Hello parents! It's Chad, the PennyWiseMama's other half. Today I'm going to give you a dad's perspective on the new Graco Milestone All-in-One Car Seat
.
Let me start off by saying I have never been a fan of car seats. I am a guy. I don't get excited about them. They are generally Marisa's department, but like many husbands do, I have slowly learned to enjoy the things in life that are important to my wife. I would also like to note, my children are my life and their safety is very important to me.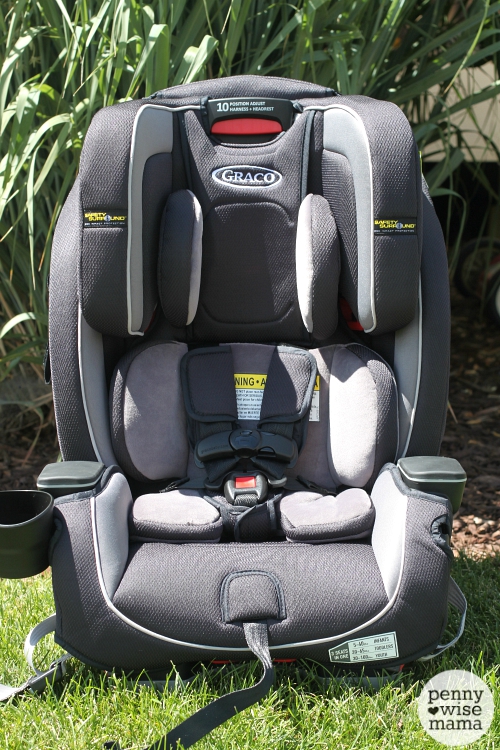 If you have followed along with Marisa's previous car seat reviews, you are well aware of how serious she takes car seat safety. There are a few non-negotiable items that she takes into consideration when selecting a car seat. First, safety cannot and will not be compromised by style. In the same breath, it's always a bonus when a car seat is stylish and attractive.
The second most important thing is the ease of installation. This is crucial if you need to move the seat from car to car or trade with grandparents or babysitters. Lastly, a car seat that converts to different stages is key to the pocketbook. Purchasing a car seat that will grow with your child is a huge win, especially when they are as safe as the Graco Milestone!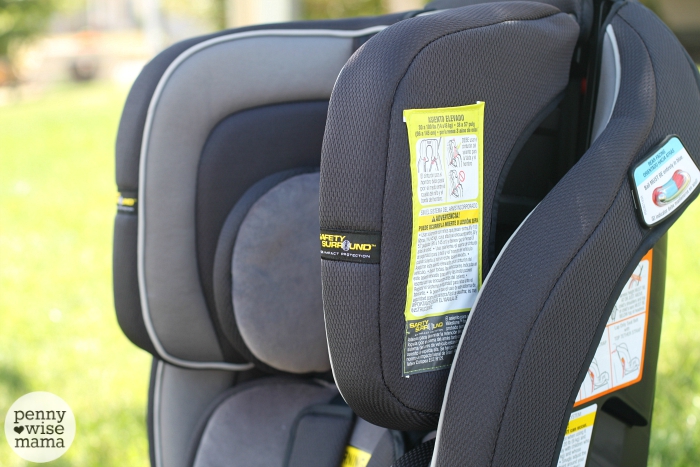 The Graco Milestone is truly an all-in-one car seat. It easily converts from a rear-facing infant car seat (5 – 40 lb) to a forward-facing car seat (20 – 65 lb) to a belt-positioning booster (30 – 100 lb). This is a nice option if you prefer to only buy one car seat!
Upon removing it from the box, I noticed a few things immediately. It is lighter than other convertible seats we have owned. At the same time, it has a very solid, well-manufactured feel to it.
The Safety Surround Side Impact Protection provides impressive protection around the head and sides. The padding is soft and plush. Add in the included cup holder and your child in riding in style.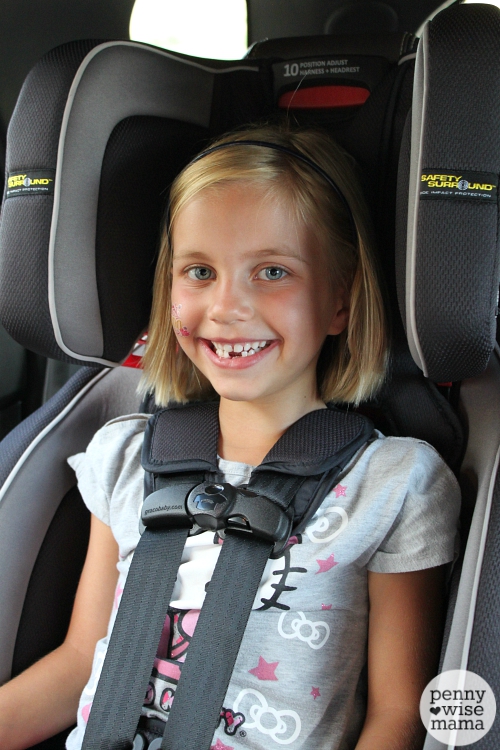 My favorite feature is the Simply Safe Adjust handle. It is a huge time saver! It not only adjusts the headrest but also the harness so you don't have to uninstall the car seat every time your child grows. Our girls have been growing like crazy, so this is definitely a great option to have.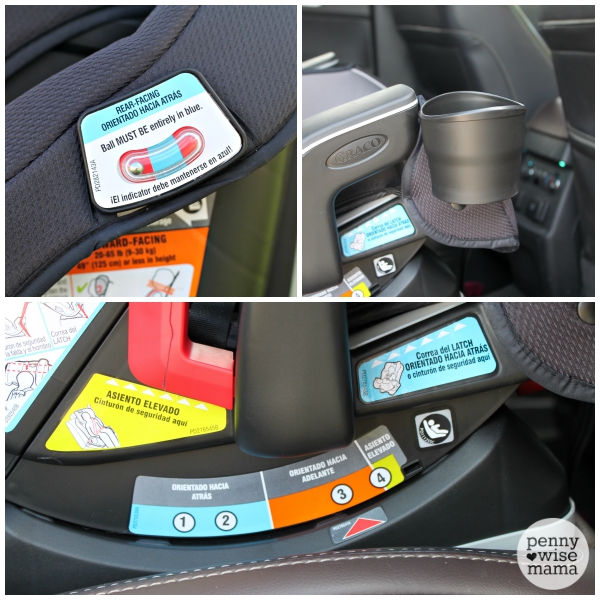 Another great feature is the handy level on the side to ensure the seat has been installed correctly in the rear-facing position. This would have been nice to have when our twins were little! There is nothing more annoying than installing the car seat only for the wife to say "it's not level." We have a fix! Guys, we know how to use a level right? Well, here you go.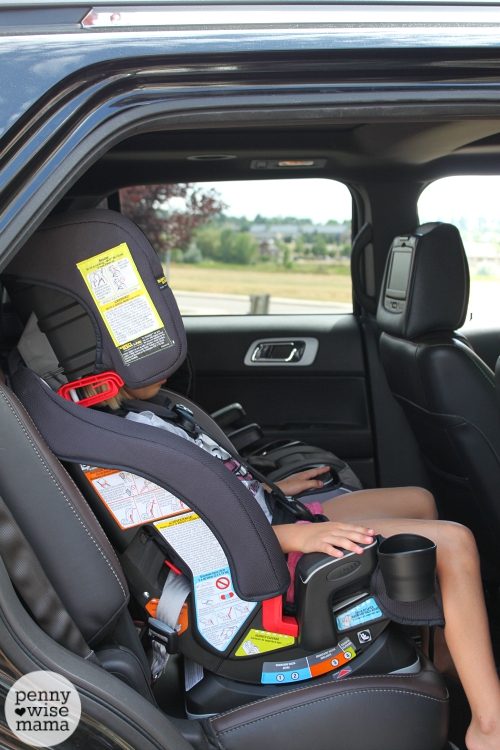 The only trouble I had with this car seat was getting it set-up prior to installation. If your child will be using it in the forward-facing position, you have to move the latch connectors from the front of the seat to the back of the seat. It wasn't necessarily hard, just a pain to maneuver them with the cover, harness, and buckle in the way.
Once I had that completed, the actual installation of the seat was a piece of cake. The latch connectors clipped onto the vehicle anchors easily and with the push of a button, they were just as easily removed. My twins fit the requirements to use the seat as a booster, but for now, we will continue to use the harness since it's safer.
Not only is the Graco Milestone functional and comfortable, but it is also safe. It is a great option if you are looking for an easy-to-use car seat that will grow with your child. From start to finish, it will serve your needs in style and provide you with what matters most — the safety of your child.
Buy It
If you're looking for a car seat that is safe and affordable, the Graco Milestone All-in-One Car Seat is a fantastic option. You can purchase it from Amazon
for approximately $170. It comes in three different color combos — black/grey, black/green, and black/purple.