This post was sponsored by Align as part of an Influencer Activation for Influence Central and all opinions expressed in my post are my own.
I am so excited that we are officially on summer break! This is my kids' first week home from school and we are already having a blast. Swimming, riding bikes, playing outside, and staying up late are just a few fun things we've done. We have much more planned including camping, spending a day at our favorite water park and taking a road trip to Mount Rushmore. With all the travel and changes in routine, it's no surprise that my kids' digestive systems are disrupted over summer.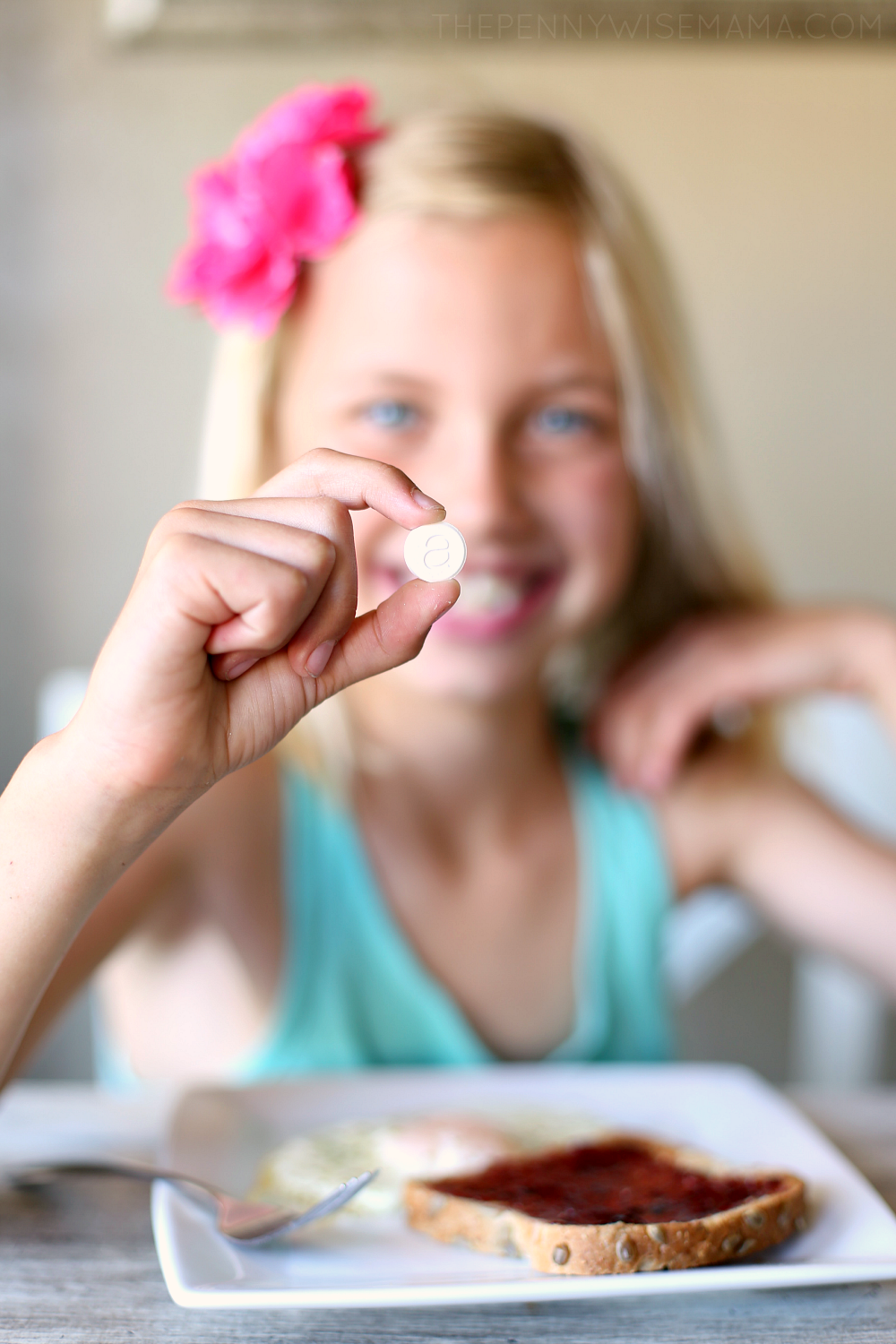 As much as I love the lack of routine over summer break, I also dislike that it disrupts my kids' sleeping and eating habits. They go to sleep later, which means they wake up later and eat later. No two days are the same. This tends to mess with their digestive systems, and that in turn causes irregularity and sometimes even sickness. It's no fun to be uncomfortable or sick in the summer, so that's why we turn to a daily probiotic to help.
Keep Your Kids Healthy Over the Summer with Probiotics
You've probably heard that probiotics are good for you, but do you know why? It's simple. Probiotics provide your body with good bacteria that in turn helps aid in healthy digestion. Changes in routine, stress, and diet can disrupt your kids' natural balance of good bacteria, which can cause digestive discomfort. Giving them a daily probiotic supplement like Align Jr. can help support your child's digestive health.*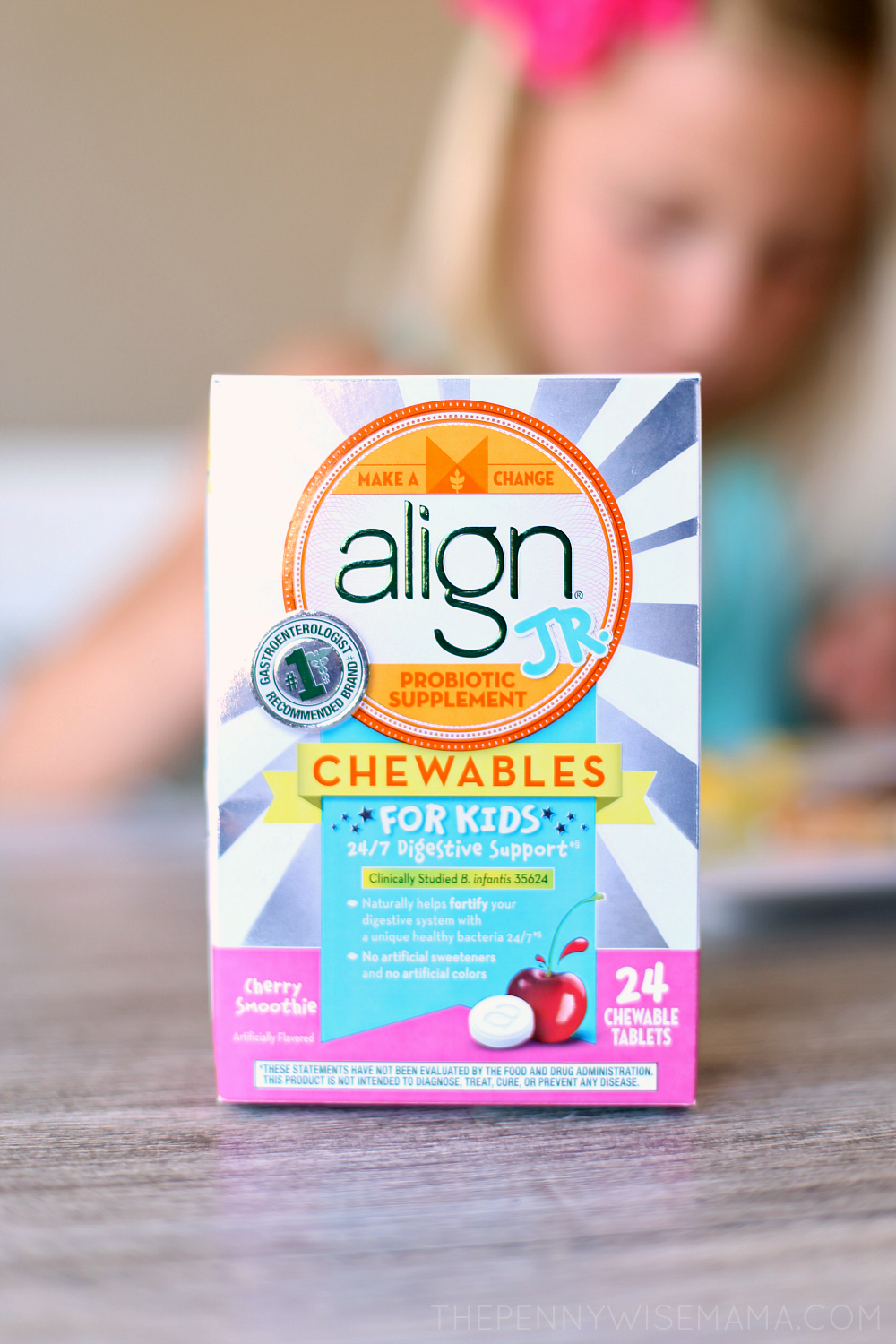 From the makers of Align, the #1 Doctor and Gastroenterologist-recommended probiotic brand‡, Align Jr. now comes in great-tasting chewables for kids age 6-12 years old. They taste great and they are easy for kids to chew.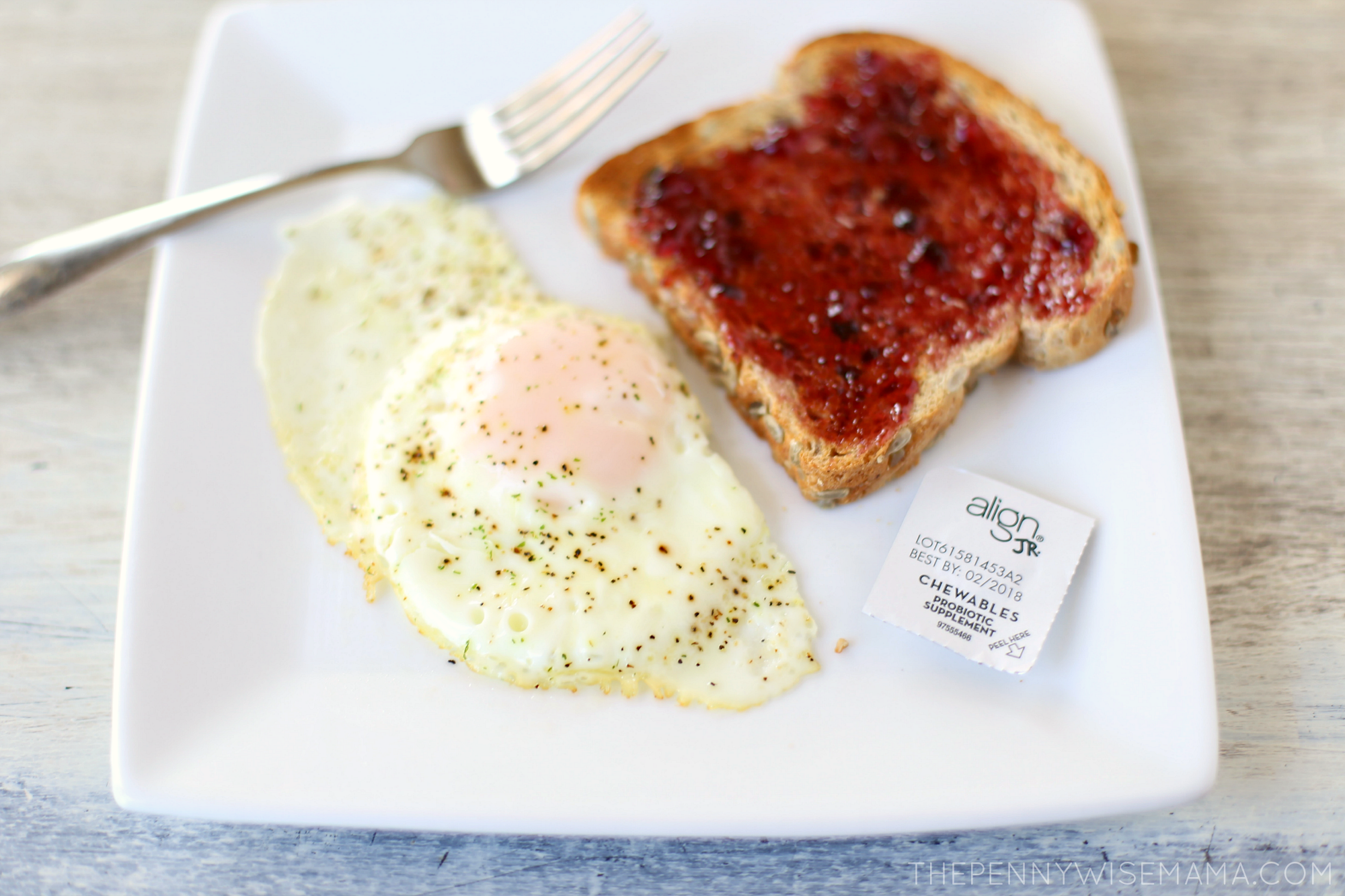 Simply give your child one chewable a day, at a time that works best for you, such as breakfast or bedtime. And make sure to pack them with when you travel to keep things moving smoothly while you're away from home. Not only will this help promote healthy digestion, it will also help keep your kids healthy all summer long!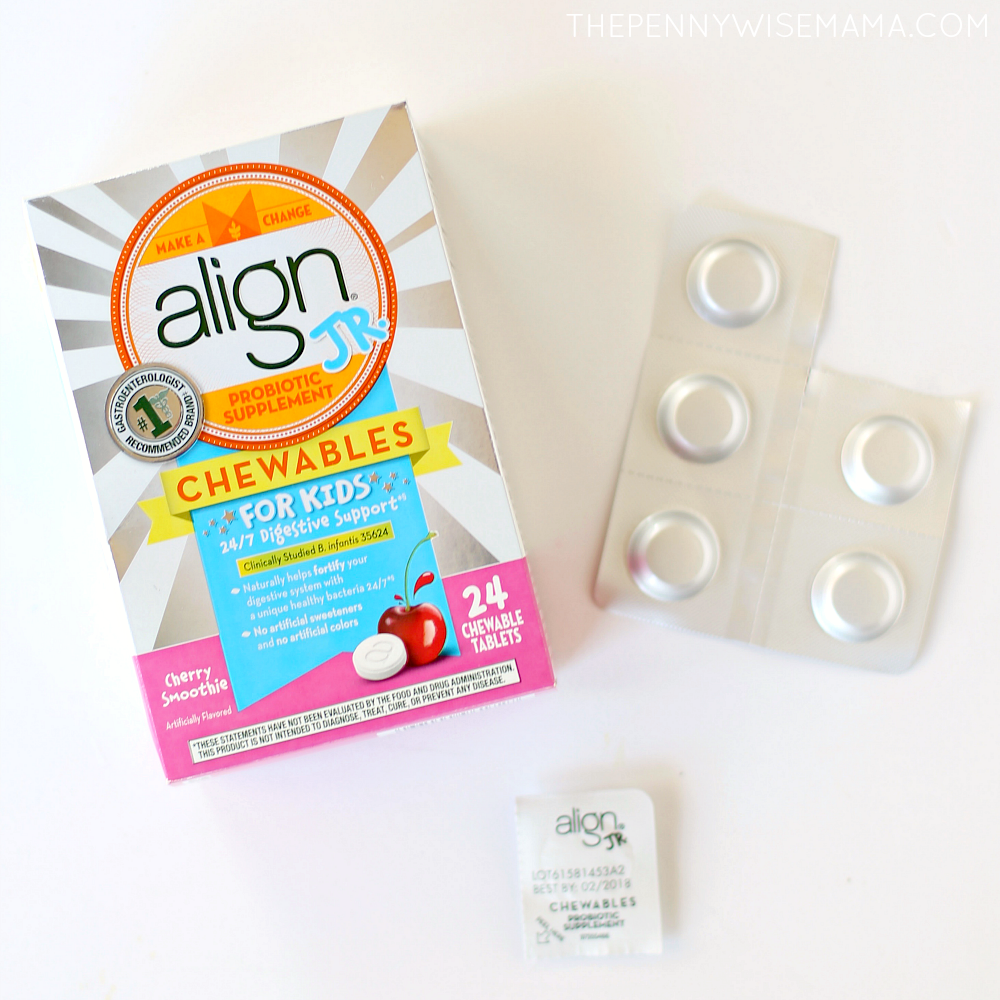 Help your kids start summer off on the right foot! Grab this $3 off coupon to save on Align Jr. and visit the Align Jr. website to learn more about how probiotics can help aid in your kids' digestive health.
Do your kids currently take a daily probiotic?

ǂ Among gastroenterologists and doctors who recommended a brand of probiotic in an AlphaImpactRx 2016 Survey.
Align partnered with bloggers, such as me, to get the word out about its great product benefits. As part of this program, I received compensation for my time. Align believes that consumers and bloggers are free to form their own opinions and share them in their own words. Align's policies align with WOMMA Ethics Code, Federal Trade Commission (FTC) guidelines and social media engagement recommendations.