In honor of Melanoma Awareness Month, I've teamed up with NO-AD to share how to be sun smart this summer. As someone who has had melanoma, I know all too well the dangers of too much sun exposure, and the importance of using sunscreen to protect against skin cancer.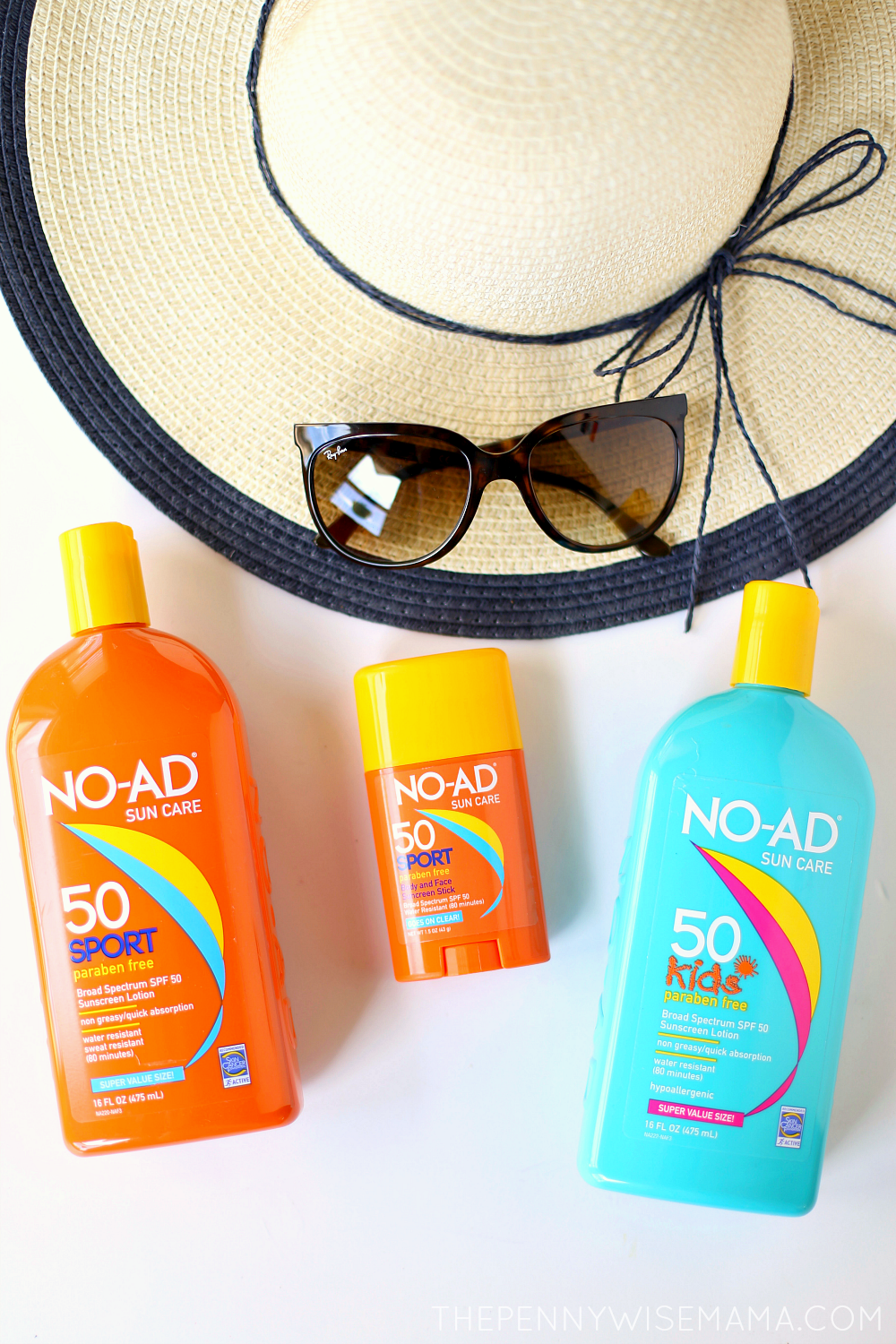 As a teen, I always thought it was cool to be tan, so I hardly ever used sunscreen. I was young and didn't realize that I was increasing my chances of getting skin cancer every time I laid in a tanning bed or went to the pool and didn't apply sunscreen. Even though skin cancer runs in my family, I never thought it would happen to me.
I was diagnosed with melanoma when I was just 21. It started as a mole that became irritated and itchy. I had it checked right away and learned that it was Melanoma Stage 2, which means the primary melanoma has spread to the dermis layer of skin. I had to have multiple biopsies taken and a surgery to fully remove the affected area of skin. Thankfully, my doctors were successful at removing all of it and it hasn't reoccurred. Since then, however, I have had to have two other cancerous moles removed. It has been a scary experience to say the least!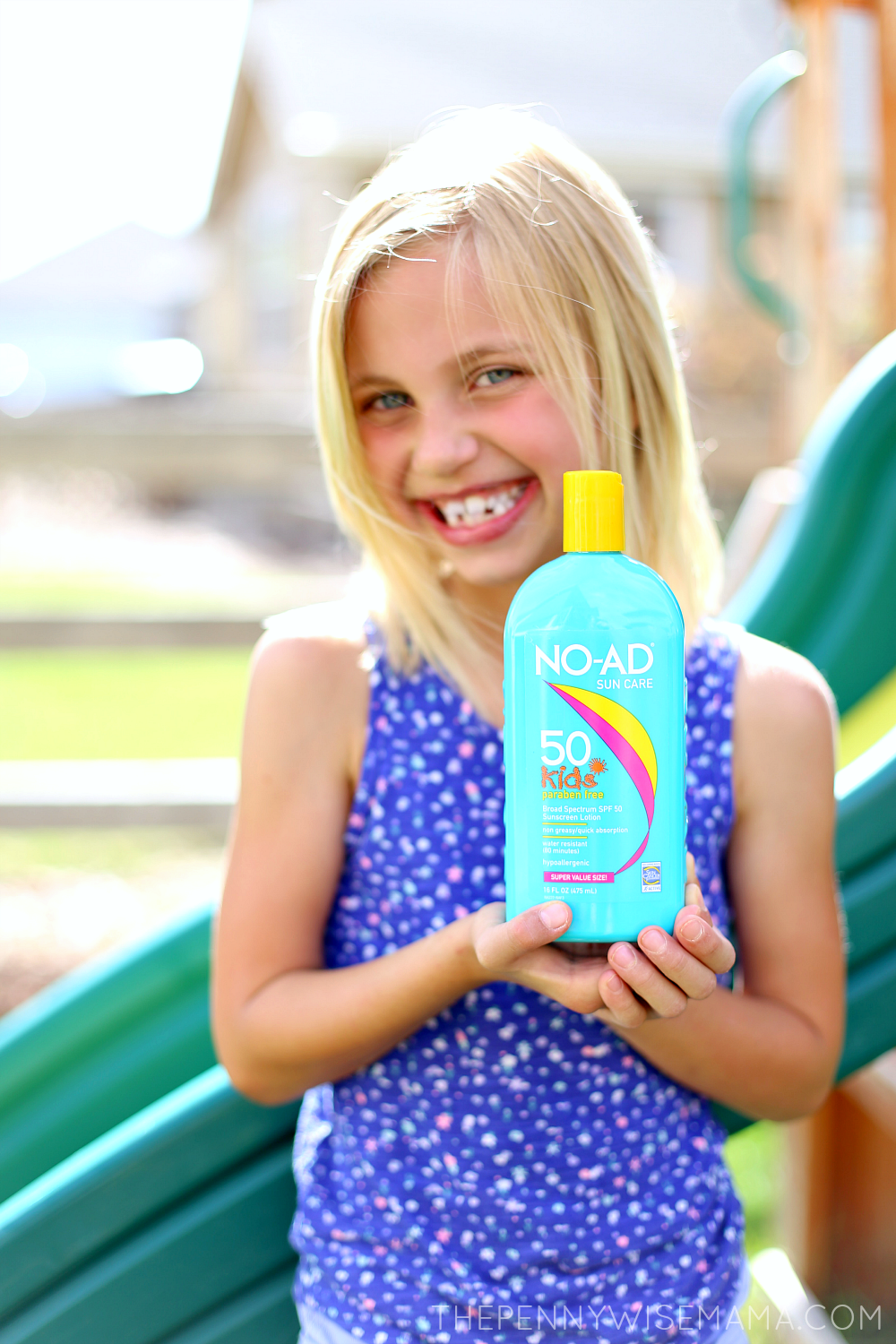 Now that I am a mom, I am much more diligent about applying sunscreen to myself and my kids. I'm also more proactive about telling other people my story. My hope is that I can educate as many people as possible to take skin cancer seriously. It's so important to have any suspicious moles or skin spots checked and to wear sunscreen every day. I think it's also important to realize that skin cancer can happen to anyone — even kids!
Skin Cancer Facts
On average, 1 person dies from melanoma every hour.
1 in 5 Americans will develop skin cancer in their lifetime.
Research shows women are 9 times more likely than men to notice melanoma on others.
Nearly 9,500 Americans are diagnosed with skin cancer each day.
The five-year survival rate for melanoma when detected and treated in its early stages is 98%.
The reality is melanoma is much more common than we think. It is a very scary form of cancer, but it is also one of the easiest cancers to prevent. The first step to preventing it is making sure that you are not only applying sunscreen, but that you are also applying it properly.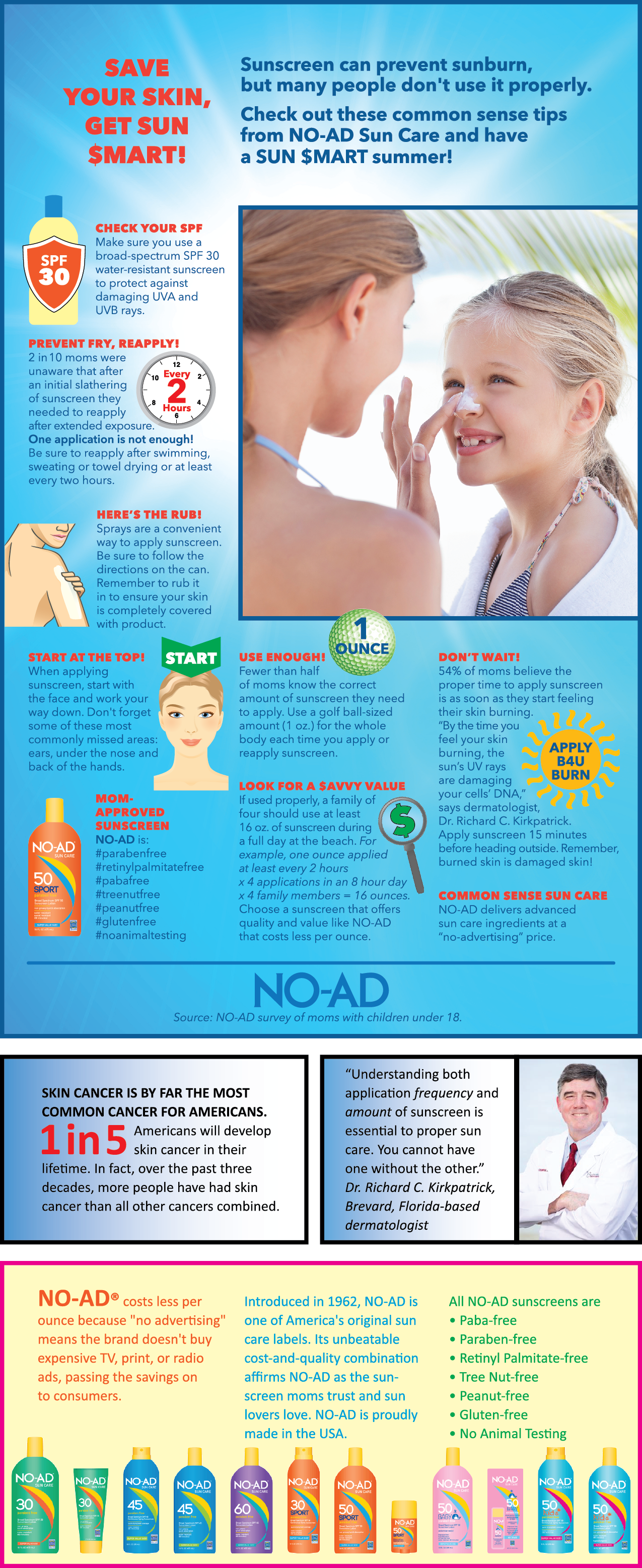 How to Apply Sunscreen Properly
Apply sunscreen 15 to 20 minutes before going out in the sun and reapply every two hours or after swimming or sweating.
Use a shot glass or golf ball-sized amount (1 oz.) each time you apply or reapply sunscreen.
Sunscreen should be broad-spectrum, at least SPF 30 and water-resistant to help protect from UVA and UVB rays.
If used properly, families should go through many ounces of sunscreen during a season in the sun.
Remember, spray-on sunscreens MUST be rubbed into the skin to be effective.
According to dermatologist Dr. Richard C. Kirkpatrick, "By the time you feel your skin burning, the sun's UV rays are damaging your cells' DNA." That's why it is so important that you apply sunscreen before going out in the sun and reapply every two hours. Don't wait until after your skin feels like it's burning to start applying.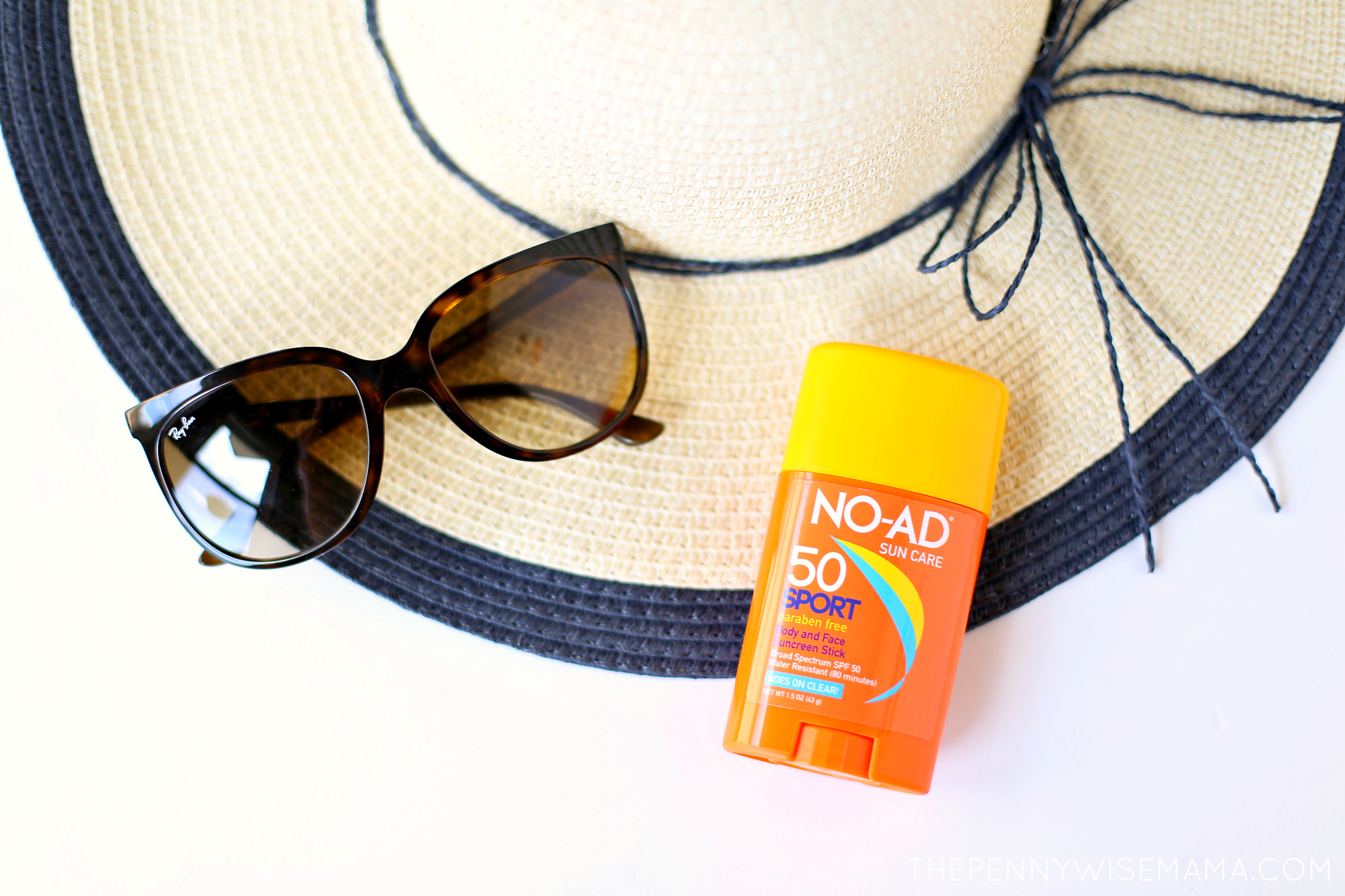 If you're looking for an affordable, high-quality sunscreen, I recommend NO-AD. I've used it for years and love it! I'm sure you've probably seen it in stores and wondered what "NO-AD" stands for. It simply means "no advertising" because the brand doesn't buy expensive TV, print, or radio ads, passing the savings onto consumers.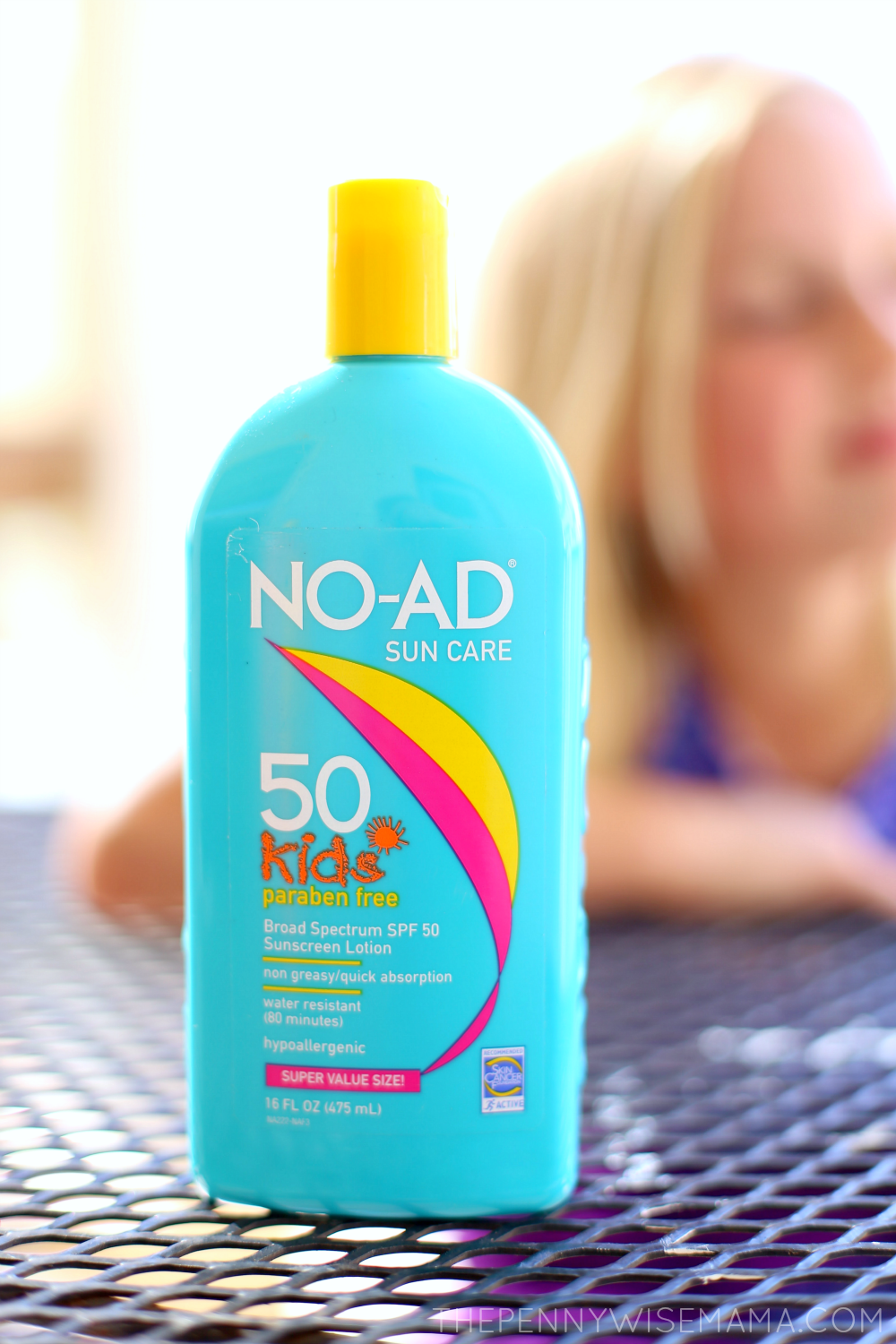 The best part is all NO-AD sunscreens are PABA-, paraben-, and retinyl palmitate-free. In addition, all lotions SPF 15 and higher have received The Skin Cancer Foundation's Seal of Recommendation for "safe and effective protection."
NO-AD is available in mass, food, drug and military retailers in the U.S. and 25 countries and may be ordered from Amazon.com
, walgreens.com or walmart.com.
Do you have a family history of skin cancer? What are some of your smart sun tips?
I partnered with NO-AD to bring you this post. All opinions are my own. #NOADSunSmart