I am constantly taking pictures of my kids. One challenge I have is taking the time to import my pictures from my camera to my computer. It takes time and never seems to be convenient for me. I also love to share pictures on Instagram and Facebook. If I am away from home and use my camera, this is impossible to do. However, thanks to my handy new device, the Kingston MobiLite Wireless, now I can!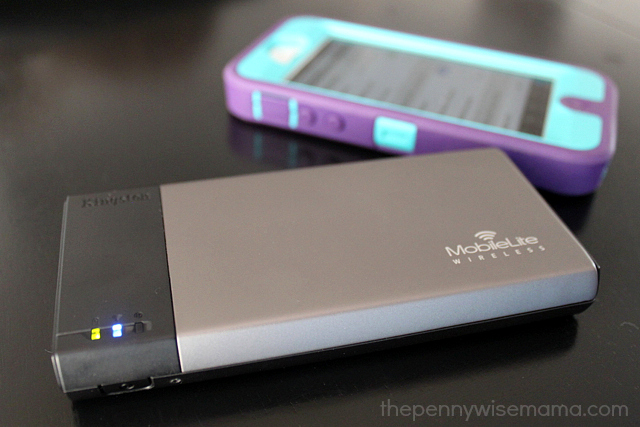 The Kingston MobiLite Wireless is a reader and media streamer for SD cards and USB devices that works in conjunction with a smart phone or tablet. It also doubles as a built-in mobile device charger.
Key Features of the MobileLite Wireless
Charge your phone anywhere. Use MobileLite Wireless to charge your phone or other device. Stay productive and keep the power flowing without having to plug into a wall outlet.
Read your cards and USB Flash drives. MobileLite Wireless also works as a standard card reader, making it easy to save large files, all of the photos from your vacation and more.
Access all your data — on the go. MobileLite Wireless works as a portable card reader to give you unlimited access to all of your data, anywhere you are. Use it with your USB Flash drive or SD storage devices to access your videos, music, photos, files and more.
Share data with three users simultaneously via Wi-Fi.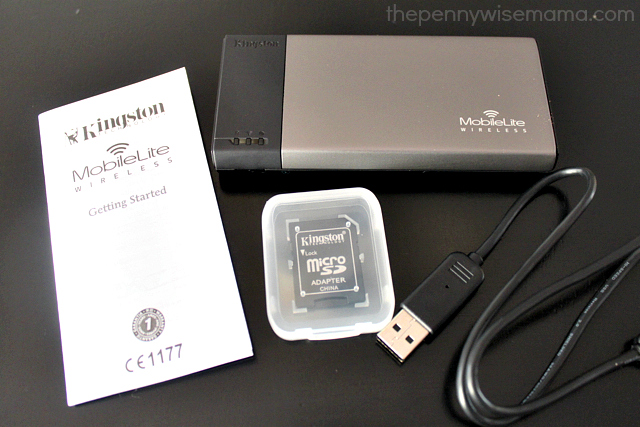 There are many reasons to love the MobileLite. My favorite feature is the ability to take pictures from my SLR camera and quickly transfer them to my iPhone or iPad anywhere! It's as simple as putting my memory card into my MobileLite, opening the MobileLite application on my device and selecting the pictures I want to put on my phone. The MobileLite saves me time and allows me to share photos with family and friends right in the moment.
I also really like that I can save digital copies of the kids' movies to our SD card and then access them via the MobiLite while on the go. The kids can watch movies without us having to save them to our phones or tablets, which frees up valuable memory space. It will definitely come in handy when we go on vacation!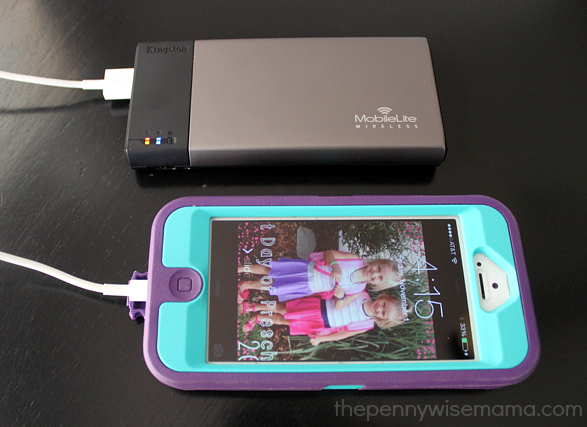 I also appreciate that the MobiLite has a built-in mobile device charger. I am pretty attached to my phone and hate having to leave it on the counter to charge. With the MobiLite, I can take my phone anywhere I need to go and charge it at the same time.
Whether you are a professional photographer, or simply someone who wants the convenience of being able to access your files on the go, the MobiLite Wireless is a great device to have!
You can purchase the Kingston MobiLite Wireless on Amazon for $30 with free shipping.