As a mom and blogger, I take a lot of photos. It's important that my photos turn out crisp and clear. I am far from being a professional photographer, but I have learned how to make my photos look better using natural light and manual mode on my Canon Rebel dSLR. This requires shooting during the day with bright light, but sometimes that's just not possible. If it's starting to get dark out or it's a gloomy day, I am forced to either have dark photos or use flash. I hate the way my pictures turn out with flash, so I normally wait until the light is better to take photos. Thankfully, I just discovered a handy little device that has eliminated this problem!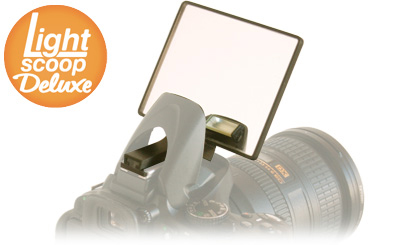 Introducing Professor Kobre's Lightscoop, a smart low-tech device that creates soft, flattering light by redirecting your camera's built-in flash to a ceiling or wall.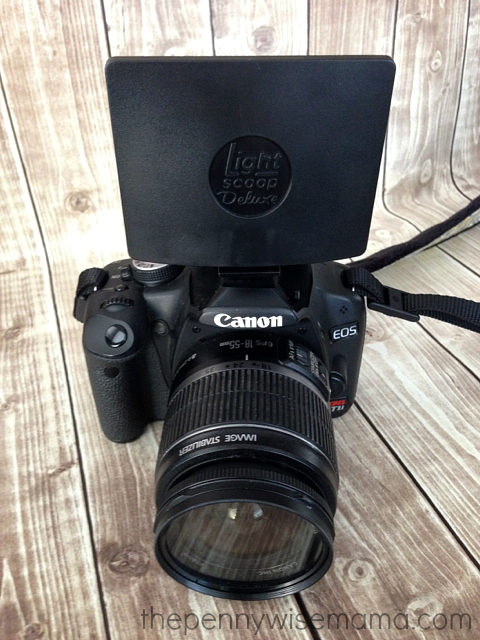 I had the opportunity to review the Lightscoop Deluxe, designed for dSLR cameras with built-in flash. The Lightscoop Deluxe folds and swivels, allowing you to turn the mirror towards the ceiling at an optimized angle.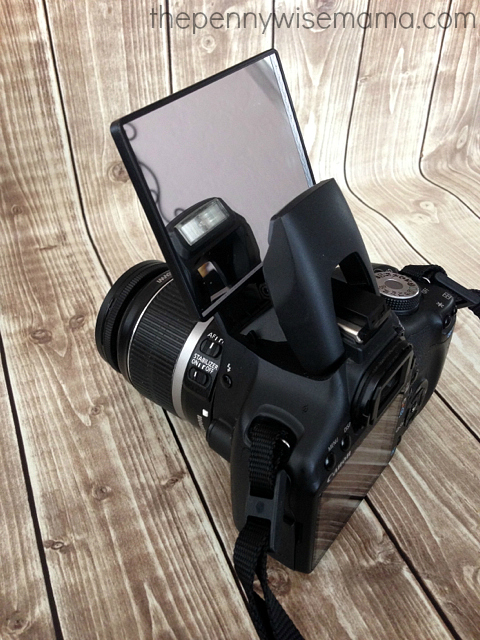 Installing the Lightscoop is as simple as popping up your flash and slipping the Lightscoop into the little slot underneath. There are several settings you should adjust on your camera to allow for better light, but other than that you can start taking pictures right away. When you are done with the Lightscoop, it's super easy to slip it out and set aside until you are ready to use it again.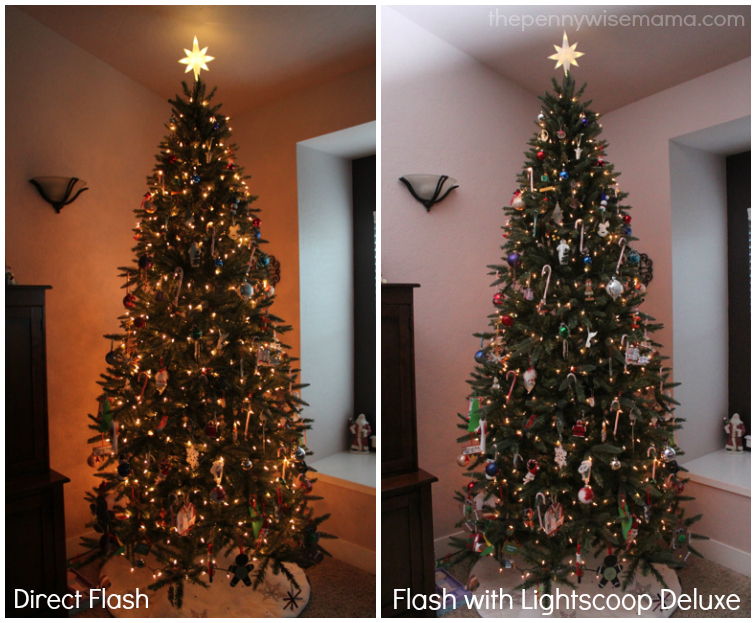 You can see how much of a difference the Lightscoop makes in these unedited photos taken in late afternoon light. On the left I used direct flash and on the right I used flash with the Lightscoop. The direct flash produces a yellow glaring light, while the Lightscoop produces a brighter, softer light.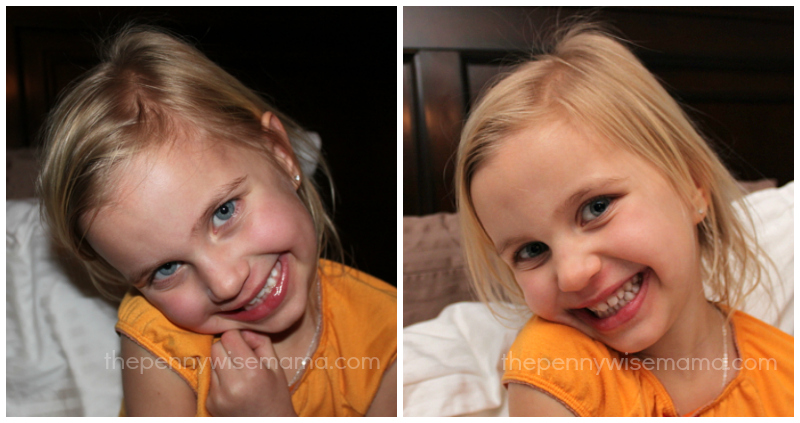 Here is another example. These pictures were taken at night. The left is once again the direct flash and the right is using the Lightscoop. While the eye color is more distinct on the left, the overall quality of light is better on the right.
I am still getting used to using the Lightscoop, but overall I am very impressed! I am excited to play around with it a little more to see which camera settings work best with it.
Buy It
If you are looking to improve your indoor photos, I would highly recommend the Lightscoop. Besides the Lightscoop Deluxe, there is also the Lightscoop Original for dSLR's and the Lightscoop Jr. for advanced compact cameras. The Lightscoop Jr is new, and gives advanced compact camera users the same great pictures as the Lightscoops for dSLR's.
The Lightscoop Deluxe is only $36.95 and can be purchased directly from the Lightscoop website or from Amazon.com.
Lightscoop Giveaway
One lucky PennyWiseMama reader is going to WIN a Lightscoop of his or her choice!
To enter, simply use the Rafflecopter form below. Giveaway ends on 1/9. Open worldwide, 18+. Good luck!