With Christmas just five days away, I have been scrambling to get all of my shopping done. I have a few people on my list that are hard to shop for, so I decided I would just do the easy thing and buy them gift cards. I stopped into my local Kroger to pick some up the other day and was excited to learn that you can earn 2x Fuel Rewards Points on any gift card purchases. I was already planning on buying gift cards, so this was a win-win for me!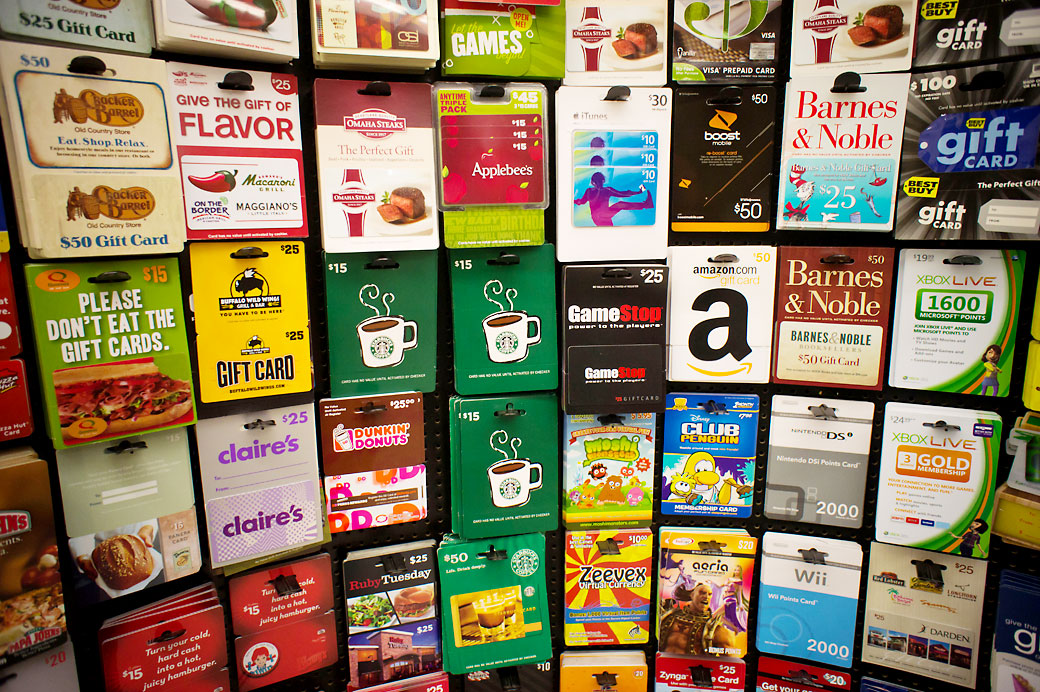 If you're planning on buying gift cards for holiday gifts, you may want to take advantage of the 2x fuel rewards offer available at Kroger stores. There are tons of cards to choose from ranging from restaurants, retail stores, movie theaters, and even prepaid wireless phone cards. I was able to pick out gift cards for a couple different family members, a friend, and my kids' teachers. I even snagged one for my family to enjoy. There were actually so many to choose from that I had a hard time deciding what to get!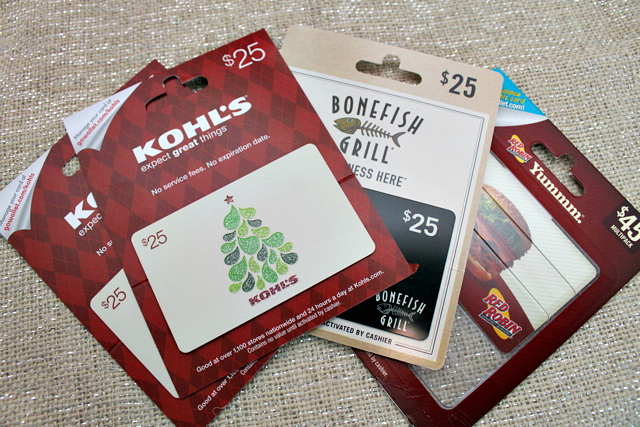 I ended up spending $120 on gift cards, which earned me 240 Kroger fuel points that I can use at any Shell or Kroger fuel station. Considering that 100 points = 10 cents off per gallon, that purchase alone has me just 60 points away from earning 30 cents off per gallon! That is really going to be helpful with all of the driving we will be doing over the holidays!
In some areas of the country, you can even score select gift cards at a discount.
For all of my Denver friends — you can get the following cards for a discount:
Papay Caberet $25 card for $20
Hapa sushi grill and sake bar $50 card fore $40
Brother's BBQ $25 card for $20
GoWallet Keeps Your Gift Cards Organized
I'm always so afraid that I am going to lose my gift cards if I keep them in my wallet. I tell myself that if I put them in a safe place at home they will be better off, but then I end up forgetting to use them. Thankfully, there is a great app called GoWallet that makes organizing and tracking gift cards so much easier!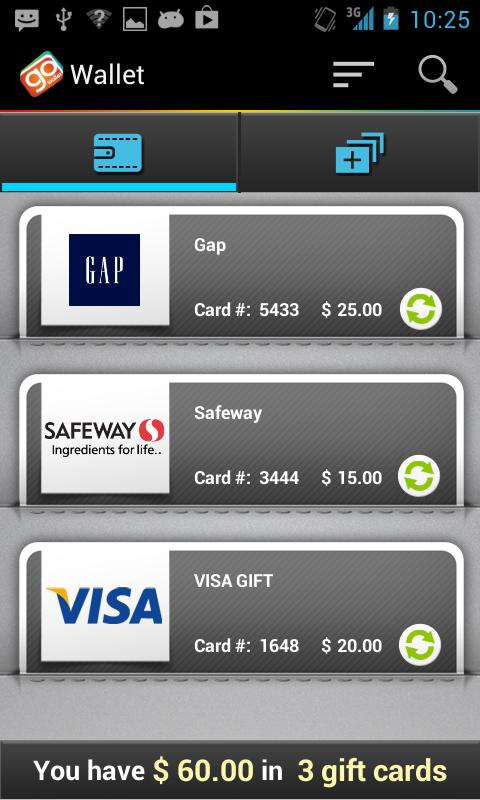 If you haven't heard about GoWallet, you really should give it a try. It's an app to use online or on a smart phone where you can store your cards, track balances and even use at the checkout so you don't end up with a wallet stuffed with gift cards or just shove them in a drawer and forget them when you need them. GoWallet keeps them handy for when you need them.
If you have someone on your list who is hard to buy for, you really can't go wrong with gift cards! Take advantage of the great deals on gift cards at Kroger and don't forget to download GoWallet to help manage all the gift cards you receive for gifts!
I wrote this post in collaboration with Kroger and GoWallet. All opinions are my own.