It's hard to believe that my kids are already back in school. I don't think any of us were ready for summer to be over! The only thing that made the transition easier was the fact that my kids love school.
It's only been a week, but so far my twin girls are loving their 2nd grade teacher, and being the foodies that they are, they think lunch is the best part. They can't wait to see what I pack them each day and they think it's so fun to eat with their friends.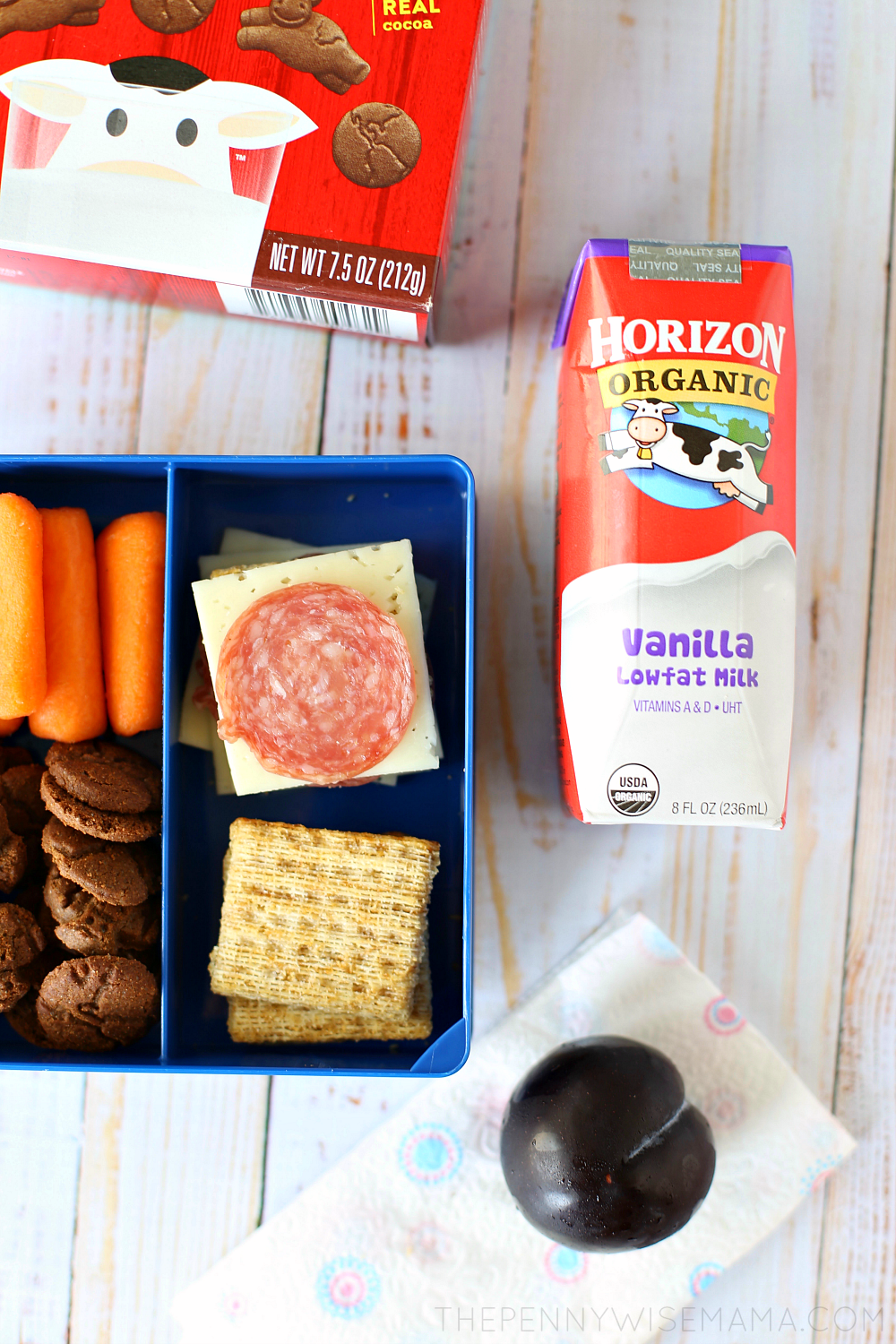 While it's so much easier to have my girls eat hot lunch, I prefer to pack them a lunch each day. This is mainly to save money and because I think it's healthier. We try to eat natural and organic foods as much as possible, and thanks to King Soopers, we can afford to do so even on a budget.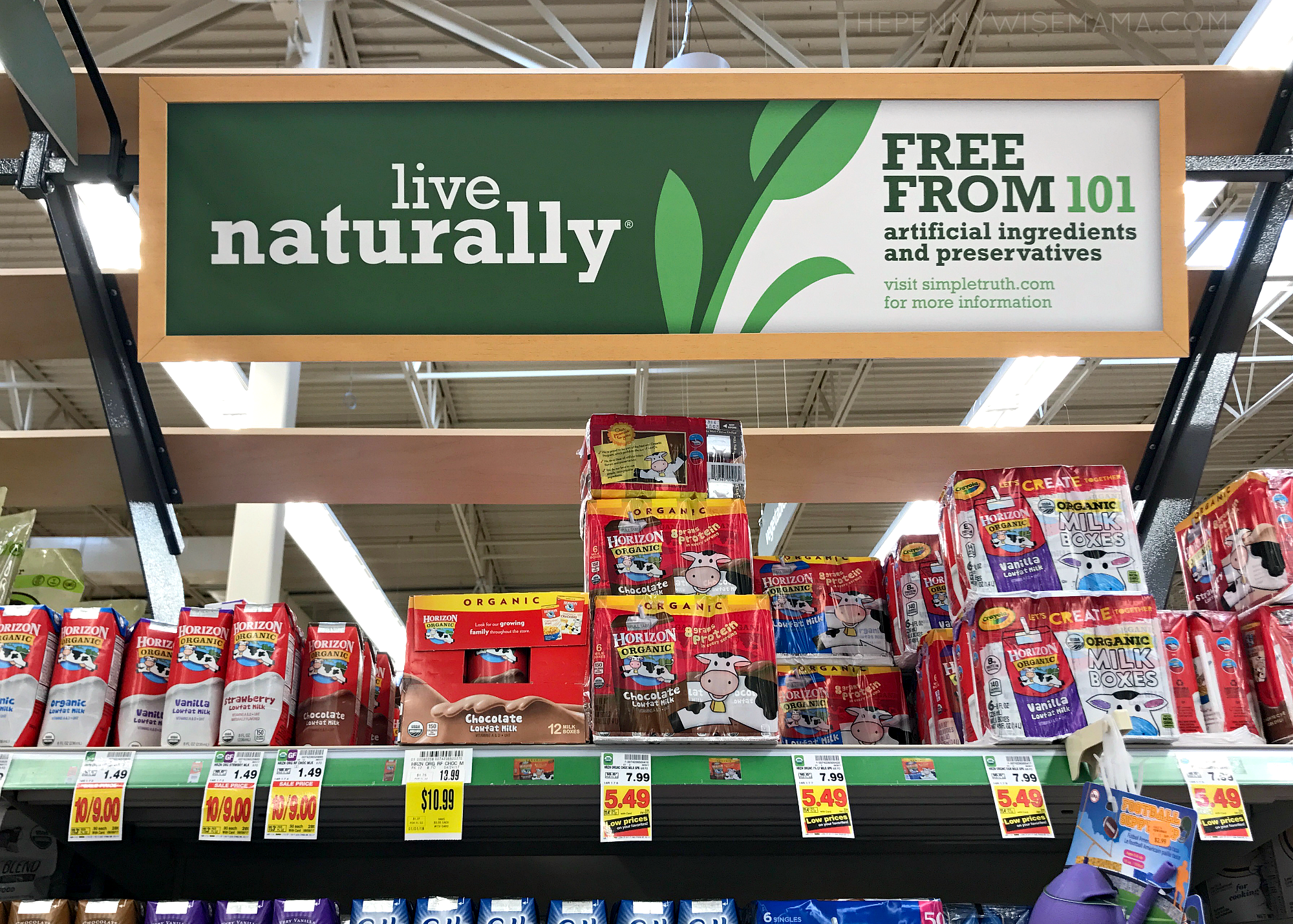 King Soopers is my go-to place for all of my grocery shopping, especially when it comes to natural and organic foods. They have an awesome Natural Foods Department where you'll find a wide selection of quality brands to choose from at affordable prices, such Horizon Organic and Simple Truth.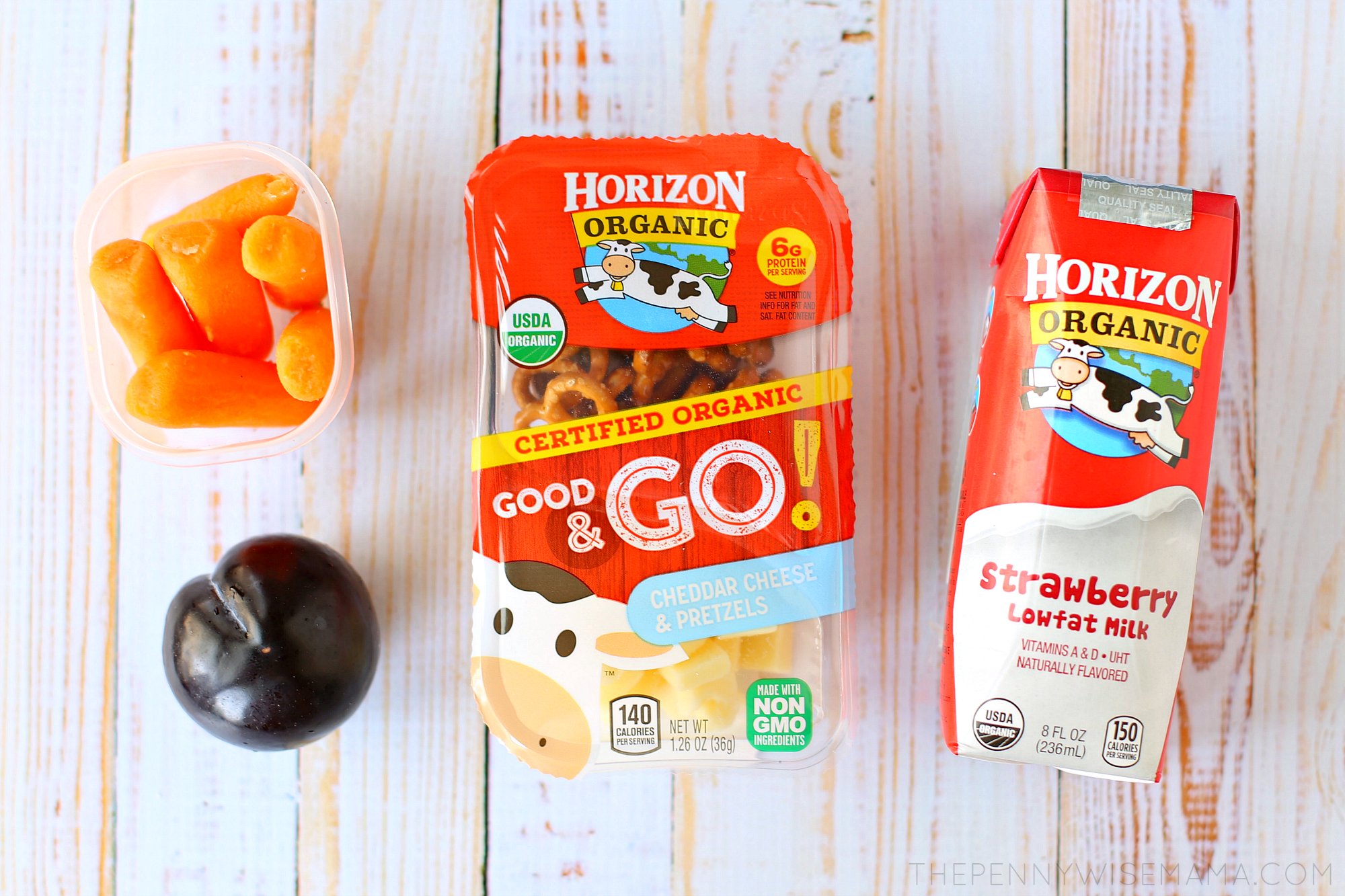 My girls love when I buy them Horizon Organic products to pack in their lunches or to have as after-school snacks. Their favorites are Horizon Organic Milk Boxes, Cheese Cracker Sandwiches, Chocolate, and Cinnamon Snack Grahams, and Mozzarella Cheese Sticks.
They also love the new Good and Go! Snack Combos featuring pretzels and little cheese bites. They are perfect for throwing in lunch boxes or for snacks on the go.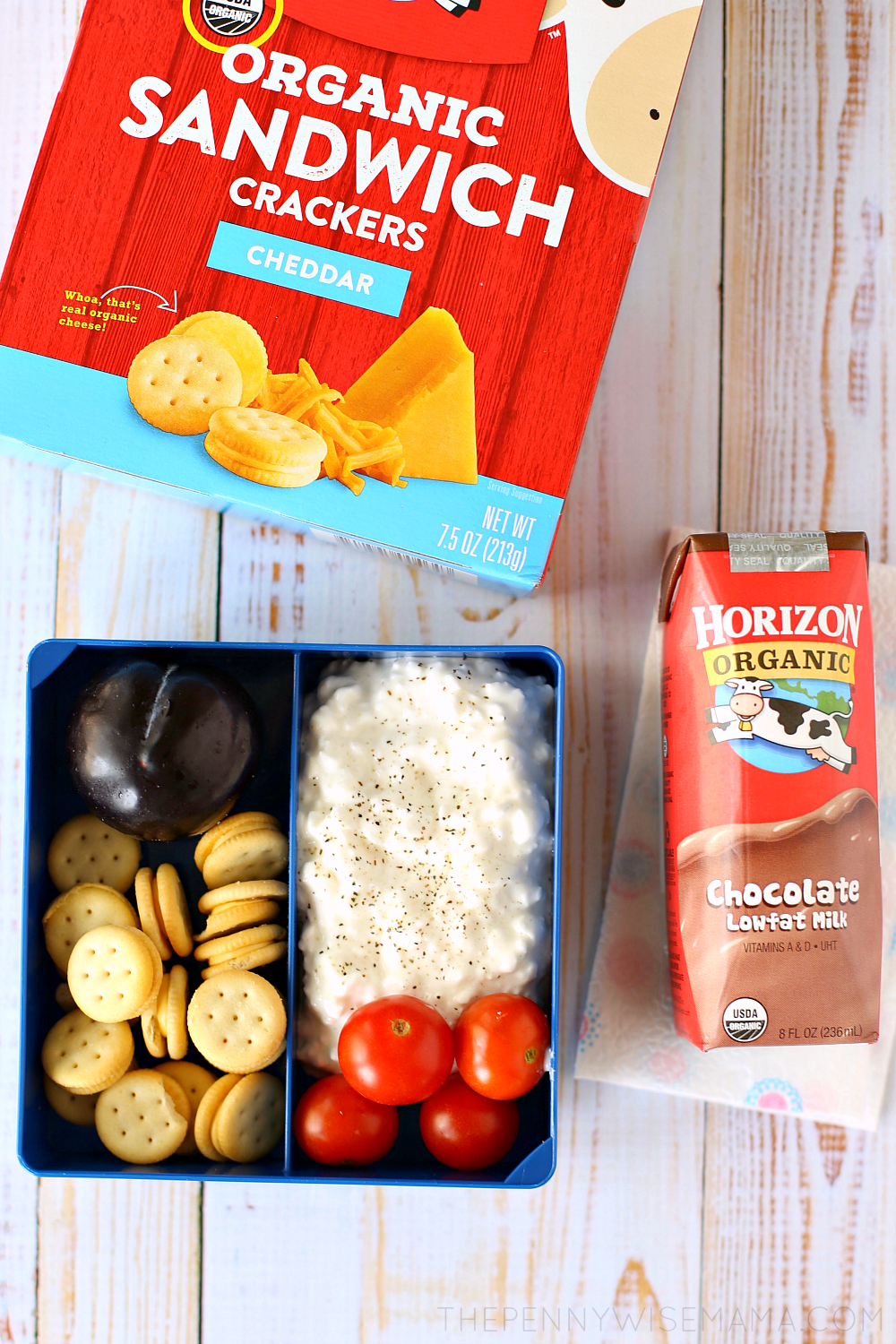 One of the hardest parts about packing lunches is coming up with different ideas. My girls get sick of sandwiches pretty quickly, so I've had to think outside of the box.
Some of their favorites are yogurt parfaits, cottage cheese with fruit or veggies, and crackers with cheese and salami. I'll pair one of these with a Horizon Organic Milk Box and Snack Grahams/Crackers, and in no time, I have an easy and healthy lunch packed and ready to go.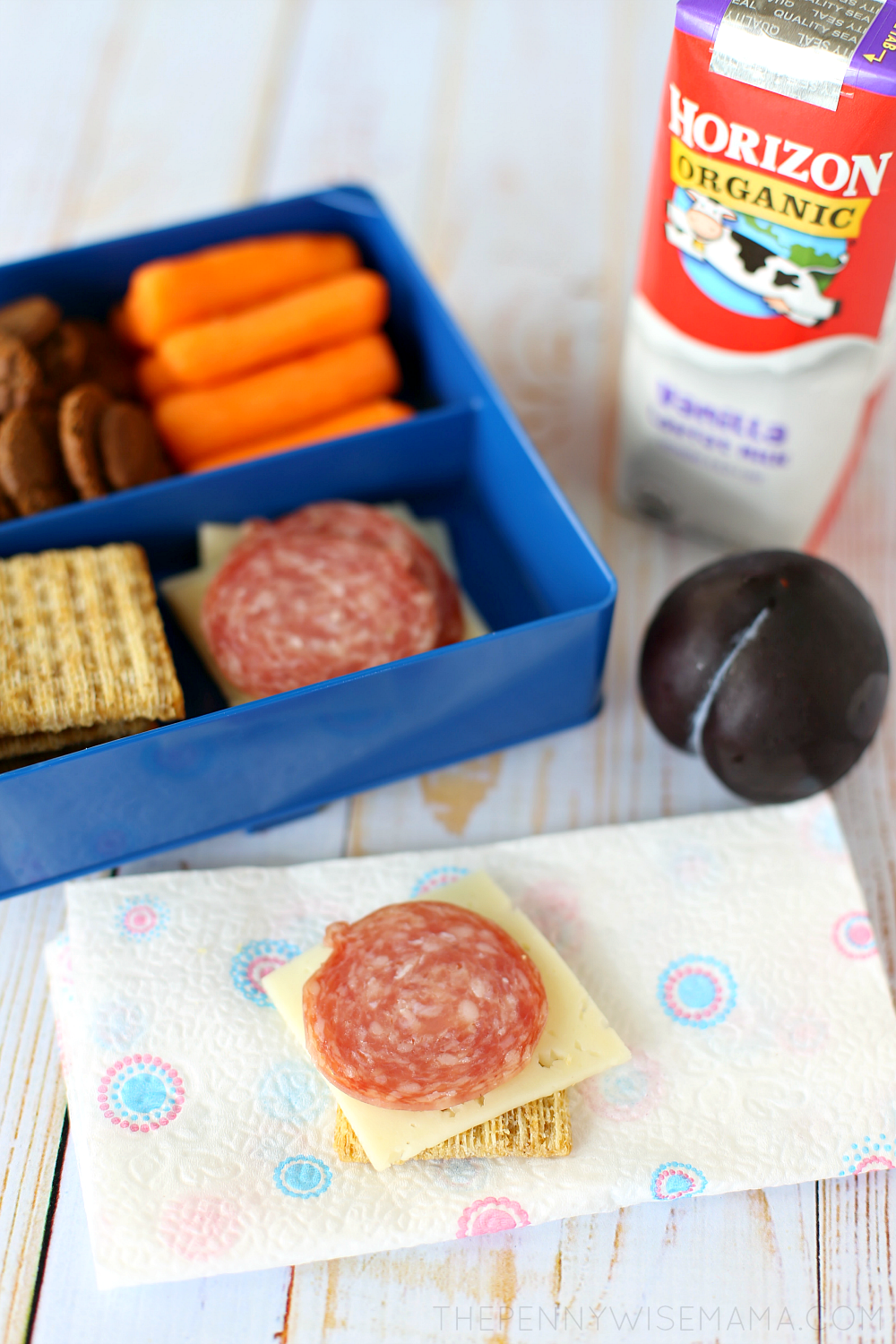 Packing healthy lunches doesn't have to be stressful! With another school year upon us, I've come up with some Lunch Box Hacks to help you out. Check them out!
10 Lunch Box Hacks for Back to School
1. Buy Prepackaged Items to Save Time – Horizon Organic has a wide variety of wholesome products that are perfect for packing in lunch boxes, such as Horizon Organic Milk Boxes, Graham Snacks, Cracker Sandwiches, Cheese Sticks, and Good & Go! Snack Combos.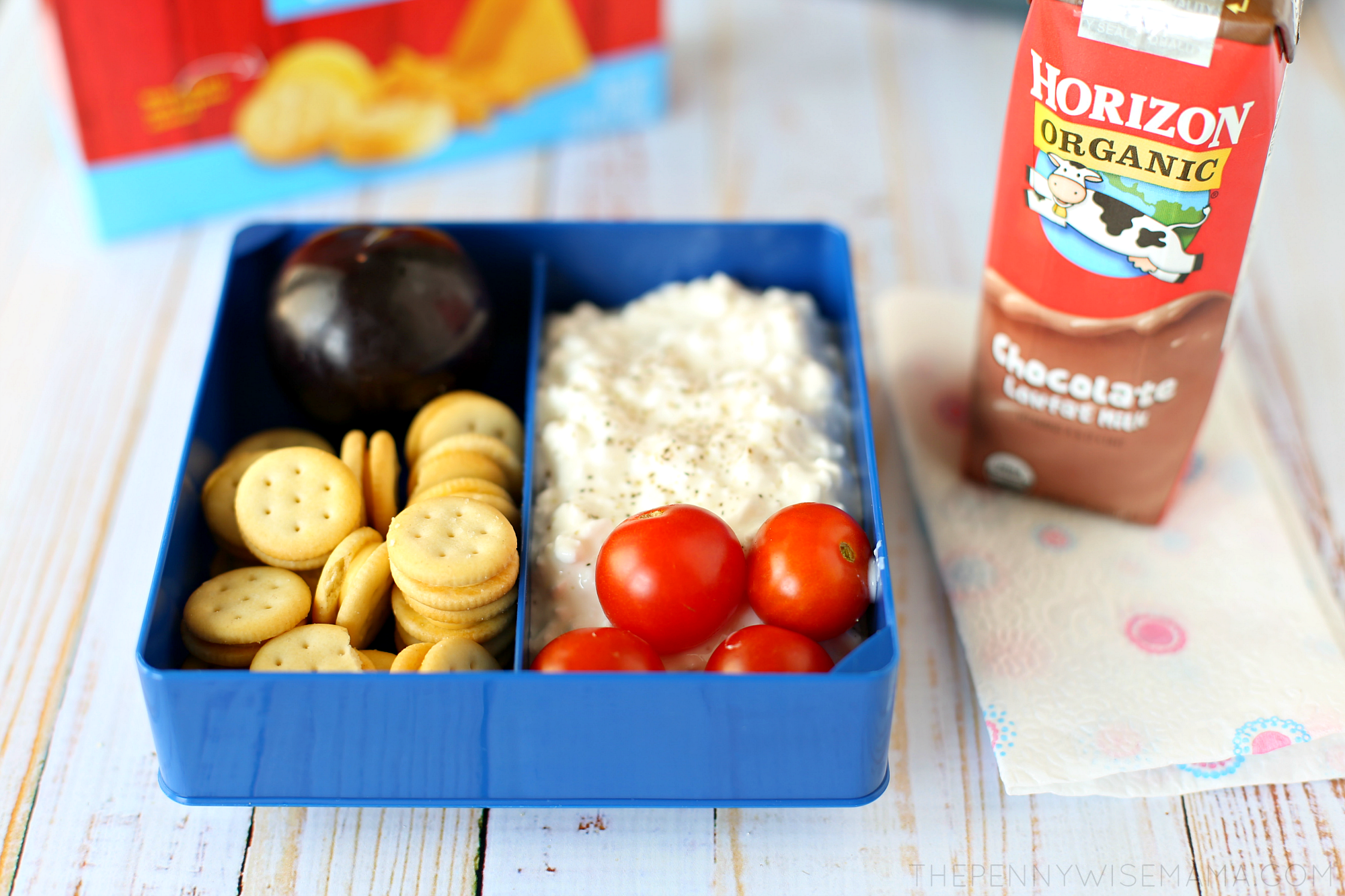 2. Use a Bento Box or Divided Container – These handy containers save time, help with portion control, and cut down on the use of plastic baggies.
3. Pack Edible Ice Packs – Place fruit such as grapes, strawberry slices, or blueberries in a baggie and freeze overnight. Place in your child's lunch box in the morning to help keep the rest of the lunch cold. Frozen yogurt tubes work great too!
4. Freeze Juice Boxes for Ice Packs – Put a juice box in the freezer overnight and then place it in your child's lunch box in the morning. The juice will thaw out by lunchtime but still remain cold.
5. Use a Cookie Cutter to Make Fun Shapes – Kids love opening their lunch boxes to find that their sandwich or veggies have been cut into fun shapes such as stars, hearts, flowers, and animals. You can find fun cookie cutter shapes on Amazon and the dollar store for cheap.
6. Prep Lunches Over the Weekend – After buying your weekly groceries, cut up your veggies, and place them in a container filled with a small amount of water. This will help keep them fresh all week and you can easily grab what you need each day. You can also divide up fruit, cheese chunks, crackers, etc. into small containers so that they are ready to go when you need them.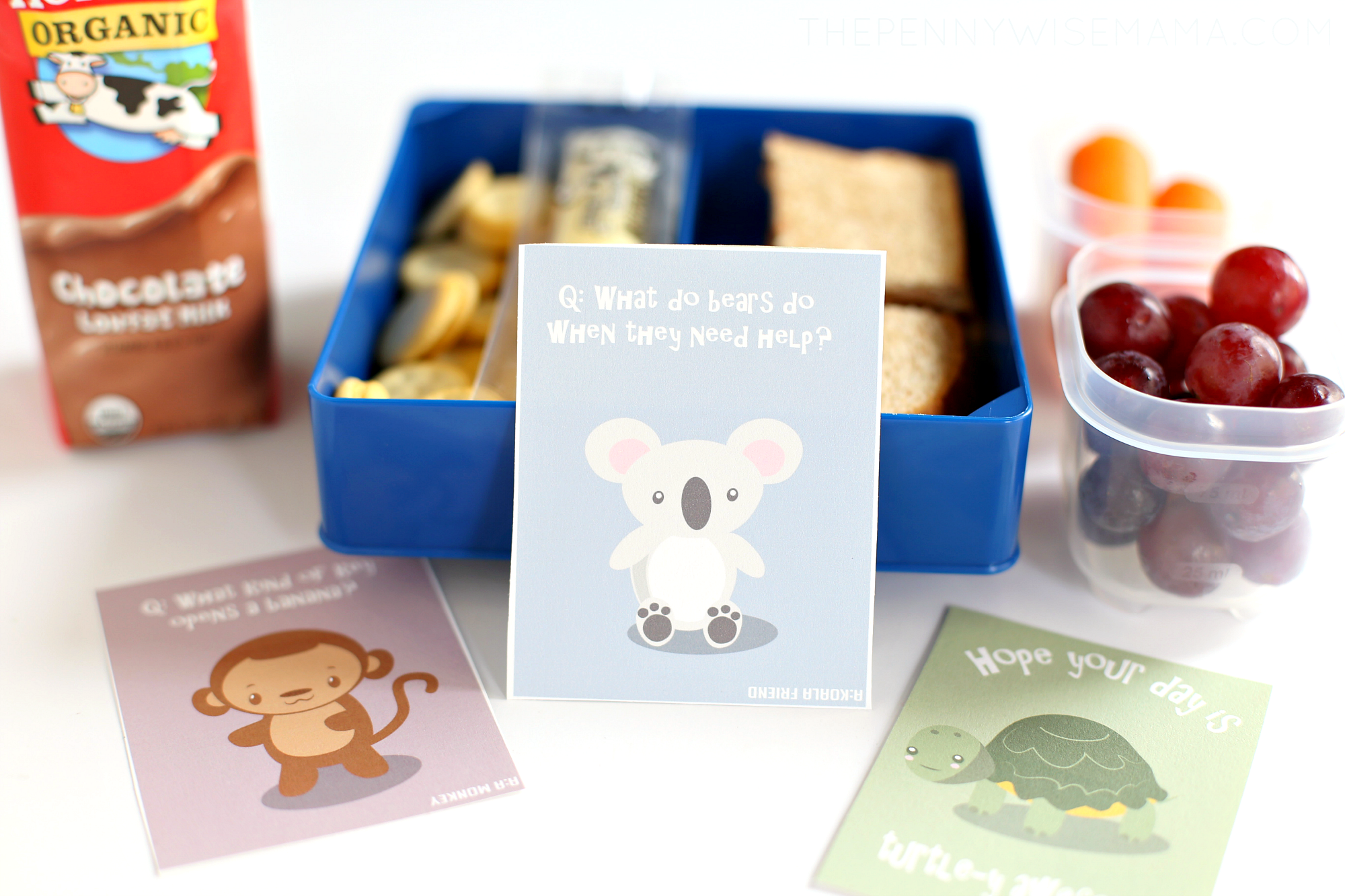 7. Brighten Your Child's Day with a Note – These printable lunch box notes are super cute and will put a smile on your child's face. Simply print them off and place them in your child's lunch box each day. A good ol' handwritten note on a napkin works just as good too!
8. Make a Snack Station – Place a container in your pantry and fill it with snacks such as granola bars, fruit snacks, crackers, applesauce containers, etc. Let your child pick one each day to bring to school or to have as an after-school snack. This will keep your pantry organized and will allow your child to make their own selections.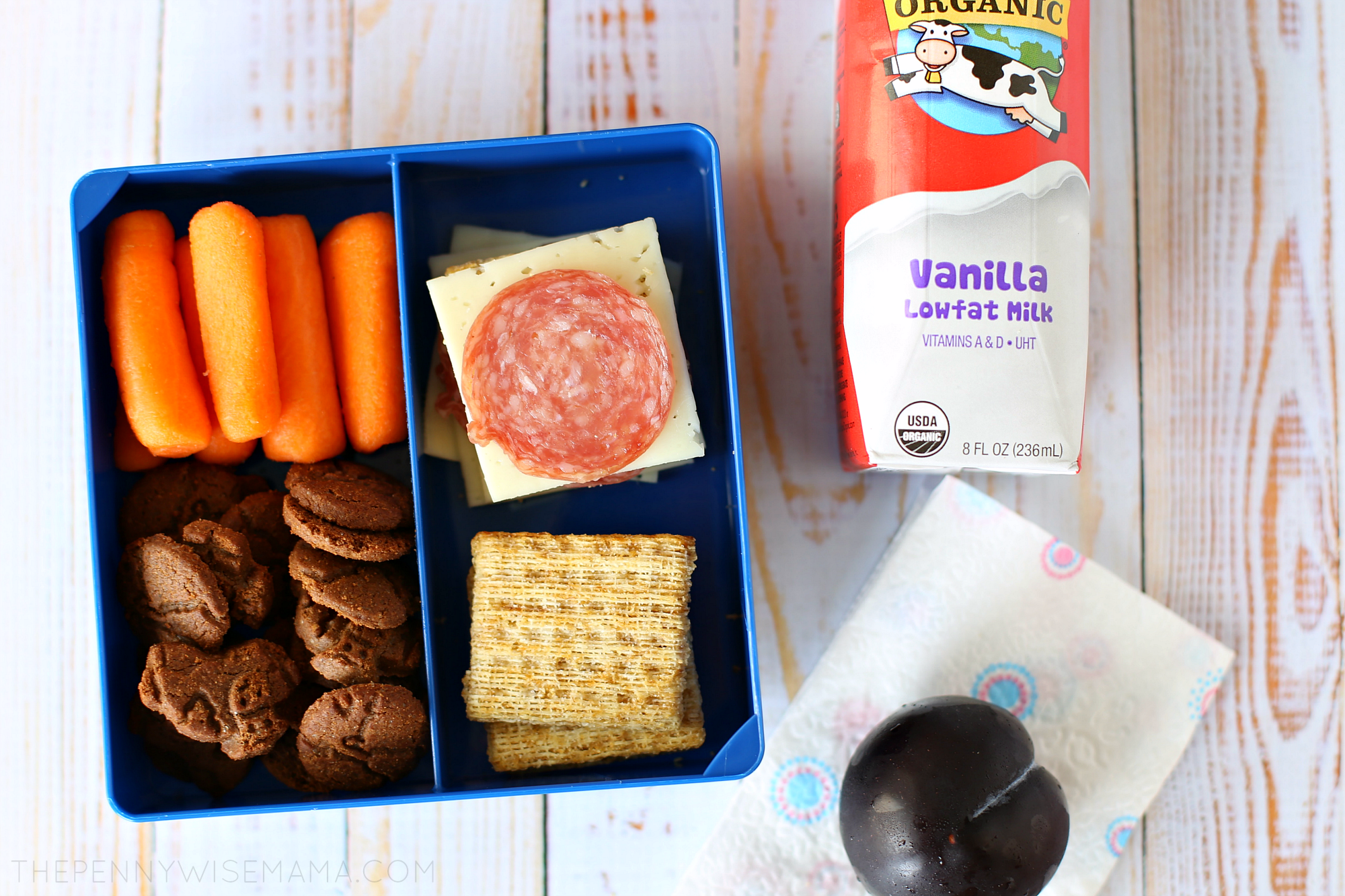 9. Make Your Own Lunchables – It's so much cheaper to pack your own crackers, cheese slices, and salami slices and they fit great in a bento box or divided container. You could also pack bagel thins, pizza sauce, and shredded cheese to make mini pizzas.
10. Pack Warm Foods in a Thermos – If your child doesn't have access to a microwave, you can pack cooked chicken nuggets, hot dogs, macaroni and cheese, soup, etc. in a thermos and it will stay warm until lunchtime.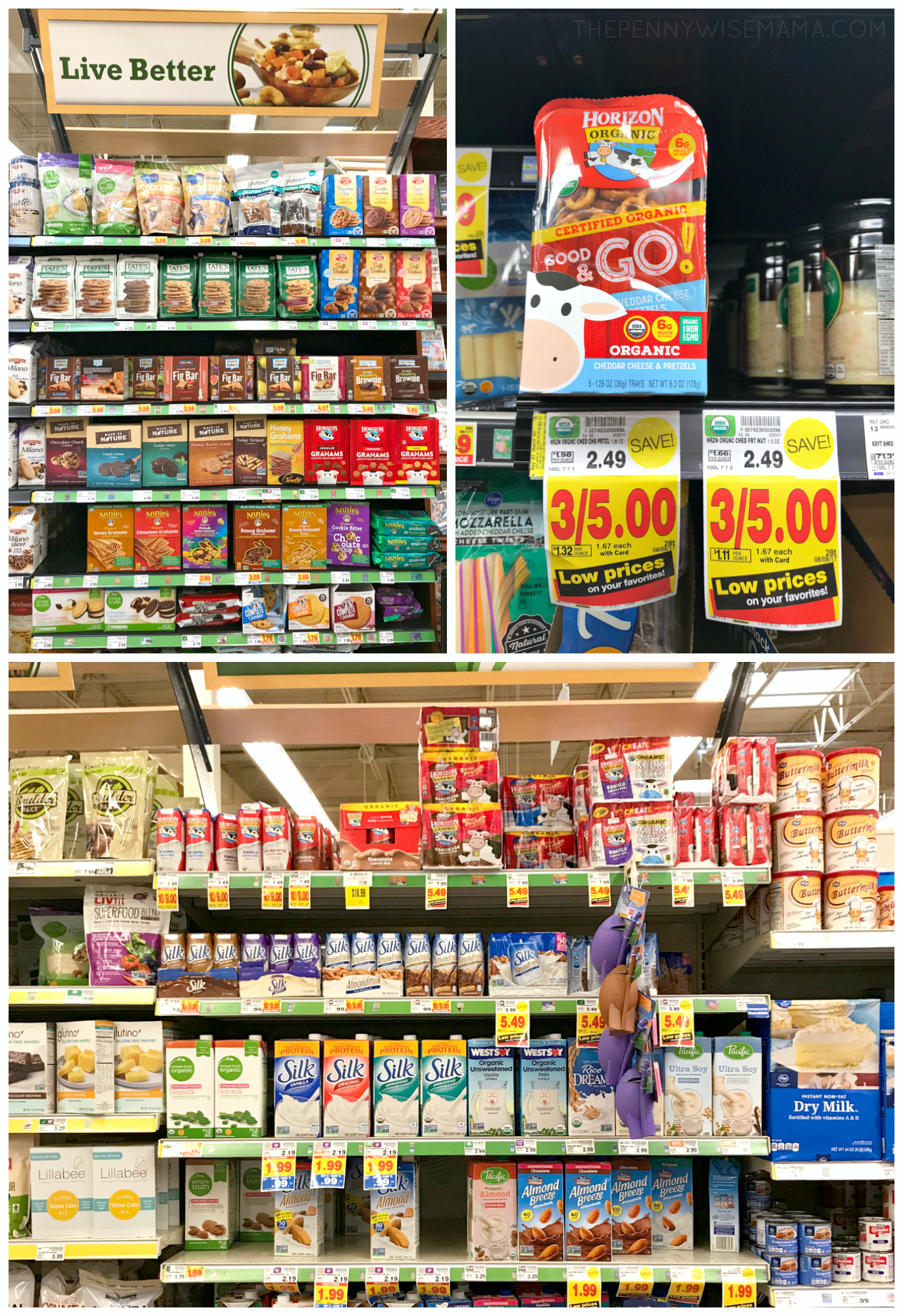 As you shop for school lunches and snacks for back to school, make sure you check out your local Kroger store's Natural Foods Department. You'll find a wide selection of natural and organic foods from trusted brands like Horizon Organic.
What are some of your favorite lunch box hacks?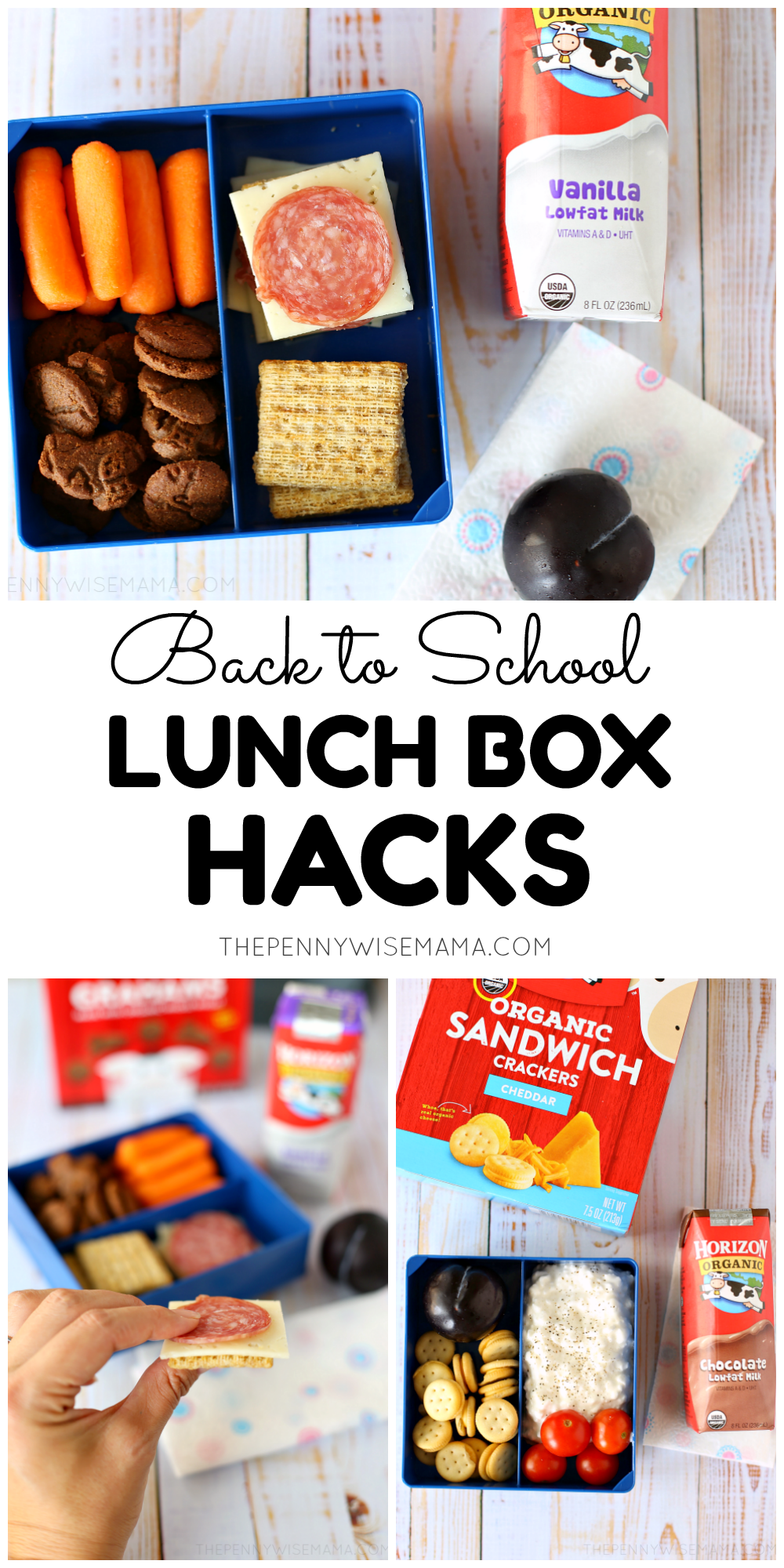 This is a sponsored conversation written by me on behalf of Horizon Organic. The opinions and text are all mine.