It's that time of year again…time for back-to-school shopping! I love this time of year and so do my kids because it means we get to stock up on new school supplies and outfits for school. Kohl's is my go-to place for all the latest styles and trends, not only because I know I will be able to find items my whole family will love, but also because I know I will find great deals!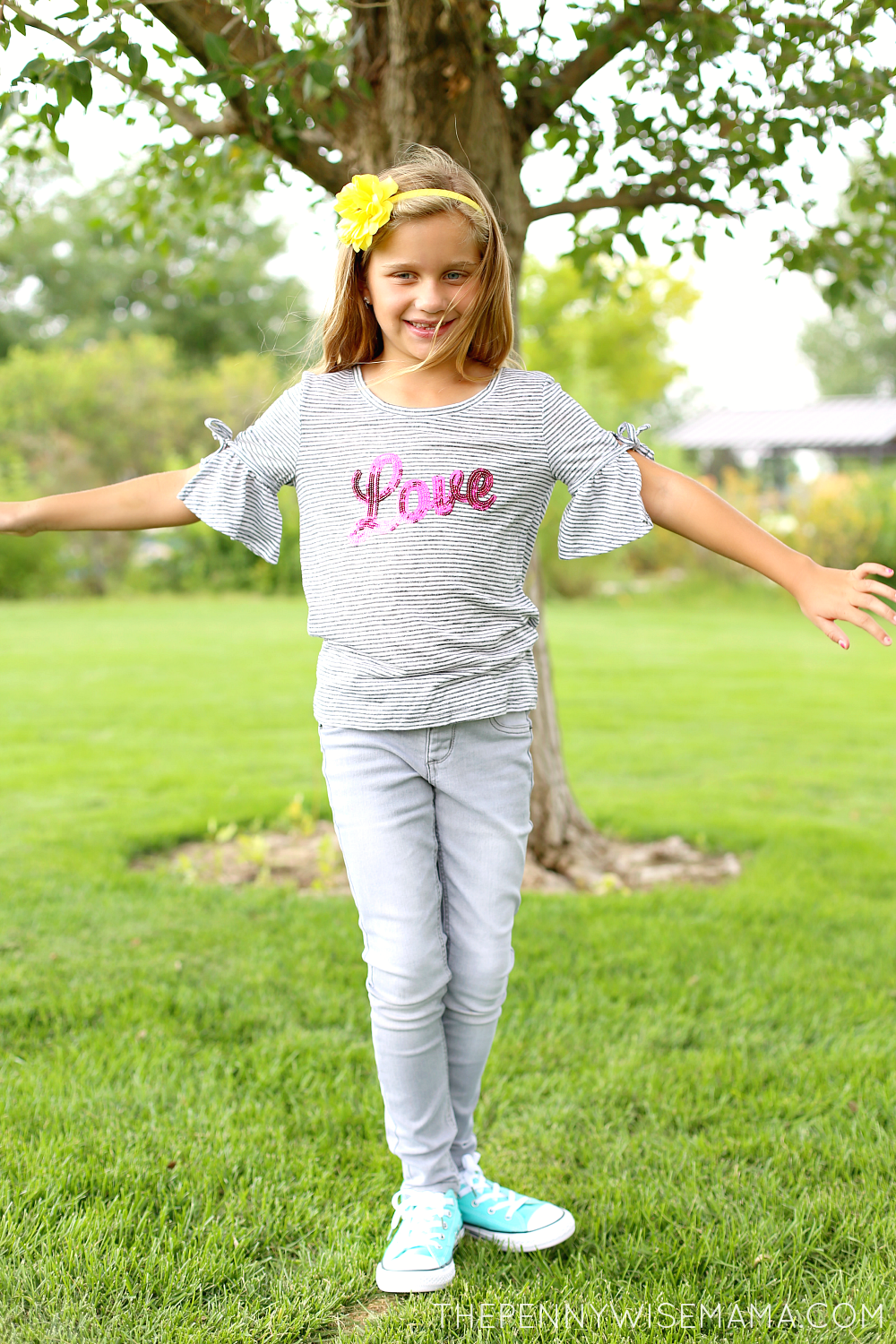 All three of my kids are into fashion and love shopping for new clothes and shoes. On our latest trip to Kohl's, however, I declared it a "girl's day." My twin girls and I left the boys at home and had a great time shopping for back-to-school outfits. We found some awesome deals and had a great time!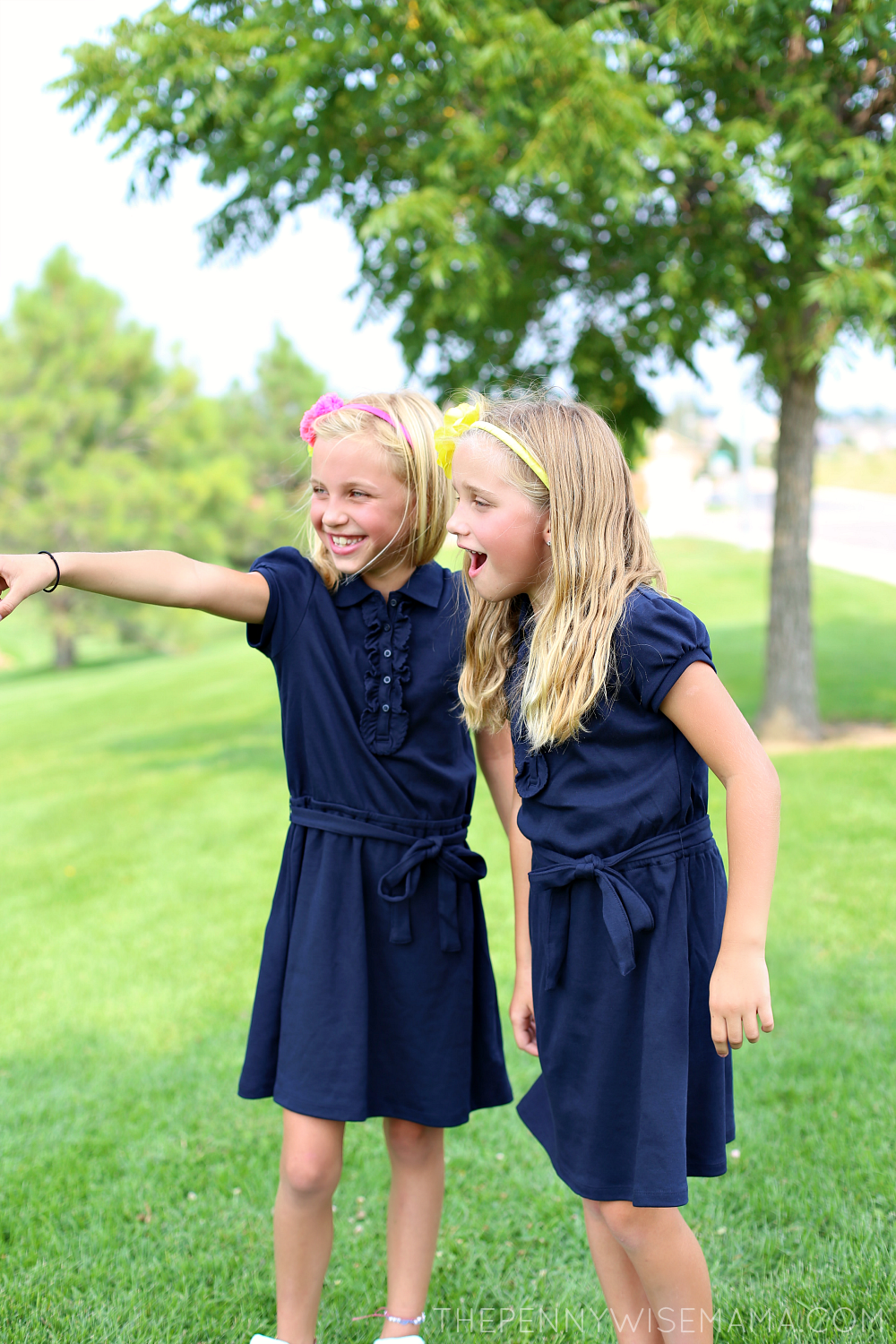 My twin girls have to wear uniforms to school, but they still need to have stylish outfits for dress-down days (usually 2-3 times per month) and on weekends. We were able to buy several new outfits, including 2 pairs of jeans, 4 shirts, 2 CHAPS uniform dresses and 2 pairs of Converse sneakers for less than $200. Score!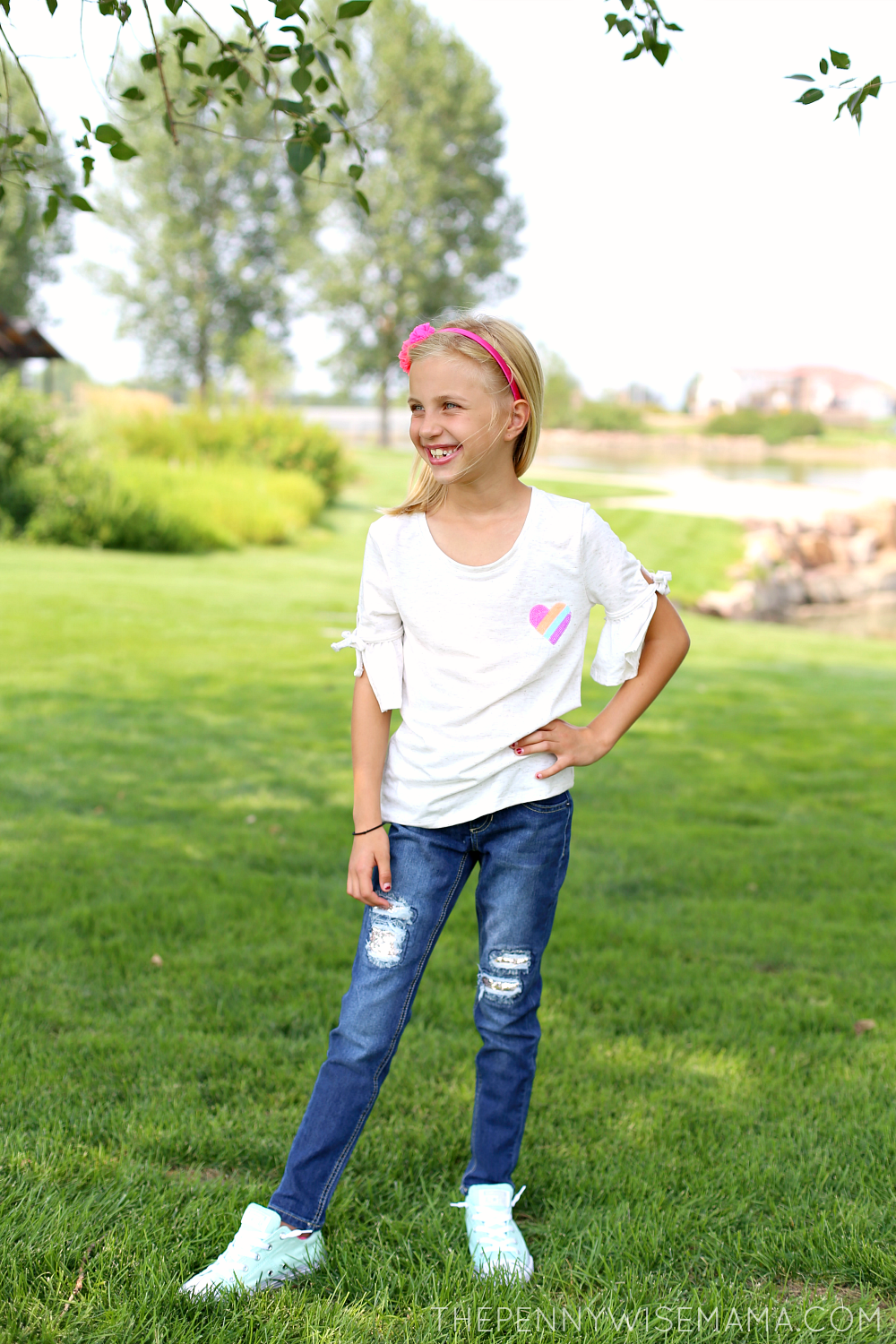 When it comes to fashion, my girls want to look stylish, but they also want to be comfortable. They aren't fans of jeans unless they are soft and stretchy, and they have to be skinny fit. I wasn't surprised when they both picked out SO Jegging Skinny Jeans. They are so cute and the comfort factor is definitely there. They are also great quality, so I can see them lasting the whole school year.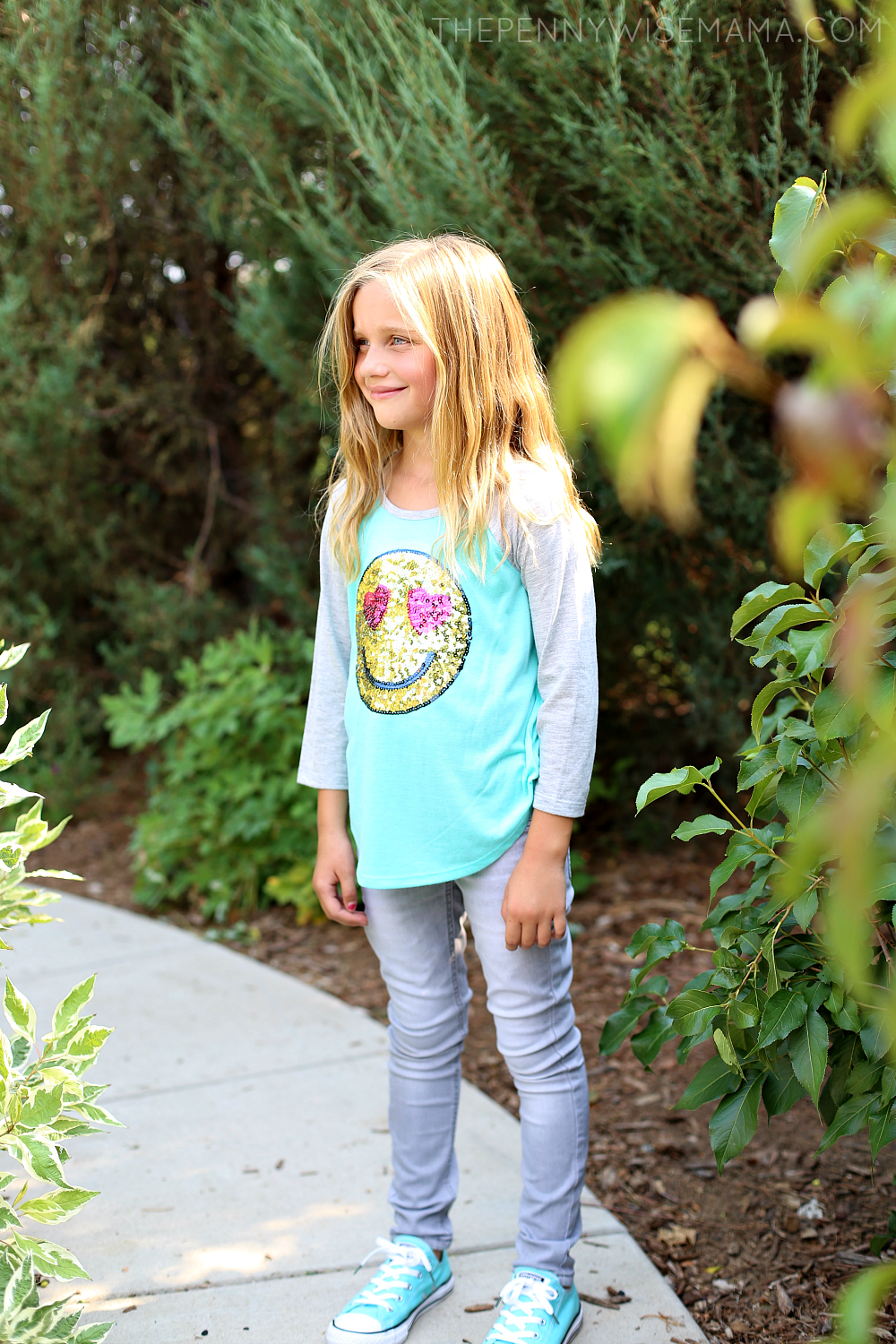 Emojis are all the rage right now according to my girls. They saw these SO Emoji Baseball Tees and had to have them. They are super soft and the sequins are so bright and colorful. They are going to be perfect for everyday wear.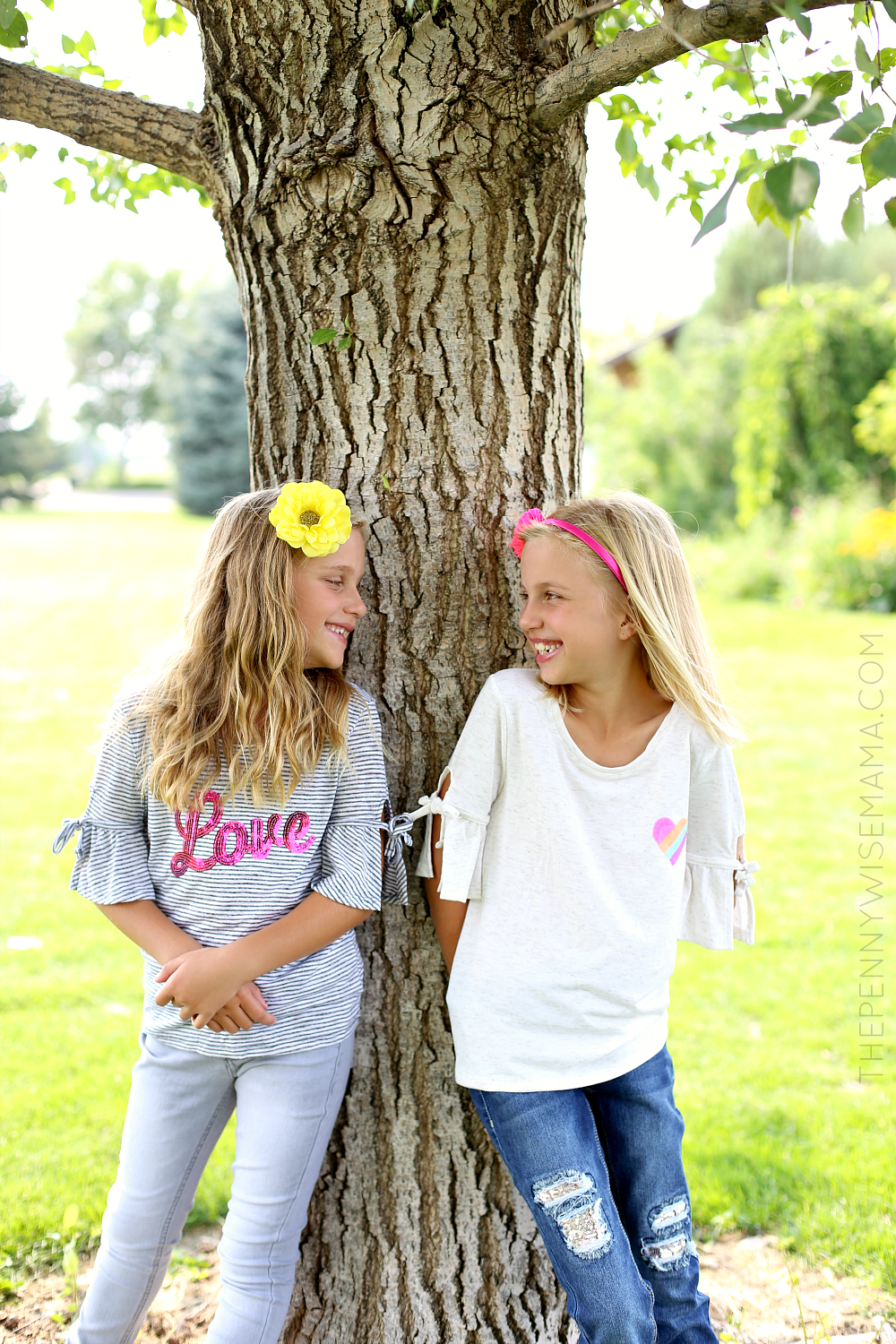 These SO Ruffle Tees are also super soft and I love the neutral colors and thin stripes. They will go with just about anything — jeans, a cute skirt, or even leggings.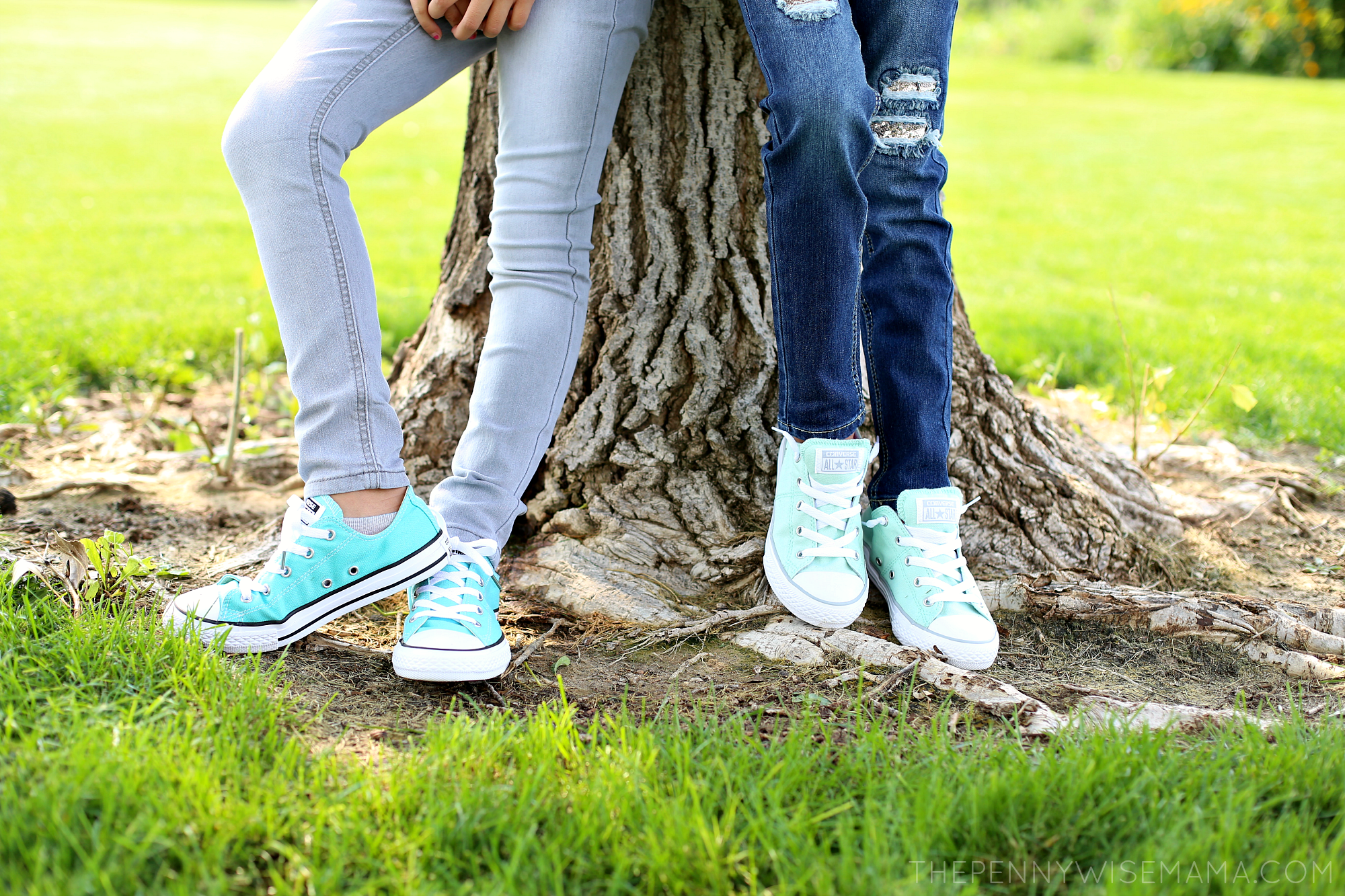 My girls have been obsessed with Converse Sneakers for a couple of years now, so it was no surprise to me that they both picked out a pair. I love that they go with just about any outfit and the best part is they last forever. My girls usually outgrow them before they wear them out! Kohl's has some really cute exclusive styles, so make sure you check them out.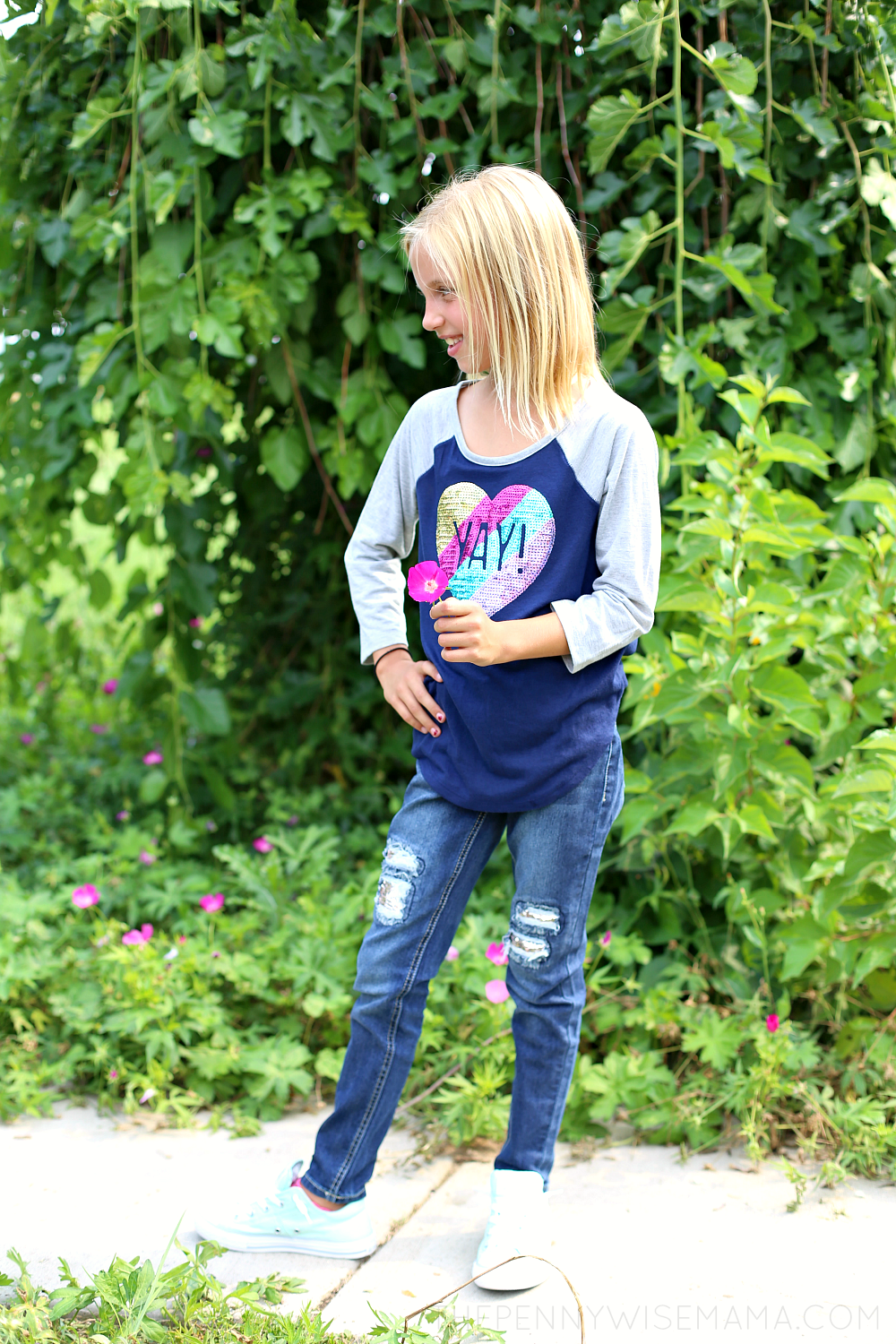 I'm always trying to save my family money, especially during back-to-school season. I love shopping for back-to-school clothing at Kohl's because I know I will be able to find stylish, quality clothing that my girls will like and feel comfortable in at an affordable price!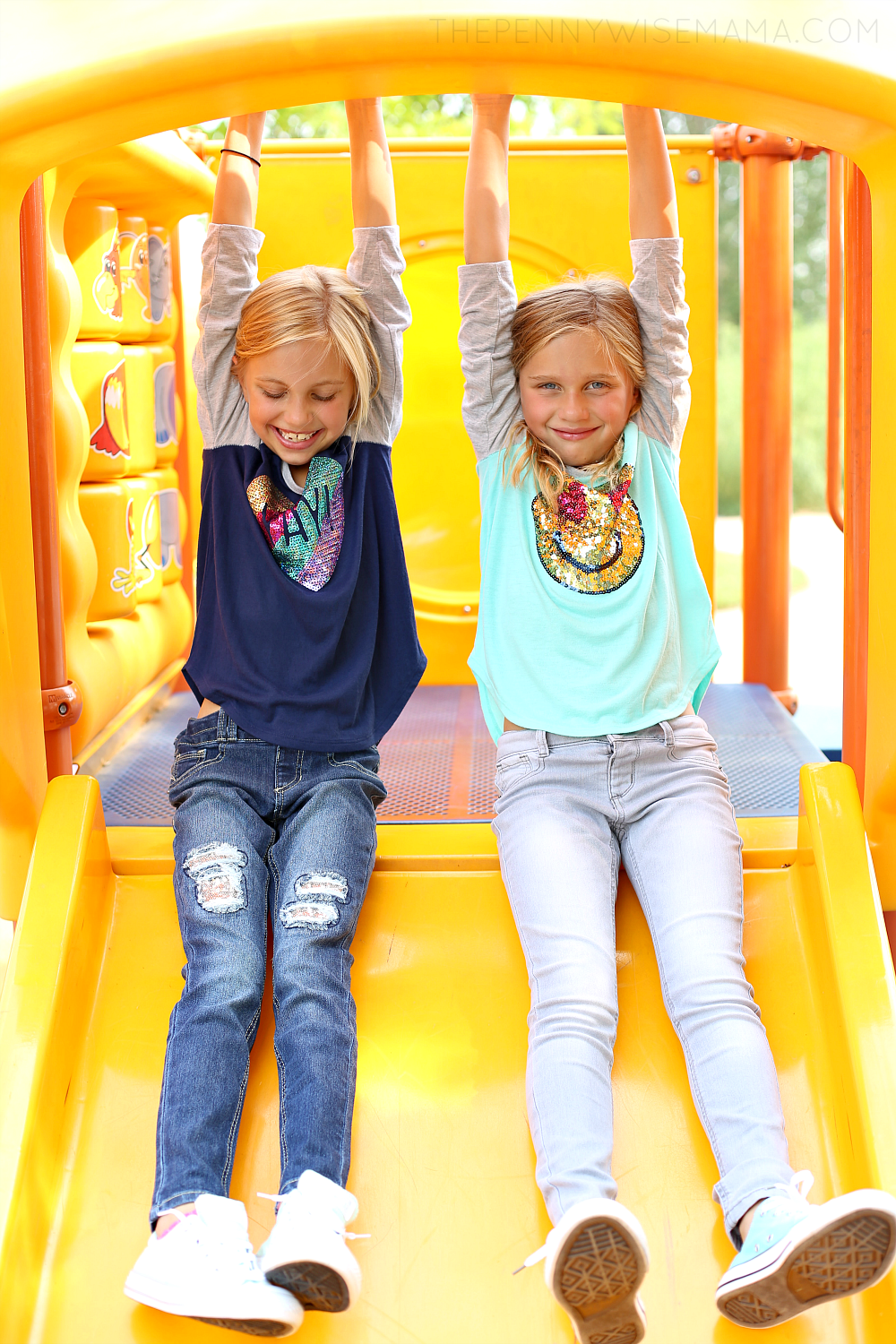 Whether you are looking for denim, tops, activewear, sneakers, or essentials such as socks, underwear and uniforms, Kohl's has you covered. Shop today and send your kids back to school in style!
Kohl's Back-to-School Deals
Shop the Kohl's Friends and Family Sale from August 17th-20th and save 20% with code SAVER.
Additionally, you can save $10 off $50 on kids clothes when you shop from August 4th-August 20th and use code BTS10. Categories include: Kid's Clothes, Junior's Clothes, Young Men's Clothes, Footwear, Juniors' Accessories and Character Backpacks Purchase.
Ready to shop now? You can see all the current back-to-school deals at Kohl's here.
My blog may contain links to other websites. I am not responsible for the privacy policies of those other websites. When you click on a link, your information may be collected by those websites so I encourage you to read their privacy policies. Affiliate links are not associated with Kohl's.