Disclosure: So happy to share this blog post I created as a Suave Kids partner. The Disney, Frozen and Star Wars trademarks are used by Unilever pursuant to a license agreement with The Walt Disney Company. All rights reserved.
My twin girls have always loved bath time. When they were little, all we had to do was mention the word "bath," and in no time, they were naked and racing to the bathroom to see who could get into the tub first. While they enjoy playing in the tub, they don't always enjoy having their hair washed and rinsed. We have found that using bath products that are made just for kids, like Suave Kids, has helped make bath time tear-free and more fun.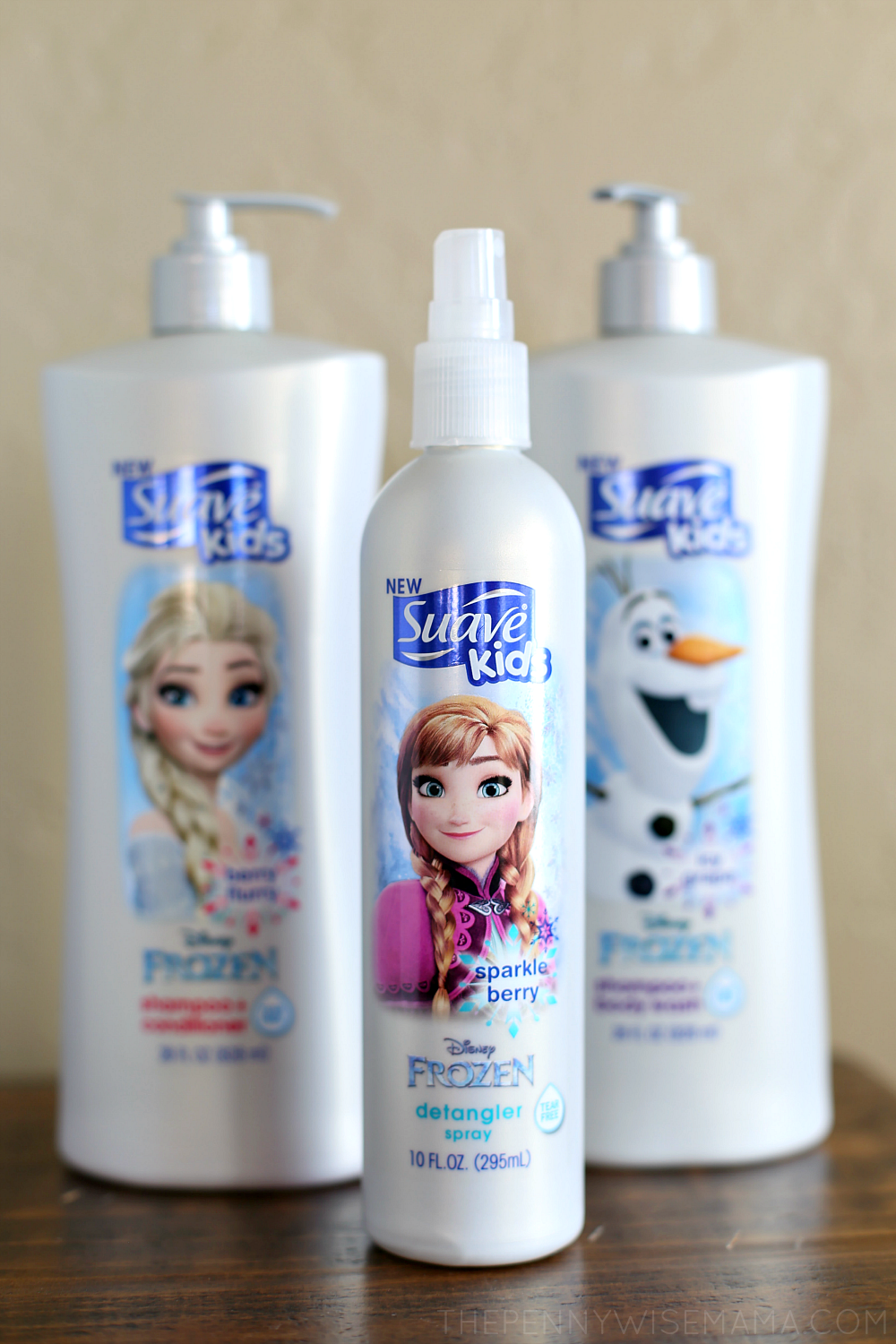 My girls have been fans of Suave Kids products for a long time, but they like them even more now that Suave launched their Suave Kids Disney Collection, inspired by Disney Frozen and Star Wars! With gentle cleansing ingredients and fun packaging, the Suave Kids Disney collection makes bath time magical for both kids and parents.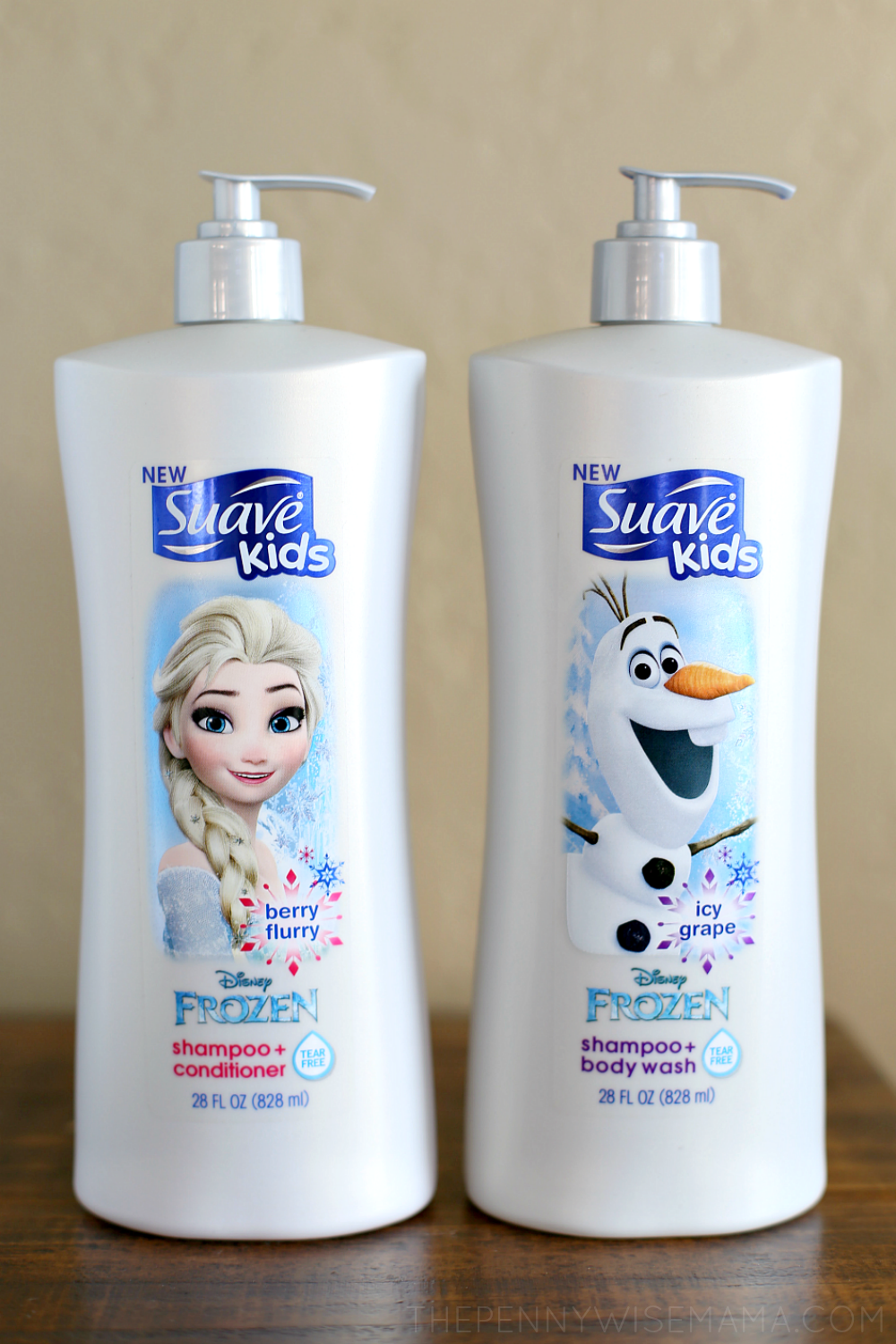 We had the opportunity to try out the Suave Disney Frozen I Collection and it was love at first sight. My girls have been obsessed with Disney Frozen since the first day they saw it, so they were pretty excited to see their favorite characters, Elsa, Anna and Olaf on their bath products.
The Suave Disney Frozen Collection is specially formulated just for kids and makes bath time effortless with an easy-to-use 28 oz. pump bottle. The Disney Frozen Elsa 2-in-1 Shampoo + Conditioner in Berry Flurry has a delicious strawberry scent and cleans with a rich, creamy lather that rinses off easily, leaving hair feeling soft and clean – all in one step.
Disney Frozen Olaf 2-in-1 Shampoo + Body Wash in Icy Grape has a nice fruity scent and is designed to make shower or bath time fun, playful and clean with a bubbly shampoo and body wash.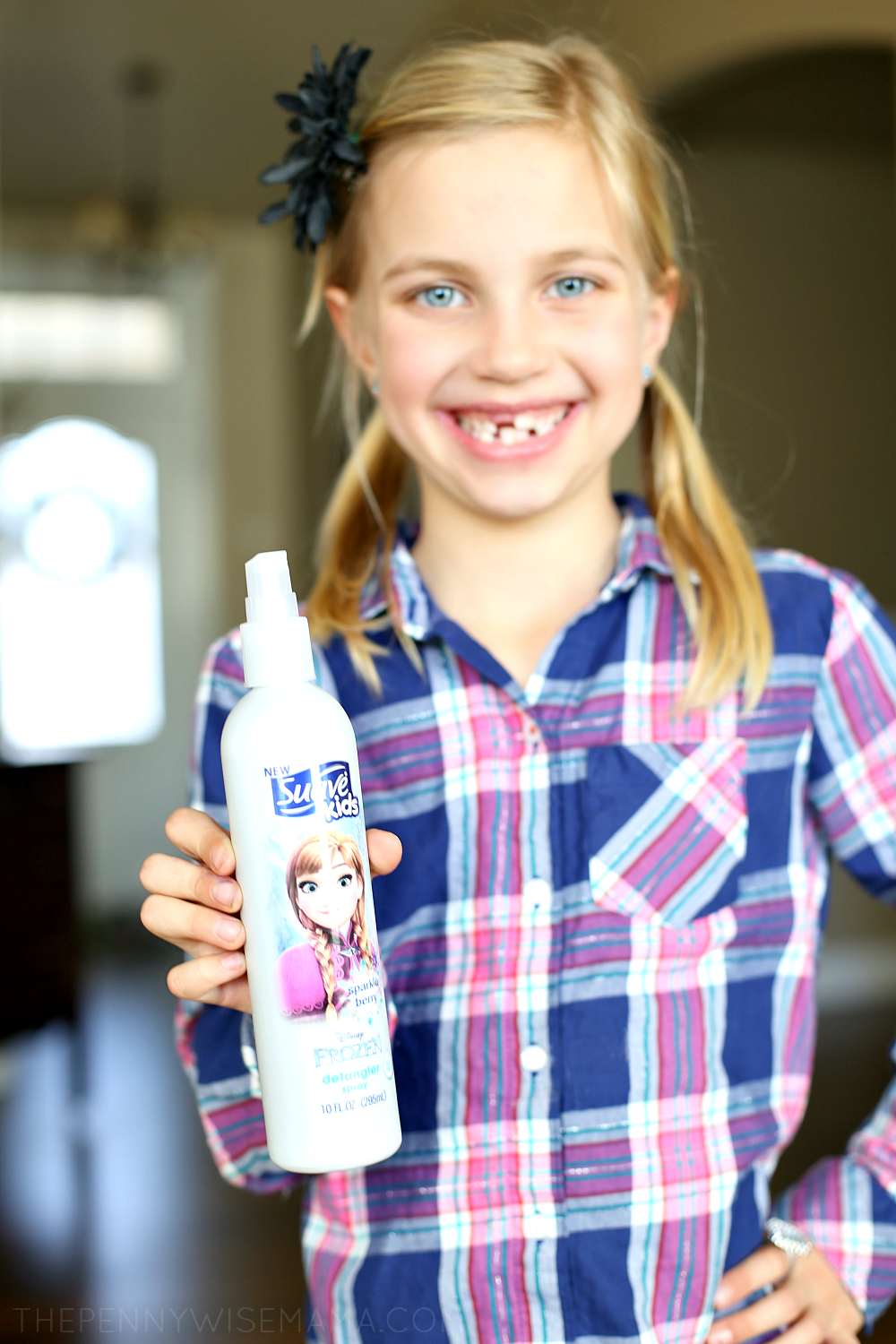 Besides the fun packaging, the products work well and they smell great! The Disney Frozen Anna Detangler Spray in Sparkle Berry has been a lifesaver on busy mornings when we are trying to get out the door for school. It gets tangles out in a breeze!
The best part is all Suave Kids Disney Collection products are dermatologist and ophthalmologist tested to make bath time and styling tear-free. You can find them at retailers nationwide.
Suave offers quality beauty and grooming solutions for the entire family to help you look good, smell good and feel good every day! For more information, visit Suave.com.
Which Suave Kids Disney Collection are you most excited to try — Star Wars or Frozen?