I was compensated for this review of Papa Murphy's. All opinions and statements remain 100% my own. #PapaMurphysLaw
It was a typical Monday. Right from the start, things did not go well. We snoozed through our alarm, the kids didn't want to get out of bed, and we barely made it to school on time. I overcooked my eggs, spilled my oatmeal and drove all the way to the gym before realizing that I forgot my workout shoes. On top of that, the dog had an accident in the house. By mid-afternoon I was lost in a mountain of work with no end in sight. At 5 o'clock, it dawned on me that I had forgotten to take something out for dinner. Darn, not again! What do I do? Order Papa Murphy's Take 'n' Bake pizza of course!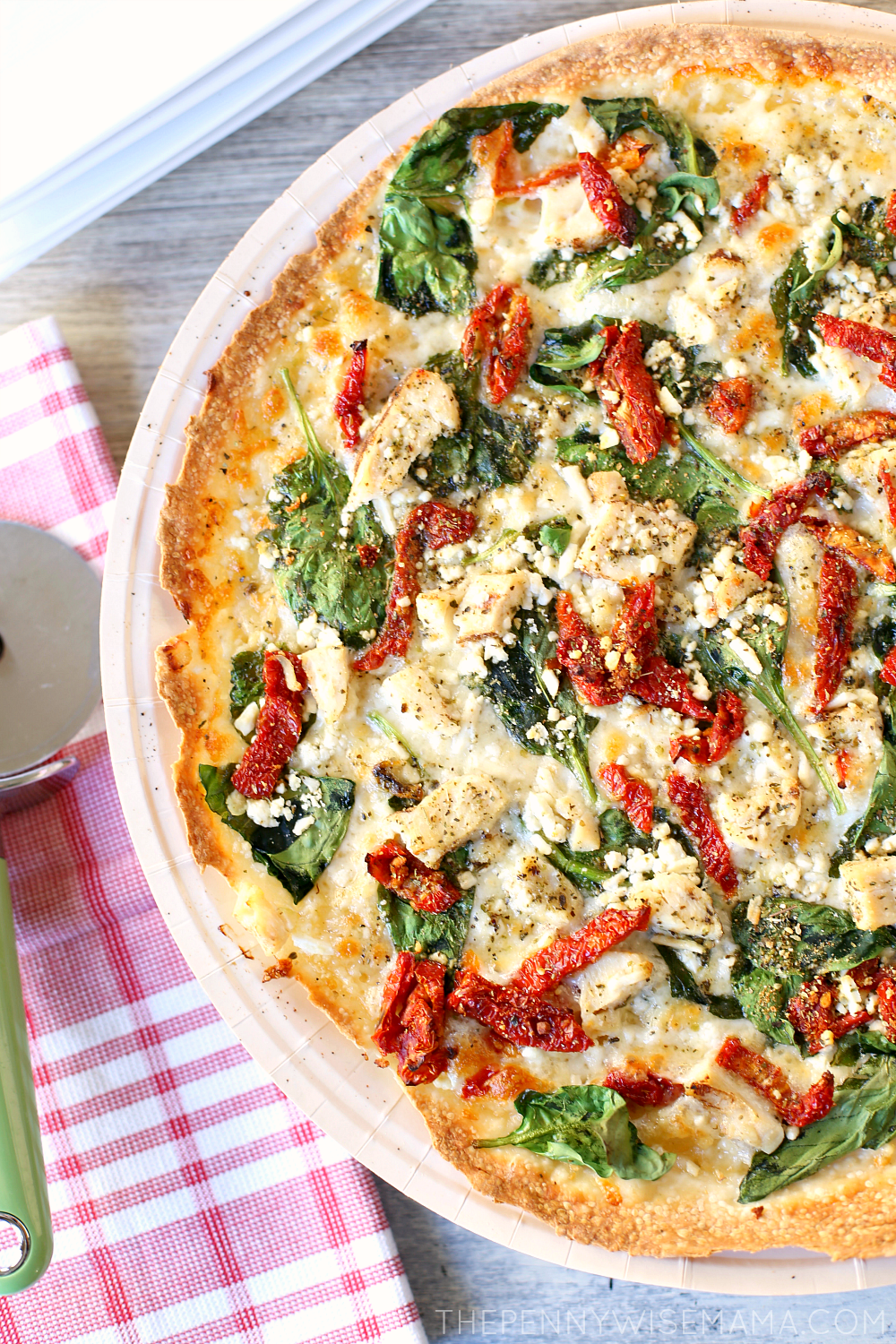 When our days are chaotic, I know I can always count on Papa Murphy's to save dinnertime. We like to call this Papa Murphy's Law. It's the exact opposite reaction to Murphy's Law. When chaos inevitably happens, Papa Murphy's is an easy solution to the dinnertime dilemma.
Papa Murphy's mission is to bring families together through food people love, and who doesn't love fresh, gourmet pizza?! From the dough made from scratch, to the freshly grated whole-milk mozzarella cheese, to the hand-chopped veggies, Papa Murphy's Take 'n' Bake pizza is simply the best!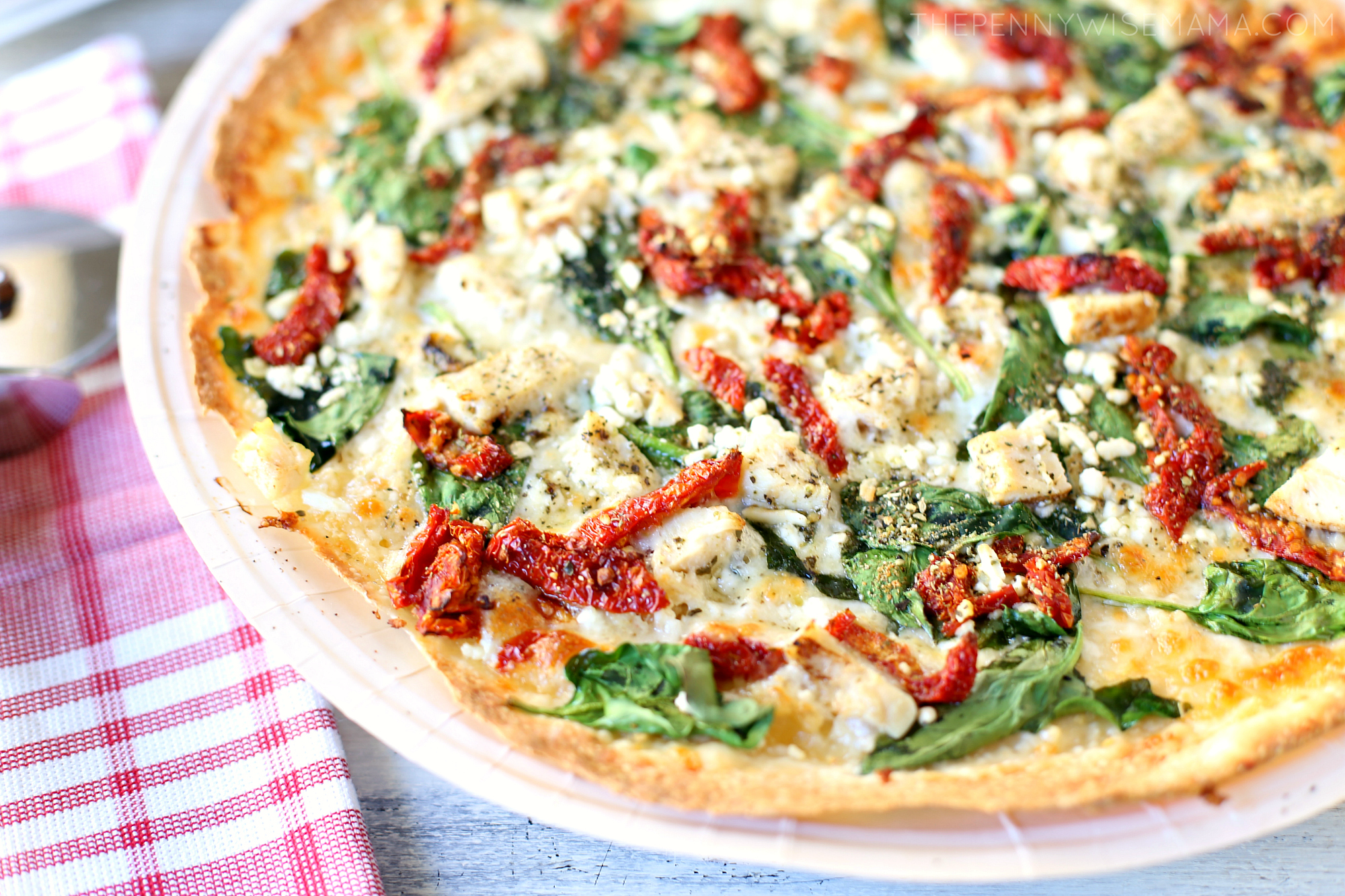 We usually order Papa Murphy's Take 'n' Bake pizza once a week — either for an easy dinner solution on a busy weeknight, or for a relaxed dinner at home on the weekend. I love that the pizza is made fresh and the ingredients are never frozen. It definitely makes a huge difference in the taste and quality!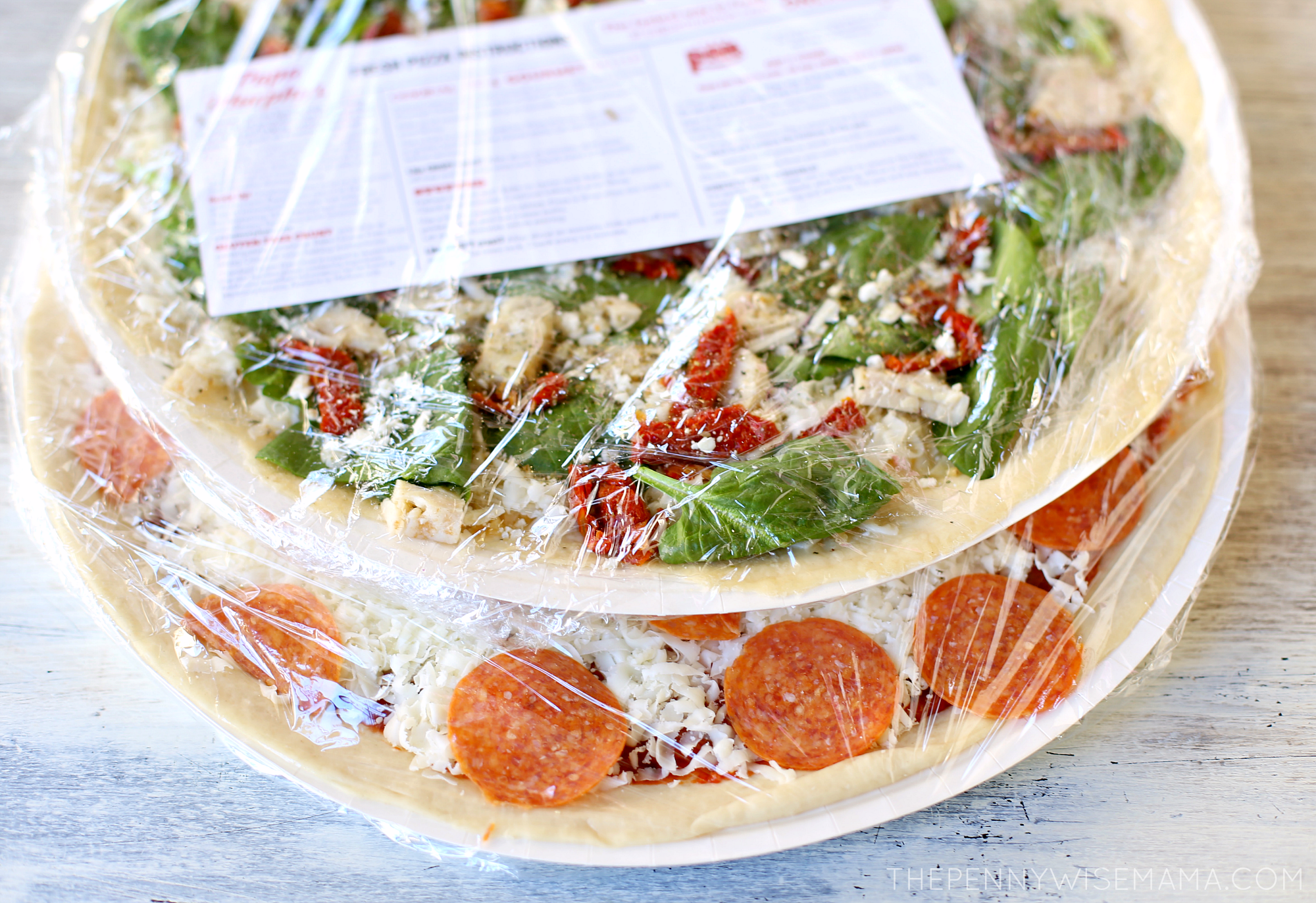 One of my favorite things about Papa Murphy's pizza is it's so easy and convenient. You can order your pizza online or in-store and then take it home to cook in your own oven so its fresh out of the oven when you are ready to eat. I also love that I can grab a fresh salad to go along with our pizza, as well as cookie dough to make cookies for dessert!
Another great thing is you can personalize your pizza to fit your family's needs. You can add/remove toppings, split the pizza toppings (half one side, half the other), and select from a variety of crusts, including pan pizza, gluten free, thin, original, and stuffed. Keep in mind, Papa Murphy's is not a certified gluten free kitchen.
Papa Murphy's makes meal time, especially for busy Moms, easy. And, even more importantly, Papa Murphy's makes you feel good about the food that you are serving your family.
The next time chaos takes over your day and you need an easy dinner solution, let Papa Murphy's come to the rescue! Save time and order your pizza online.
Which Papa Murphy's Pizza is your favorite?