I participated in an online briefing on behalf of the National Mango Board & The Motherhood. I was compensated for my time. All opinions are my own.
Did you know that mangos are the most popular fruit in the world? I can honestly say that I did not know that until just recently. I have always liked mangos, but have never bought them before.
They've always intimidated me. I never knew how to cut them, and besides eating them raw, I had no idea how to cook with them.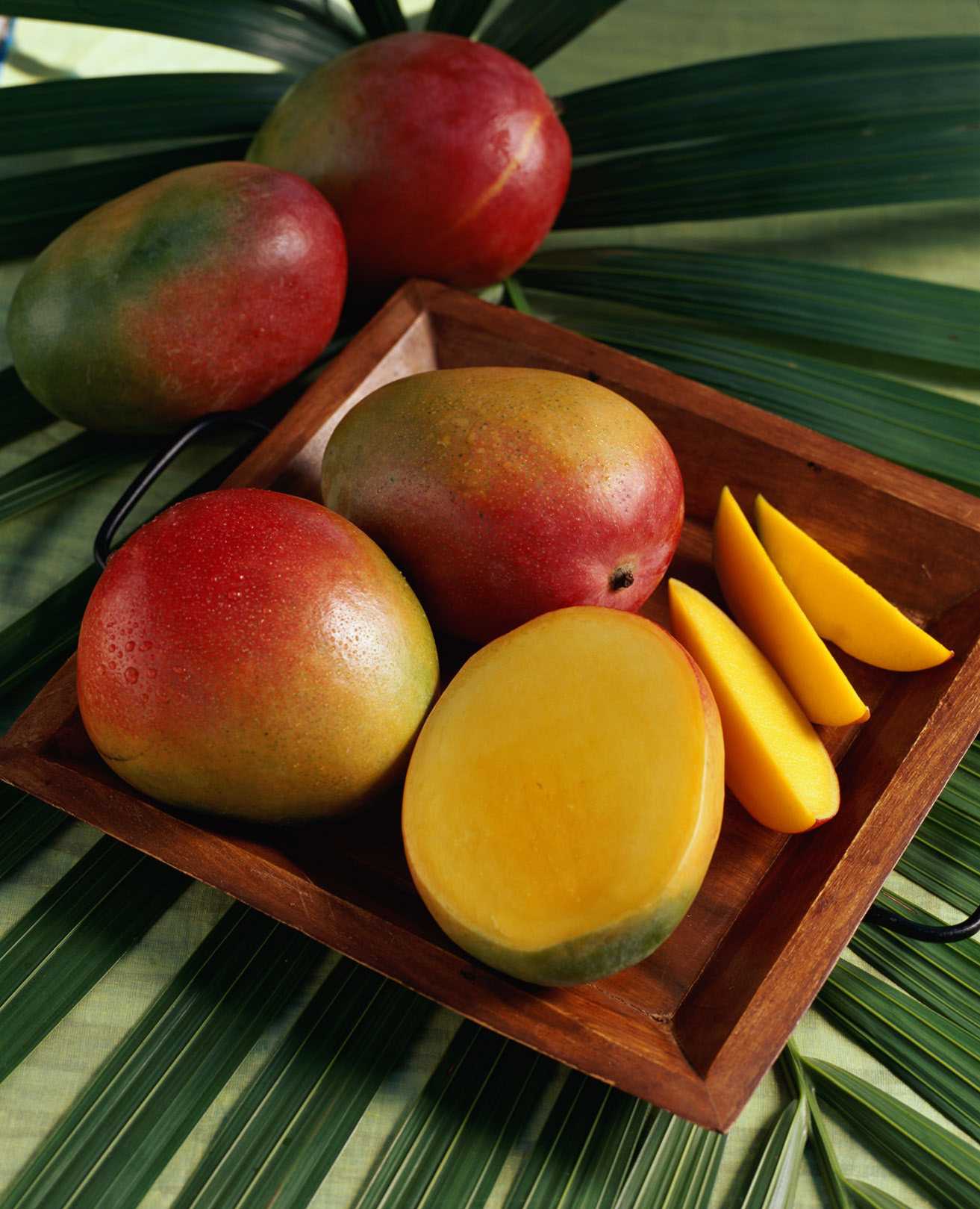 That all changed last week after I had the opportunity to attend an online briefing with the National Mango Board and The Motherhood to learn everything about mangos. I am excited to share all the great things I learned with you!
Why Choose Mangos?
A one-cup serving of mangos is just 100 calories and provides 100% of your daily Vitamin C
Mangos are a super fruit with more than 20 different vitamins and minerals
Mangos are an excellent source of vitamins A and C, both important antioxidant nutrients
Mangos are fat-free, cholesterol-free and a good source of dietary fiber
There are six varieties of mangos that are available year round. Depending on the season, you will find different varieties in the grocery store.
How to Select a Mango
To find a ripe mango, squeeze the fruit gently.
A ripe mango will be slightly soft like a peach or avocado.
Color isn't always the best indicator of ripeness. For example, I received a shipment of Keitt mangos and they stayed green even when they were fully ripe.
How to Store Mangos
Keep unripe mangos at room temperature.
Mangos shouldn't be refrigerated before they are ripe.
To speed up ripening, place mangos in a paper bag at room temperature.
Once ripe, mangos should be moved to the refrigerator, which will slow down the ripening process. Whole, ripe mangos may be stored for up to five days in the refrigerator.
Mangos may be peeled, cubed, and placed in an airtight container in the freezer for up to six months.
Now, maybe you've bought mangos before, but you've never really known how to cut one correctly. I have to say that it is actually very easy!
During the online briefing, I learned how to cut a mango by following along using the Keitt mangos I received. The key is to avoid the long seed that runs the length of the mango by cutting the sides off first. You can see how below.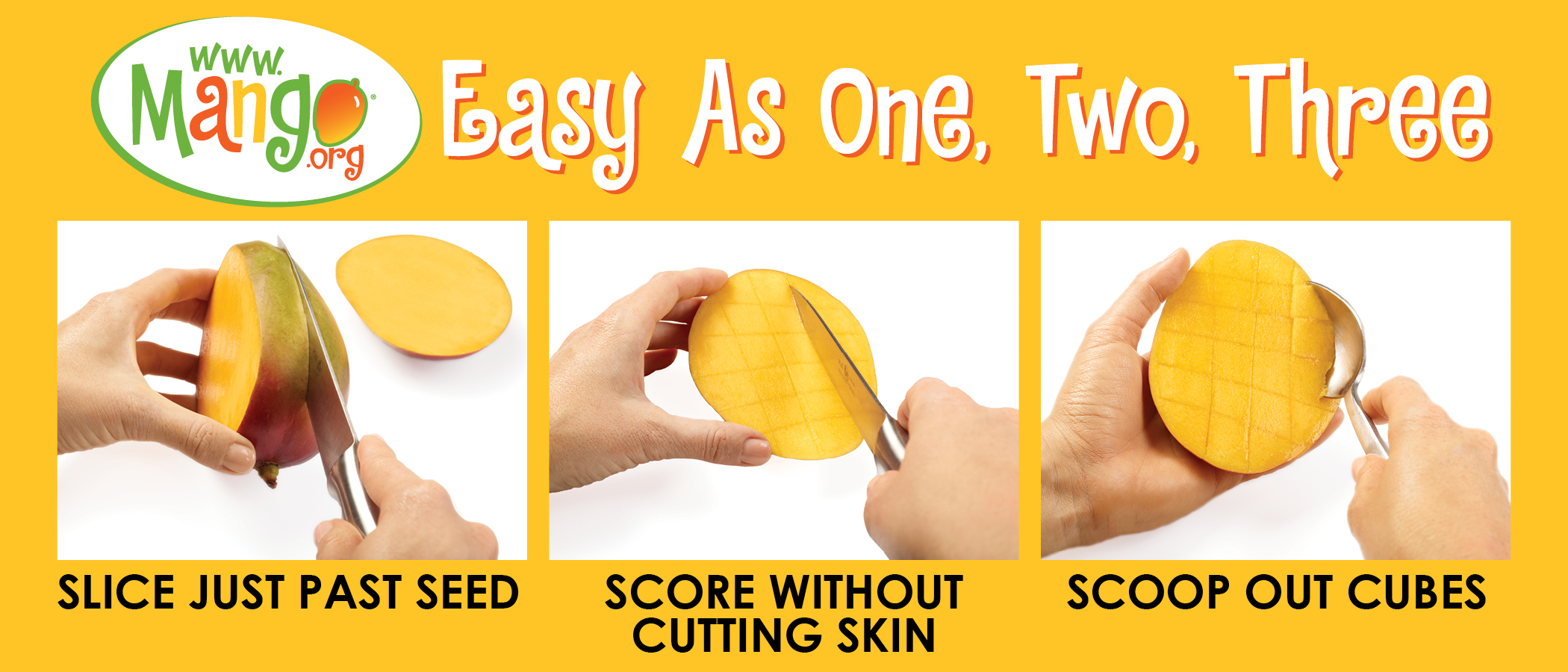 How to Cut a Mango
Before you cut:
Always wash the mango before cutting and use a clean knife and cutting board.
Find the mango's eye – a marker for the mango's seed:

Stand the mango on your cutting board stem end down and hold.
The eye should be looking back at you.
Place your knife about ¼-inch from the widest center line and cut down through the mango. Flip the mango around and repeat this cut on the other side. The resulting ovals of mango flesh are known as the "cheeks." What's left in the middle is mostly the mango seed.
Cut parallel slices into the mango flesh, being careful not to cut through the skin.
Scoop the mango slices out of the mango skin using a spoon.
OXO Good Grips Mango Slicer, Splitter, and Corer
A faster, easier way to cut your mango is to use this handy, dandy Mango Slicer. I finally broke down and bought one on Amazon and I'm so glad I did. It's so much faster and easier! The best part is it's cheap and it ships free. You're gonna want one, trust me!
How to Cook with Mangos
A mango doesn't lose its color or texture after its been cut. You can slice one up and put it on oatmeal, ice cream, and even quesadillas.
The flavor is sweet with a little tang, so try it in dishes where you might use a tomato such as salsa, sandwiches, or salad. You can find lots of great mango recipes here.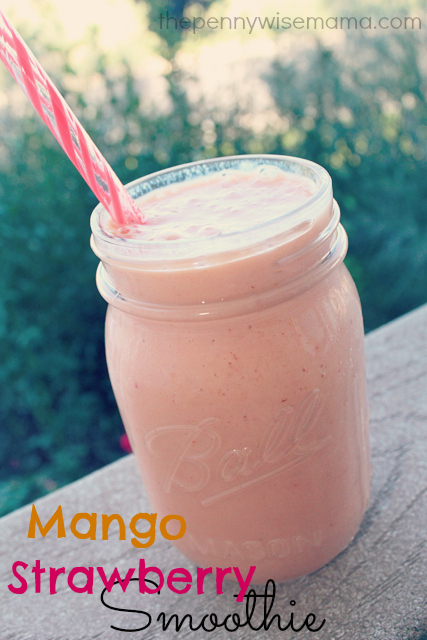 I absolutely love smoothies — I have one every morning for breakfast — so I was excited to take one of my favorite smoothie recipes and add mango to it.
It turned out delicious! My kids and hubby loved it! It's definitely a recipe I will make over and over again.
For mango tips, recipe ideas, and more please visit: