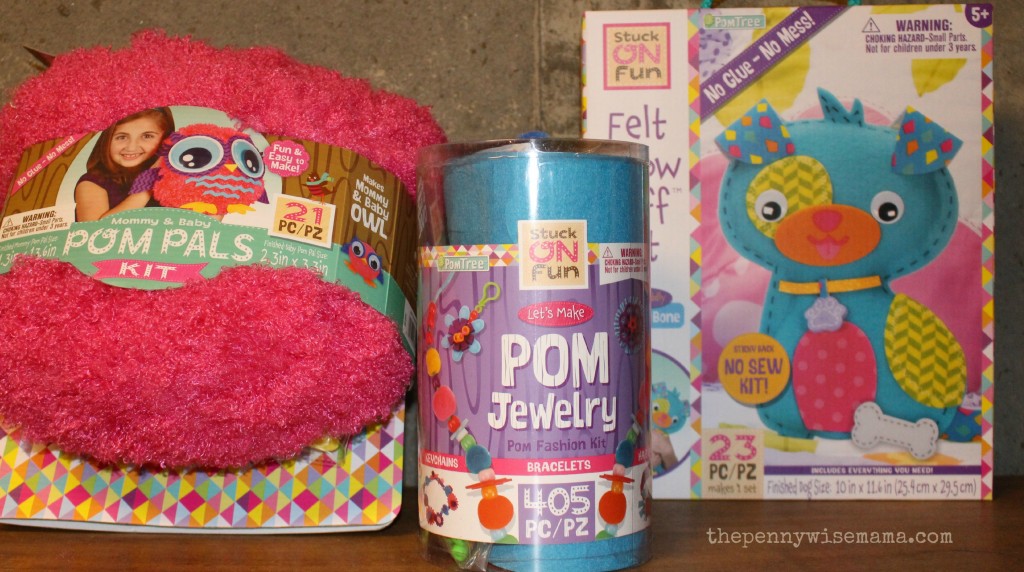 When the opportunity to do something crafty arose, of course, we were on board! The PomTree Pets are definitely different from anything I have seen before. They are the perfect combination of creativity and fun and the girls were not disappointed. And with the holidays around the corner, these kits allowed my girls to see that they could craft something fun by hand that might make a great gift for a friend or loved one.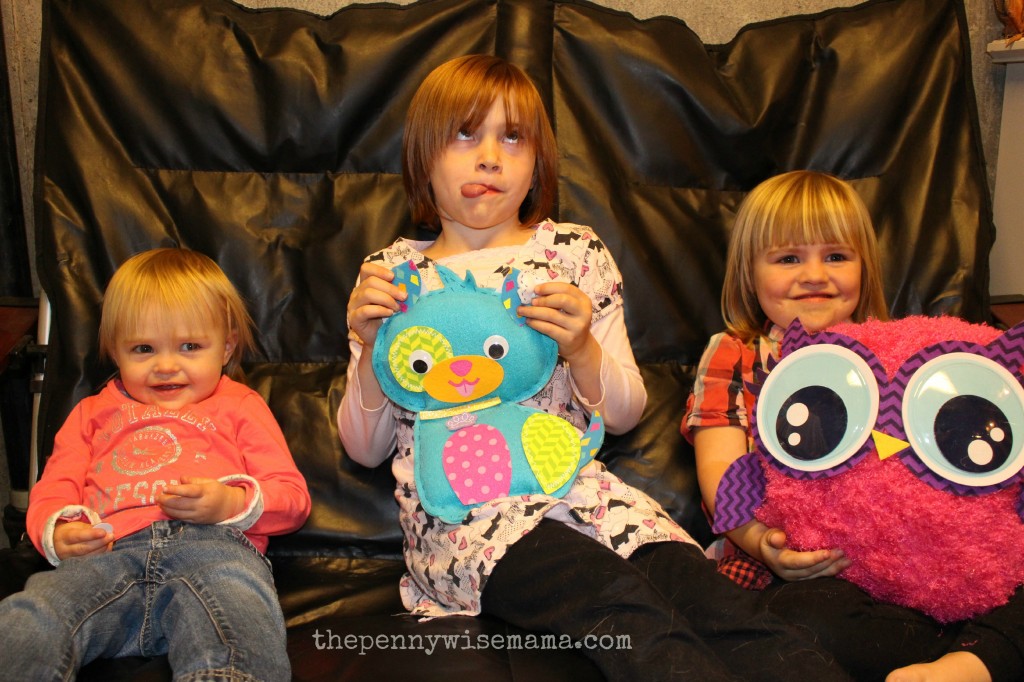 The age range on these kits says ages 5+ and I would say that's pretty accurate if there's no parent help. However, whatever my oldest kid does, my middle kid must also do or there will be mutiny at our house, so our three year old got to partake in the fun with a little help from daddy. We received the Felt Puppy & Bone Pillow Puff™ Kit and the Mommy & Baby Owl Pom Pals Kit for review. It's funny, I thought that my oldest would have gone for the owl set and the middle would go for the puppy, but in true form, they chose opposite of what I guessed. Anyway, the concept with these crafts is fairly simple and all of the parts are peel and stick which I LOVE because I am not a crafty mama. In fact, for the craft-phobic mom, these were perfect! No glitter, glue or any other crazy, messy supplies, just the sticky backed items that are provided.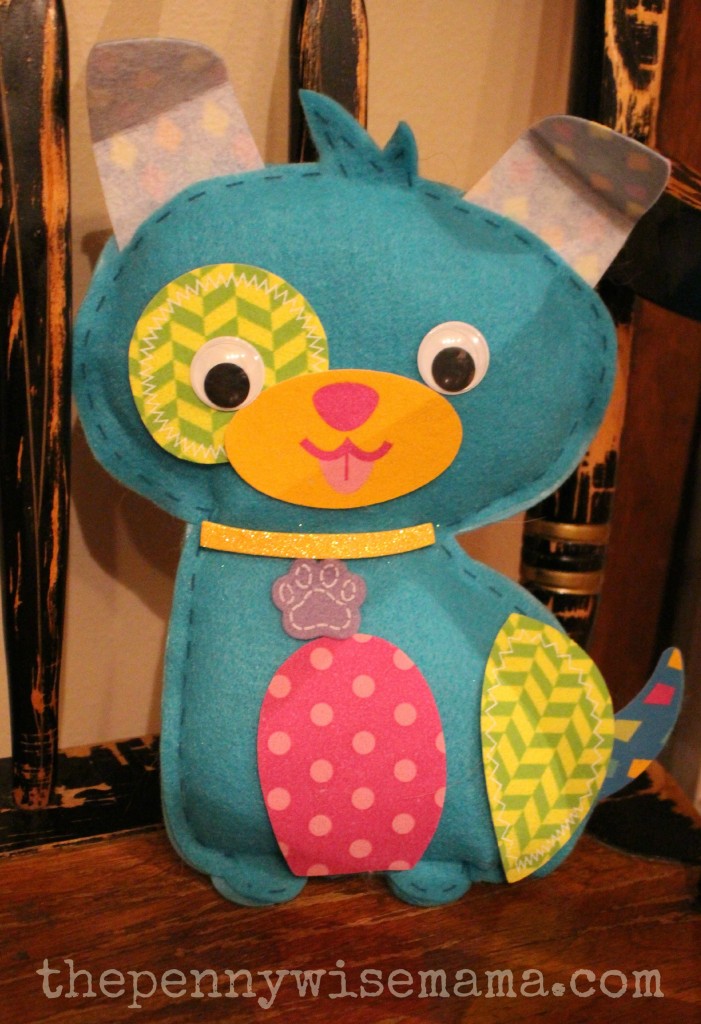 The Felt Puppy & Bone Pillow Puff™ Kit is super cute. Originally, I had figured this was the kit that my three year old would pick, but actually, my six year old was love struck. This child loves everything stuffed and she also likes to create things, especially without any help from me. Even though it appears that this kit is sewn, it actually sticks together using PomTree's amazing sticky backed process. My favorite part about this kit was the way you build it. The kit includes a pre-cut and shaped piece of filling (my kids were so excited to tear into their kits, that I missed photographing the action altogether) to put inside the pieces of felt, and then all pieces are layered together to make a little doggy. Another little touch that I loved, was the little doggy bone. Felt is such an awesome creation and when the dog and the bone are complete, the bone sticks to the dog which my girls thought was simply adorable.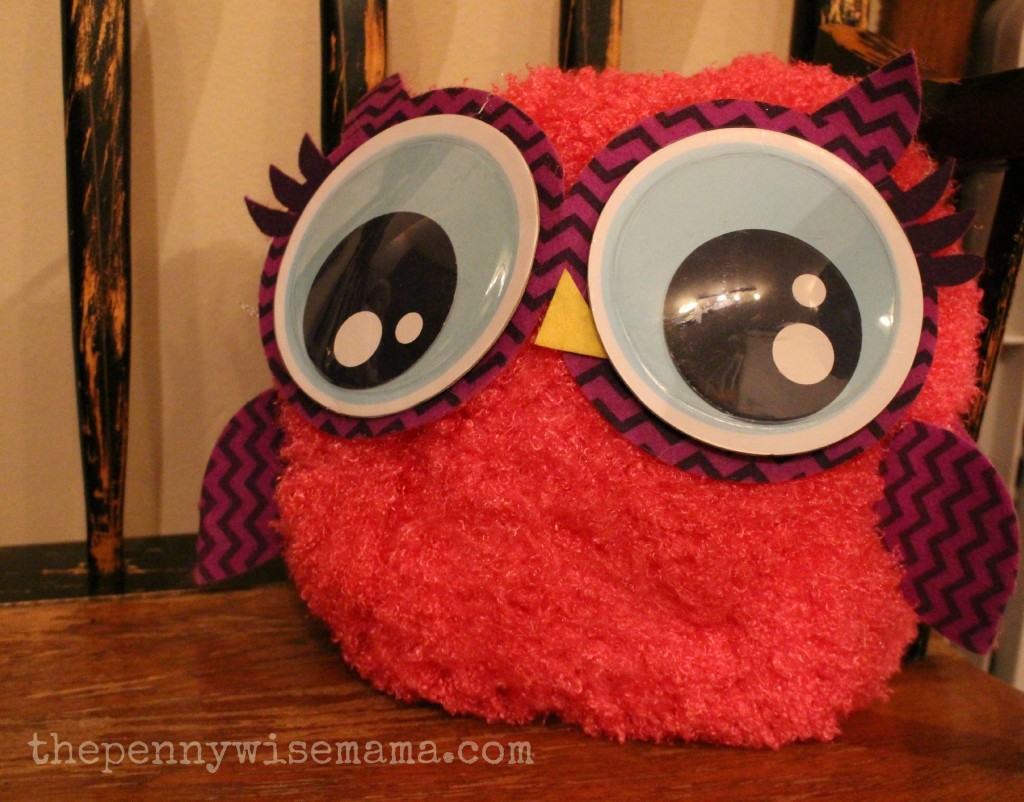 The Mommy & Baby Owl Pom Pals Kit was also super fun and cute, but certainly different than the puppy kit. This was a great choice for our three year old. She loved the big eyes and she really didn't struggle too much in the placement of the pieces. As a side note, both kids really struggled to remove the backing paper from the sticky surfaces — his did require some adult interaction. The baby for this kit was not nearly as successful as the momma. The baby is super cute but also pretty detailed and she wound up a big ball of stickers.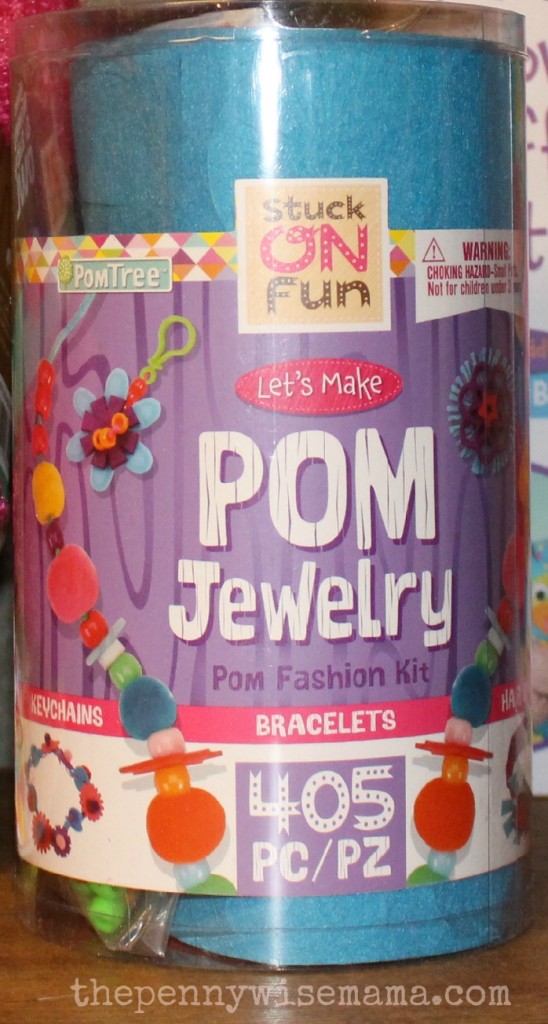 We also received the Pom Jewelry Activity Tub. This looks super fun, but I'm hiding this one away for Christmas! The coolest thing in this kit that I have never seen before are their pom beads. Sure, I've seen pompoms before, and I've seen beads, but these are perfect for little hands. They also include different charms, cords and beads to allow for maximum creativity.

A Few Final Thoughts
First, just because I have all girls and they thoroughly enjoyed these crafts, there is no reason why boys wouldn't find them enjoyable as well (my hubby wouldn't admit it, but I think he liked helping the girls build these). Second, when complete, I would certainly classify these as more crafts than toys. Although the girls love their finished projects, they are not meant to be played with every second of every day. Third, I was really surprised to see just how affordable these kits are! And, finally, these really are a fun and unique craft that our girls enjoyed and I think other kids would appreciate too.
Where To Buy
You can purchase any of these kits from the Consumer Craft website. Right now they are all under $10 a piece! I'll be honest, as I was looking up these items, I couldn't help but notice all of the really cool things this company has to offer, and super cheap as well. I know I will be back for some stocking stuffing later!!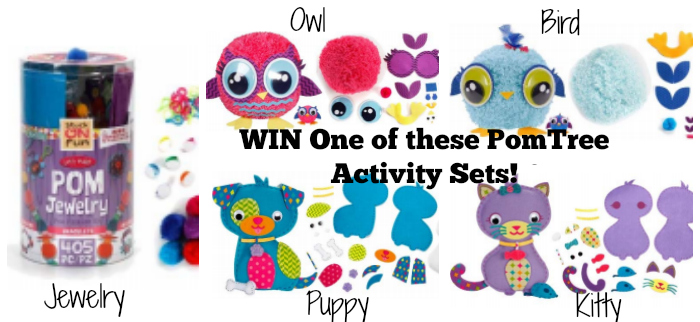 PomTree Activity Set Giveaway
One PennyWiseMama reader is going to WIN a PomTree Activity Kit just in time for the holidays! Winner will choose one of the kits shown above.
Simply use the Rafflecopter form below to enter. Giveaway ends on 11/22 and is open to U.S. residents only. Good luck!