Well, it's not potty time for us quite yet. Clementine is only 9 months old now and would not understand the point of peeing into a toilet instead of her comfy diapers. But Clementine's friend Olivia is already 21 months old so with her you can negotiate: Do you really want to have your butt wet every two hours? Or do you want a gummy bear after you make pee pee in the potty? How about we read a book on this new beautiful yellow chair with a duck on it?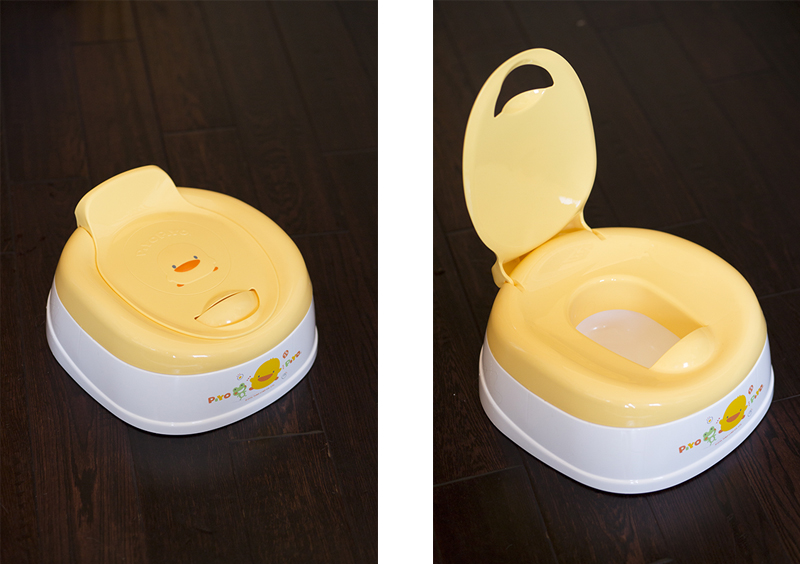 It is still not an easy task Olivia's mom told me. But she did like the cute design of the Piyo Piyo Potty that we were sent for review. Olivia loves ducks and points at every one she sees, so having a little ducky on the potty is a big help.
Once she is ready for the next step, the top of the potty comes off and it fits on your regular toilet. That should make the transition from little potty to the big girl potty easier.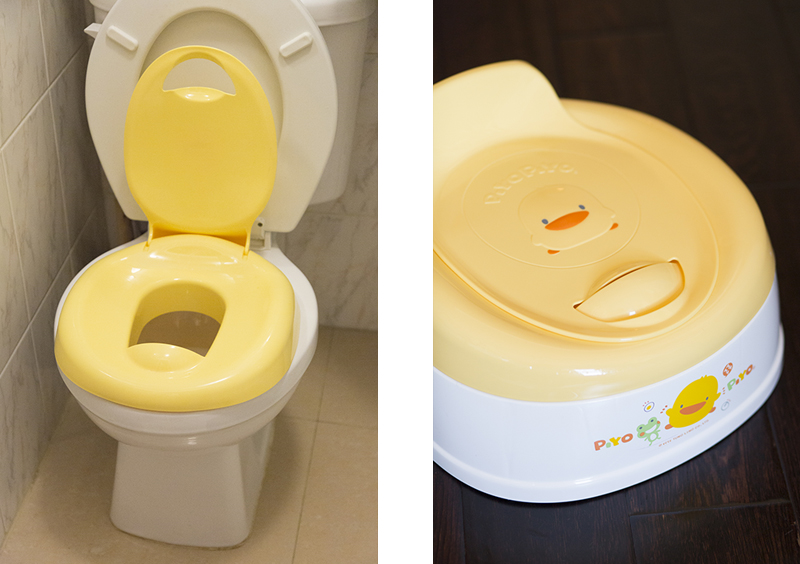 Olivia's mom had only one idea for improvement: The lid of the potty comes off just a bit too easily. Olivia loves taking it of by herself and carrying it around the apartment for fun.
Piyo Piyo has a wide variety of innovative and unique baby products. You can purchase them directly from the Piyo Piyo website or from retailers such as Target, Amazon, and Kmart.
Piyo Piyo Giveaway
Potty training? Well, you are in luck! One lucky PennyWiseMama reader is going to WIN a Piyo Piyo Potty Trainer!
To enter, simply use the Rafflecopter form below. Giveaway ends on 5/15 at 11:59 PM MST. Open to US residents, 18+. Good luck!