One of my favorite things about the holiday season is all the yummy food. It may still be a month away, but I'm already dreaming about eating turkey and mashed potatoes and gravy on Thanksgiving. And don't even get me started on all the yummy Christmas cookies! Nom nom.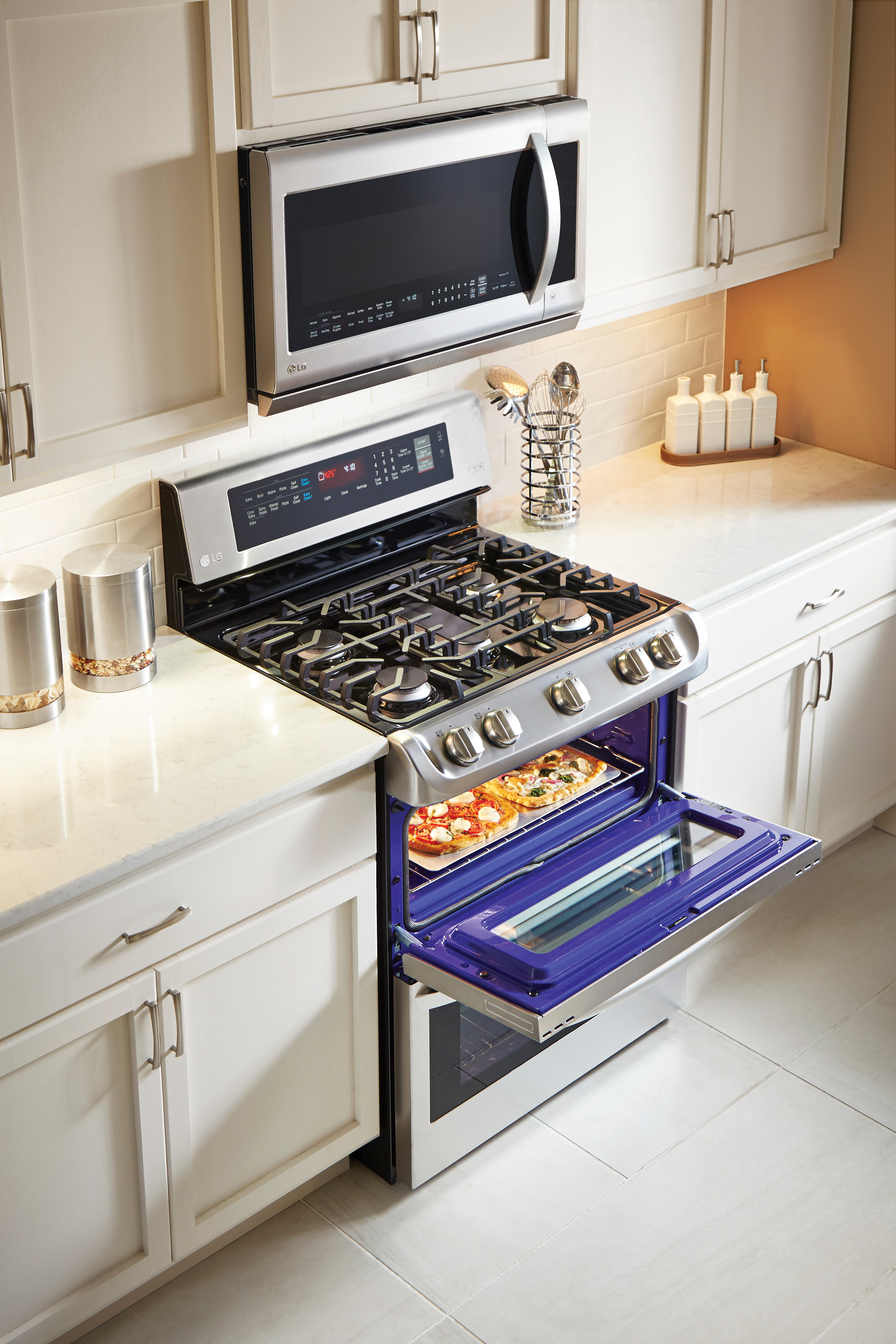 I'll be doing a lot of cooking and baking over the holidays, which means my oven will be getting a lot of use. It gets the job done, but it sure would be nice to have an oven that has more space, like the LG ProBake Double Oven. I can't get over how gorgeous it is!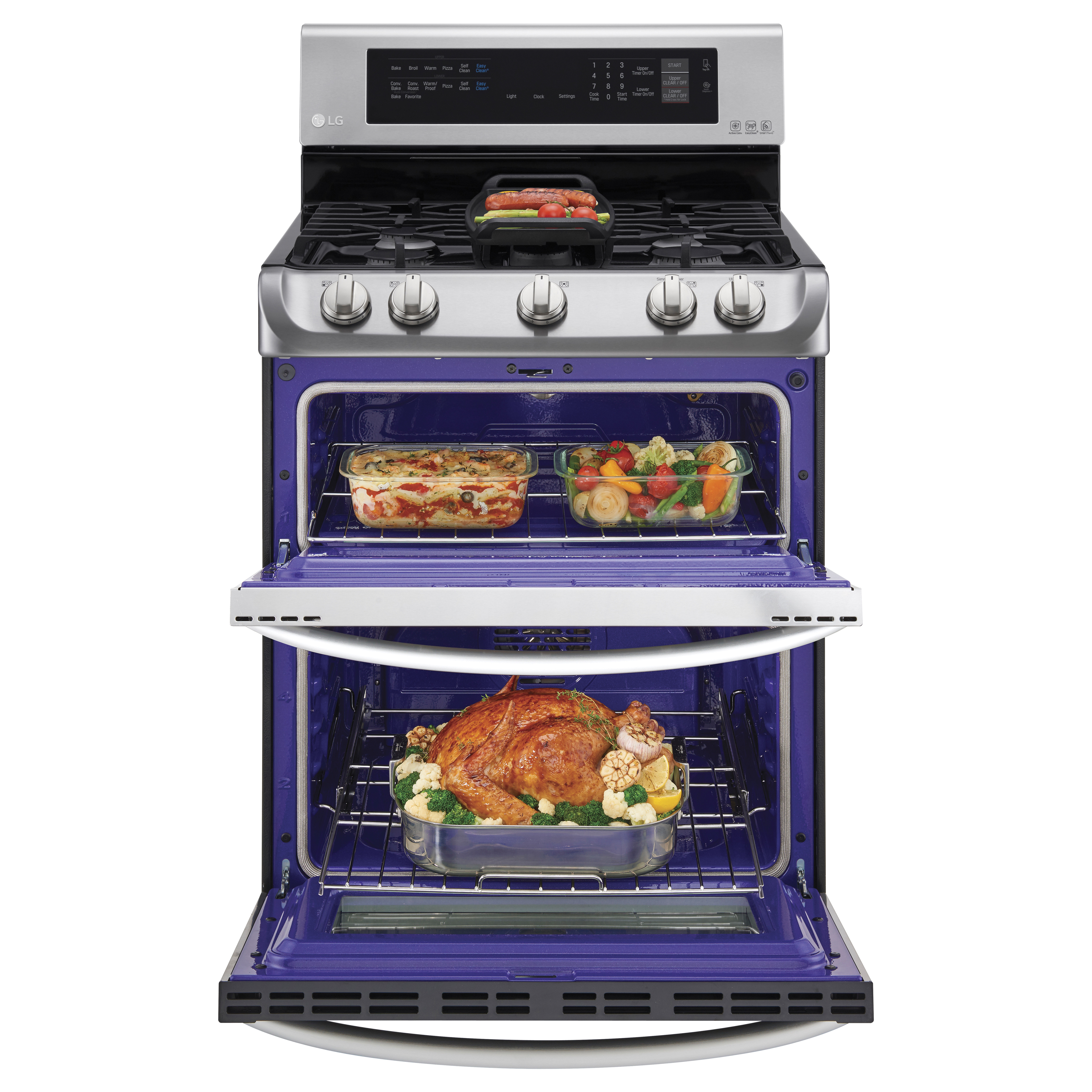 Besides its good looks, the LG ProBake has some impressive features. Check them out:
ProBake Convection™
With ProBake Convection™, you'll enjoy professional style cooking at home. Inspired by pro-style ranges, the heating element is on the back wall of the oven, rather than the bottom, to provide optimal heat distribution. Enjoy consistent browning on top and bottom — perfect holiday cookies!
EasyClean®
With LG's EasyClean®, you'll get a sparkling clean oven in just three easy steps that take less than 10 minutes to complete. The best part is it comes clean without using strong chemical fumes or high heat!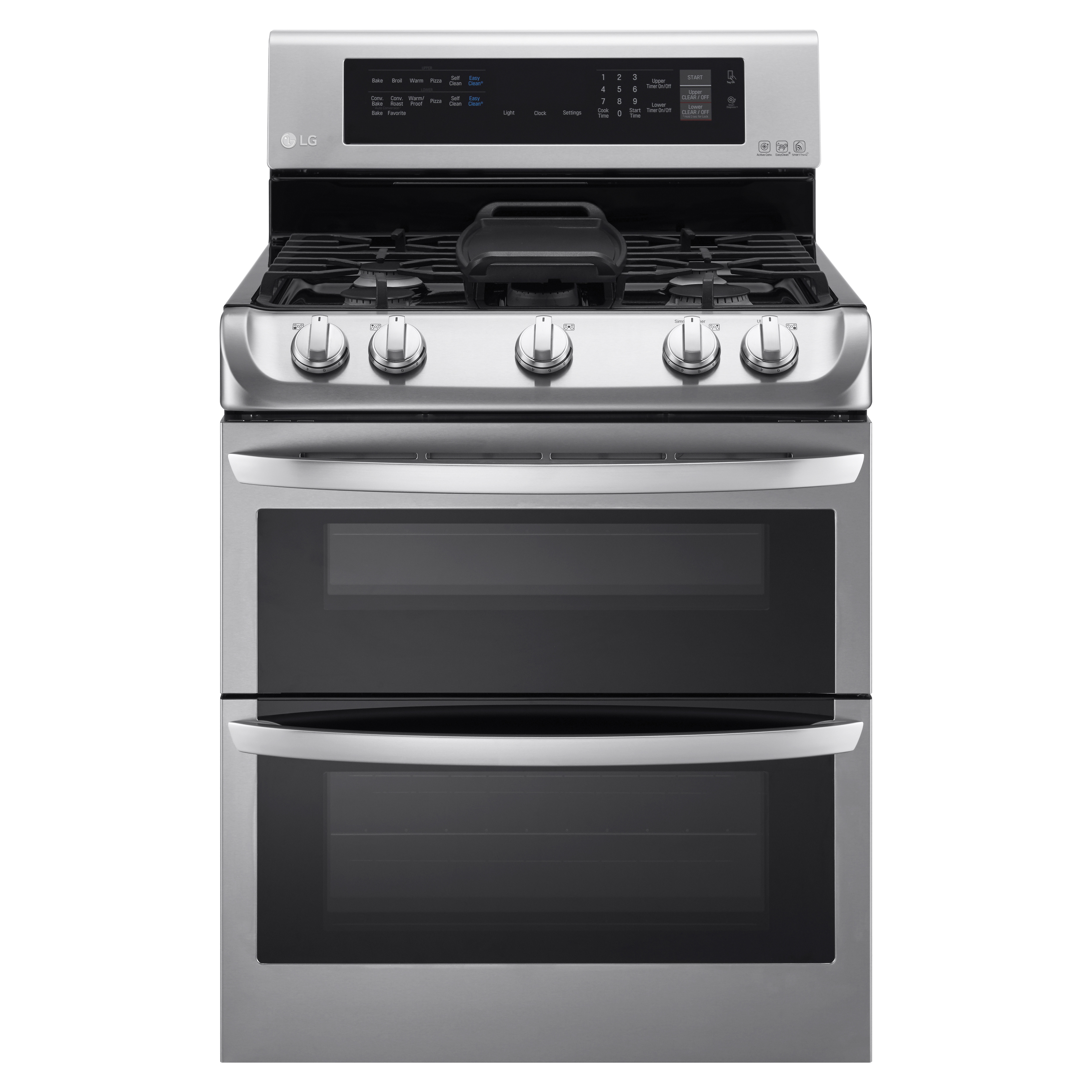 An oven that looks beautiful, has optimal heat distribution AND only takes 10 minutes to clean? Yes, please! In comparison to my builder-grade oven, the LG ProBake is a dream! I would love to have one for all of my holiday baking. I've had my eye on one at Best Buy and I might just have to snag one before the holiday baking season begins!
LG ProBake Double Oven Deals at Best Buy
Kitchen Bundle Rebate – Through 10/29, receive a Visa Gift Card valued up to $400 with the purchase of a 4 piece Kitchen Package.
Receive 5x Reward Points – Use your Best Buy account on any ProBake Range purchase from 9/28 – 10/29 and receive 5x reward points. This can also be stacked with the kitchen bundle rebate mentioned above.
Click here to learn more about the LG ProBake Double Oven at Best Buy!
I was compensated in the form of a Best Buy Gift Card for sharing about the LG ProBake Double Oven. All opinions are my own.