Don't get me wrong, I will take a good glass of red wine any time of year, but there is just something about summer that makes me want more of a cold, refreshing drink to sip on. Apparently, my mother-in-law and I think alike. Last summer, she introduced me to her homemade version of a "wine cooler," aka wine spritzer, which is just a fancy name for wine mixed with a carbonated drink. I've been enjoying them all summer long and decided I should share how great they are!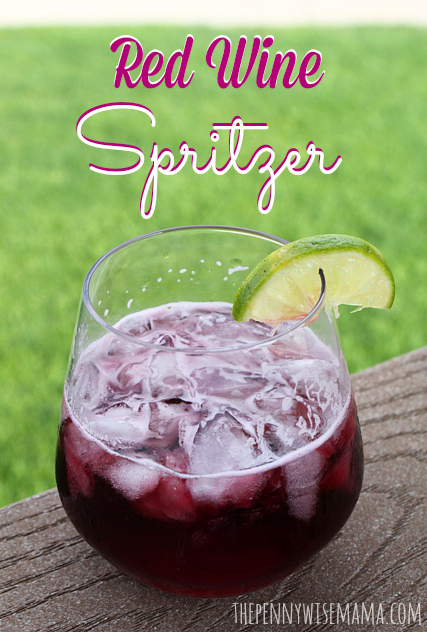 If you've never had a wine spritzer, you are in for a real treat. The bubbly soda and wine combine to create a refreshing drink that is perfect on a hot day. The best part is you can easily make one at home and customize it to your liking.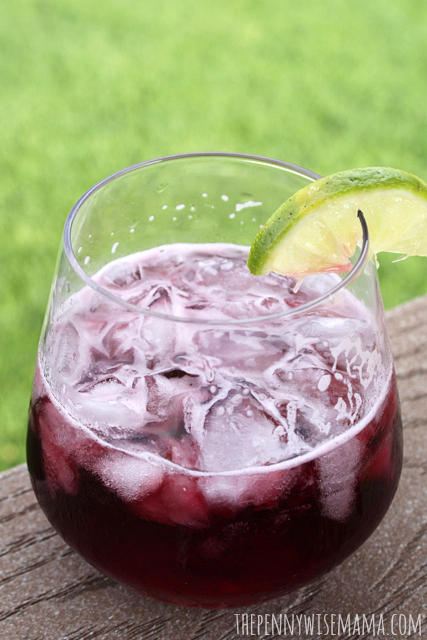 To make your own wine spritzer all you'll need is wine, lemon-lime soda, a lime wedge and some ice. Simply pour a 1:1 ratio of wine and soda over ice, squeeze a lime wedge over the top and mix. You can add more wine or soda, depending on your taste preference. I like to make mine with just a little more soda than wine — I'm all about having more bubbles!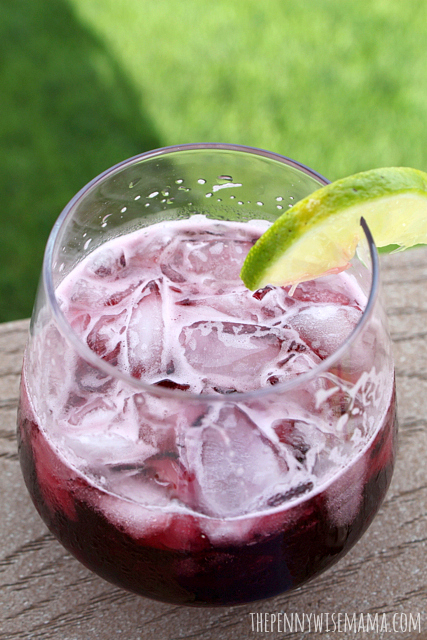 I like mine best with Sprite or Sierra Mist, but you could also try club soda or seltzer water. Although not sweet like lemon-lime soda, these are lighter options if you are watching calories or sugar intake. As far as wine options, I have tried several different red wine varieties and like Cabernet Sauvignon the best. If you don't like red wine, try it with white!
If you're planning a party or get together with family or friends, this is a great drink to offer. It's super easy to make and it's especially nice to have on hot summer nights, or even in the fall when the weather gets a little cooler. It's delicious and refreshing — definitely a must-try!

Want to save this recipe to Pinterest? It's easy! Simply hover over the photo you want to pin and then click the "Pin it" button in the top left corner to save it to one of your boards.