This post is brought to you by PromotionalCodes.com. I received a gift card to thank me for my post. All opinions are my own.
Father's Day is going to be here before we know it. Do you have a special gift picked out for the dad in your life? I honestly just started shopping for my dad and husband. We have been really busy, so I decided to make it easy and shop online from the comfort of my own home. To make sure that I am getting the best deals possible, I am using PromotionalCodes.com to find all the latest promo codes to use on my purchases. It's so easy to do and it's always nice to save a little money!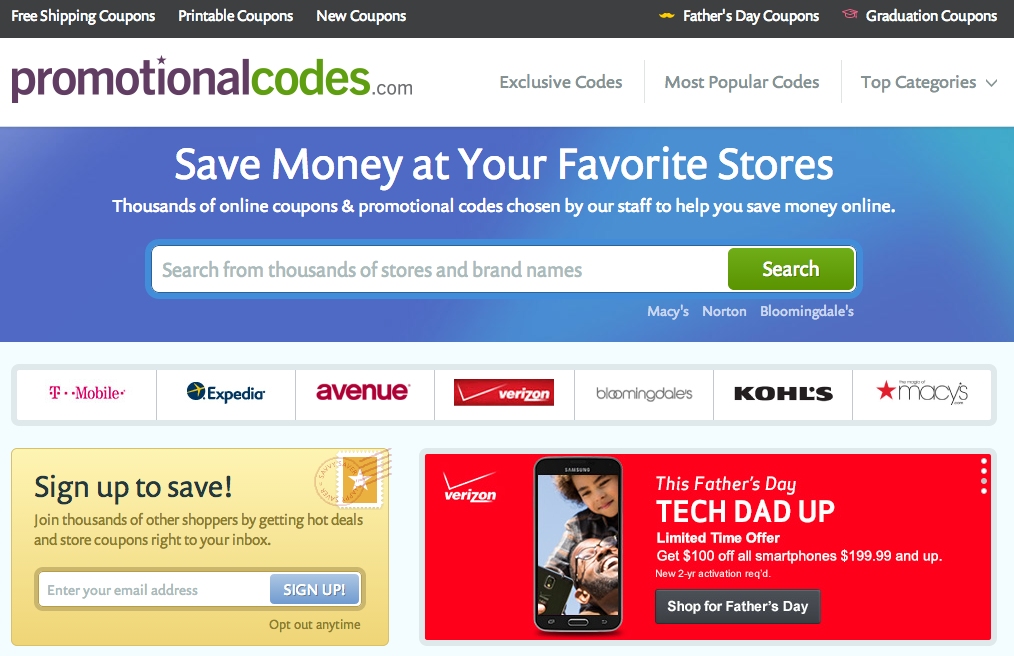 If you have never heard of PromotionalCodes.com, it's a great place to find coupons and promo codes to save at all of your favorite stores. The site has hundreds of thousands of coupons from over 20,000 name brand retailers. The staff at PromotionalCodes.com is working around the clock to update the site with the freshest coupons from all the retailers you love like Kohl's, Best Buy, Sears and Target. I used the site over the holidays for all of my shopping and was able to score some great deals. It's been my go-to site ever since!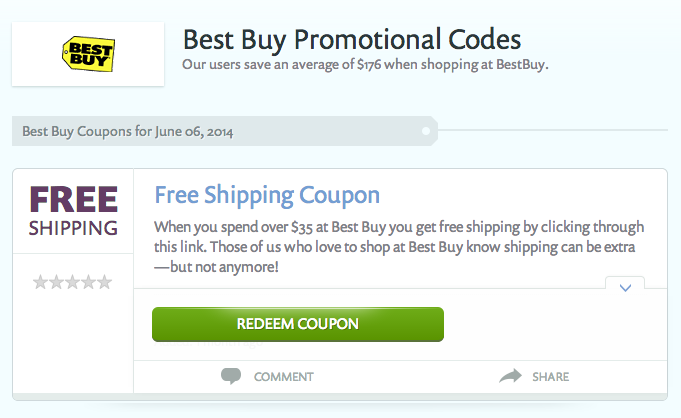 I just did a little shopping online and made sure to use PromotionalCodes.com to search for promo codes. It's super easy! All you have to do is type in the store you are looking for in the search bar. If there are coupons available, they will be displayed. For example, I searched for "Best Buy" and it brought up this Free Shipping coupon. I was able to use a Best Buy e-gift certificate I had on hand to buy my dad a gift and get free shipping. It was so simple and it saved me time and a trip to the store, so I consider that a win!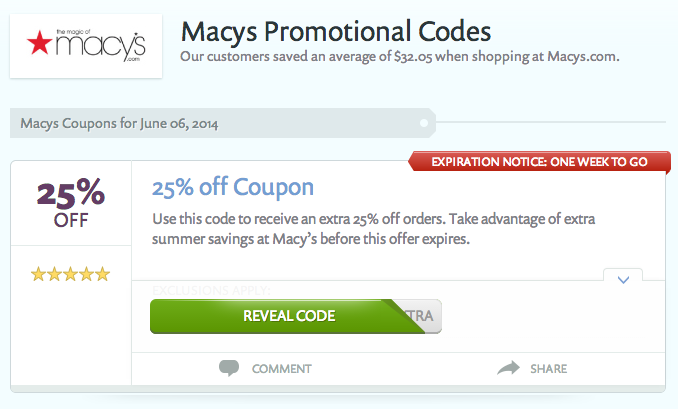 I also used PromotionalCodes.com to find a 25% off code for Macy's. My husband is need of some new cologne, so it was awesome to order some at a discount and not have to drive 15 miles to my local store!
If you plan on shopping online for Father's Day gifts, I encourage you to take a few minutes to search for promo codes on PromotionalCodes.com before placing your order. You could save 10%, 20% or even 60% or more off purchases and cash in on free shipping coupons as well.
You can also find deals on the go with the free PromotionalCodes.com App for iPhone or Android.
Will you be shopping for Father's Day gifts online? If so, what are you planning on buying?