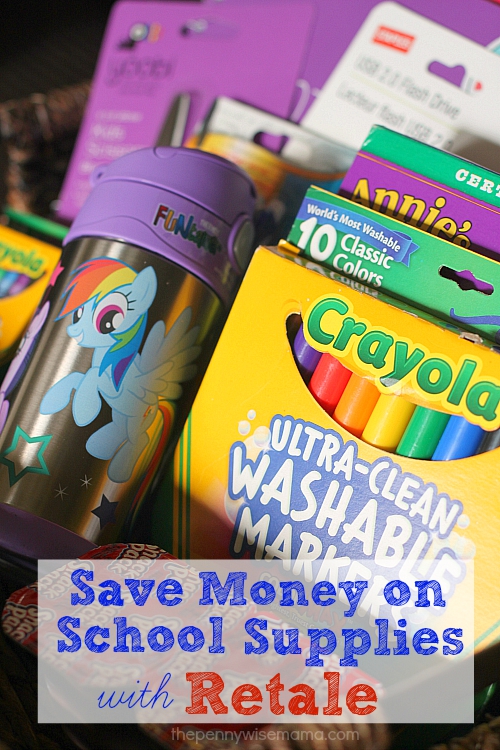 It's officially back-to-school season! While the transition can be fun and exciting, it can also be stressful. It's always hard to adjust to earlier bedtimes, pick-up lines, homework and the added expense that goes along with starting a new school year. Buying school supplies can really add up if you have more than one child in school. This year my twin girls will be starting Kindergarten, so I will officially have three kids in school. We went shopping the other day and I was quickly overwhelmed with the long list of items to buy. Thankfully, I was able to find some great deals simply by using the Retale app!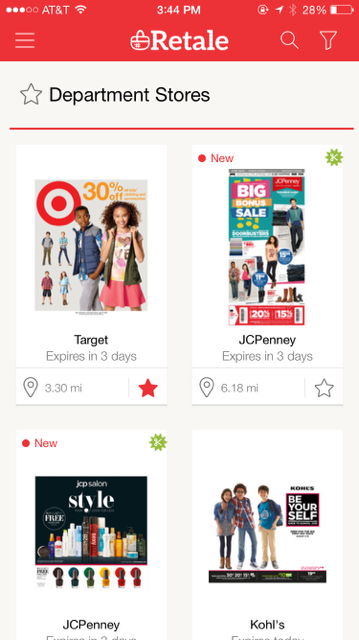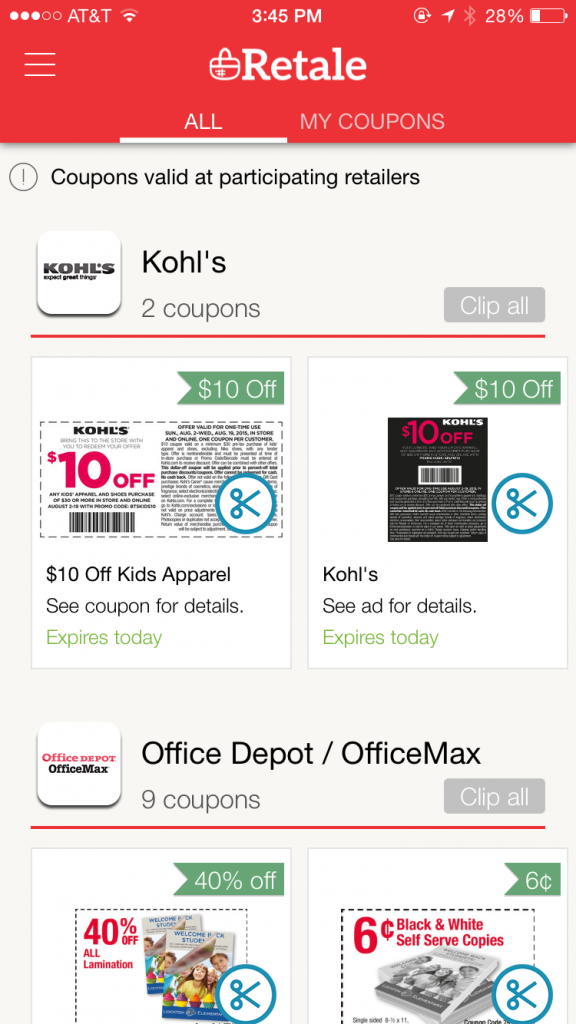 Retale is a
location-based in-store deals app (available on both iOS and Android devices) that helps you save BIG at your favorite major retailers. You can easily discover and clip coupons for all your back to school needs from stores like Target, Walmart, Kohl's, CVS and Staples.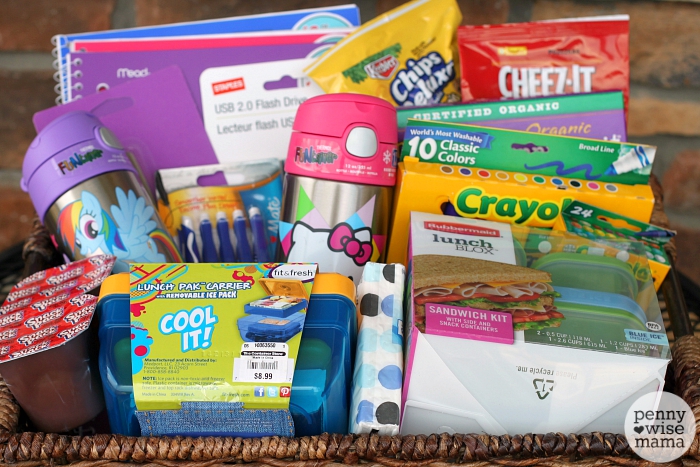 All of these items were purchased from various retailers that are on the Retale App!
With back-to-school shopping underway, Retale is perfect for finding the best deals on school supplies. Simply view weekly ads, search by category or search nearby stores and hours to plan the most budget-friendly, efficient shopping trip while keeping your kids happy. You can also favorite the stores you shop at the most and create shopping lists to help you stay organized. The best part is if you find yourself making a last-minute purchase, you can still search for coupons while you're at the store.
Retale President (and former VP of Sears), Pat Dermody, has some great tips to help make back-to-school shopping a breeze:
5 Back To School Shopping Tips
1. You don't need to get everything done in one day.
Retailers know that back to school isn't what it used to be in terms of a limited, focused time
period in which everyone has to buy everything they need for their first day. Back to school
sales last longer than they used to, so take your time planning your shopping list and
researching deals and promotions.
2. Take your time with wardrobe purchases.
Not only do different schools go back to class at different times, there is a prevailing wisdom
that when it comes to fashion, kids want to wait to see what everyone else is wearing before
they commit to new wardrobe purchases. That's why you see the season start with last-minute
summer clearance and denim stretches all the way into late Fall.
3. Stock up on stationery.
When it comes to spiral notebooks, pencils, crayons, markers, etc., it's wise to stock up. There
are some aggressive prices on these order starters, because they are more likely to be "must
buys." Crayons and printer paper haven't changed in a long, long time so stock up when the
price is right.
4. Prioritize quality when it comes to technology.
Technology is not just about purchasing a calculator or a tablet or a notebook, it also includes
making sure that your home (or your child's workspace) is technology ready. Many schools,
especially in the upper grades, use technology platforms for turning in assignments,
downloading support documents or tracking grades and progress updates. The last thing
anyone needs is for a student to miss a deadline because their computer wasn't working. Invest
in tech products that'll allow your child to shine.
5. Moving? Take advantage of pick-up services.
If your family is relocating or if your kid is going off to a far-away college, arrange to pick up
your order at the store closest to your destination point, rather than packing it in your car.
Many retailers offer this service now and with apps like Retale that can direct you to the closest
store at your destination, it should be easy to set up.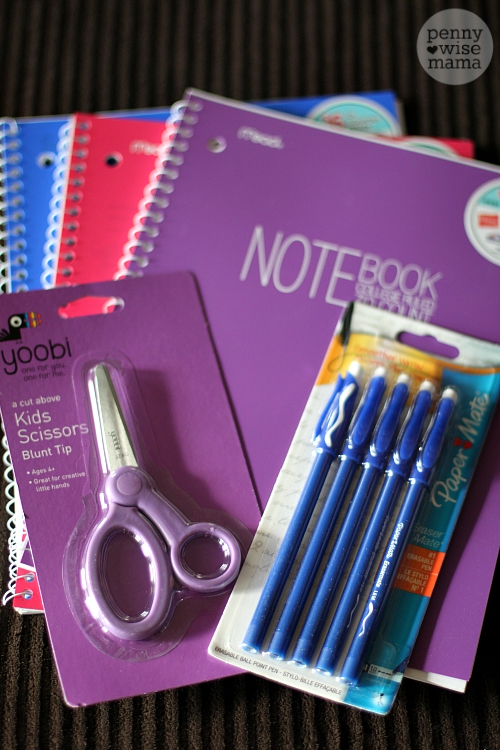 It's easy to feel overwhelmed when it comes to shopping for school supplies. Plan ahead and limit your spending by using the Retale app — you'll not only find the best deals and get the most bang for your buck, you'll feel less stressed when school starts!
Download the Retale app and start saving today!