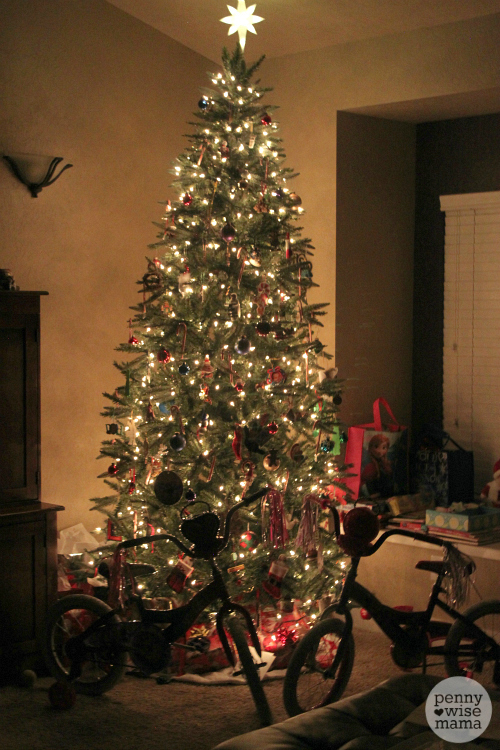 I can't believe the holidays are right around the corner! As much as I don't even want to think about starting my shopping, I know I will appreciate it later. The hard part is just getting started! Now that my kids are getting older, I'm finding it harder to shop for them. I want to make sure I buy them things they actually want, otherwise they just end up getting sold at a garage sale or donated. It's super frustrating, but I can totally relate. After all, I've received countless gifts over the years that I've been less than thrilled about. I'm sure many of you can relate!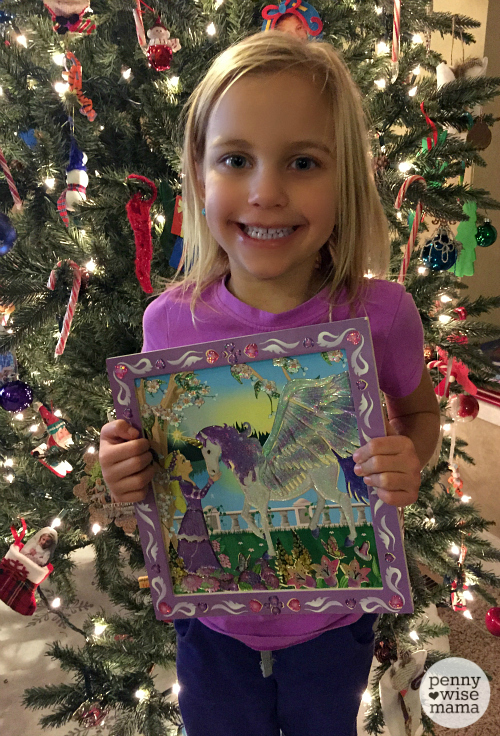 This Melissa & Doug sticker by number gift was a hit last year!
It's hard for me to pinpoint all the gifts I've received over the years that I haven't liked, since I've either re-gifted them (shhh don't tell!) or donated them. My family knows me well, so they actually do a pretty good job of shopping for me. Every so often though they surprise me with items that are just not my style. The worst items would have to be handmade sweaters, ugly scarves and tacky decorations for my home.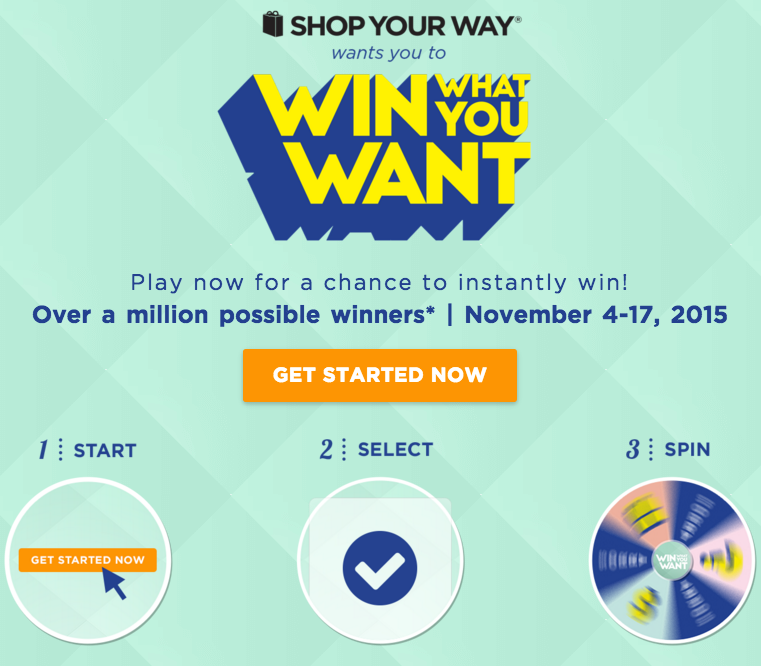 This year I can try to win what I want and so can you with the Shop Your Way Win What You Want Sweepstakes! Shop Your Way is giving away millions of points and thousands of prizes when you play "Want it. Win it. Now!" Simply add items between $50-$150 to your wish list on ShopYourWay.com, enter the Sweep, and instantly find out if you've won. It's that simple!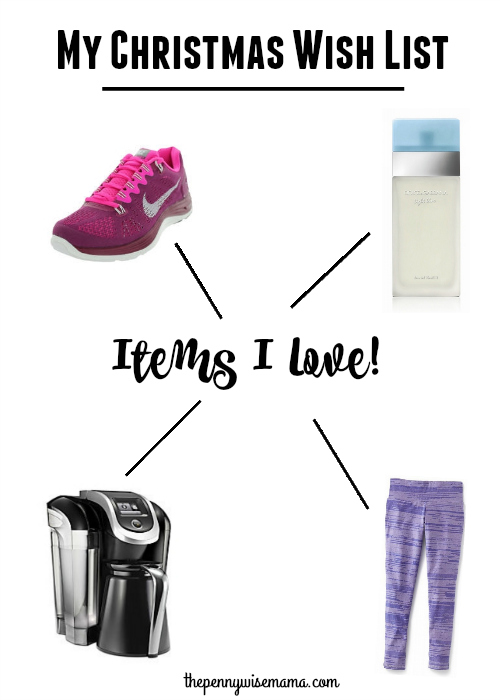 I have had so much fun adding items to my wish list and playing the sweeps. I haven't won an item from my wish list yet, but I have won 7,000 points! The best part is I can use my points towards some of the items on my wish list: a Keurig 2.0 Coffee Brewer (I'm obsessed with coffee!), a Ninja Blender, Nike running shoes, perfume, workout attire, makeup, gel nail polish and skinny jeans. I'm really not that picky and would happily take any of these items!
Now it's your turn to play! Get a gift that you won't want to re-gift this year! Enter the Win What You Want sweepstakes by visiting ShopYourWay.com/WinNow between now and 11/17! Participating is FREE. Just join the Shop Your Way community to get started.
What would love to WIN from the Shop Your Way Win What You Want Sweepstakes?
I am a Sears/Kmart Shop Your Way Ambassador. Even though I was compensated for this post, all opinions are my own.