This post is sponsored by General Mills. All thoughts and opinions are my own.
Summer is just beginning but my kids have already dubbed me the coolest mom ever because I'm letting them have the most delicious cereal for breakfast. Thanks to General Mills NEW Drumstick Cereals, my kids are enjoying their favorite summer treat right in their cereal bowls.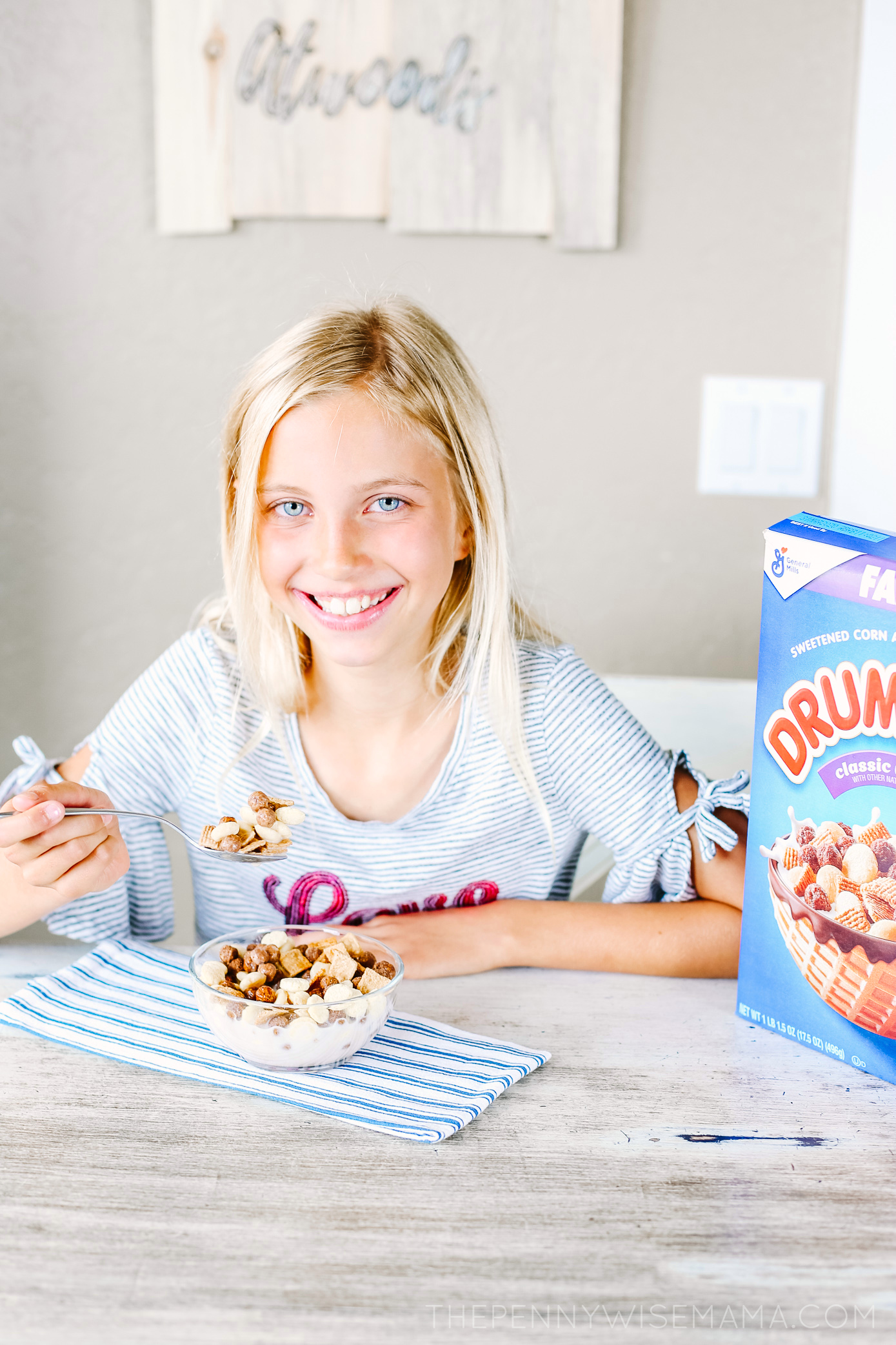 My kids LOVE cereal and eat it any chance they can get. Usually, it's limited to breakfast, but sometimes they enjoy it for lunch or as an afternoon snack as well. They like having a variety of flavors to choose from, so they were thrilled when I added the NEW Drumstick Cereals to the mix.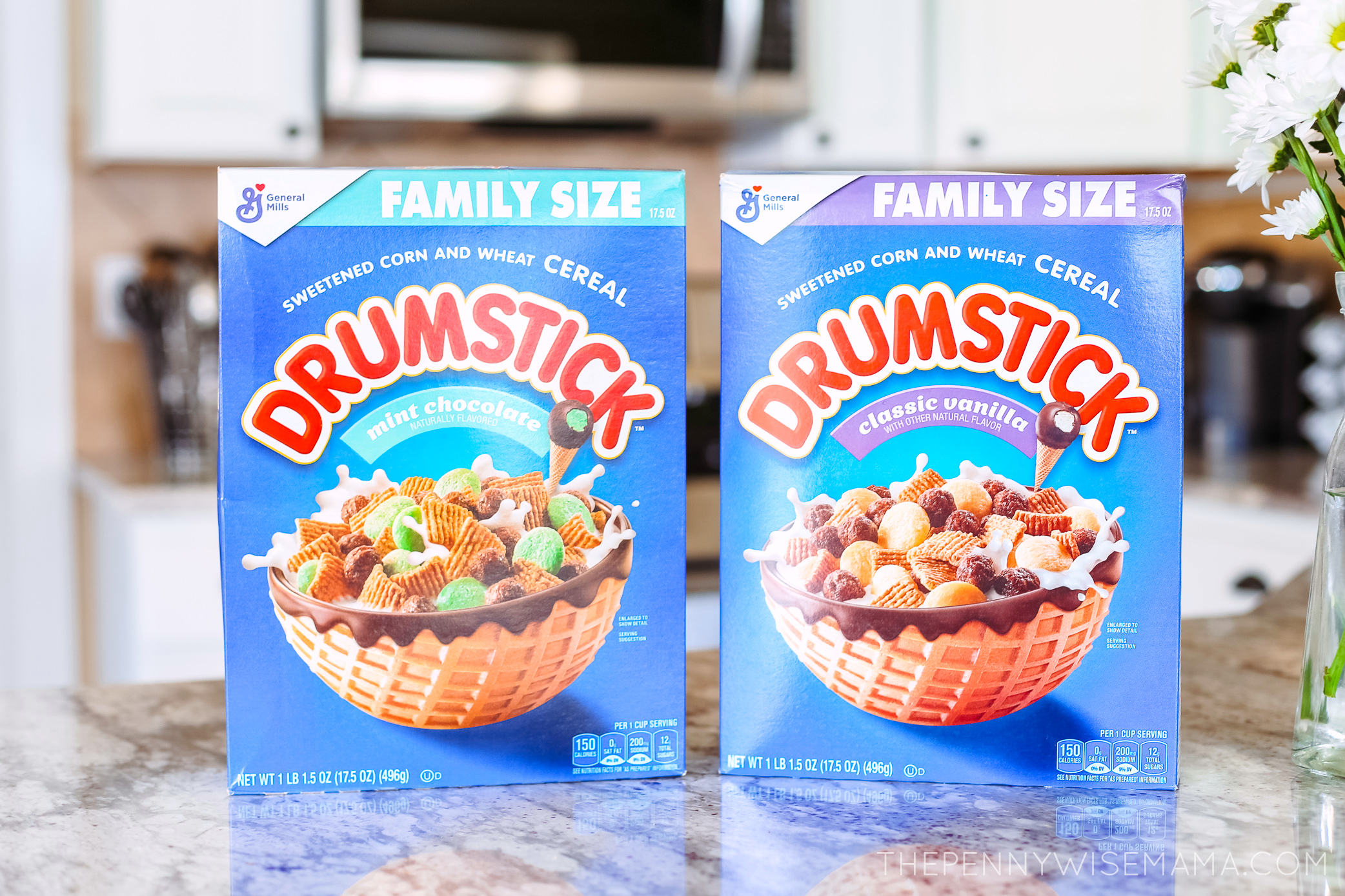 The cereal is available in two flavors — Classic Vanilla or Mint Chocolate Chip. My kids couldn't wait to try them both topped with creamy milk.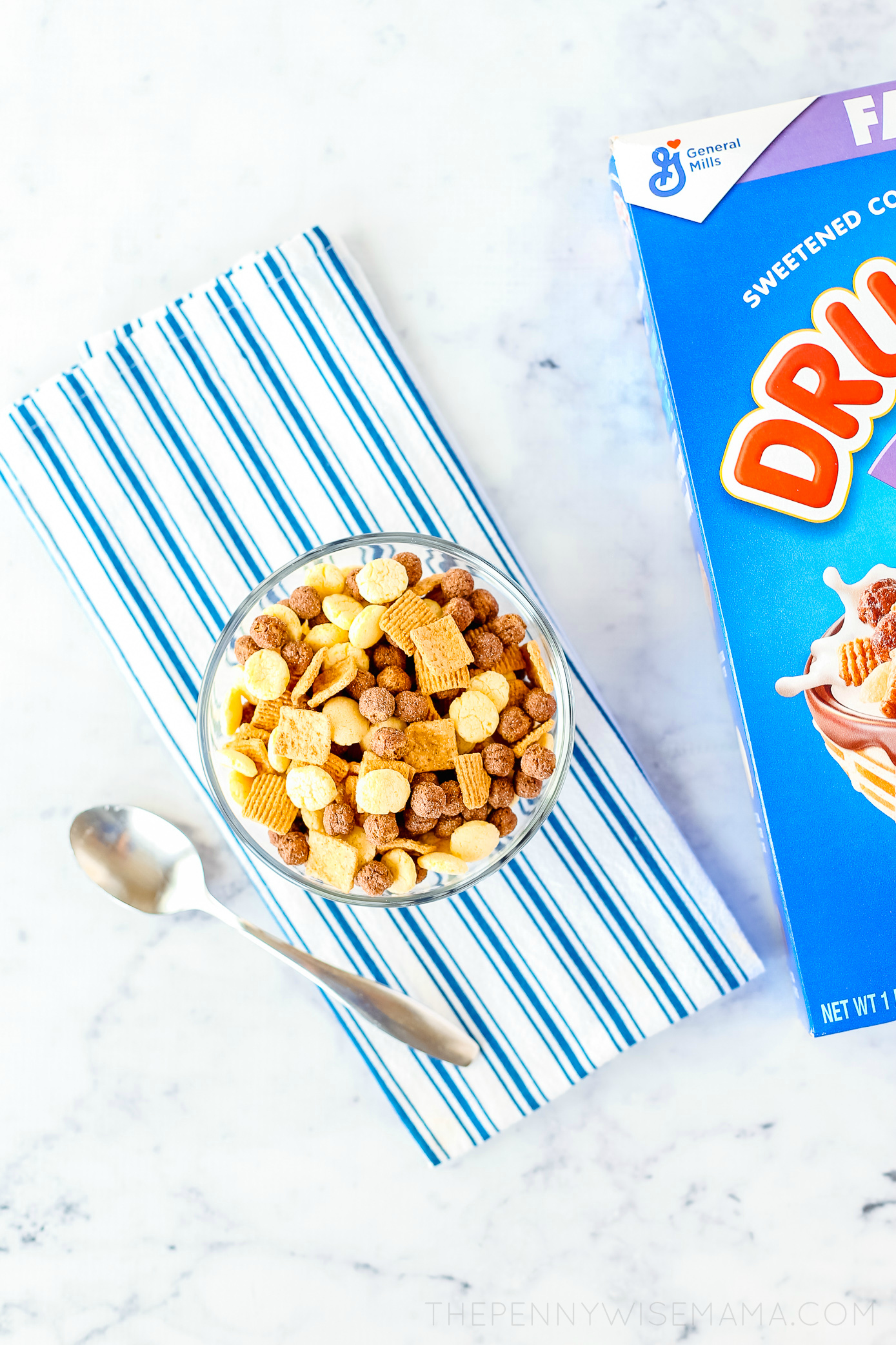 I snuck a few handfuls of the Classic Vanilla for myself (shhh!), and I have to say, it's pretty yummy! I was brought back to my childhood with each bite.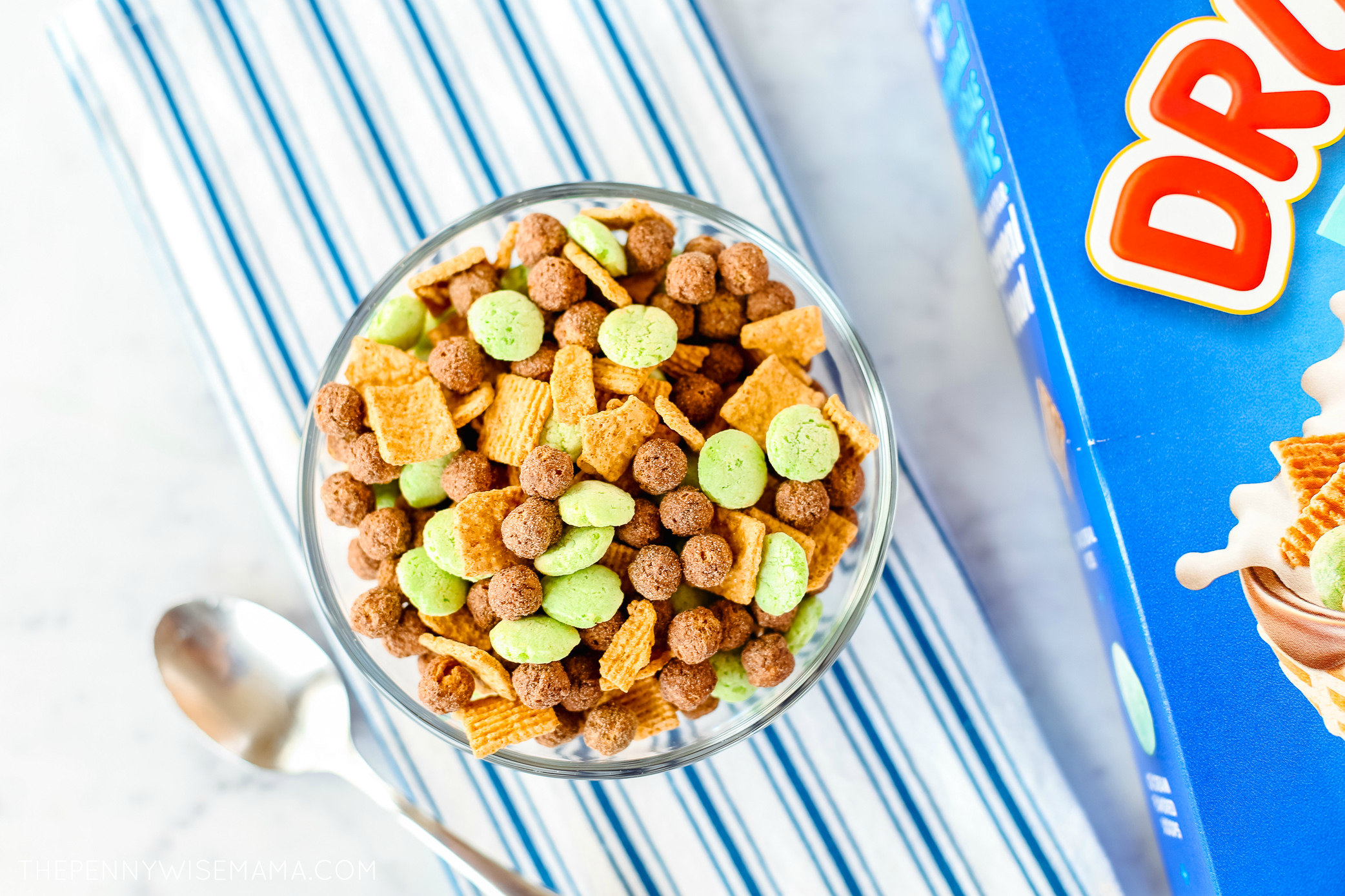 The Mint Chocolate tastes similar to the Classic Vanilla, just with an added mint flavor. My kids love the bright green mint puffs!
I'm already thinking about all the yummy recipes I could make with this cereal, like Drumstick cereal bars. YUM!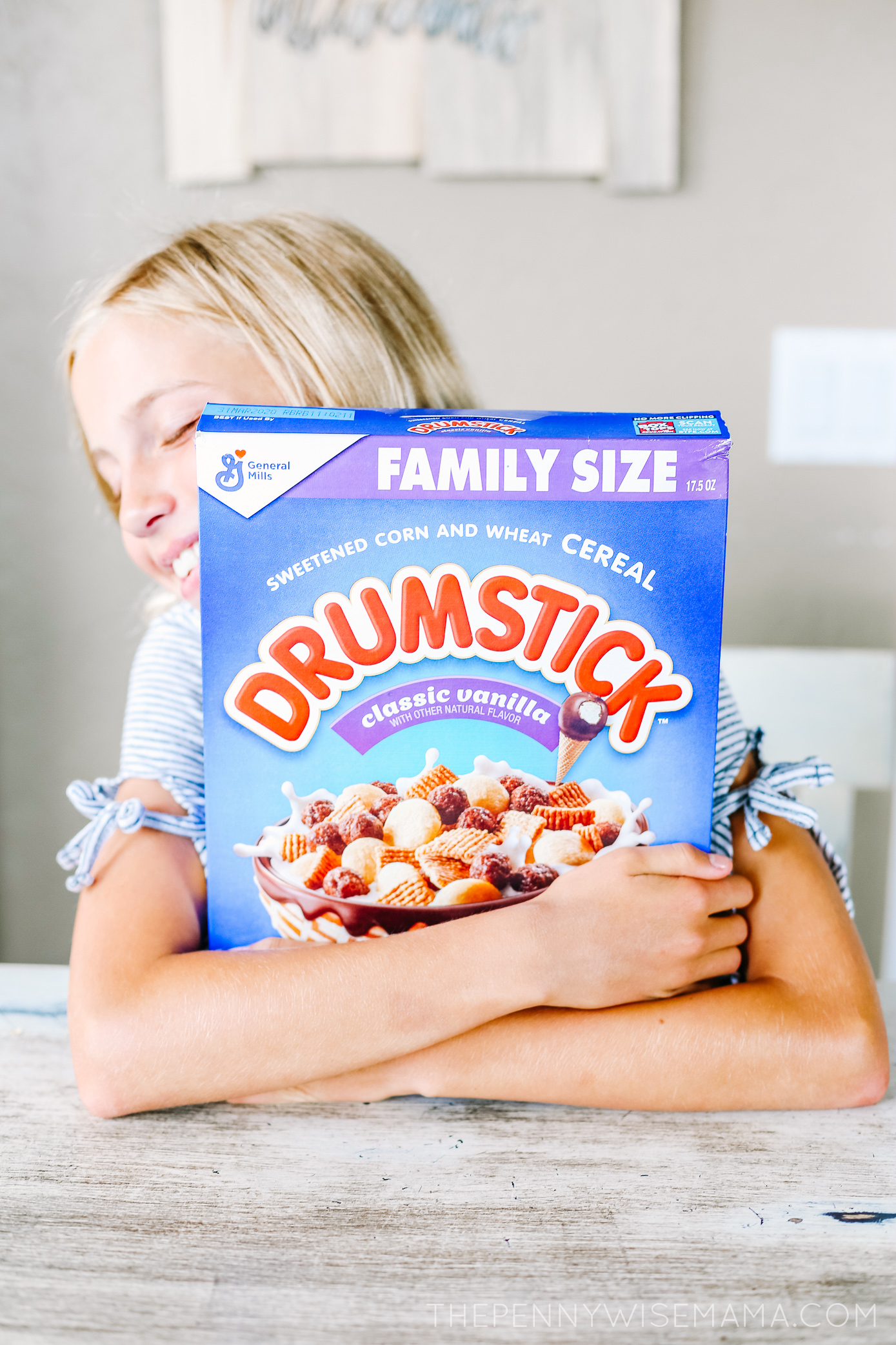 It's the little things that bring happiness and fun to a normal summer day — like enjoying a bowl of NEW Drumstick Cereals for breakfast. I think it's safe to say that it has made its home in our summer cereal rotation!
Want to try NEW Drumstick Cereals for yourself? I found both flavors in convenient Family Size-boxes in the cereal aisle at my local Walmart. Keep in mind that it just hit shelves this summer, so be patient if your store doesn't have it yet. You can also order it online at Walmart.com to save time.
Which Drumstick Cereal are you most excited to try?