Cold and flu season is here and it's proving to be a bad one. The flu has hit many families, including my own, especially hard this year. Somehow we were able to avoid it the past few years, but this year we weren't able to escape it. One after another we have gotten sick. It has been an awful few weeks!
It all started about three weeks ago when my son came home from school sick. He had all the telltale symptoms of the flu — fever, body aches, chills, sore throat, cough, headache, and fatigue. A quick swab at the doctor's office confirmed it was Influenza B.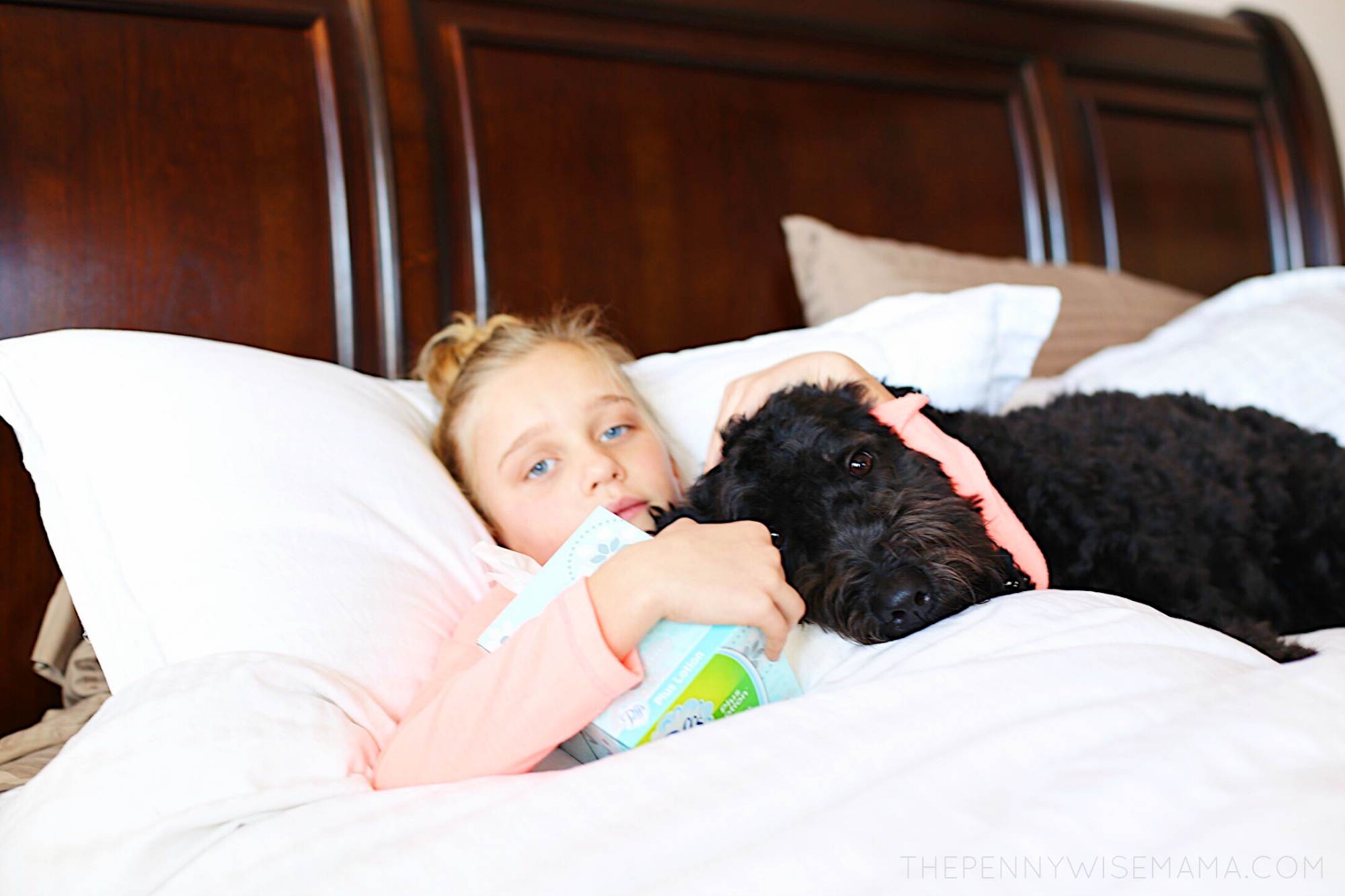 We knew it would only be a matter of time before we all got sick. It's next to impossible to avoid it when you live in the same house. And you know how it goes with kids…they never get sick at the same time. So, in good fashion, my kids got sick one after another. And then I got sick. It took each of my kids about 10-12 days to feel good enough to go back to school, so I'm trying not to be too hard on myself for not wanting to work or do anything for that matter. I'm just praying that my hubby doesn't get it next…we all know that the "man flu" is even worse!
How to Feel Better When You Have the Flu
Did you know that two-thirds of people get sick at least once during peak cold and flu season*? I don't think we've ever gotten the flu this bad before, so I wanted to share some tips that have helped us feel better:
1. Drink Plenty of Fluids – Water, hot tea, and electrolyte solution are all great for staying hydrated.
2. Get Lots of Rest – Stay home and take it easy. Don't feel bad if you stay in bed all day!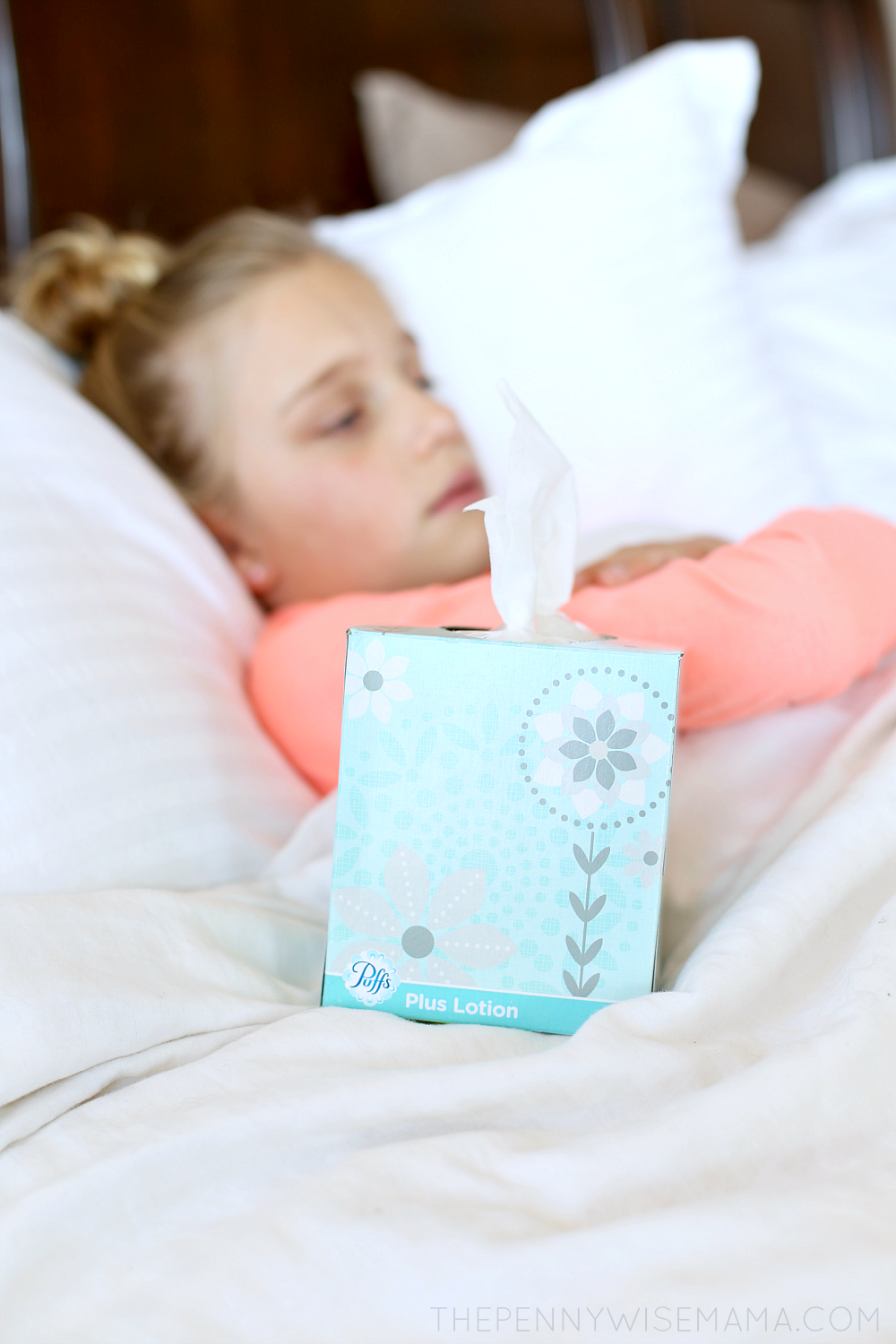 3. Be Gentle on Your Nose – Puffs Plus Lotion facial tissues lock in moisture better, to help soothe irritated skin commonly caused from rough or thin tissues. They are the best for red, irritated noses.
4. Stick to the "BRAT" Diet – When you have the flu, you usually don't have much of an appetite and your stomach tends to be more sensitive. Eat foods that will be gentle on your stomach such as bananas, rice, applesauce, and toast. Saltine crackers and chicken noodle soup are also a good option.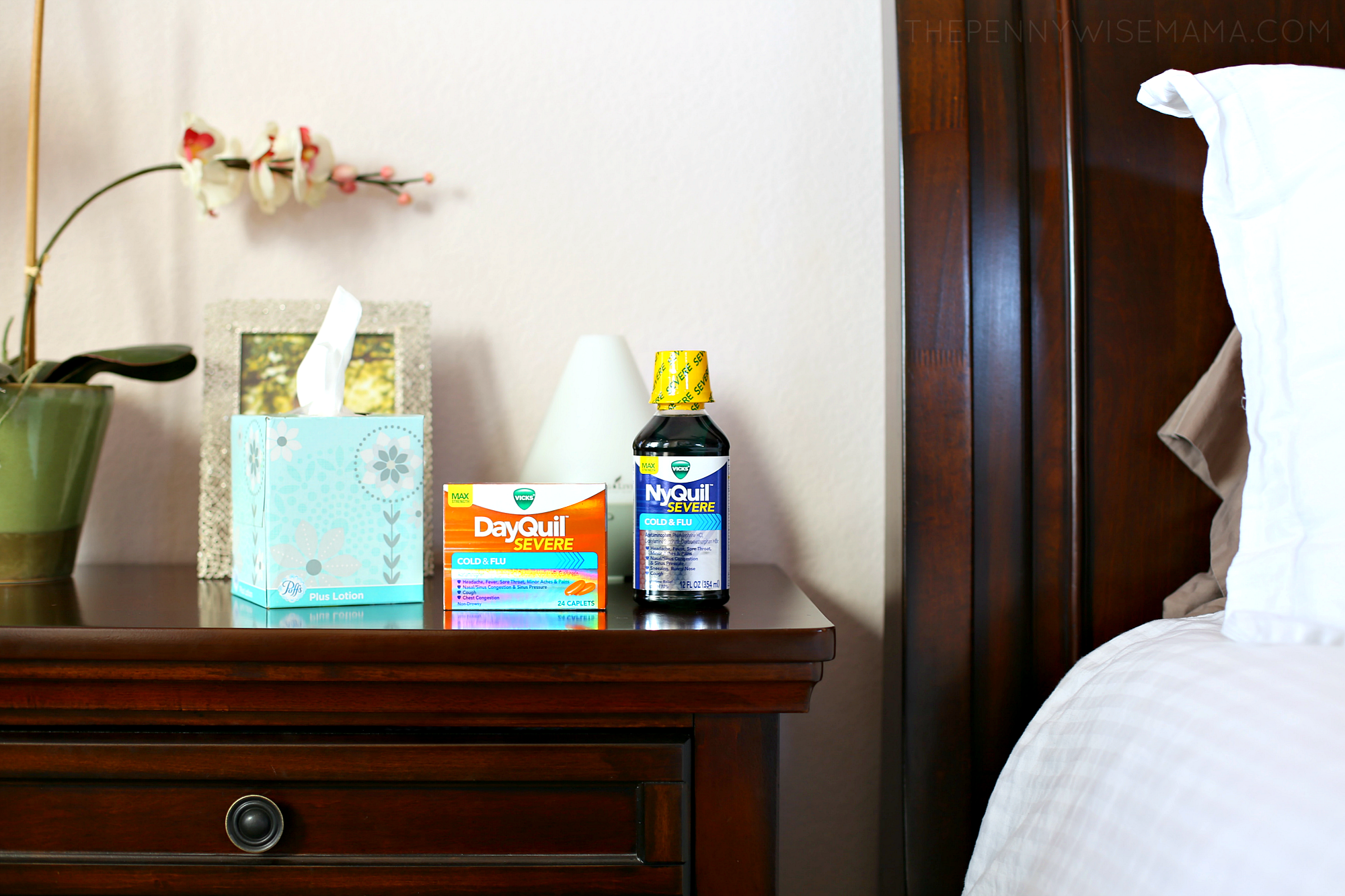 5. Ease Symptoms with Medicine – DayQuil Severe and NyQuil Severe can provide relief by easing your symptoms to help you get through the day and night.
6. Run a Humidifier – The moistened air released by the humidifier will help relieve congestion and coughing, especially when you sleep.
7. Apply Essential Oils – Peppermint is incredibly soothing when applied to your face, neck, and throat and it can also help lower a fever.
Make a Flu "Get Well" Package
Do you have a family member or friend who is sick with the flu? Make them a "Get Well" package to help them feel better! Must have items include: Puffs Plus Lotion facial tissues, DayQuil Severe, NyQuil Severe, electrolyte solution, and packets of tea.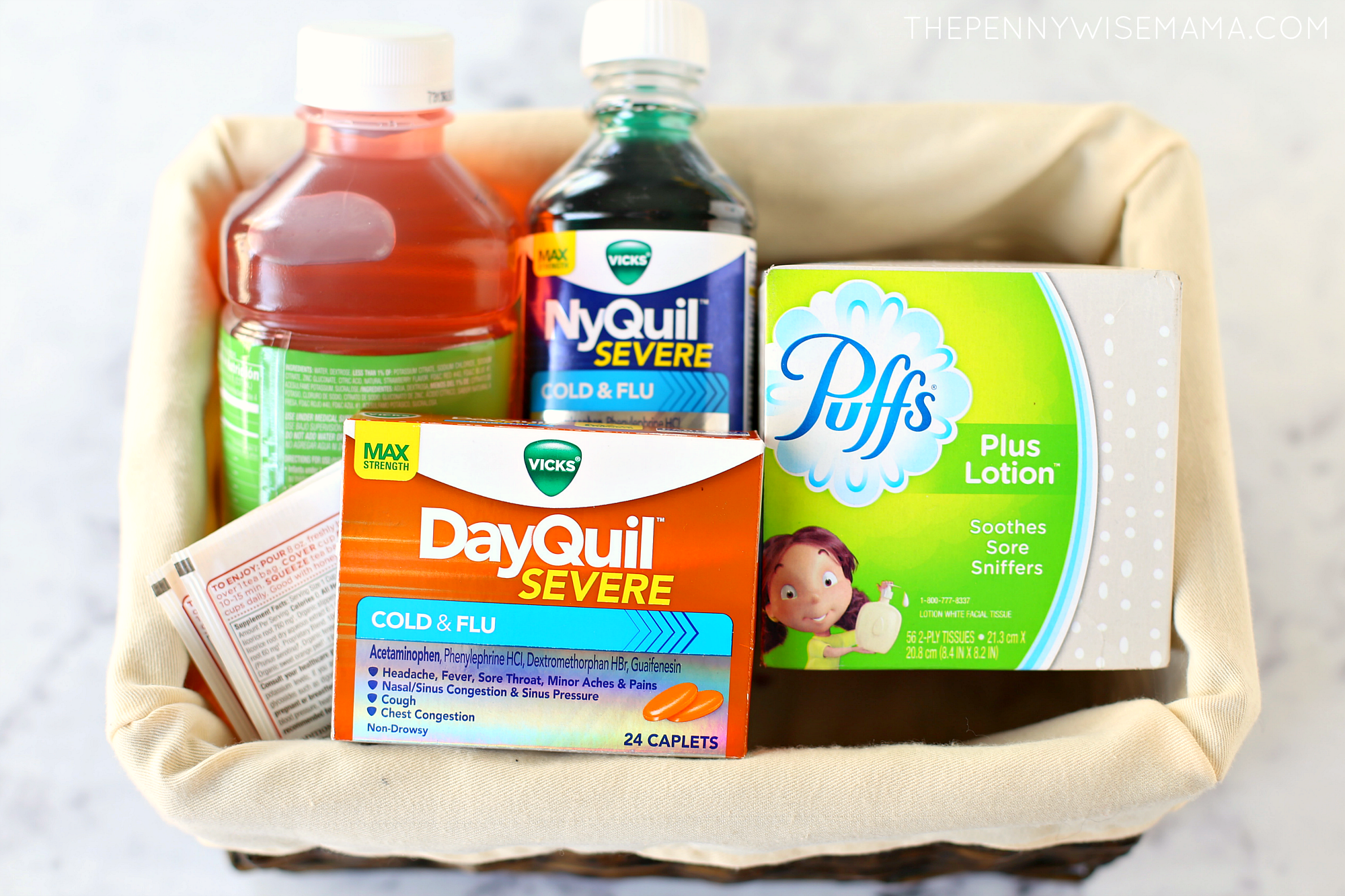 You can get totally creative here and add anything else you think your loved one would appreciate while being sick. Homemade soup, healthy snacks, a deck of cards, lip balm, and bubble bath are some of my ideas!
What makes you feel better when you have the flu? Share your tips in the comments below!
I partnered with P&G to bring you this post. All opinions are my own.
*The Cold and Flu survey was conducted by Clarus Research Group, and surveyed a total of 1000 general consumers. The survey was implemented between the dates of December 15, 2017 and December 18th, 2017.