Have you filed your taxes yet? I just finished ours this past weekend. For years I have done them myself to save money. This is the first year that my husband has been self-employed (I have been for a few years), so the process was much more time-consuming than years past. About halfway through I questioned whether or not doing them myself was a good idea, but once I had completed them it felt great knowing that I saved $400 doing them myself!
If you haven't started filing your tax returns yet, now is the time to start, seeing as the one month deadline of April 15 is quickly approaching. One simple and cheap way to get started is filing online using tax preparation software like TurboTax, H&R Block At Home, or my favorite, TaxAct. The great thing is if you use your credit card, you can save money by using the software, making the process far less stressful on you and your family.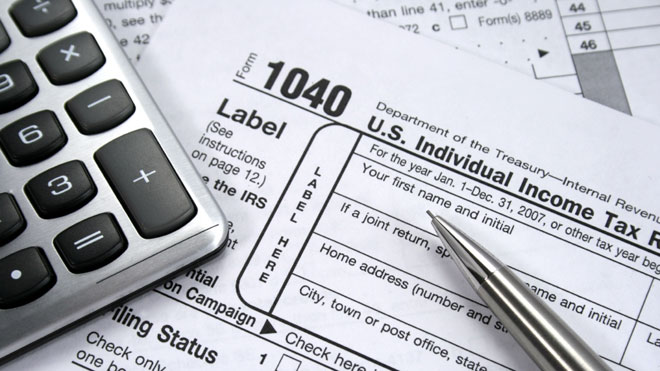 Tips to Help You Save on Taxes
Organization is Key. Be sure you have up-to-date forms from employers, including documentation of all forms of taxable income (dividends, business income, capital gains, selling your home, rental income, etc.). Then, understand the tax deductions you are eligible for, including those that require itemization and those that do not. This can include charitable donations, moving expenses, college tuition and more. Some tax credits include earned income credit, child tax credit, retirement savings credit, and others.

Visit the IRS website for helpful resources before filing.
File Your Own Taxes. Websites such as TaxAct, make it extremely easy to file taxes on your own. They walk you through the entire process and have answers to common questions. This can save you hundreds of dollars. The total for ours was only $17.99 for Federal and State!
Fire Up Your Tax Filing Software

. If you're using TurboTax or another similar site to file taxes digitally, you can save money by purchasing the tools through ShopDiscover.com, Discover's exclusive online shopping portal for cardmembers. Discover cardmembers can earn 20% Cashback Bonus on H&R Block At Home purchases, and 15% Cashback Bonus on TurboTax purchases.

For example, the H&R Block Deluxe tax filing program retails for $29.99. By purchasing with your Discover card through the ShopDiscover portal, you can earn $6 Cashback Bonus, just for shopping online!
Don't Wait. File now before it's too late! Missing the April 15th deadline may cost you. If you find that you owe money, you can always request an extension.
What are your tips to saving on taxes?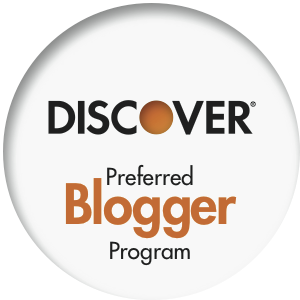 I wrote this post as part of the Discover Preferred Blogger Program. All opinions are my own.