This summer my family is planning a fun road trip adventure. After visiting family in Wisconsin next month, we will be taking the scenic route back to Colorado.
We plan on stopping at some fun places along the way, including Custer State Park and the Black Hills & Badlands of South Dakota.
If you're thinking about taking your family on a road trip this summer, these are two places you'll definitely want to consider!
The last time I visited the Black Hills & Badlands and Custer State Park I was a teenager, so I am really looking forward to going back with my kids.
They love the outdoors and traveling just as much as my husband and I do, so it will be fun to explore and learn more about the area with them. We are excited to see all the wildlife and beautiful scenery that encompasses the park.
Awhile back I shared some top reasons why you need to visit the Black Hills & Badlands, and now I'm back to share some top reasons why you need to visit Custer State Park.
Top Reasons to Visit Custer State Park
If your family loves the outdoors, Custer State Park is a great place to visit. It's home to beautiful scenery, an abundance of wildlife and plenty of outdoor adventures. The nice thing is it is close to Mt. Rushmore, so you could easily visit both places in the same day.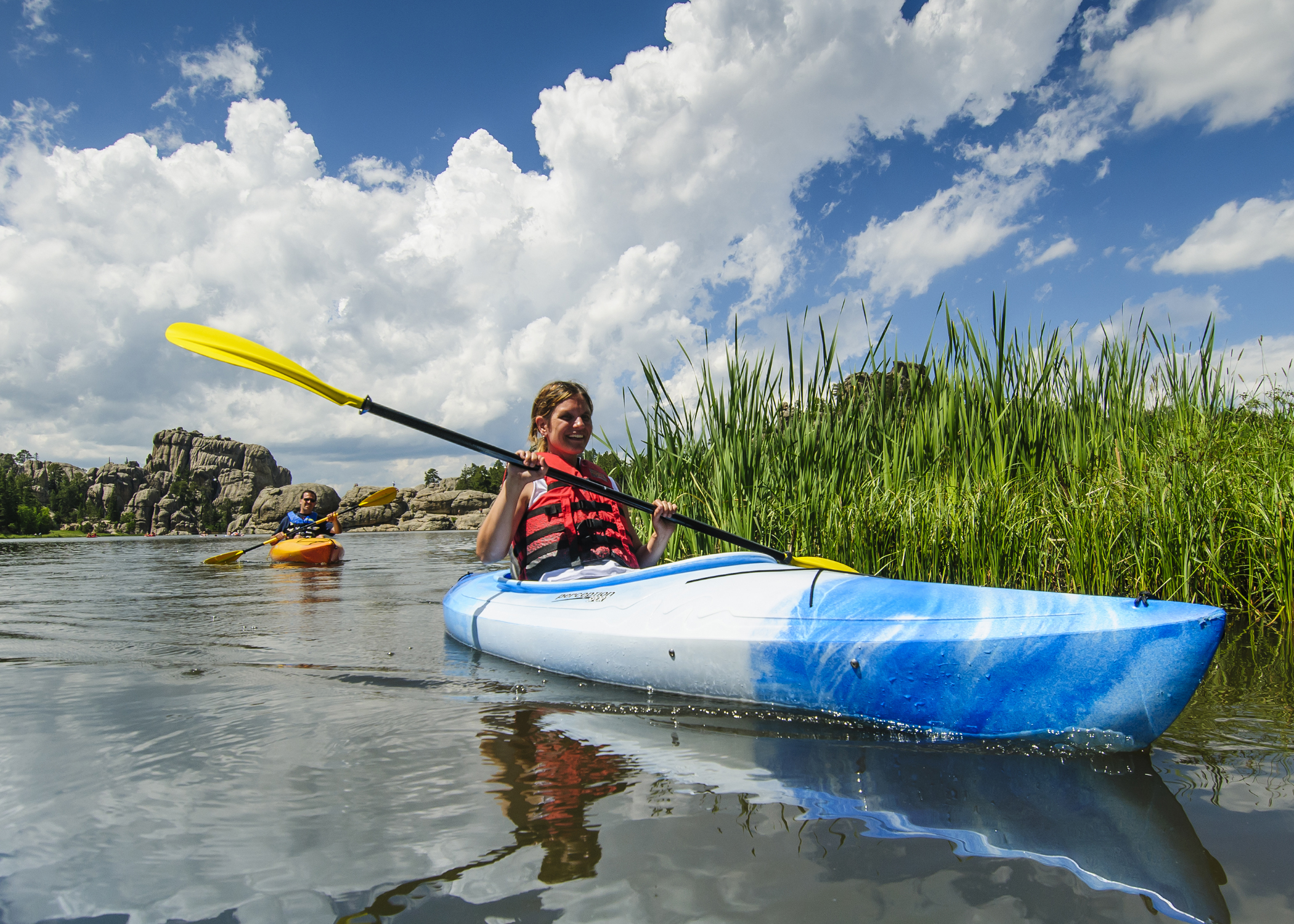 BEAUTIFUL SCENERY
Custer State Park is a state park and wildlife reserve in the southwestern part of South Dakota. It encompasses 71,000 acres within the Black Hills and is famous for its scenic drives, including Needles Highway and the Wildlife Loop.
Named after the high granite "needles" it winds among, Needles Highway is 14 miles long and will take you through pine and spruce forests, meadows, and two tunnels blasted through sheer granite walls — Iron Creek Tunnel and Needles Eye Tunnel.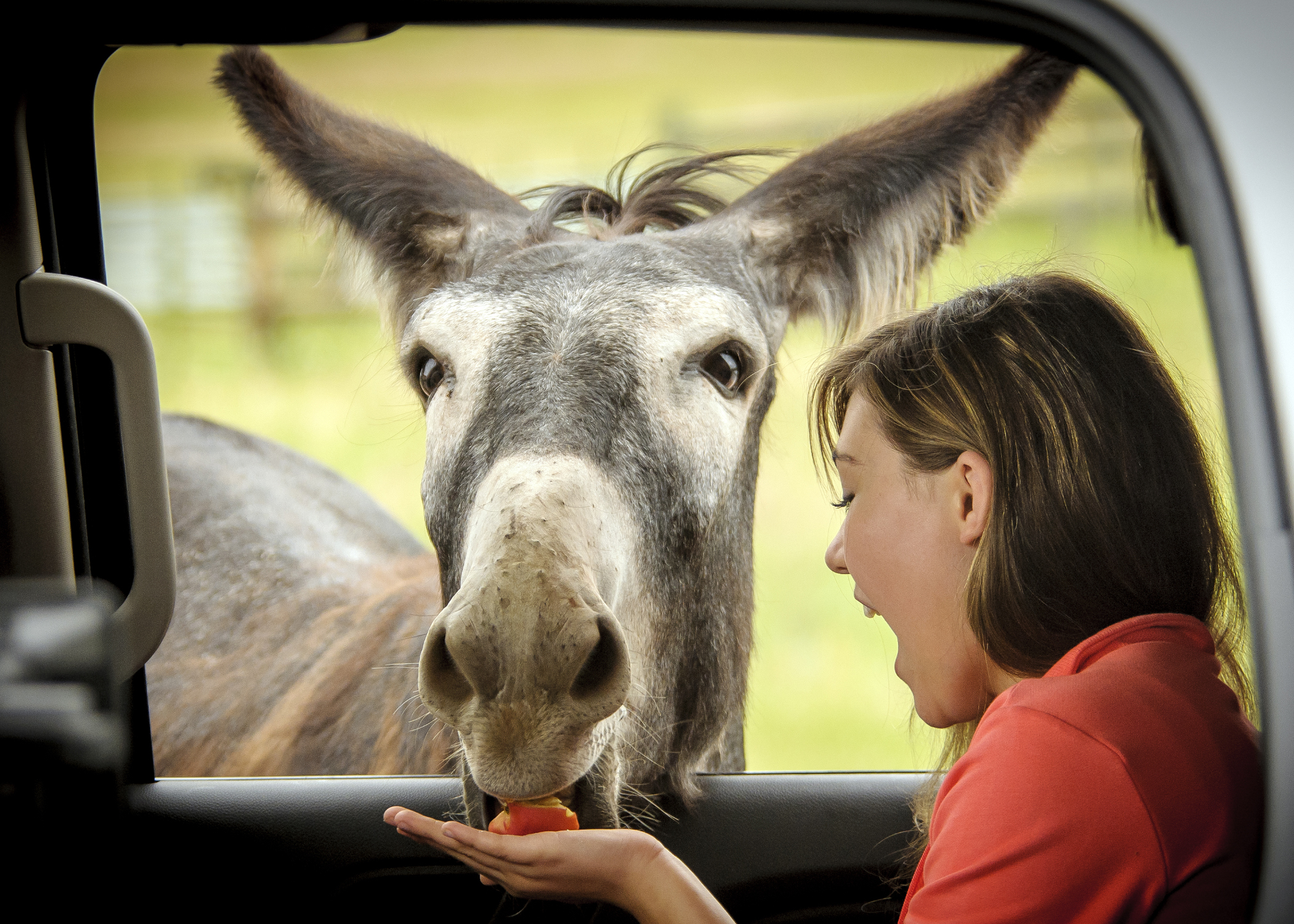 The Wildlife Loop is 18 miles long and will take you through beautiful, rolling hills where you will see free roaming buffalo, deer, elk, prairie dogs and more.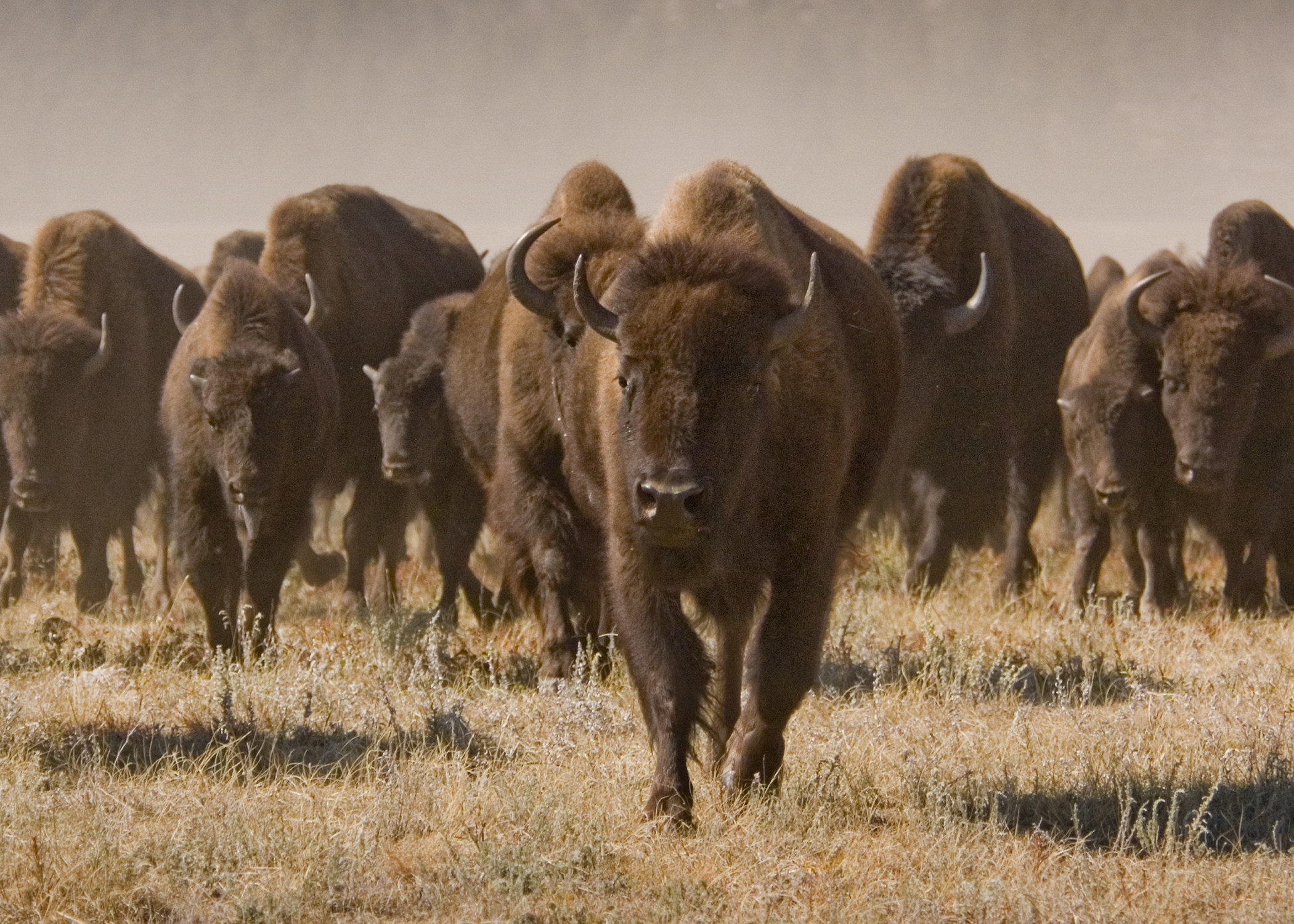 ABUNDANCE OF WILDLIFE
Custer State Park is home to a herd of 1,300 bison that roam freely throughout the park, often stopping traffic along the Wildlife Loop Road. The herd is one of the largest publically-owned herds in the world.
Besides bison, the park is home to wildlife such as pronghorn antelope, mountain goats, bighorn sheep, deer, elk, wild turkeys, and a band of friendly burros.
Keep in mind that the wildlife is wild and you should keep your safe distance.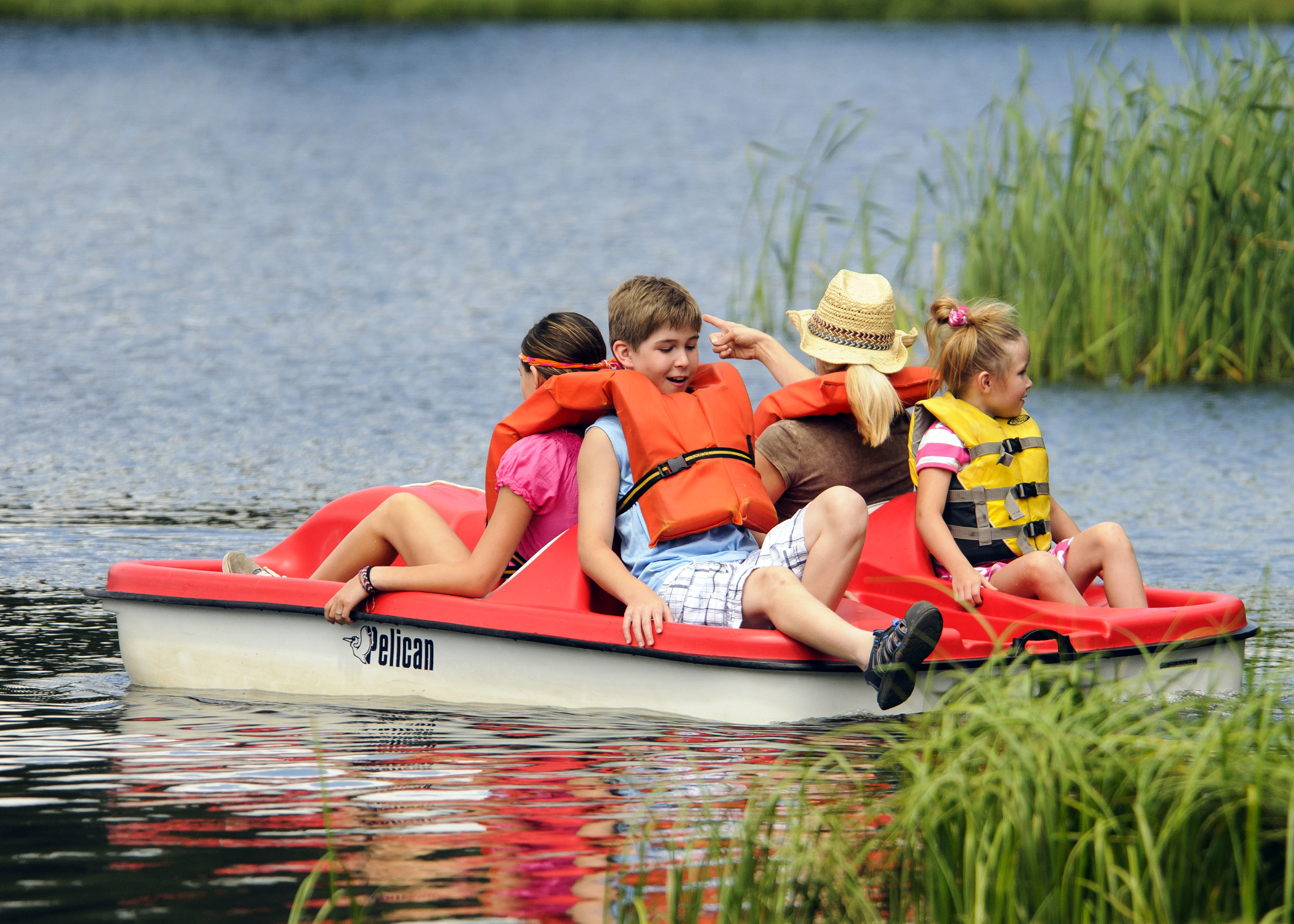 GREAT FISHING
During the summer, trout fishing is one of the most popular recreational activities in Custer State Park.
The park offers four mountainous lakes worth exploring — Center Lake, Legion Lake, Stockade Lake, and Sylvan Lake. As a whole, they comprise about 182 acres of crystal blue water and offer habitat for several species of fish.
BEAUTIFUL CAMPGROUNDS
Within Custer State Park, you'll find plenty of scenic campgrounds. Set up camp along a flowing stream, in the midst of pine forest, or near a mountain lake. Your family will love the view no matter where you decide!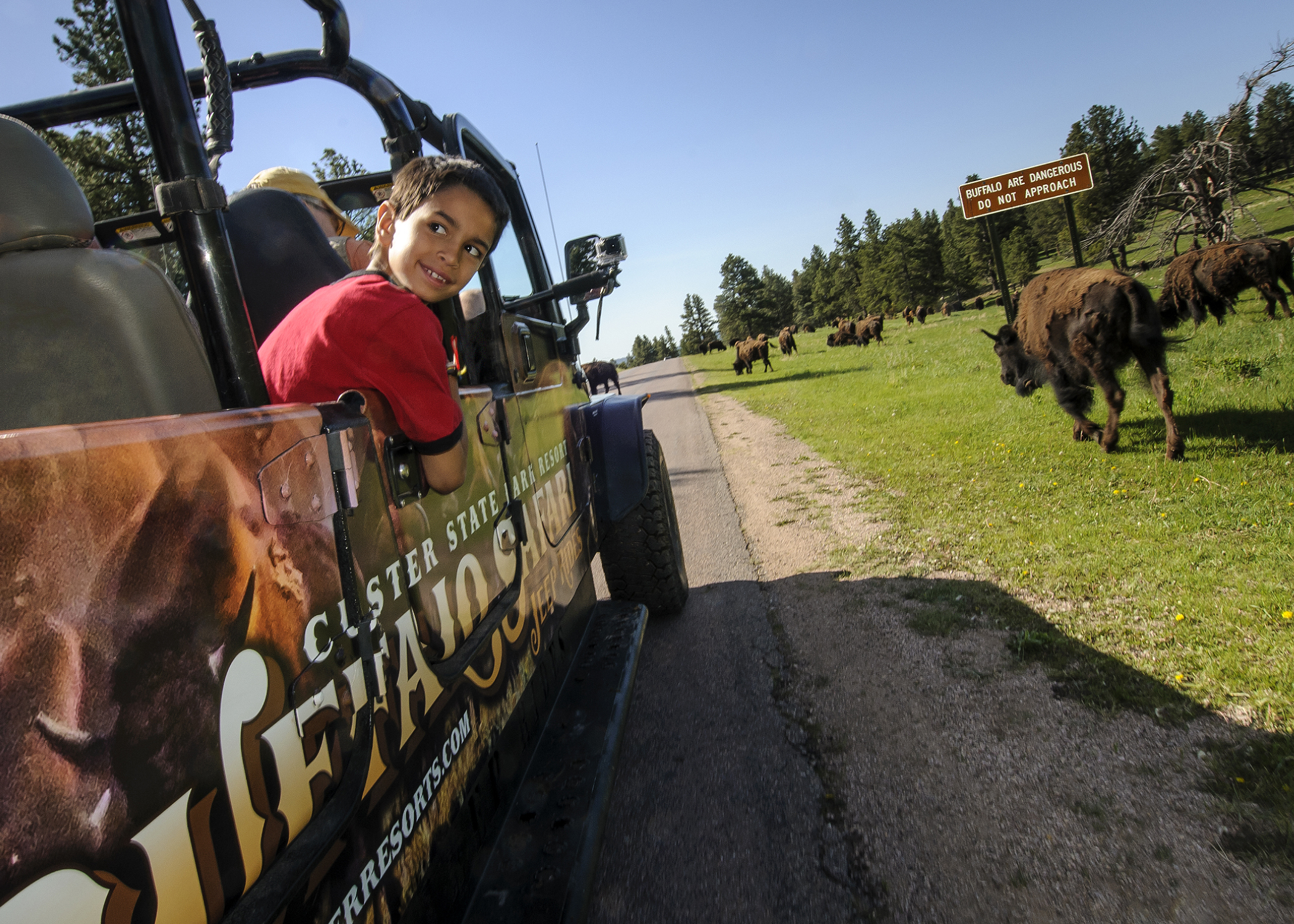 Whether you enjoy hiking, mountain biking, horseback riding, or rock climbing, you'll find plenty of outdoor adventure. Custer State Park's early pioneers, ranchers and loggers have left behind miles of trails and backcountry roads to explore.
South Dakota promises a memory, no matter where you go or what you do. I encourage you to visit Custer State Park to Find Your Great Place and experience the Wildlife this summer. You won't regret it!
Check out the Custer State Park website to learn more and to plan your trip!