Awhile back I shared about the "Will YOU be 13K" giveaway, an amazing opportunity for one family to win free orthodontic treatment from Reed Orthodontics. The campaign launched in March to celebrate the practice's history in the community. All new patients who began treatment were given a scratch off card with various prizes including gift cards, discounts on treatment, free VPro treatment accelerators, iPad minis, and the ultimate grand prize of free orthodontic treatment.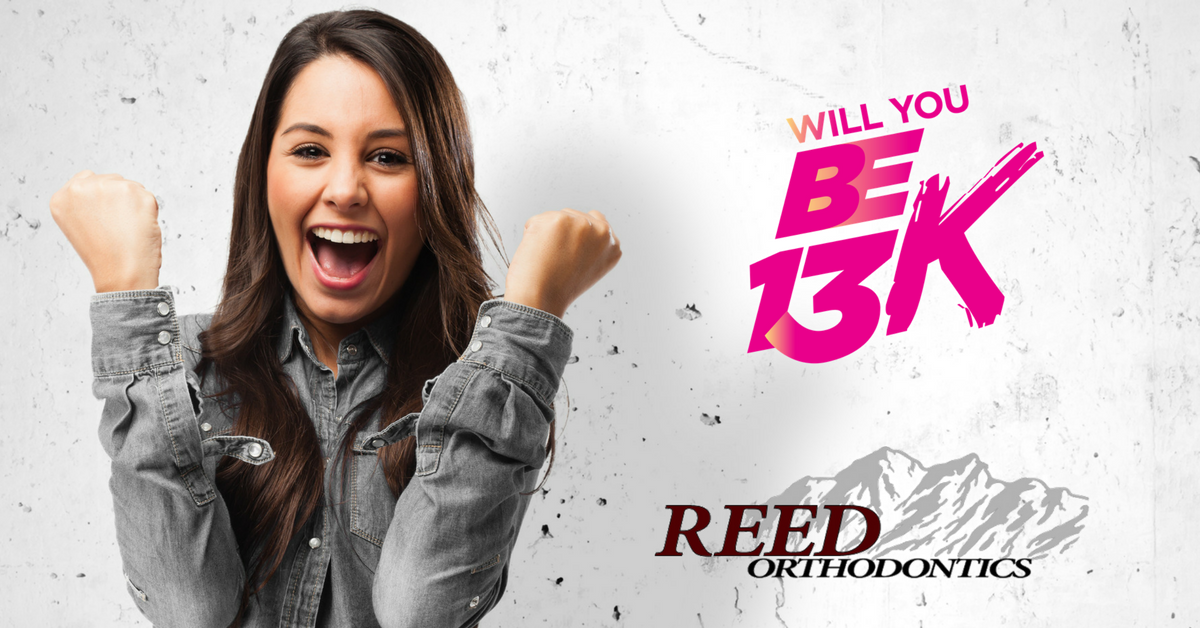 On May 23rd, Dr. Reed and his staff recorded the winning patient, Jessica, via Facebook live stream, receiving her giant check for free orthodontic treatment.
Watch this video to see Jessica and her dad, Juan, react to the surprise news!
Dr. Reed and the team were thrilled to give this impactful gift to such a great family. "It was such a rewarding experience. I love giving back to the community as much as I can. Seeing the reaction from the winning patient and her father was priceless. I look forward to working with Jessica on her smile journey," says Dr. Reed.
What an amazing gift! I am so happy for Jessica and her family.
As I've mentioned before, my son is currently an Invisalign Teen patient of Dr. Reed's and we couldn't be happier with our experience. We only have a few months of treatment left, and so far everything has been wonderful!
Dr. Charles Reed is a long-standing orthodontist in Aurora and Denver with over 26 years of experience in the field. In an effort to provide patients with the best possible orthodontic care, Dr. Reed has recently achieved Top 1% Invisalign status, meaning he is now in the top 1% of all Invisalign providers in the world.
To learn more about Dr. Reed or Reed Orthodontics, visit www.reedortho.com.