Looking for tween girl bedroom ideas? Check out my twin girls' bedroom makeover featuring furniture and decor from sponsor, American Furniture Warehouse!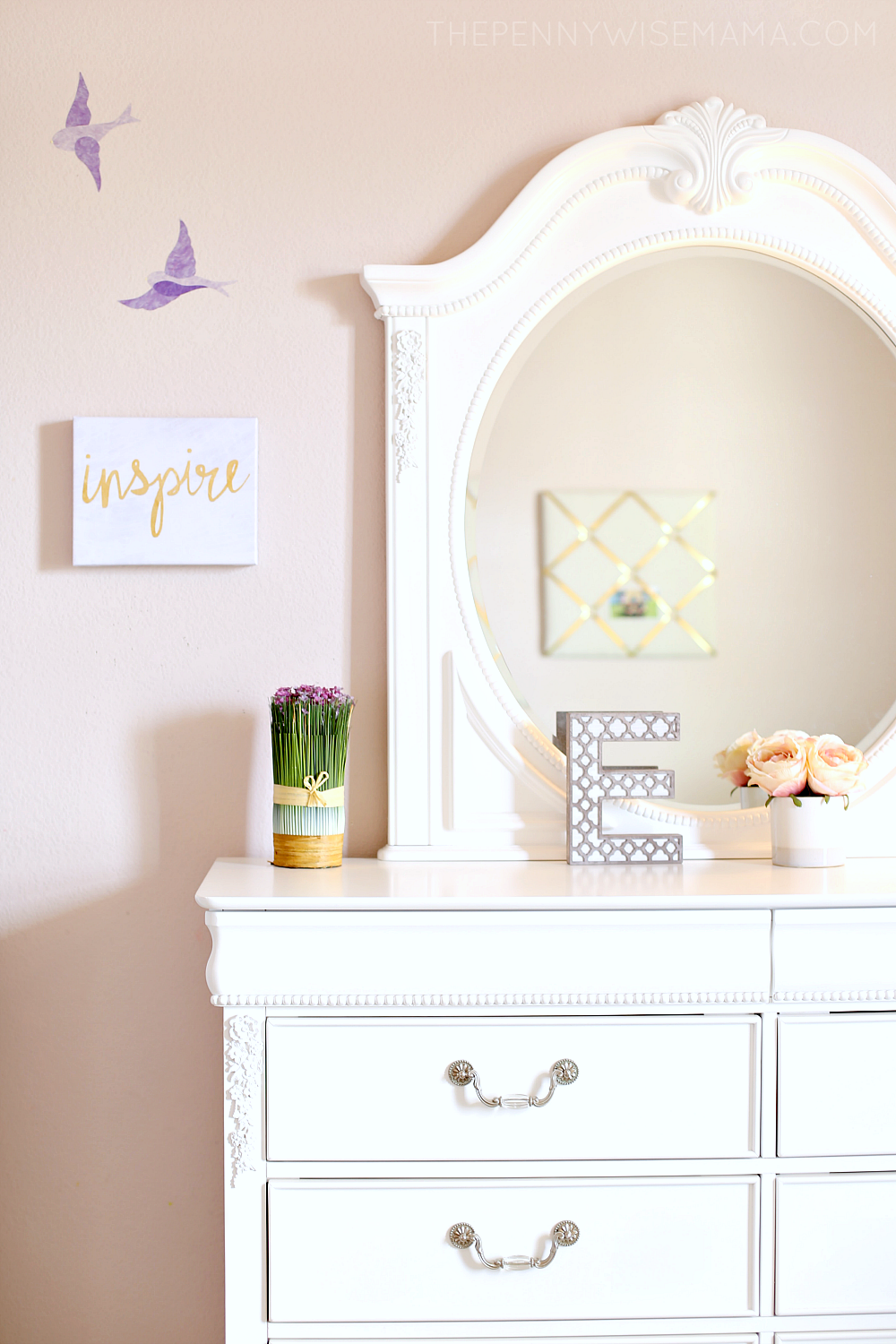 Growing up, my parents weren't much for DIY or home decorating. I didn't get a matching bedroom set until I was 10, and beyond that, my room never had a theme. My walls were filled with random posters, photos, and drawings, and my dresser was full of knickknacks. It didn't bother me any, but now that I'm a mom, I've realized that I struggle with decorating my own kids' bedrooms. It doesn't come naturally to me, which is why I am so thankful for all the inspiration I've found online and at my local American Furniture Warehouse!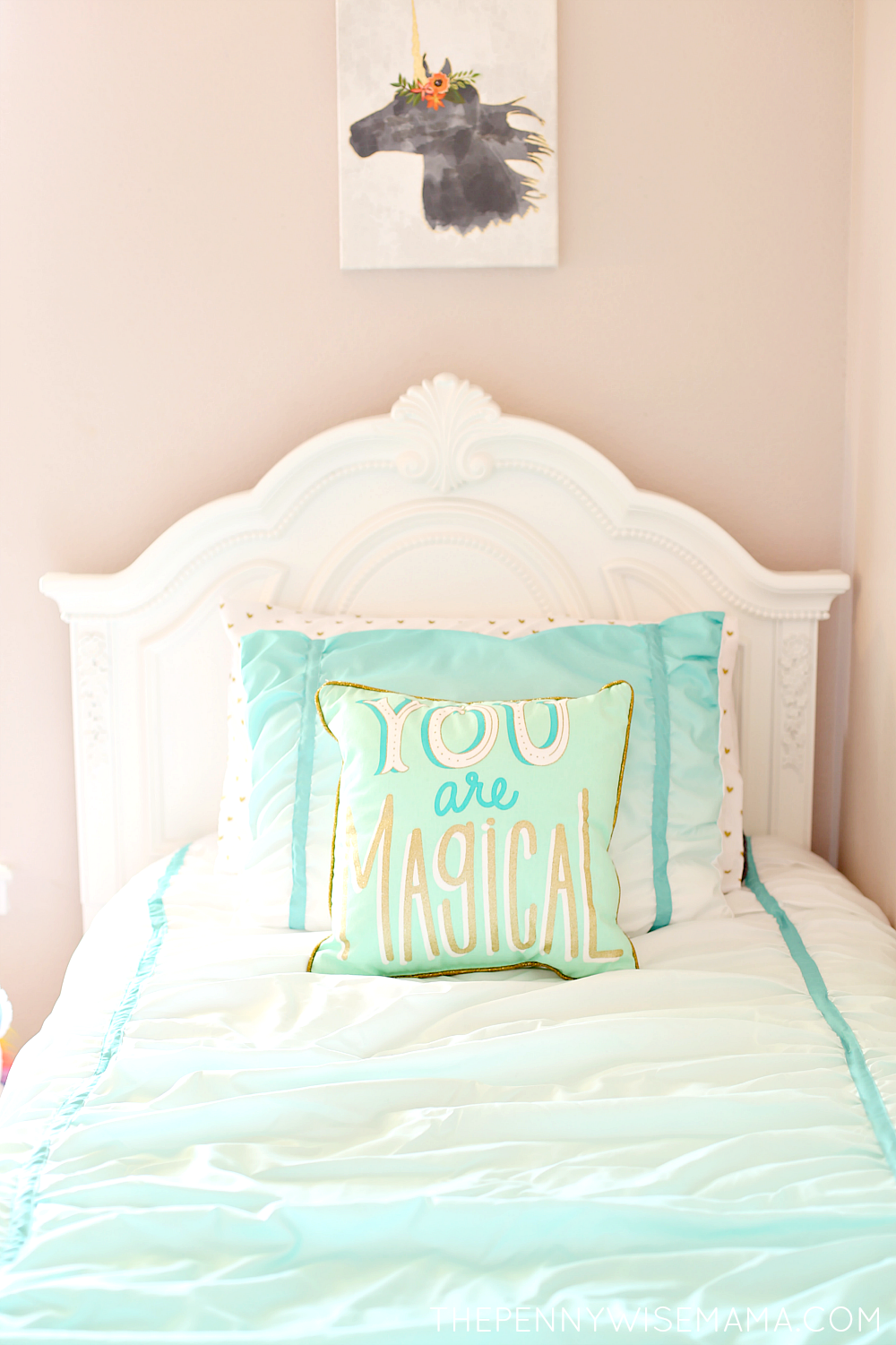 When American Furniture Warehouse (AFW) reached out and asked to partner with me to makeover my twin girls' bedrooms, I couldn't have been more excited. It was the perfect timing, considering that my girls had been begging to update their rooms. Approaching the tween years, they were more than ready to get rid of the furniture and decor that they'd had since they were two.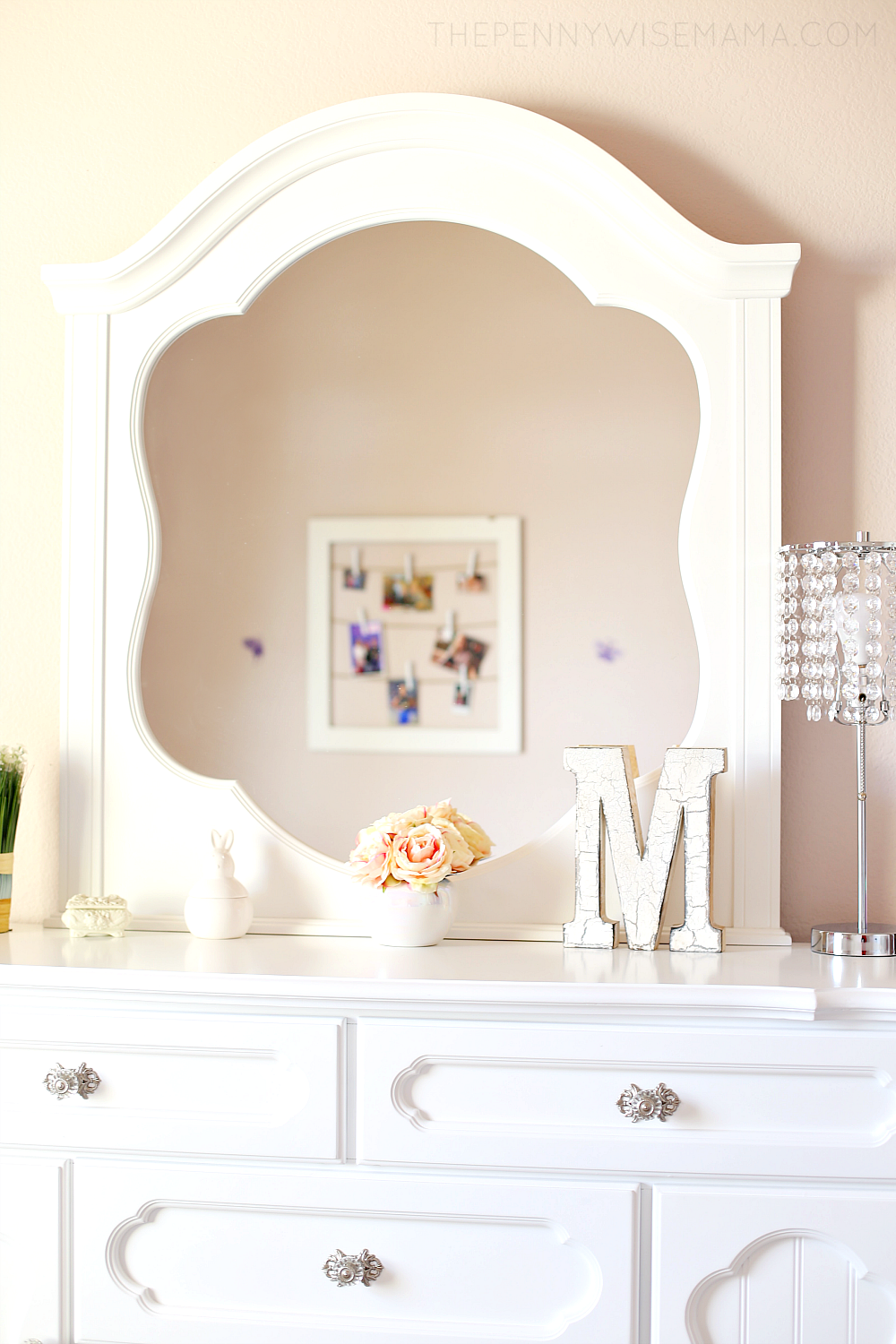 We spent the better part of a day at AFW, shopping not only for new beds and dressers, but also for decor for their rooms. Both girls were looking for items to give their rooms a simple, yet girly and sophisticated look. We found exactly what we were looking for!
My girls may be twins, but they still want to have their own space, which is why we transitioned them to their own bedrooms about six years ago. They have different likes, styles, and even sleeping habits, so I wasn't surprised when they picked out different bedroom sets and accent pieces at AFW.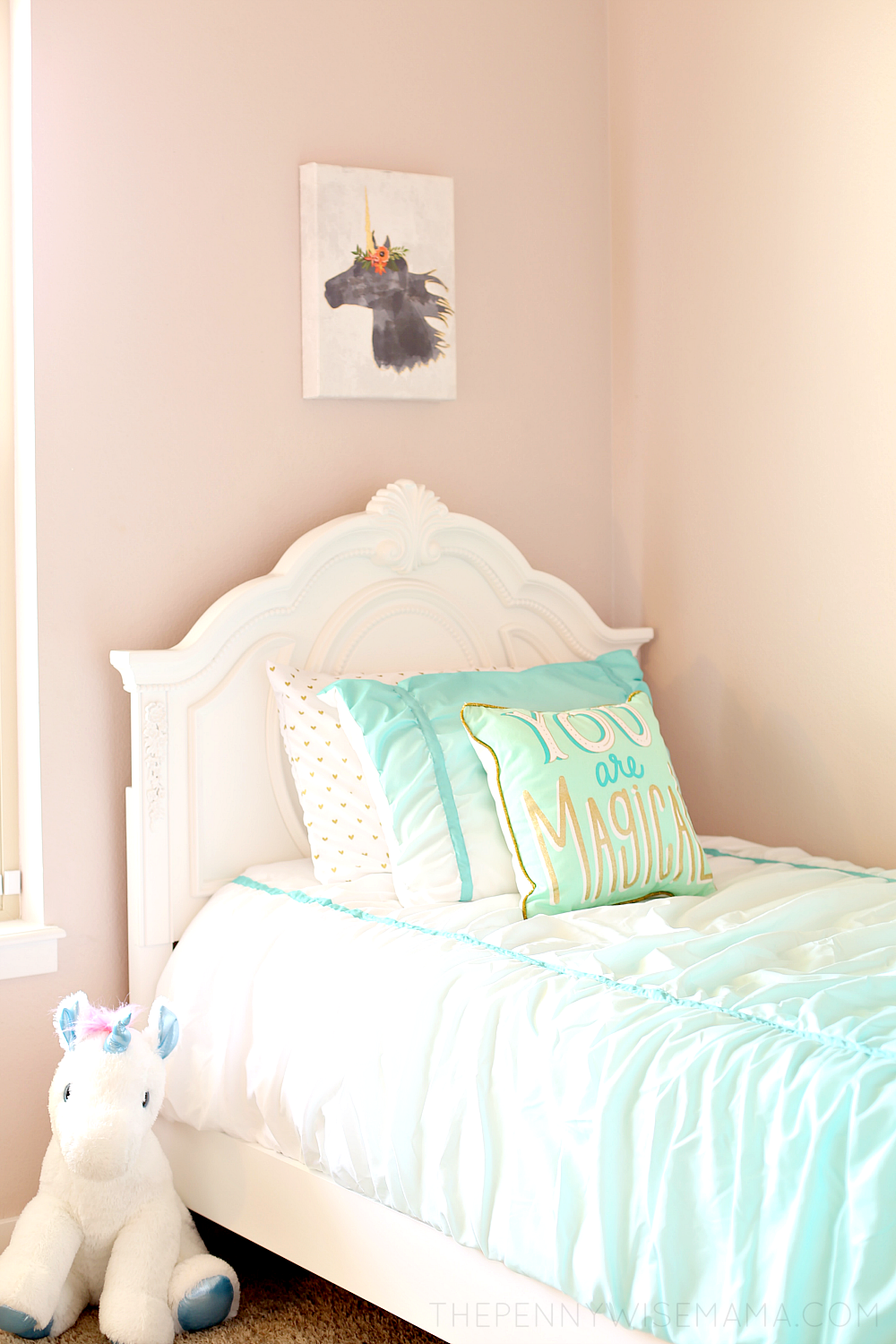 While both girls picked out bedroom sets that are white — a classic, timeless color that is great for a girl's bedroom — the styles are uniquely different. I love them both and think that they fit each of my girls' personalities perfectly. I'm really happy with how each room turned out!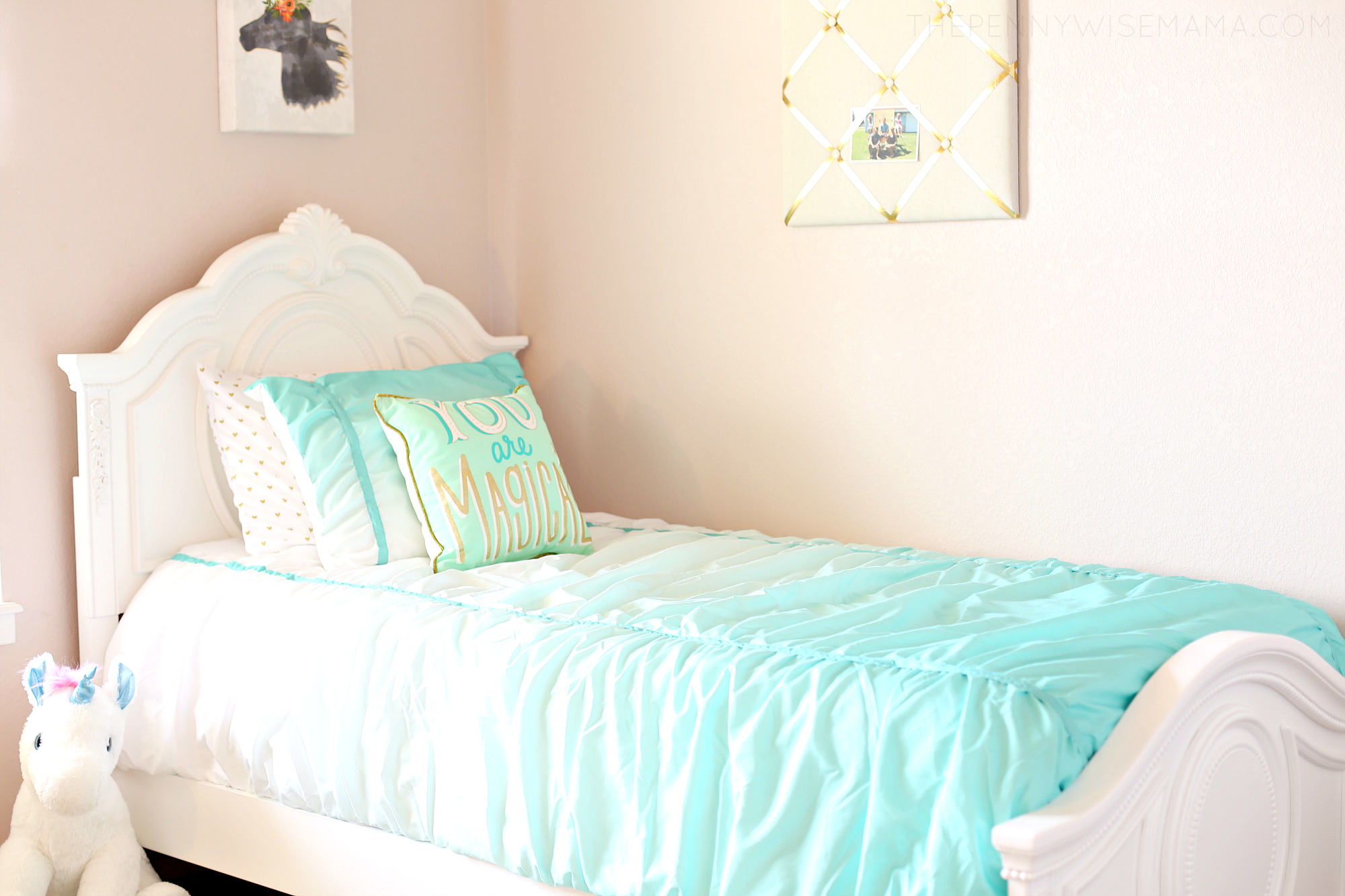 My ultra girly girl just had to have a magical, princess bedroom. The Jessica Bedroom Set featuring a Twin White Panel Bed and White Dresser with Mirror is exactly what she was looking for. All of the pieces are beautifully made and have a girly, vintage look.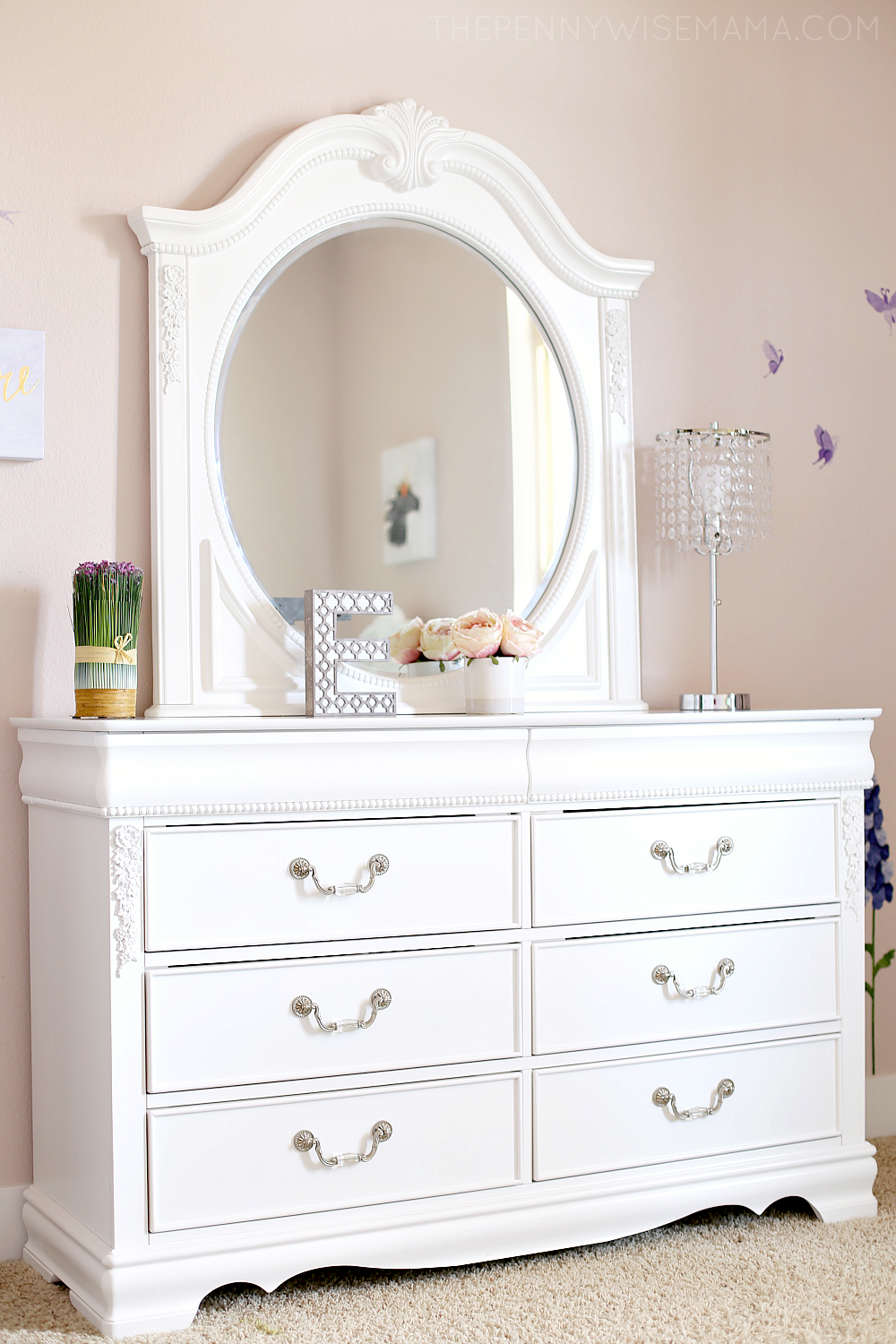 I can't get over how beautiful the Jessica Dresser is! From the drawer handles, to the intricate, raised floral design, it's so pretty and feminine. We are totally crushing over this matching desk as well!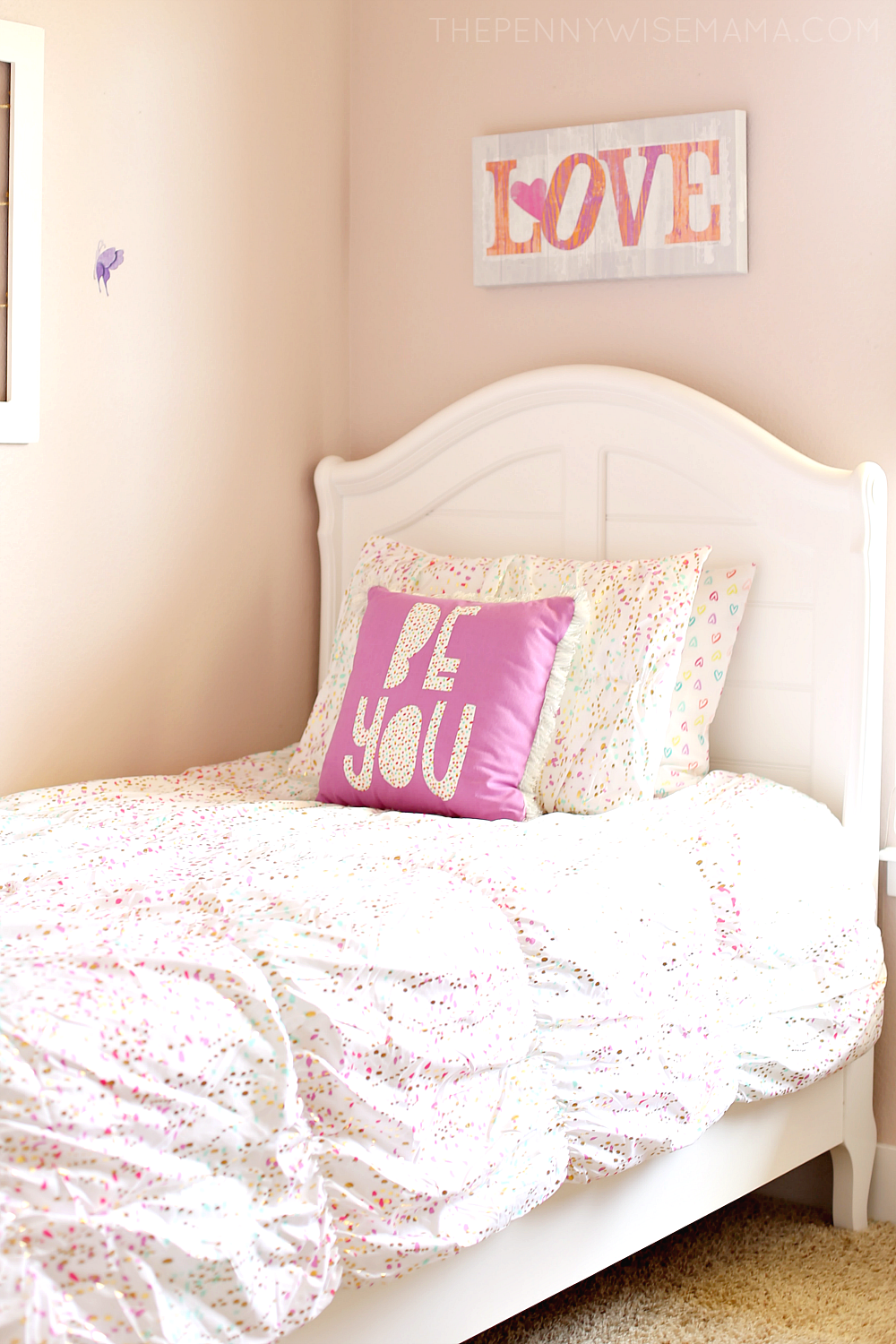 My sweet, laid-back girl fell in love with the Adrian Bedroom Set. She picked out the Twin Sleigh Bed and 6 Drawer 2 Drawer Dresser with Landscape Mirror. All of the pieces are made well and were simple to assemble.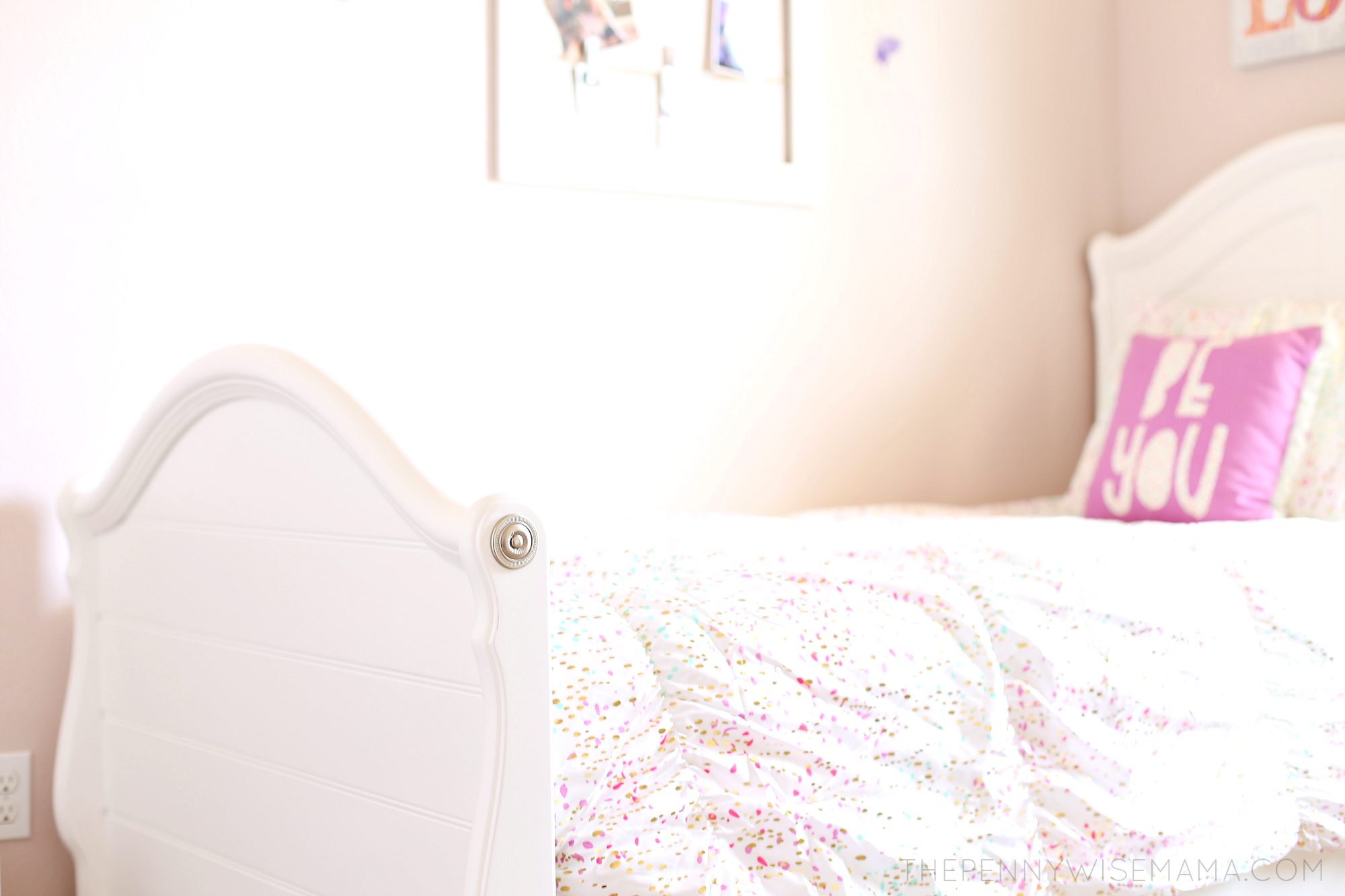 I love the look of the sleigh bed — it reminds me of a coastal, beach-house bed. It's perfect for my girl who likes pretty things, but also wants to be super comfortable at all times.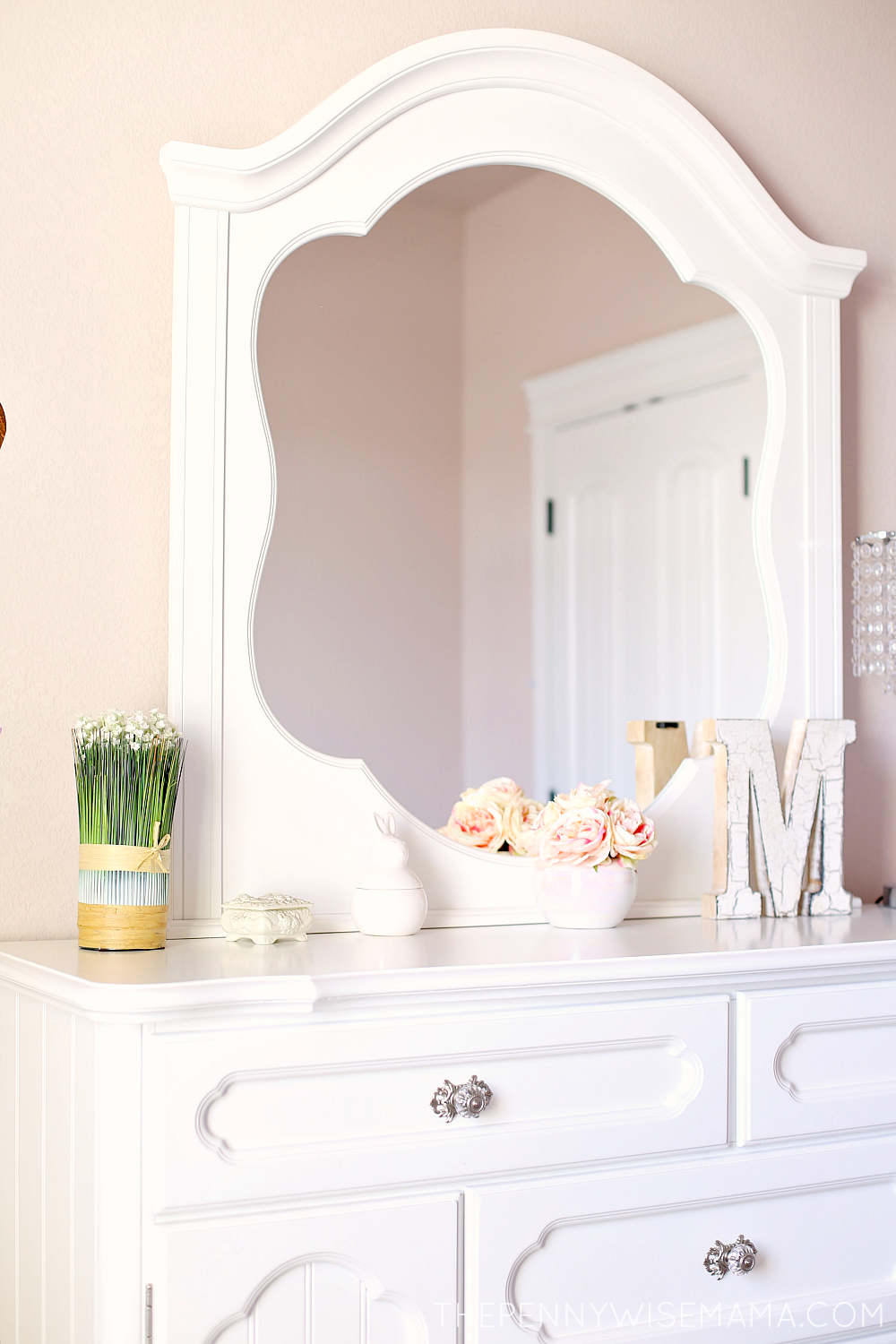 The Adrian Dresser is large and has tons of space. I love the unique, vintage-looking knobs and the shape of the mirror is so fun!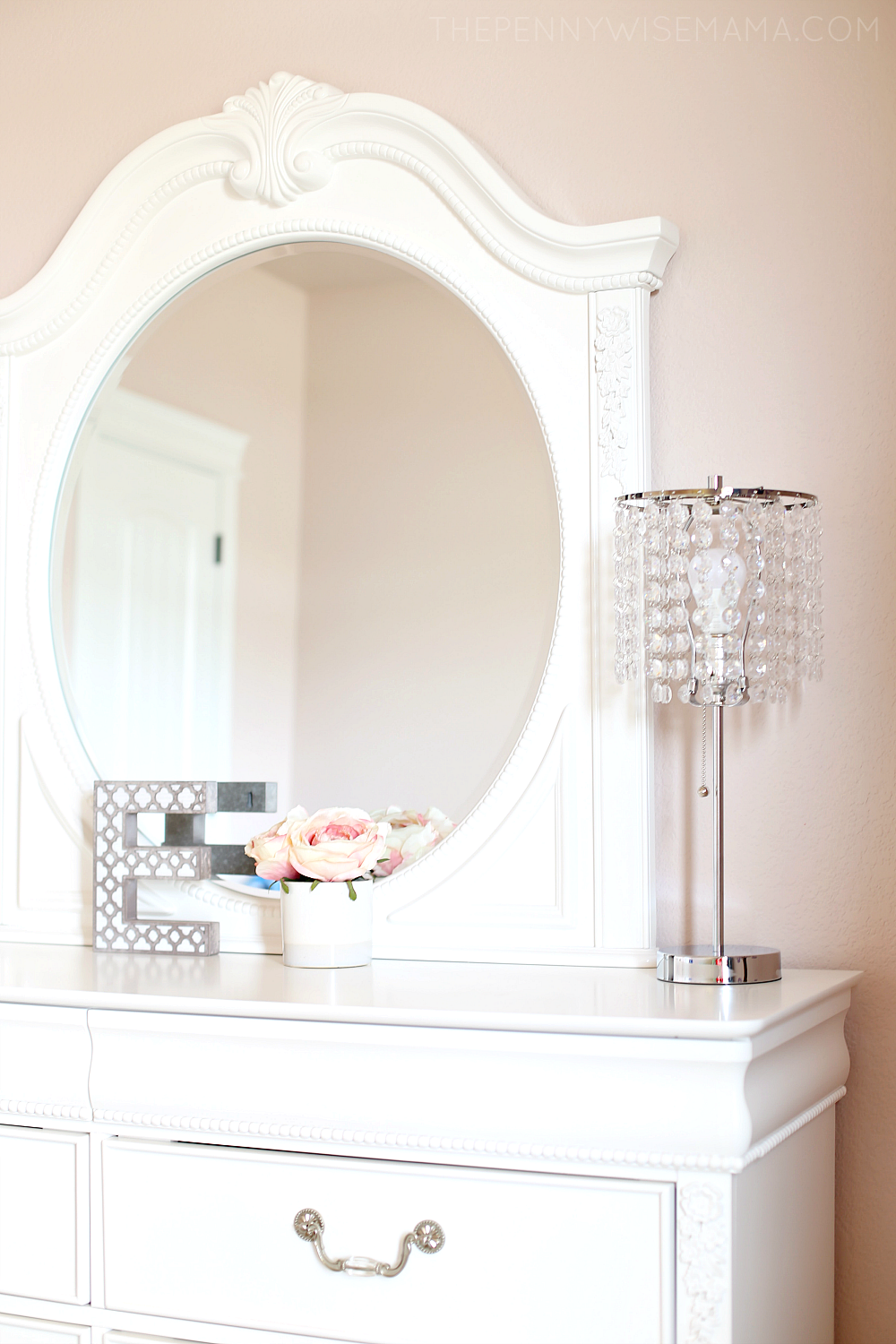 How gorgeous is this lamp? Both girls had to have it. It's perfect for a girly room!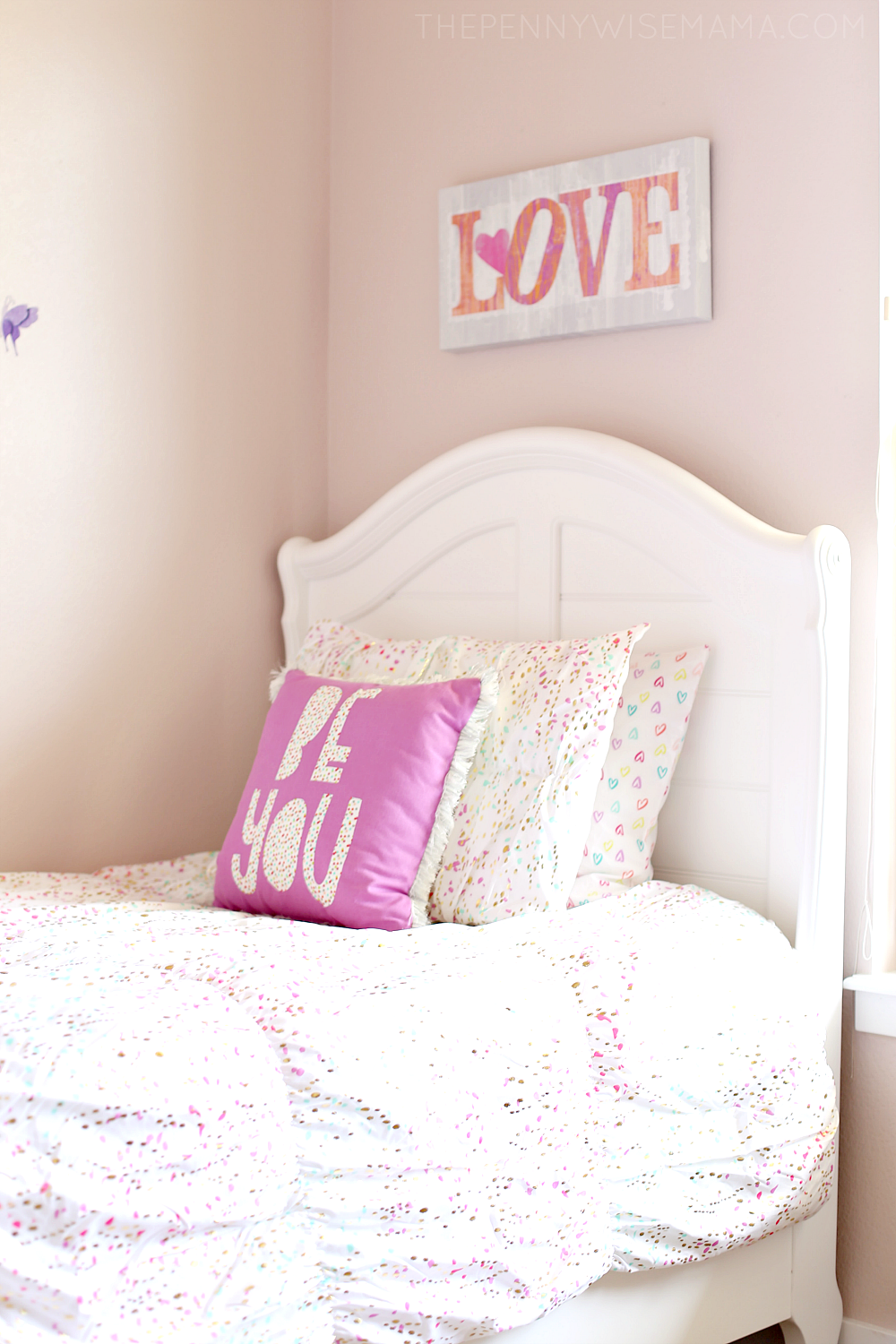 One of my favorite things about AFW is it has so much more than just furniture. We found pretty accent pieces, like plants and floral arrangements, as well as wall decor. Everything is super affordable, which is why our home is full of AFW pieces!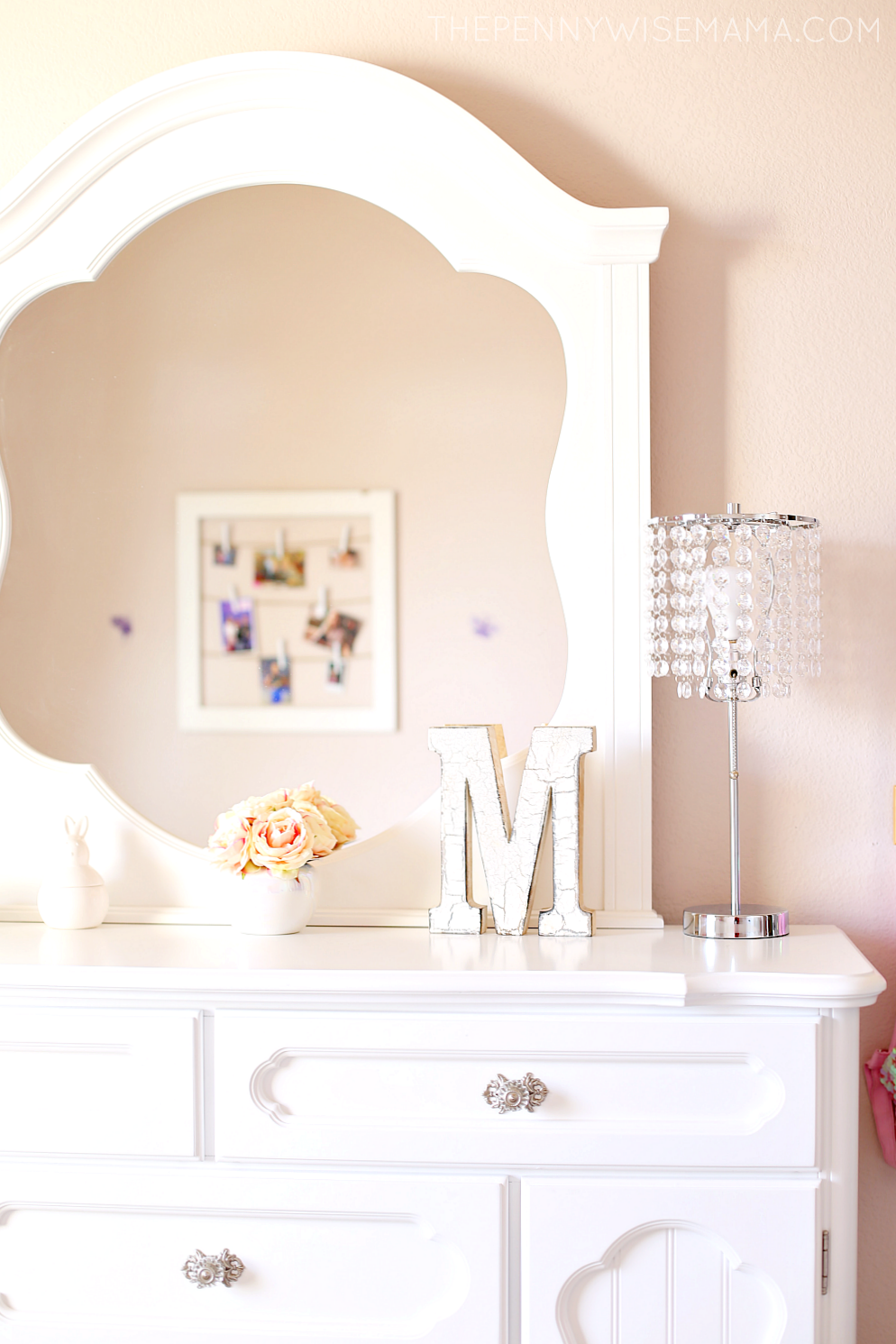 My twin girls' rooms have come a LONG way. For not having a knack for decorating, I am really happy with how their rooms turned out and my girls are absolutely loving them. I just ordered new wood blinds for their windows, and at some point, I would like to find each of them a nice bookshelf. Other than that, I think their rooms are perfect and I can see the furniture lasting a long time!
If you have an AFW in your area, you have to check it out. The prices are unbeatable and they have an awesome selection of furniture and decor for your entire home. You can even shop online if you don't have a store near you!