Beat the heat with this delicious Watermelon Basil Slushie! Fresh watermelon, basil, lime juice, and your favorite vodka or tequila combine to create a cold, delicious drink perfect for summertime. Read on for the full recipe!
It may not officially be summer yet, but it sure feels like it. The kids are out of school, the weather has been incredibly warm, and we've been grilling just about every night. We love to BBQ and enjoy cold drinks on our patio while the kids play in the backyard — it's definitely one of our favorite parts about summer. It's so nice to not have to "cook" and there are so many delicious recipes you can make that are simple and full of flavor.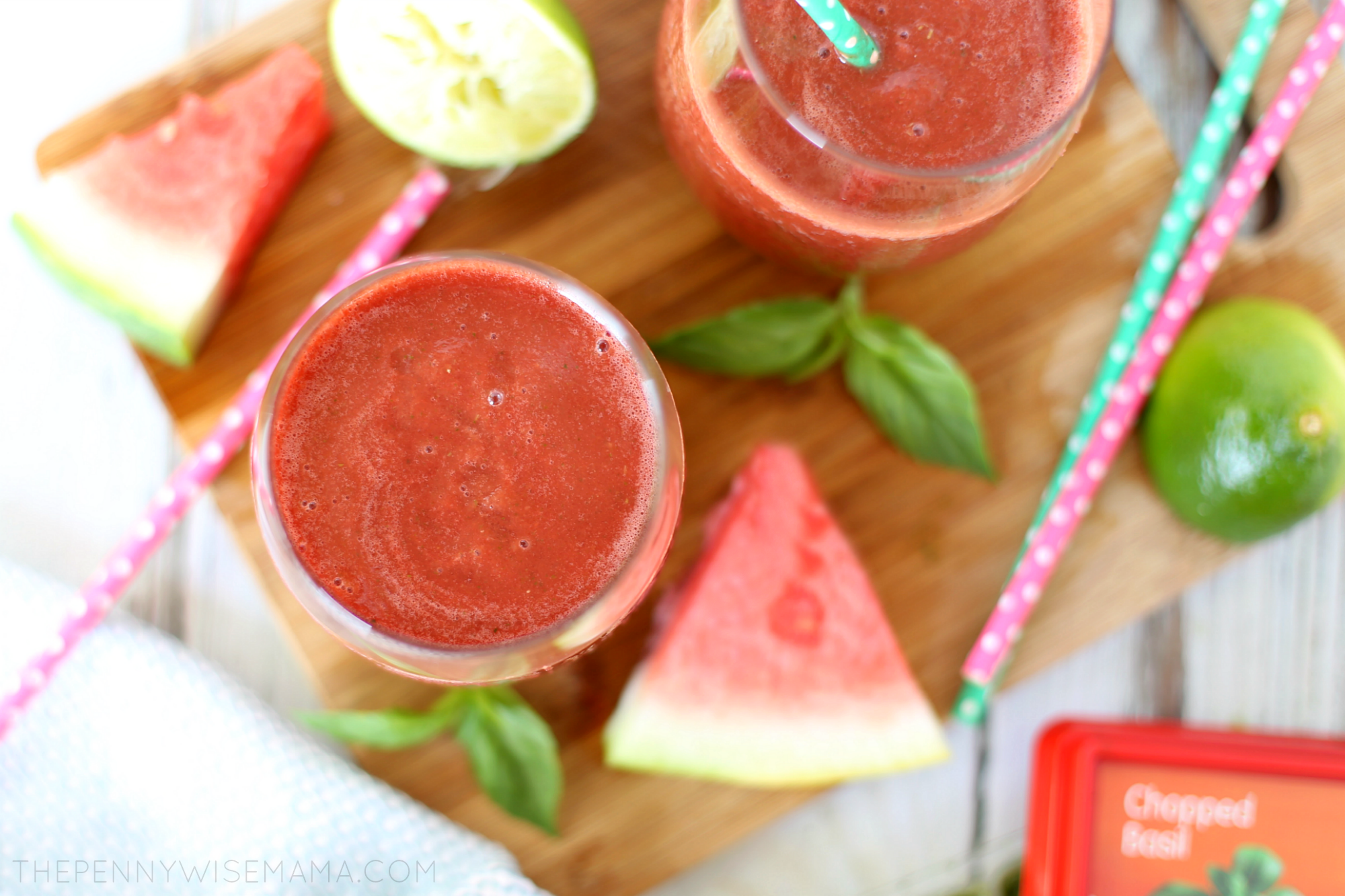 One of the easiest ways to add flavor to your summer drinks and dishes is to add fresh herbs. Whether it's adding cilantro to your homemade salsa, ginger to your grilled chicken, or basil to your favorite drinks and smoothies, fresh herbs can give your recipes the extra zing you've been looking for.
Let's all be honest though, prepping fresh herbs can be a real pain. Washing, chopping, and peeling them is messy and time-consuming, which is why I am so happy to have discovered Dorot!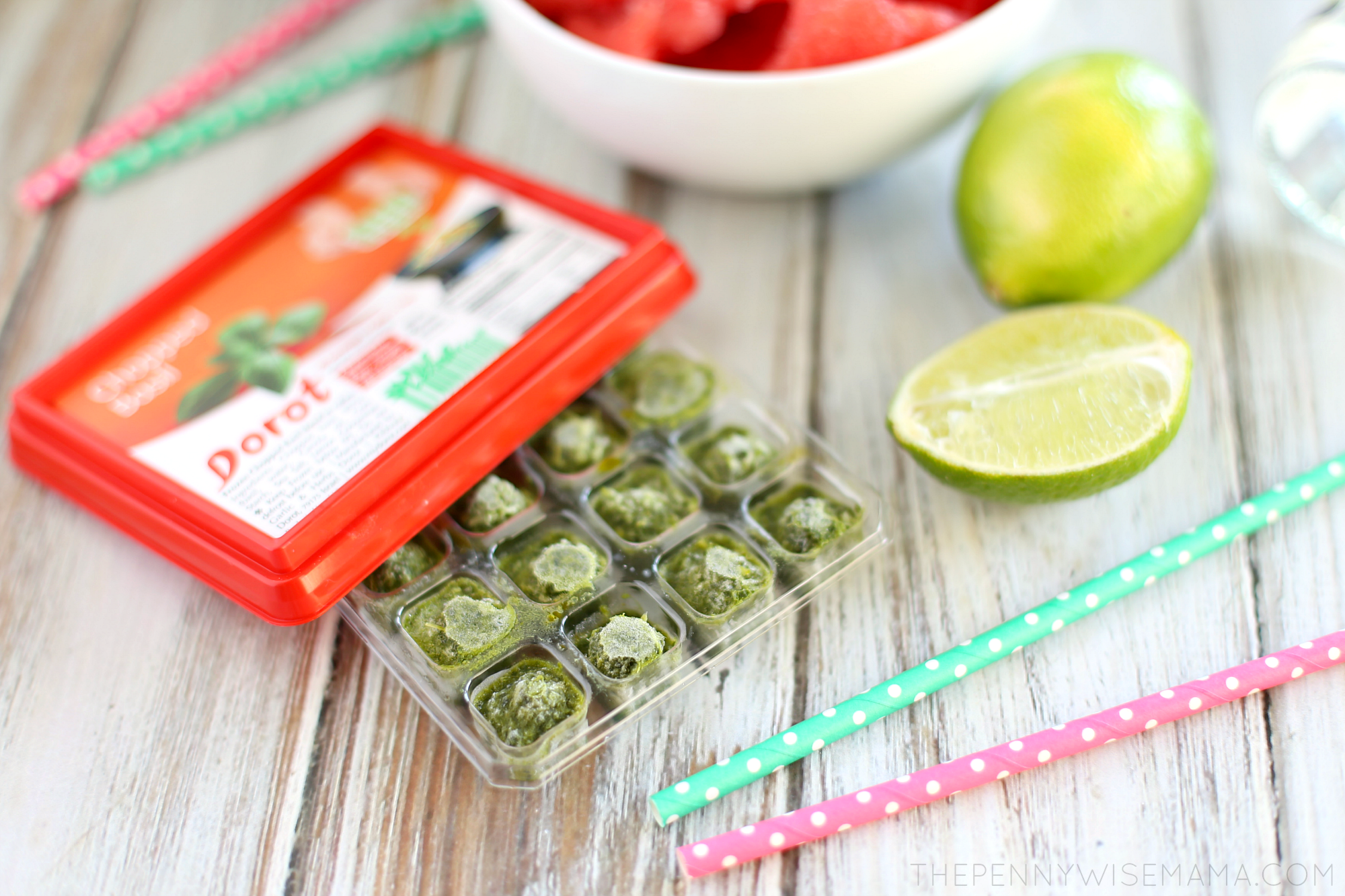 Dorot picks their herbs at peak freshness and then flash freezes them in convenient trays within 90 minutes of harvest. The trays can be frozen for up to two years, which means you can have fresh garlic, onions, and herbs year-round. You have all the benefits of fresh herbs, without all the work and all the waste!
I don't know about you, but I will buy a bunch of cilantro or basil and end up throwing half of it away because I don't have a chance to use it all before it goes bad. With Dorot, you don't have to worry about that. The herbs stay fresh in your freezer until you are ready to use them.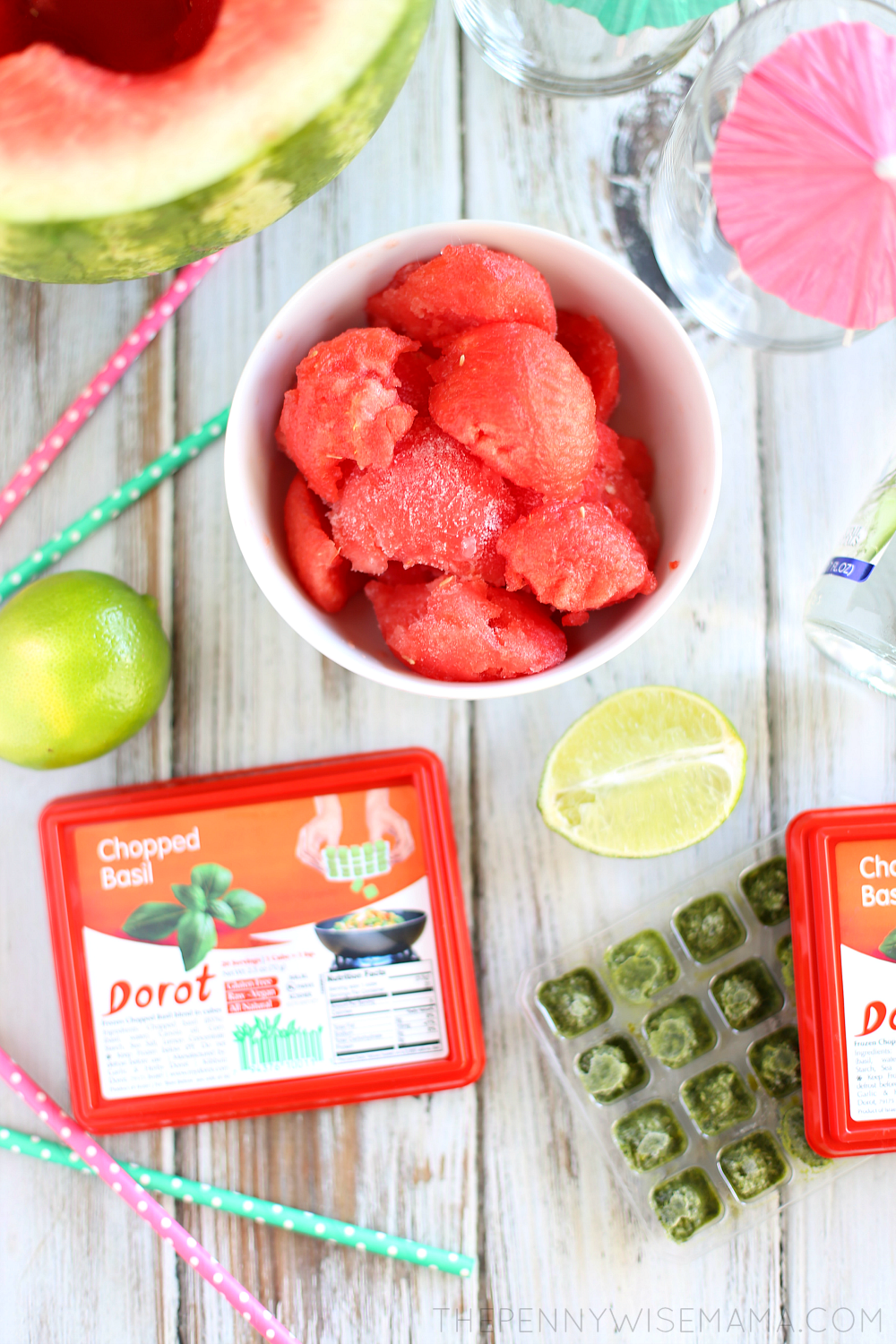 We've had a chance to try Dorot Garlic and Dorot Basil and I can't tell you enough how amazing they are. It's so easy to pop the cubes out and add them to marinades, sauces, and drinks. And since one cube is equal to one teaspoon, it's really easy to add the perfect amount to recipes. I used the Dorot Basil to make watermelon slushies and they turned out so good!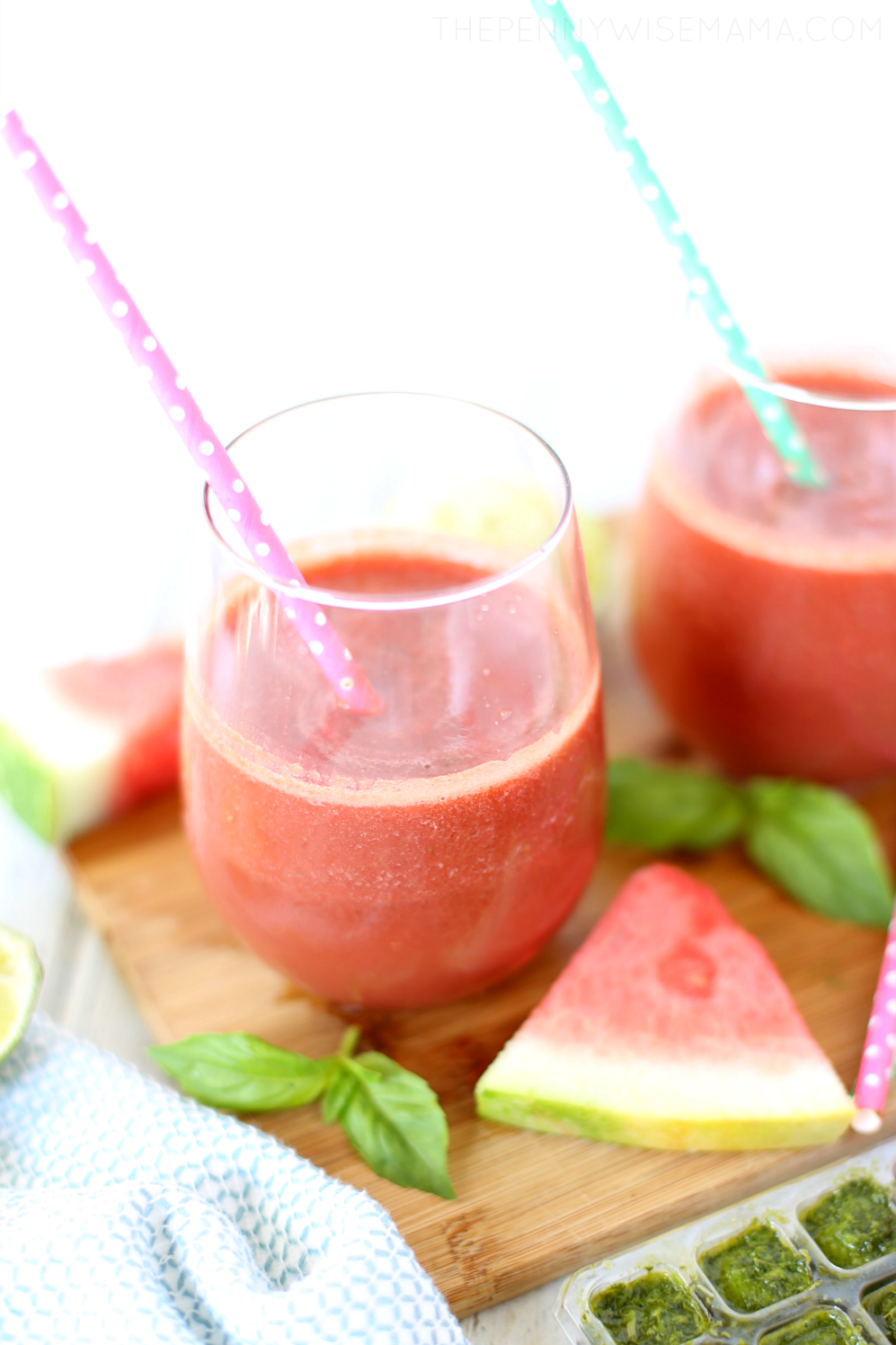 Watermelon and basil are two of the best flavors of summer, so I thought it would be fun to combine the two to create a fun and delicious Watermelon Basil Smoothie. Watermelon is so refreshing in the summer (and it offers many health benefits) and basil is full of flavor, so they make a great combo. It may sound weird, but your taste buds will love it!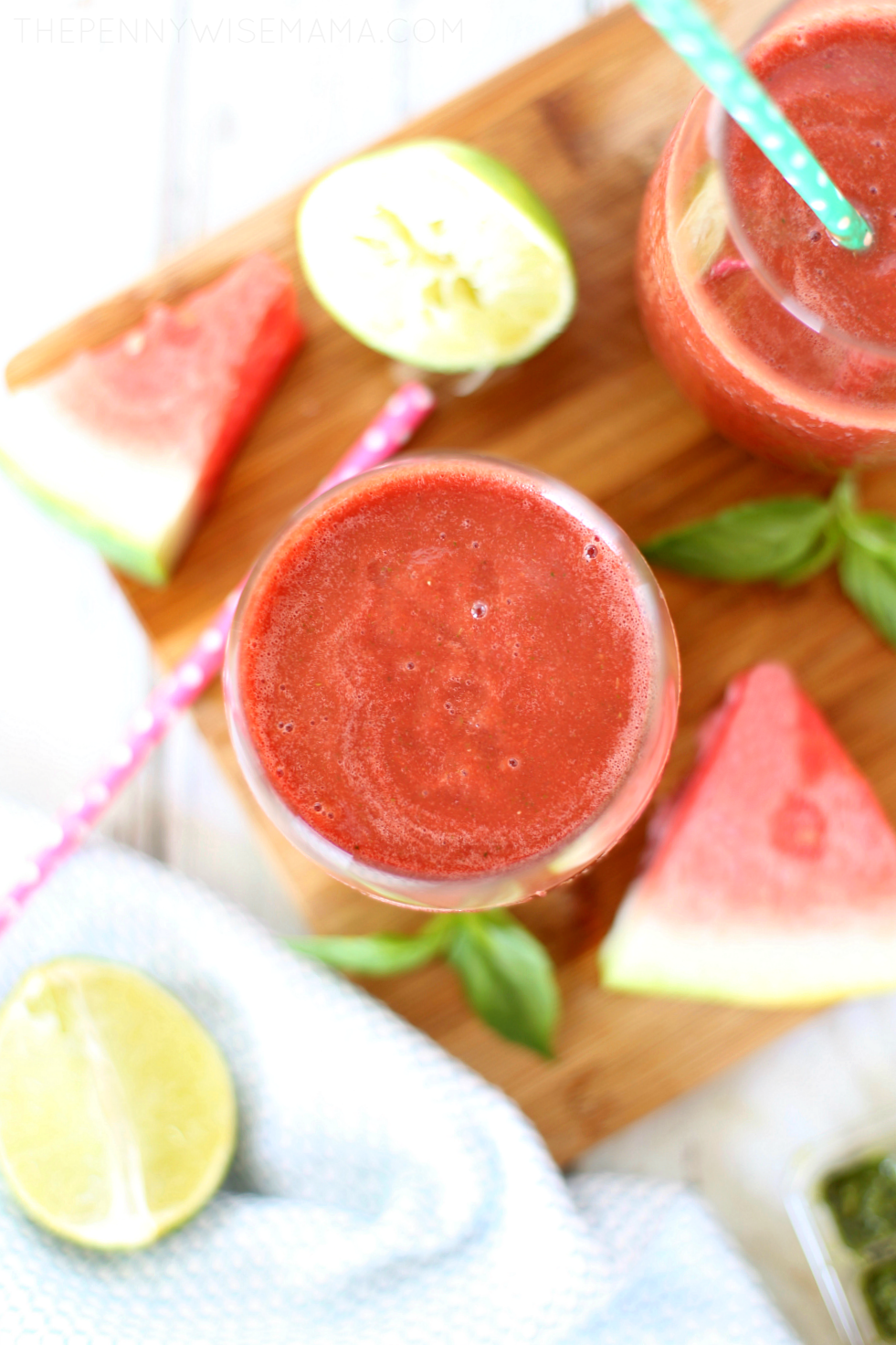 This drink definitely hits the spot on hot summer days. Enjoy it while you sit by the pool or serve it at your next party or BBQ. You only need four ingredients to make it — watermelon, fresh lime or lemon juice, Dorot Basil, and simple syrup. If you want to kick it up a notch, you can add a couple of shots of vodka or tequila.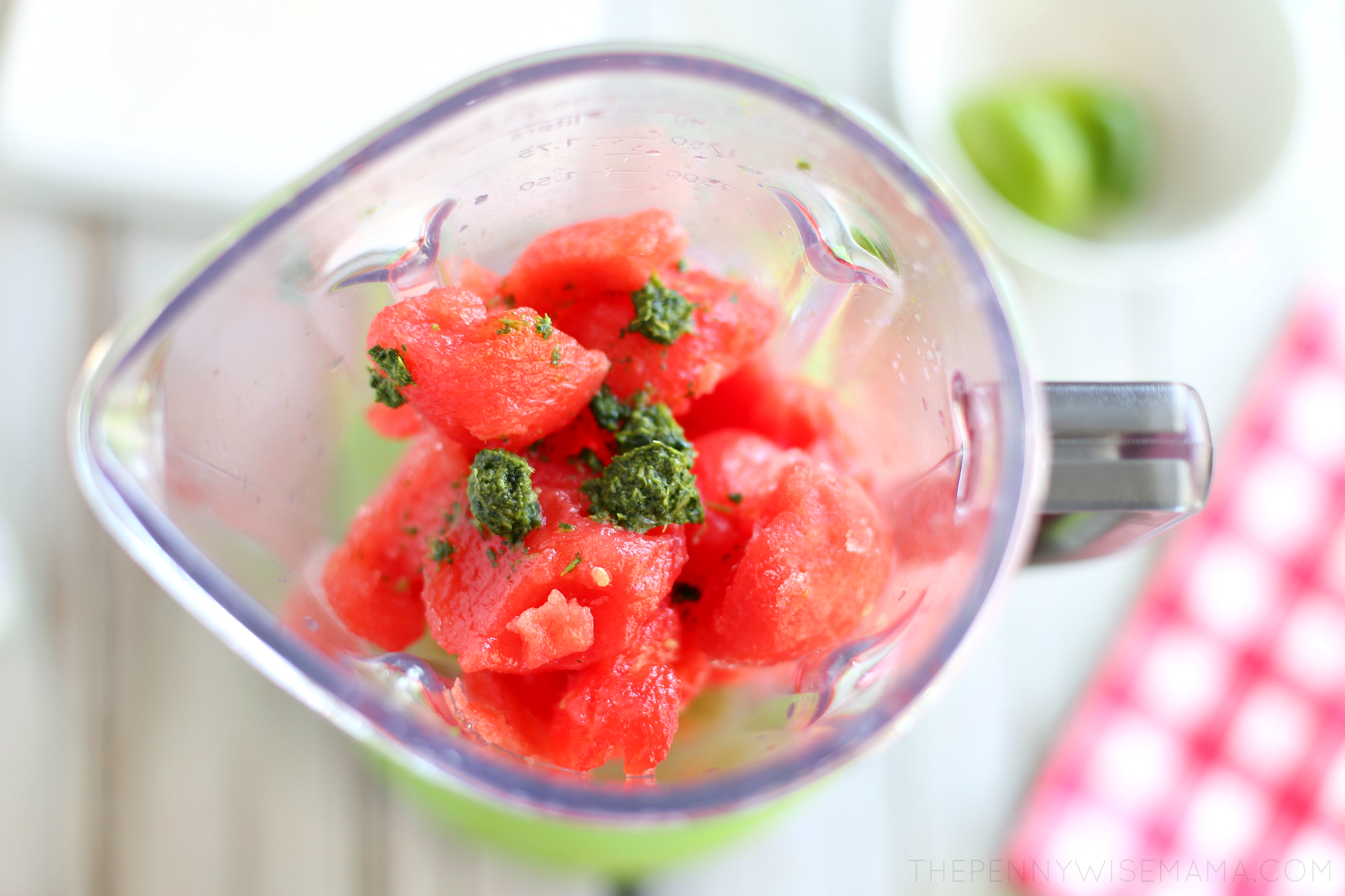 The key to it turning out just right is freezing your watermelon chunks ahead of time. It makes your slushie extra cold and eliminates the use of ice, which can water your slushie down.
I recommend buying a medium to large watermelon, cutting it in half, and using an ice cream scoop to scoop it out into a freezer-safe container. Freeze for around 2-3 hours or until frozen and then combine with the rest of the ingredients in a blender to create the perfect slushie!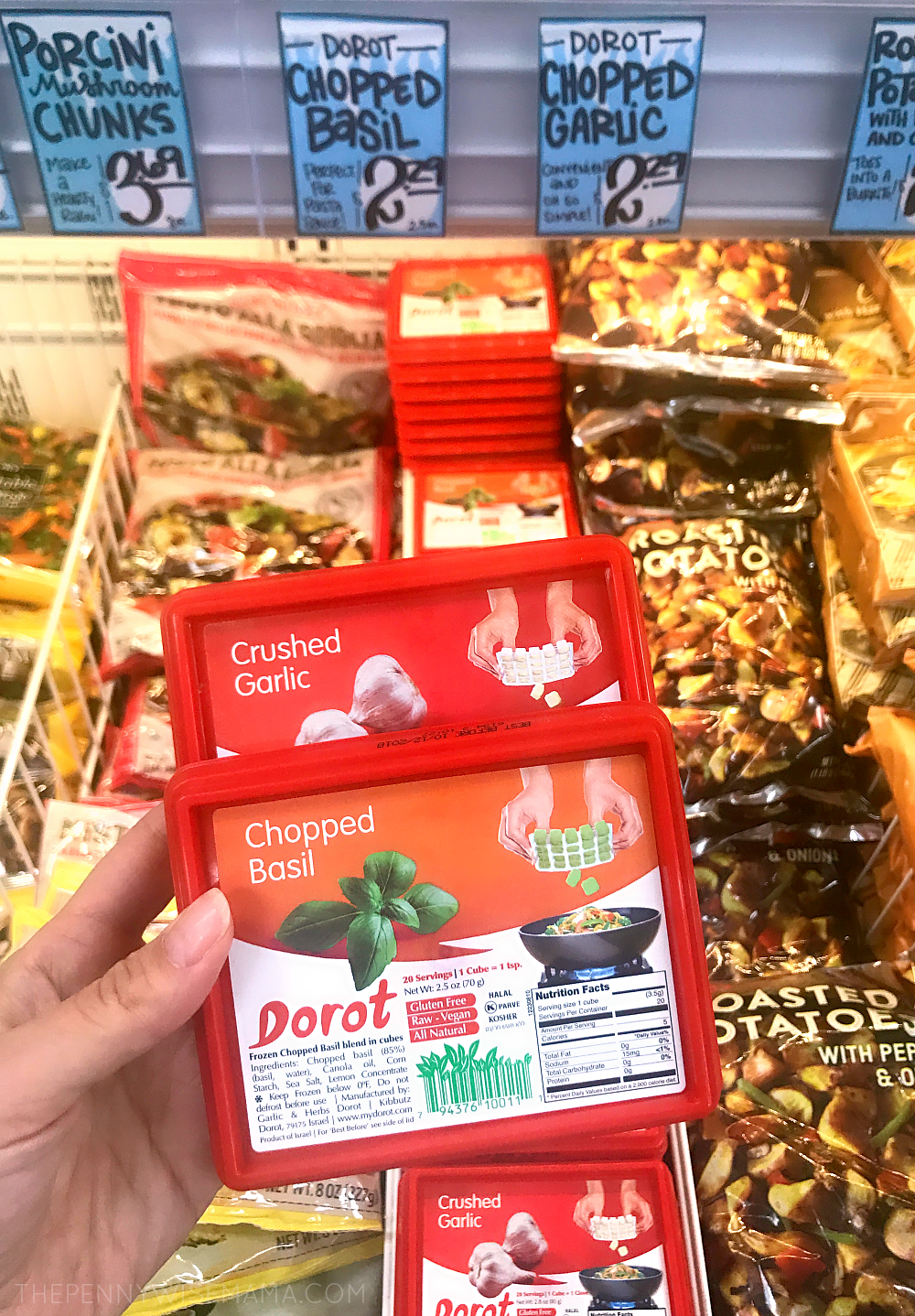 Elevate Your Plate with Dorot
You can find Dorot in the frozen vegetable section at stores such as Trader Joe's, Whole Foods, Shop-Rite, and Kroger. Click here to save on your purchase and to find a Dorot retailer near you!
Want to save this recipe for later? Hover over the image below and click the Pinterest icon to save it to one of your boards.