Just in time for Easter, this Whoppers milkshake made with Whoppers Mini Robin Eggs is sure to satisfy your sweet tooth.
The combination of milk, vanilla ice cream and Whoppers creates a yummy treat. It makes the perfect afternoon indulgence, especially on a hot day.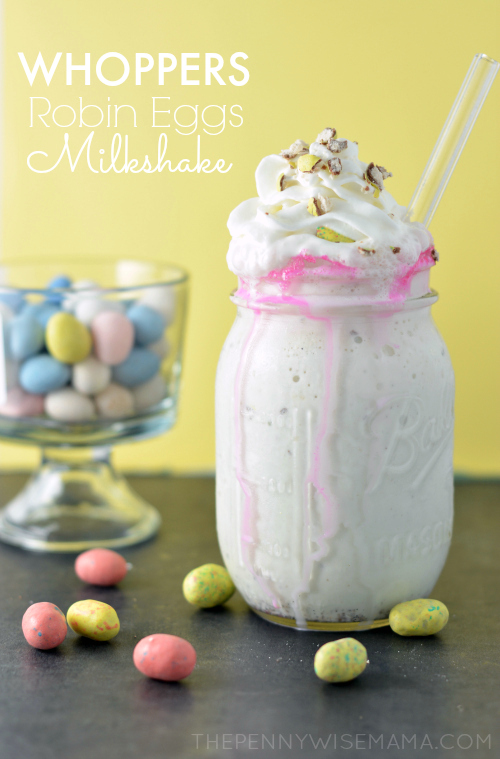 This recipe is incredibly easy to make and would be fun to serve at parties or holiday get-togethers. It's also a great way to use up leftover Easter candy!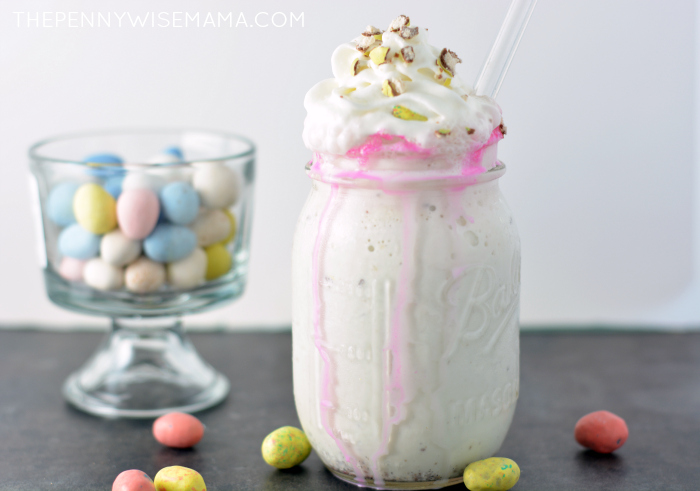 Simply combine your favorite vanilla ice cream, milk, and Whoppers Mini Robin Eggs in a blender and blend until smooth. If you can't find the robin eggs, you can substitute them with any variety of Whoppers.
Try it out and let me know what you think!
Make sure you check out my Kit Kat Milkshake recipe too!
What's your favorite kind of milkshake?