I am so excited for all of the Disney movies that will be released this year! It looks like there will be quite a few good ones that the whole family will be able to enjoy. I think I am most excited for "Alexander and the Terrible, Horrible, No Good, Very Bad Day." It was one of my favorite books growing up and the fact that Jennifer Garner and Steve Carell star in the movie make me want to see it even more. "Bears" looks like it is going to be super cute and I am sure the kids will be excited to see the "Planes" sequel.
Check out the full 2014 release schedule from Walt Disney Studios Motion Pictures: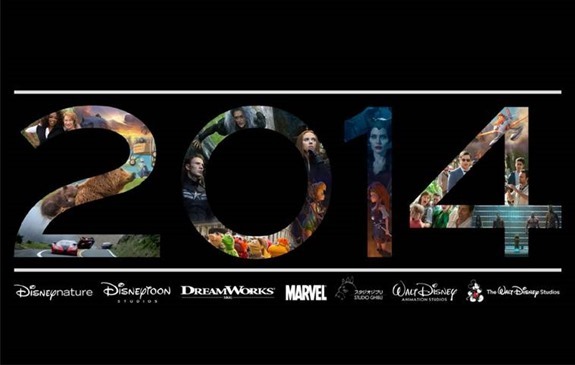 February 28- The Wind Rises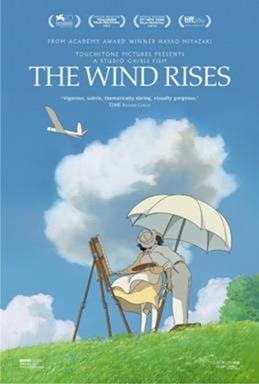 In "The Wind Rises," Jiro (voice of Joseph Gordon-Levitt) dreams of flying and designing beautiful airplanes, inspired by the famous Italian aeronautical designer Caproni (voice of Stanley Tucci). Nearsighted and unable to be a pilot, he becomes one of the world's most accomplished airplane designers, experiencing key historical events in an epic tale of love, perseverance and the challenges of living and making choices in a turbulent world.
March 14- Need for Speed
The film centers around Tobey Marshall (Aaron Paul), a blue-collar mechanic who races muscle cars on the side in an unsanctioned street-racing circuit. Struggling to keep his family-owned garage afloat, he reluctantly partners with the wealthy and arrogant ex-NASCAR driver Dino Brewster (Dominic Cooper). But just as a major sale to car broker Julia Maddon (Imogen Poots) looks like it will save Tobey's shop, a disastrous race allows Dino to frame Tobey for a crime he didn't commit, and sending Tobey to prison while Dino expands his business out West.

Two years later, Tobey is released and set on revenge — but he knows his only chance to take down his rival Dino is to defeat him in the high-stakes race known as De Leon — the Super Bowl of underground racing. However to get there in time, Tobey will have to run a high-octane, action-packed gauntlet that includes dodging pursuing cops coast-to-coast as well as contending with a dangerous bounty Dino has put out on his car. With the help of his loyal crew and the surprisingly resourceful Julia, Tobey defies odds at every turn and proves that even in the flashy world of exotic supercars, the underdog can still finish first.
March 21- Muppets Most Wanted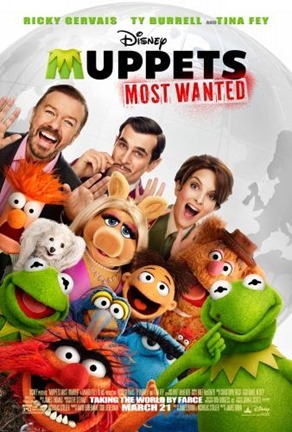 Disney's "Muppets Most Wanted" takes the entire Muppets gang on a global tour, selling out grand theaters in some of Europe's most exciting destinations, including Berlin, Madrid, Dublin and London. But mayhem follows the Muppets overseas, as they find themselves unwittingly entangled in an international crime caper headed by Constantine—the World's Number One Criminal and a dead ringer for Kermit—and his dastardly sidekick Dominic, aka Number Two, portrayed by Ricky Gervais. The film stars Tina Fey as Nadya, a feisty prison guard, and Ty
Burrell as Interpol agent Jean Pierre Napoleon.
April 4- Captain America: The Winter Soldier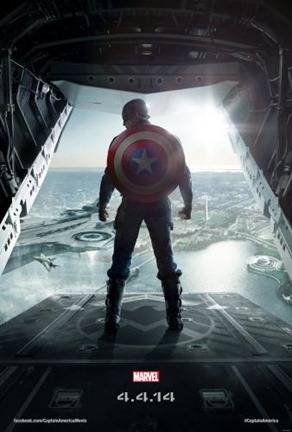 After the cataclysmic events in New York with The Avengers, Marvel's "Captain America: The Winter Soldier" finds Steve Rogers, aka Captain America, living quietly in Washington, D.C. and trying to adjust to the modern world. But when a S.H.I.E.L.D. colleague comes under attack, Steve becomes embroiled in a web of intrigue that threatens to put the world at risk. Joining forces with the Black Widow, Captain America struggles to expose the ever-widening conspiracy while fighting off professional assassins sent to silence him at every turn. When the full scope of
the villainous plot is revealed, Captain America and the Black Widow enlist the help of a new ally, the Falcon. However, they soon find themselves up against an unexpected and formidable enemy—the Winter Soldier.
April 18- Bears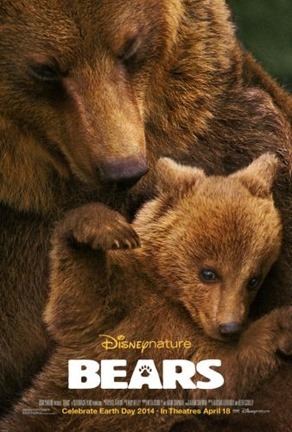 In an epic story of breathtaking scale, Disneynature's new True Life Adventure "Bears" showcases a year in the life of a bear family as two impressionable young cubs are taught life's most important lessons. Set against a majestic Alaskan backdrop teeming with life, their journey begins as winter comes to an end and the bears emerge from hibernation to face the bitter cold. The world outside is exciting—but risky—as the cubs' playful descent down the mountain carries with it a looming threat of avalanches. As the season changes from spring to summer, the brown bears must work hard to find food—ultimately feasting at a plentiful salmon run—while staying safe from rival male bears and predators, including an ever-present wolf pack. "Bears" captures the fast-moving action and suspense of life in one of the planet's last great wildernesses—Alaska!
May 16- Million Dollar Arm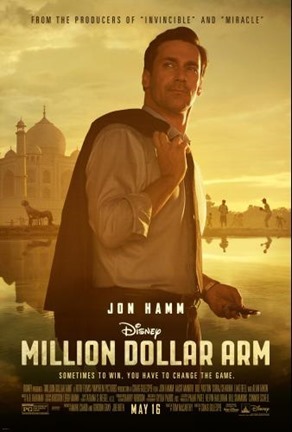 In a last ditch effort to save his career as a sports agent, JB Bernstein (Jon Hamm) concocts a scheme to find baseball's next great pitching ace. Hoping to find a young cricket pitcher he can turn into a Major League Baseball star, JB travels to India to produce a reality show competition called "Million Dollar Arm." With the help of a cantankerous but eagle-eyed retired baseball scout (Alan Arkin) he discovers Dinesh (played by Madhur Mittal from "Slumdog Millionaire") and Rinku (played by Suraj Sharma from "Life of Pi"), two 18 year old boys who have no idea about playing baseball, yet have a knack for throwing a fastball. Hoping to sign them to major
league contracts and make a quick buck, JB brings the boys home to America to train. While the Americans are definitely out of their element in India — the boys, who have never left their rural villages — are equally challenged when they come to the States. As the boys learn the finer points of baseball — JB, with the help of his charming friend Brenda (Lake Bell) — learns valuable life lessons about teamwork, commitment and what it means to be a family.
May 30- Maleficent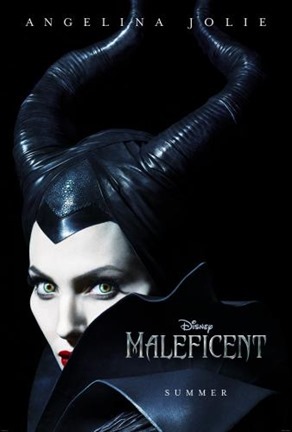 "Maleficent" explores the untold story of Disney's most iconic villain from the 1959 classic "Sleeping Beauty" and the elements of her betrayal that ultimately turn her pure heart to stone. Driven by revenge and a fierce desire to protect the moors over which she presides, Maleficent cruelly places an irrevocable curse upon the human king's newborn infant Aurora. As the child grows, Aurora is caught in the middle of the seething conflict between the forest kingdom she has grown to love and the human kingdom that holds her legacy. Maleficent realizes that Aurora may hold the key to peace in the land and is forced to take drastic actions that will change both worlds forever.
July 18- Planes: Fire & Rescue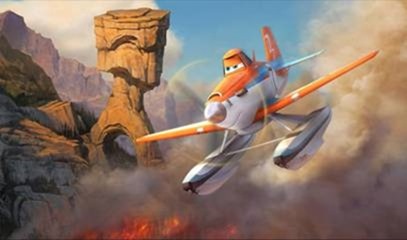 From the world of "Cars" soars "Planes: Fire & Rescue," a new comedy-adventure featuring a quirky crew of elite firefighting aircraft devoted to protecting historic Piston Peak National Park from raging wildfire. When world famous air racer Dusty (Dane Cook) learns that his engine is damaged and he may never race again, he must shift gears and is launched into the world of wildfire air attack. Dusty joins forces with veteran fire and rescue helicopter Blade Ranger and his courageous air attack team, including spirited super scooper Lil' Dipper (Julie Bowen), heavy-lift helicopter Windlifter, ex-military transport Cabbie and a lively bunch of brave all-terrain vehicles known as The Smokejumpers. Together, the fearless team battles a massive wildfire, and Dusty learns what it takes to become a true hero.
August 1- Guardians of the Galaxy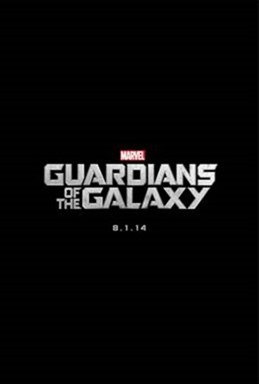 From Marvel, the studio that brought you the global blockbuster franchises of Iron Man, Thor, Captain America and The Avengers, comes a new team—the Guardians of the Galaxy. An action-packed, epic space adventure, Marvel's "Guardians of the Galaxy" expands the Marvel Cinematic Universe into the cosmos, where brash adventurer Peter Quill finds himself the object of an unrelenting bounty hunt after stealing a mysterious orb coveted by Ronan, a powerful villain with ambitions that threaten the entire universe. To evade the ever-persistent Ronan, Quill is forced into an uneasy truce with a quartet of disparate misfits—Rocket, a gun-toting raccoon, Groot, a tree-like humanoid, the deadly and enigmatic Gamora and the revenge-driven Drax the Destroyer. But when Quill discovers the true power of the orb and the menace it poses to the cosmos, he must do his best to rally his ragtag rivals for a last, desperate stand—with the
galaxy's fate in the balance.
August 8- The Hundred-Foot Journey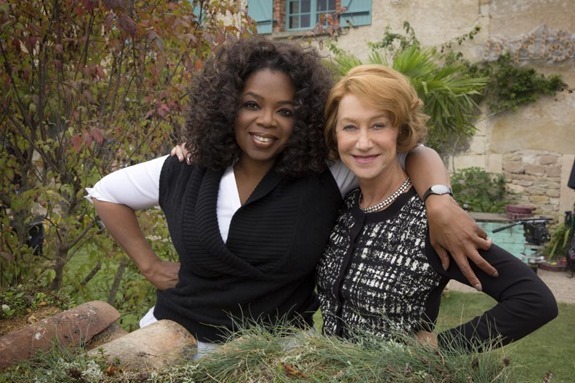 In "The Hundred-Foot Journey," Hassan Kadam (Manish Dayal) is a culinary ingénue with the gastronomic equivalent of perfect pitch. Displaced from their native India, the Kadam family, led by Papa (Om Puri), settles in the quaint village of Saint-Antonin-Noble-Val in the south of France. Filled with charm, it is both picturesque and elegant – the ideal place to settle down and open an Indian restaurant, the Maison Mumbai. That is, until the chilly chef proprietress of Le Saule Pleureur, a Michelin starred, classical French restaurant run by Madame Mallory (Academy Award®-winner Helen Mirren), gets wind of it. Her icy protests against the new Indian restaurant a hundred feet from her own, escalate to all out war between the two establishments – until Hassan's passion for French haute cuisine and for Mme. Mallory's enchanting sous chef, Marguerite (Charlotte Le Bon), combine with his mysteriously delicious talent to weave magic between their two cultures and imbue Saint-Antonin with the flavors of life that even Mme. Mallory cannot ignore. At first Mme. Mallory's culinary rival, she eventually recognizes Hassan's gift as a chef and takes him under her wing.

"The Hundred-Foot Journey" abounds with flavors that burst across the tongue. A stimulating triumph over exile, blossoming with passion and heart, with marjoram and madras, it is a portrayal of two worlds colliding and one boy's drive to find the comfort of home, in every pot, wherever he may be.
October 10- Alexander and the Terrible, Horrible, No Good, Very Bad Day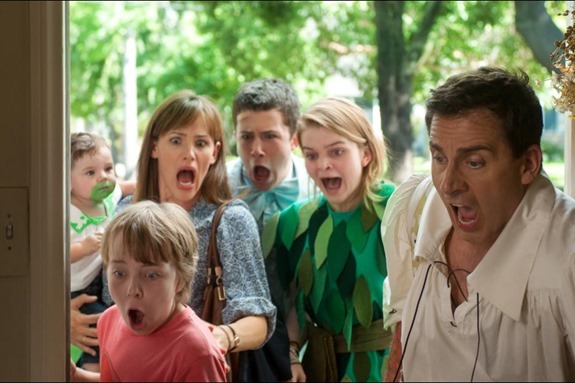 Disney's "Alexander and the Terrible, Horrible, No Good, Very Bad Day" follows the exploits of 11-year-old Alexander (Ed Oxenbould) as he experiences the most terrible and horrible day of his young life—a day that begins with gum stuck in his hair, followed by one calamity after another. But when Alexander tells his upbeat family about the misadventures of his disastrous day, he finds little sympathy and begins to wonder if bad things only happen to him. He soon learns that he's not alone when his mom (Jennifer Garner), dad (Steve Carell), brother (Dylan
Minnette) and sister (Kerris Dorsey) all find themselves living through their own terrible, horrible, no good, very bad day. Anyone who says there is no such thing as a bad day just hasn't had one.
November 7- Big Hero 6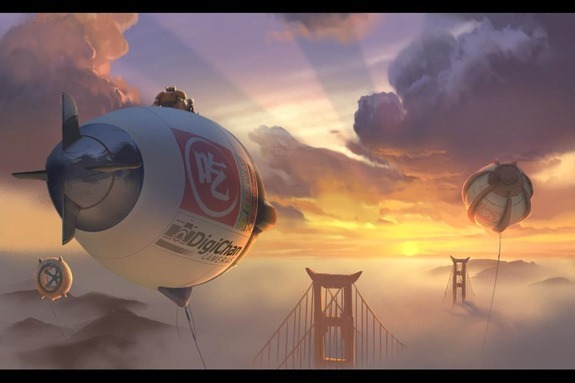 From Walt Disney Animation Studios comes "Big Hero 6," an action comedy adventure about brilliant robotics prodigy Hiro Hamada, who finds himself in the grips of a criminal plot that threatens to destroy the fast-paced, high-tech city of San Fransokyo. With the help of his closest companion—a robot named Baymax—Hiro joins forces with a reluctant team of first-time crime fighters on a mission to save their city. Inspired by the Marvel comics of the same name, and featuring comic-book style action and all the heart and humor audiences expect from Walt Disney Animation Studios, the CG-animated "Big Hero 6" hits theaters in 3D on November 7, 2014.
November 21- McFarland (no pictures just yet!)
December 25- Into the Woods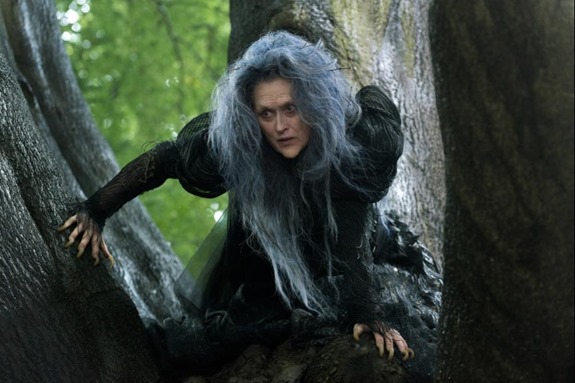 Meryl Streep ventures "Into the Woods" as the Witch who wishes to reverse a curse so that her beauty may be restored. The humorous and heartfelt musical, a modern twist on the beloved Brothers Grimm fairy tales, explores the consequences of the quests of Cinderella, Little Red Riding Hood, Jack and the Beanstalk and Rapunzel—all tied together by an original story involving a baker and his wife, and the witch who cast a spell on them.
Which movie are you the most excited to see?