I'm sharing #Advil in my life as part of an Advil® sponsored series for Socialstars. #FastAdvilFanatics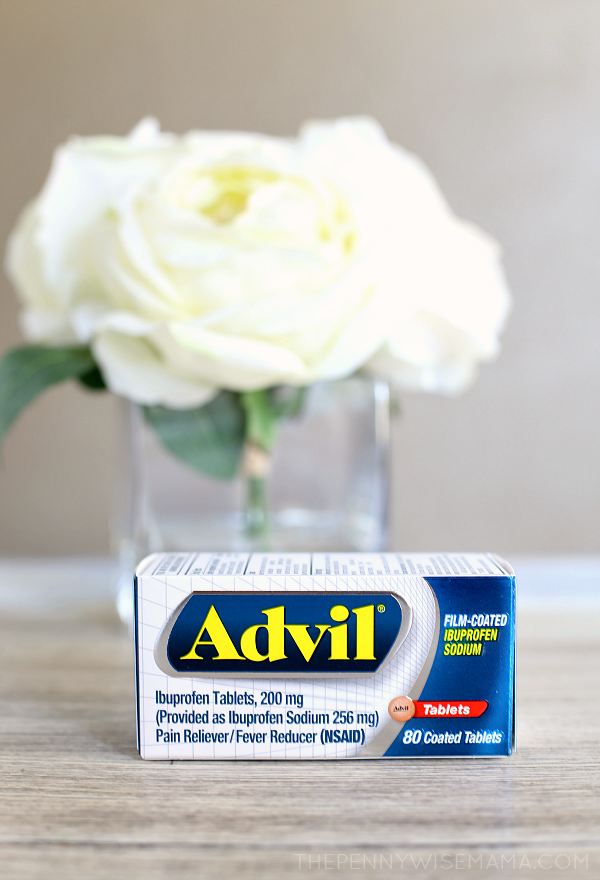 Having a headache is no fun! After suffering a concussion at age 11 and a skull fracture at age 17, I've had my fair share of headaches. They are usually triggered by stress, hunger, or lack of sleep, but sometimes they seem to come on for no reason. Over the years, I've learned how to deal with them, and for the most part, get rid of them. If you've ever had a headache that just doesn't want to go away, you'll want to read my tips below to see how to get rid of a stubborn headache fast.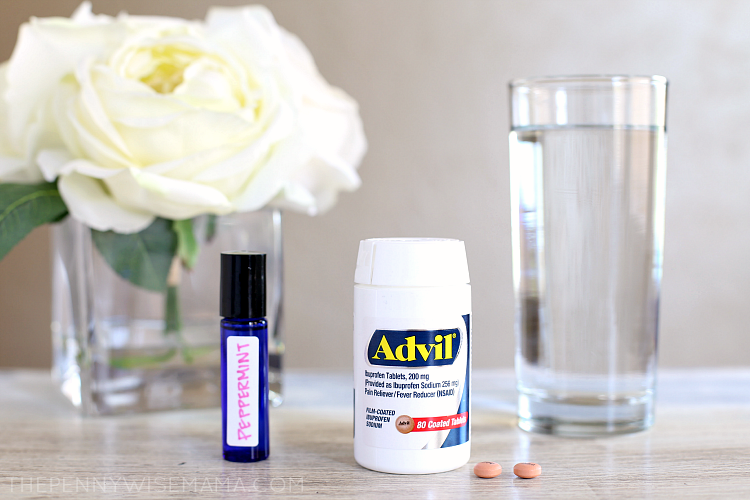 Headaches can strike at any time, and oftentimes, they can be hard to get rid of. Instead of waiting to see if your headache will go away on its own, I have found that it works best to attack it right away. For best results, do all of the following:
1. Take Advil Film-Coated Tablets – Advil is fast-acting to help you defy even the toughest pain. You can take 1-2 tablets every 4-6 hours to relieve headaches and muscle pain or tightness. I usually take two tablets with a big glass of water as soon as I feel a headache come on.
2. Roll-On Essential Oils – Peppermint essential oil works really well for tension headaches. It soothes pain and muscle tightness, allowing your muscles to relax. Apply to the back of your neck and temples and massage in gently. Other oils that may help are Deep Relief and Lavender.
3. Drink Plenty of Water – Whenever you take a pain reliever such as Advil, you should drink lots of water. Not only does this help the medicine to start working more quickly, it also prevents you from becoming dehydrated, which can actually cause you to get a headache in the first place.
4. Rest – You don't have to take a nap, but simply laying down for 15-20 minutes in a quiet room with your eyes closed may be just what you need to help cure your headache.
5. Stretch – Headaches are oftentimes caused by tension in your muscles. Stretching your neck, as well as your back, can relieve some of this tension and increase blood flow to the area.
You may also find that it helps to see a chiropractor, massage therapist and/or acupuncturist for routine maintenance. I have found that I get less headaches when I go to the chiropractor once a month. In the past, when my headaches were more frequent and severe, I also found relief from massages and acupuncture. Find what works best for you and stick with it!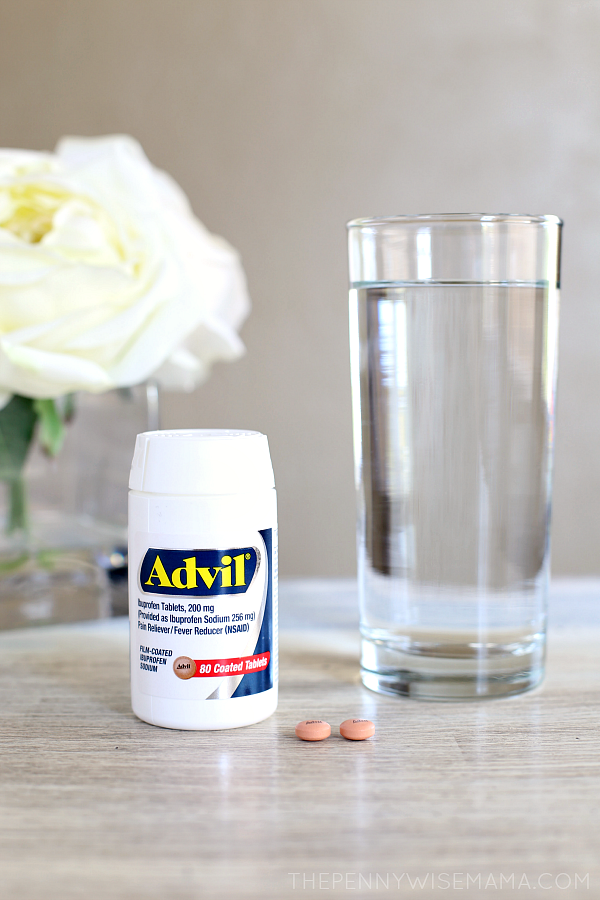 Hopefully, these tips will help you fight off your next headache! Keep in mind, headaches are often caused by triggers. If you know what triggers your headaches, you can take steps to prevent them from coming on in the first place.
What triggers your headaches and what have you found works best to get rid of them?