It's that time of year when everyone seems to make it a point to live a healthier lifestyle. A little exercise and eating healthy really does go a long way. If you are looking to kickstart your journey to better health, you may want to learn more about ALOHA: The Daily Good, a dried green juice packed full of nutrients.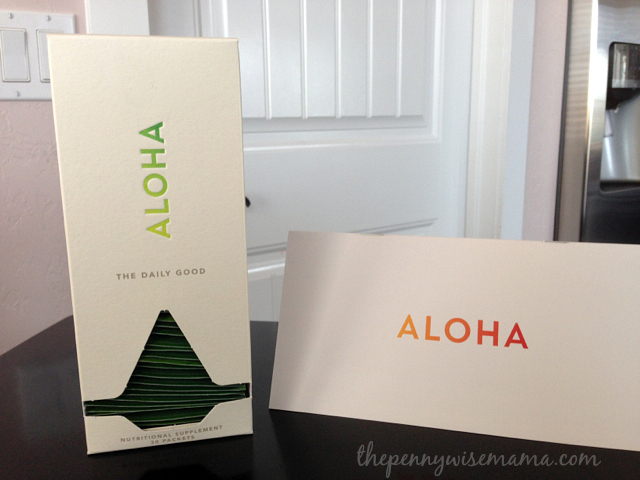 Recently launched, The Daily Good is a green-juice powder that contains 14 nutrient-rich fruits, vegetables and minerals, such as spinach, spurlina and coconut water. Through the brand's unique puree and drying process, these ingredients maintain potent nutrition and fiber that is typically lost with the pulp and skin in most green juices. At only $2.50/juice, The Daily Good encourages younger looking skin, increased hydration, better digestion and greater energy, promoting overall health. This portable packet is great for moms on-the-go!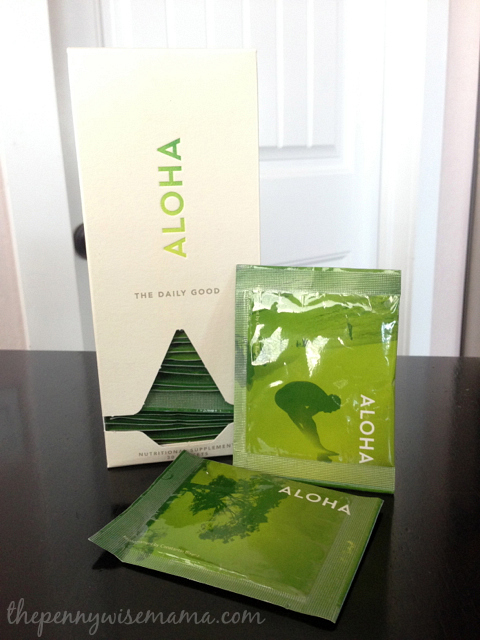 I just recently had the opportunity to try The Daily Good and so far I have been very impressed! Each box comes filled with individual packets, so you don't have to worry about measuring each day's serving. The powder is a dark green color and can be mixed into any type of beverage. I have been adding mine to my breakfast smoothie each morning and while it has changed the flavor a little bit, I don't mind too much. I will say that it does have a distinct natural greens flavor, so you may want to mix it into something other than water if you are sensitive to taste.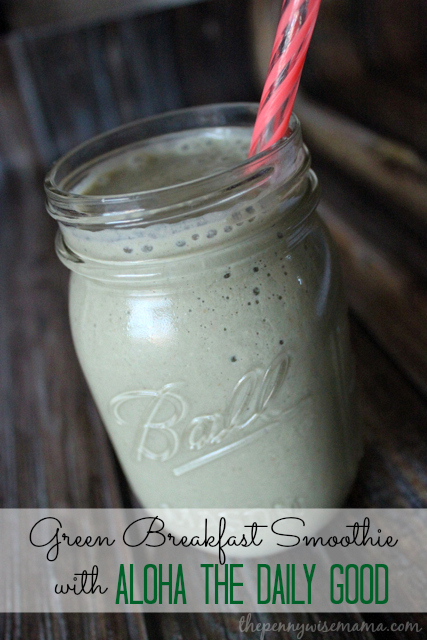 Green Breakfast Smoothie with Aloha The Daily Good
Author:
The PennyWiseMama
Ingredients
1 c. unsweetened vanilla almond milk
½ c. plain greek yogurt
1 tbsp. nut butter
1 banana
1 packet of ALOHA The Daily Good
1 c. ice
Instructions
Combine all ingredients in blender.
Blend until smooth.
Serve immediately.
I am looking forward to trying The Daily Good over the course of the next month. So far I have already noticed an increase in energy, so I will be interested to see how I feel overall after taking it consistently over time.
You can buy a 15 day supply of Aloha The Daily Good on Amazon for $33.