When it comes to revamping or redecorating your home, interior design trends fluctuate like apparel in the fashion industry. Hiring a professional interior designer can be expensive — the more experience they bring to the table the more the homeowner pays. These budget-friendly interior design trends for 2017 allow homeowners the opportunity to draw on creative ideas for inspiration without breaking the bank.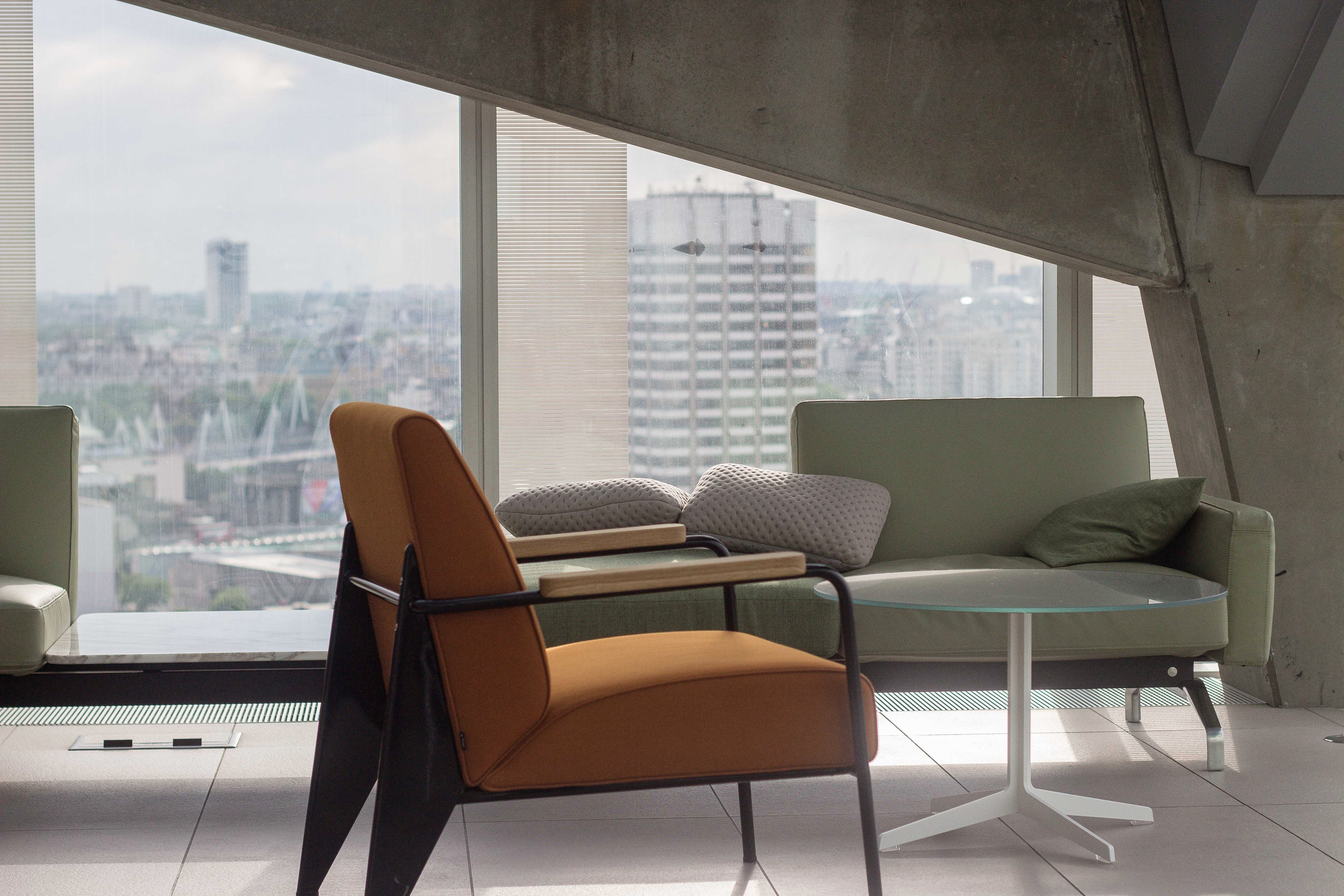 image source: GoHaus
The key to pulling off these 5 interior design tips is to think about your space with a creative mind and a keen attention to detail!
1. Painting the Rooms
The most affordable investment when it comes to interior design is painting a room. In 2017, earth-tone paint colors are being utilized to help give furnishings and accessories more focus. Going with a darker wall color and painting the trim and moldings a lighter solid color creates a professional look that is clean and soothing at the same time. A popular trend for 2017 is having two adjoining walls painted different shades of earth-tone paint, and keeping with this theme throughout the house.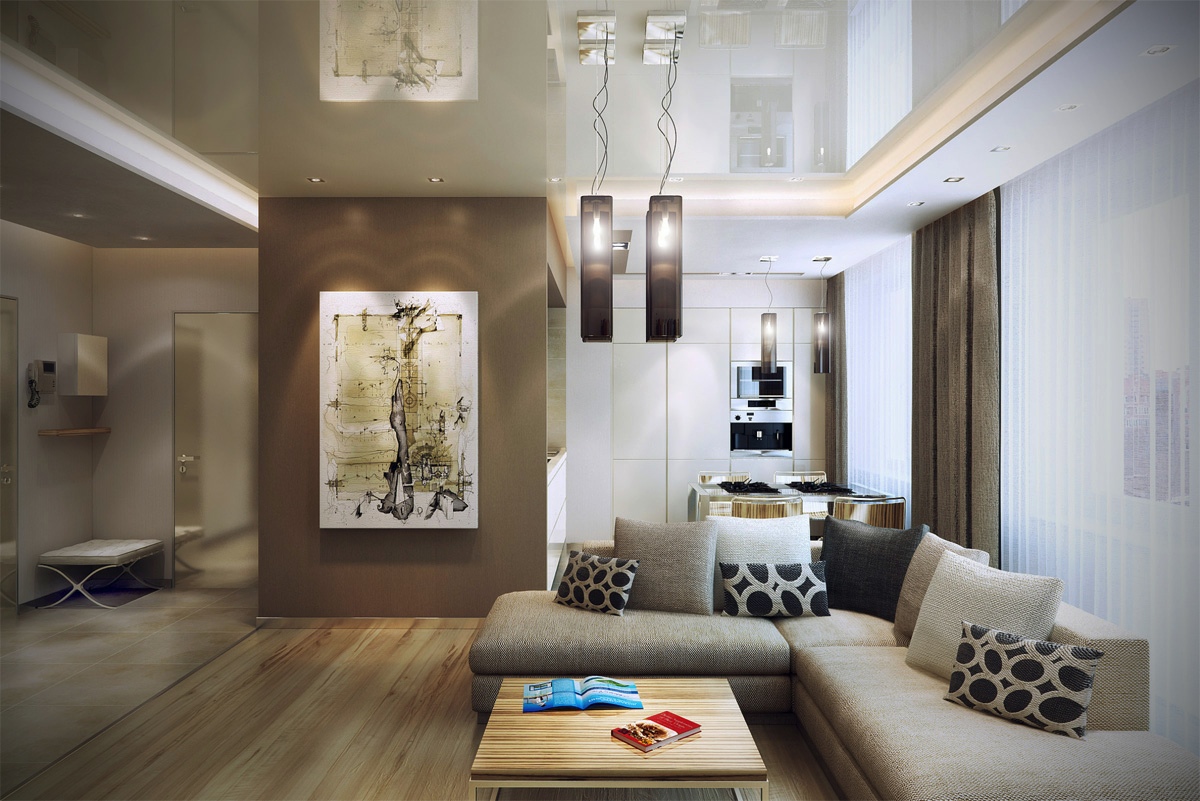 image source: Decoholic
2. Increasing Smaller Spaces
Living in smaller spaces has never been as popular as it is today, with more families moving into smaller homes to be able to afford their lifestyle. This has created a unique design trend, allowing homeowners to utilize that smaller space by going up and under. Things like custom bookcases that stretch from floor to ceiling create a dramatic effect, while allowing you to get a ton of items normally scattered around the house all into one location without taking up a ton of space. Storage compartments can be made to hide behind bathroom and bedroom full-length sliding mirrors and in closets, where accessories can be hidden out of sight but still be within arm's reach. Check out these Design Ideas for Small Spaces by HGTV to get more ideas like this.
3. Focusing on the Floors
Changing the appearance of the flooring is an affordable interior design trend that will have a long-lasting positive impact on your entire decor. This year, many families are opting for vinyl click flooring instead of expensive wall-to-wall carpeting. Installing vinyl plank flooring is quite easy and one of the most affordable flooring options for many do-it-yourself homeowners. Once the room has been prepped, all that is required is positioning the planks and pressing them together until they click into place. Often there is minimal prep work, and no contractor is needed, making it an affordable design option that drastically improve the appearance and value of a home.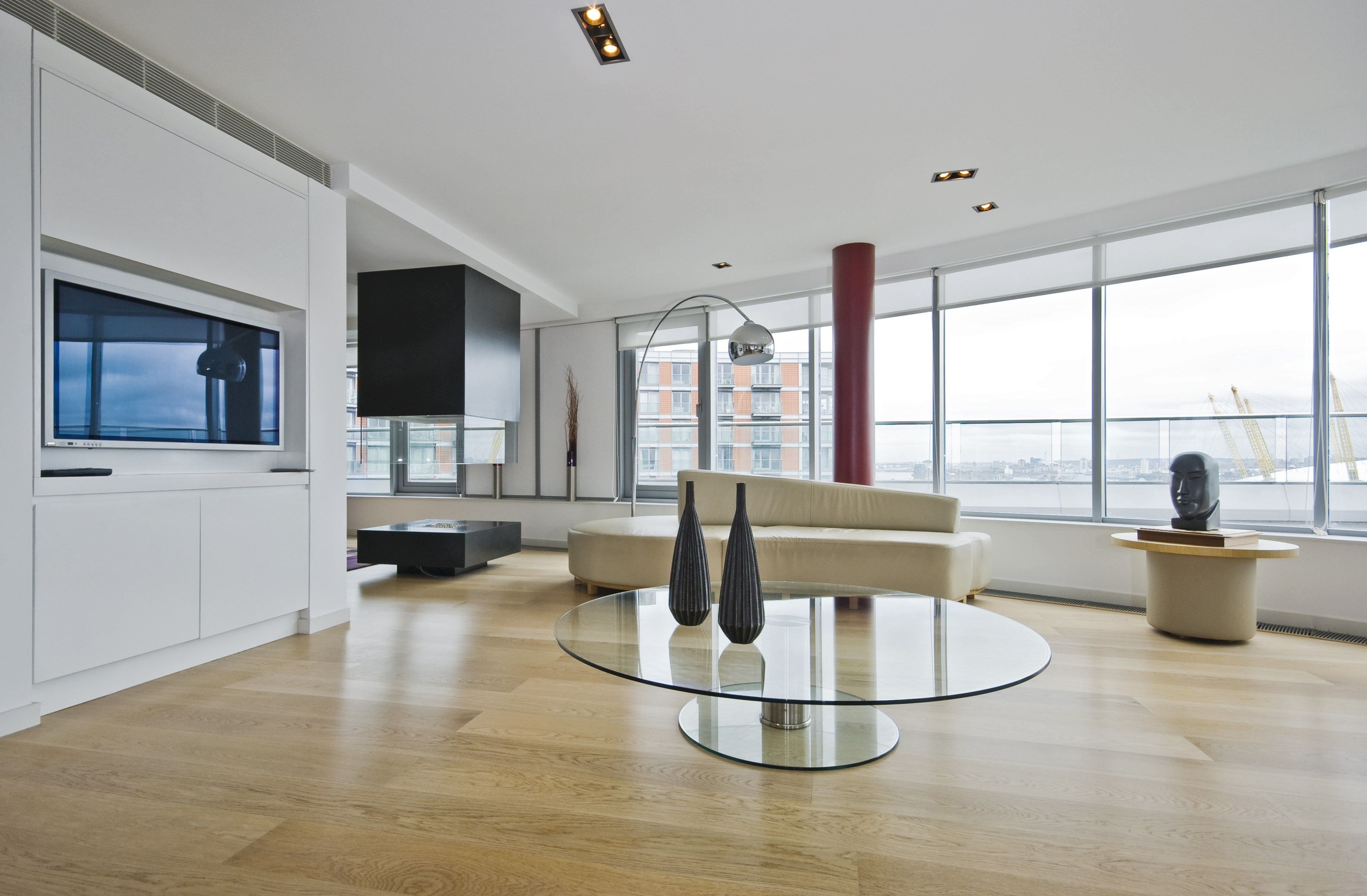 4. Buying Secondhand
The popularity of yard sale buyers and flea market flippers on television has inspired a new interior design trend that is taking the country by storm. Consider getting some furniture for a room at a yard sale, church rummage sale, estate sale, or even a consignment shop. Many folks who have fallen on hard times are letting go of barely used furniture that can be had for a fraction of the retail price. If the pieces have solid construction and need minor upholstery work, you can easily stay under budget and transform the look of the home with like-new furniture and accessories.
5. Reproduction Architecture
Interior design on a budget means getting creative with what you already have. To create stunning wall frames or sconces, all you need is a few rolls of painter's tape. Also, by arranging the tape in certain way, you can now paint vertical and horizontal lines that give the room the appearance of depth and length. Creating squares and rectangles on the walls are perfect for framing out furniture or isolating different pictures.
These budget-friendly interior design trends for 2017 allow money-conscious homeowners to update their décor and style without breaking the bank or having to hire an expensive design team. With some budget shopping and attention to detail, you can keep your home looking modern, cozy and full of life!