We all know that drinking plenty of water each day is important. It's essential for keeping our bodies hydrated and functioning at an optimal level. But how much water should you be drinking? Depending on who you ask, most experts recommend at least eight glasses a day or half of your body weight in ounces. So if you weigh 150 pounds, you should drink approximately 75 ounces of water a day. For some people this is a piece of cake, while others find it to be a challenge.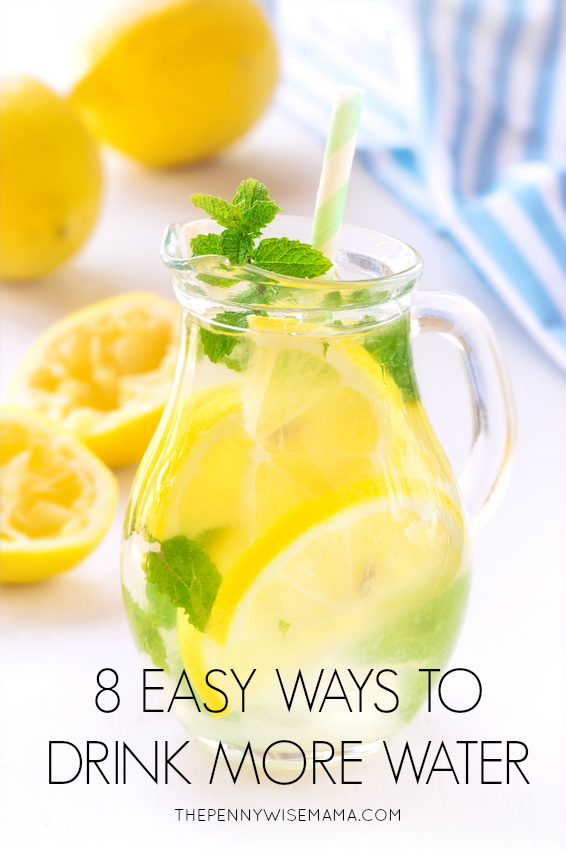 It's easy to come up with excuses for not drinking enough water. Maybe you're too busy to remember, or maybe you simply don't like the taste. I can relate which is why I'm sharing this list of tips for incorporating more water into your everyday routine!
8 Easy Ways to Drink More Water
1. Start Your Day with a Glass — Before you eat breakfast or have your morning cup of coffee, drink a full glass of water. This will not only help with digestion, it will also help your body start the day off on the right track.
2. Flavor It — Add mint leaves, berries, or a wedge of lemon, lime, orange, watermelon or even cucumber to your water to enhance the flavor and make it more enjoyable to drink.
3. Filter It — If your tap water doesn't taste that great, consider using filtered water instead. Filtering your water will remove contaminants that are left in the water even after it goes through your city's water treatment facility. There are many different filter options available, from water pitchers to drinking water systems that connect to your faucet.
4. Use an Insulated Tumbler — Cold water tends to taste better, making it easier to drink. If you don't have access to ice cubes throughout the day to keep your water cold, you could either freeze your water bottle, or better yet, purchase a double insulated tumbler that will keep your water cold for 10+ hours! The Yeti brand is always a great choice, but we have also had great success with the Ozark Trail brand.
7. Eat Your Water — There are plenty of fruits and vegetables that have a high water content, such as watermelon, grapefruit, strawberries, tomatoes, cucumbers, celery and iceberg lettuce. Eating them will count towards your daily water goal and the best part is they are full of nutrients too!
6. Have a Glass with Each Meal — Get in the habit of drinking a glass of water with each meal. This aids in digestion and it also helps prevent overeating. If you want to have a soda or alcoholic beverage with your meal, make yourself a deal that you will drink a glass of water first.
7. Track Your Consumption — It's easy to forget to drink water when you are busy. If you have trouble remembering to stop and have a glass, or you simply enjoy a challenge, there are plenty of apps out there to keep track of your water consumption each day.
8. Test Your Water — If you have hard water or you've noticed a change in the taste of your water, you may want to have your water tested. Hard water can cause many problems, such as clogging up your appliances, creating spotty dishes, leaving your skin dry, and making your clothes dull and scratchy. Testing you water can help resolve hard water problems, remove excess iron and improve the taste of your drinking water.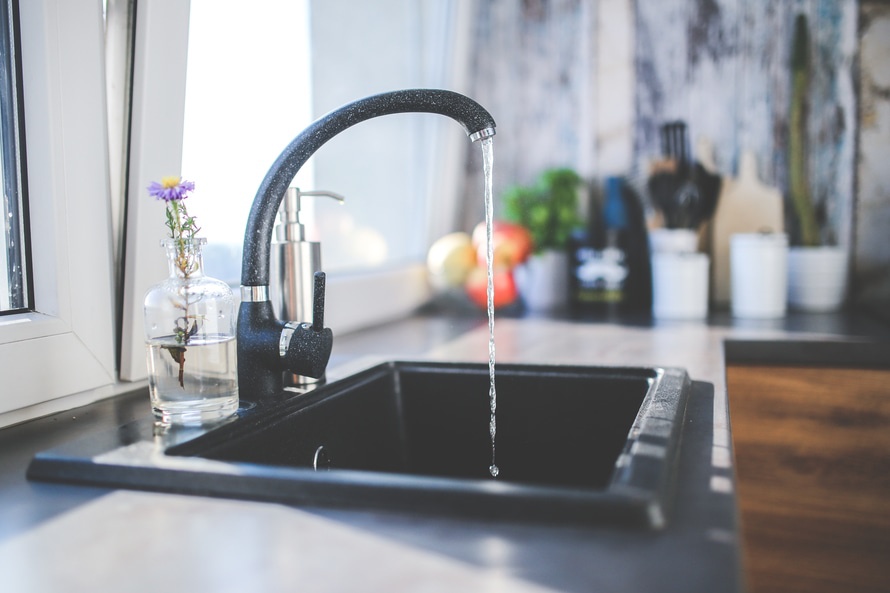 Get a Free Water Analysis
Understanding exactly what's in your water is the first step to seeing water clearly. Hellenbrand can help take the guesswork out of your home's water problems. Fill out this form to get a FREE Water Analysis and check out this infographic to learn more about your water!
What are you tips for drinking more water? Have you had your water tested?
I partnered with Hellenbrand and The Motherhood to bring you this post. All opinions are my own.