Every morning I make a delicious smoothie for breakfast. I usually use almond milk as the base, but lately, I have been using Silk Cashewmilk, a new dairy alternative from the Silk brand.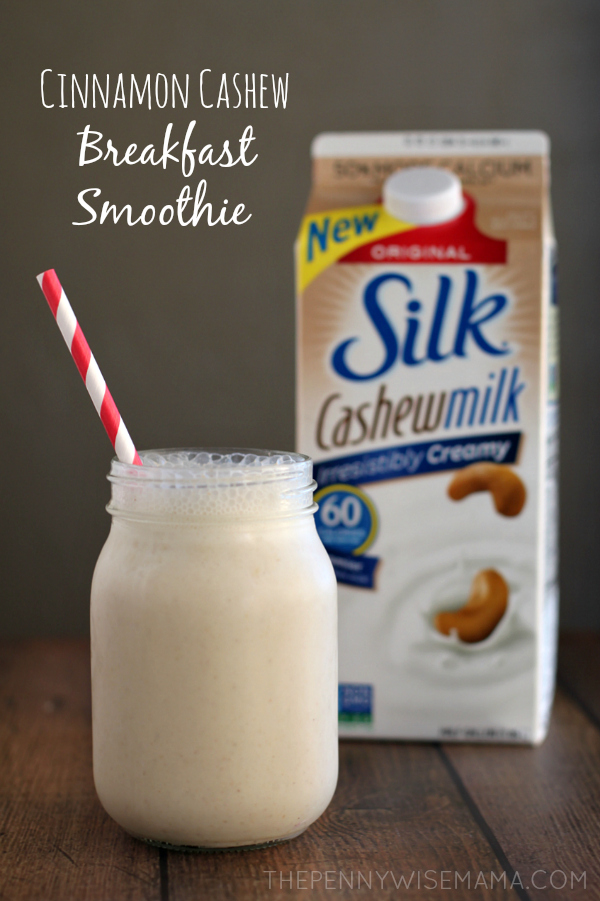 I love the mild flavor and how creamy it makes my smoothies. Even my kids love it! While none of us have a true dairy intolerance, we have found that we prefer the taste and health benefits that cashew milk has to offer.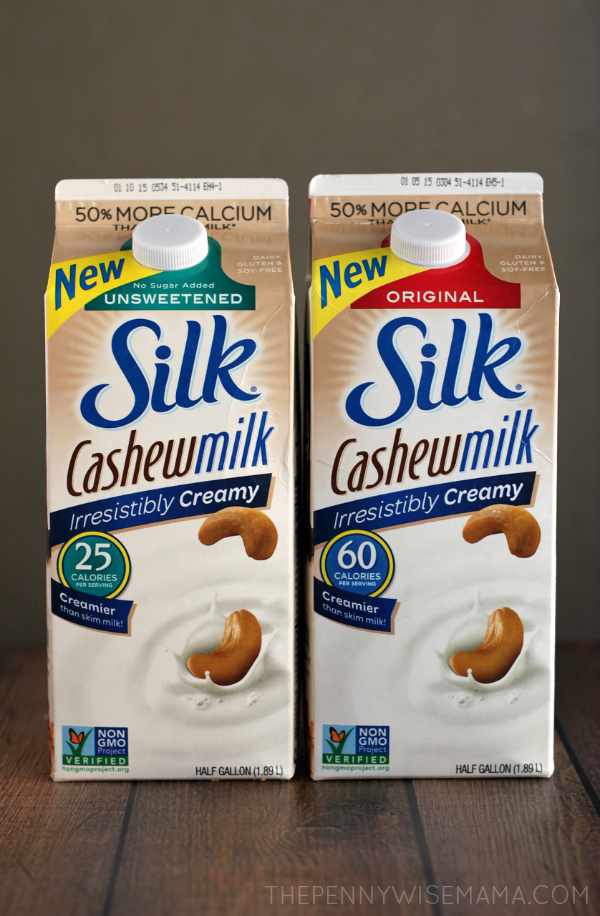 Silk Cashewmilk offers the best of both worlds with an irresistibly creamy and delicious taste with fewer calories than skim milk.
It has 50% more calcium than dairy milk with only 60 calories per serving (25% less than skim milk)* and it's an excellent source of calcium and vitamin D.
Enjoy it as a dairy milk alternative, in a glass, over cereal, or in smoothies and recipes.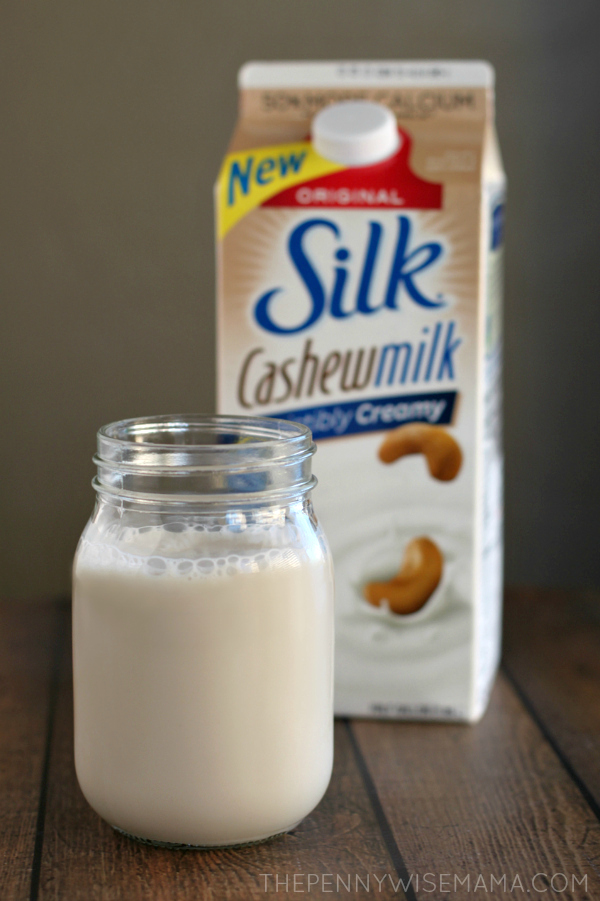 My twin girls love Silk Almondmilk, so I wasn't surprised when they kept asking for refills of Silk Cashewmilk after trying it for the first time.
For the most part they have been drinking it with meals, but they have also had it over cereal and in smoothies. They love how smooth and creamy it is and actually prefer it over almond milk now!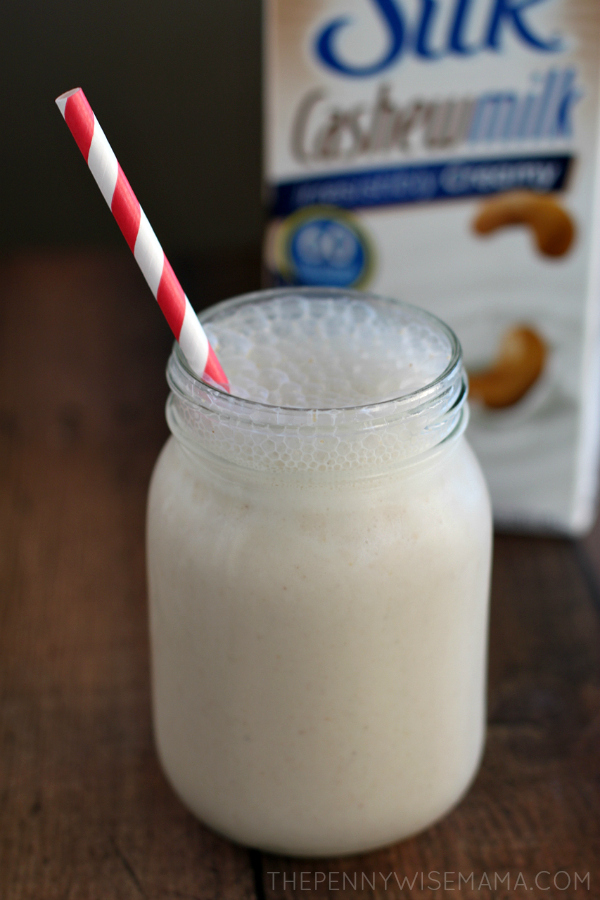 I'm not one to drink milk by the glass, so I have been using Silk Cashewmilk in my morning breakfast smoothie. The combination of cashew milk, Greek yogurt, banana, peanut butter, oats, ground flaxseed and cinnamon creates a delicious and satisfying meal.
Not only does it taste yummy, but it's also packed full of healthy ingredients to give your body the energy it needs to kickstart your day. I encourage you to try it and let me know what you think!
*Silk Original Cashewmilk: 60 cal/serv; skim dairy milk: 80 cal/serv. USDA National Nutrient Database for Standard Reference, Release 26. Data consistent with typical skim dairy milk.
This conversation is sponsored by Silk. The opinions and text are all mine.