I wrote this review while participating in an Influencer campaign by Mom Central Consulting on behalf of Johnson & Johnson Vision Care, Inc. and received a promotional item from Mom Central to thank me for participating.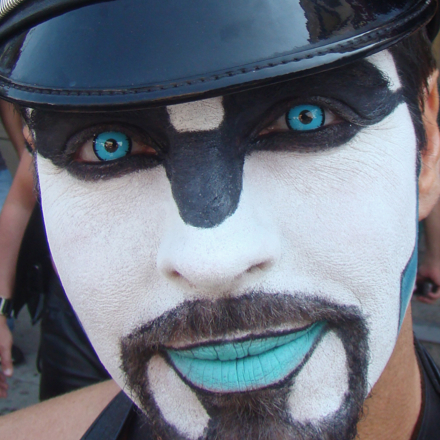 Halloween is right around the corner, which means many of you will be dressing up in costumes. Some of you may even consider wearing cosmetic contact lenses to complete your costume or look. This may seem like a fun, harmless idea, but it could cause serious risk and/or permanent damage to the health of your eyes if it's not done under the supervision of your eye doctor. All contacts lenses, even purely cosmetic ones, require a prescription from an eye care professional. It may seem like no big deal, but it's something to take seriously, especially if your teen is requesting them. It's best to seek the advice of a health care professional before wearing contact lenses, even if it's just for one night.

Johnson & Johnson Vision Care, Inc., manufacturer of ACUVUE® Brand Contact Lenses reminds us — especially teens — how important it is to practice safe contact lens wear and care. If you or someone in your family wears contact lenses, make sure you are following the helpful tips below.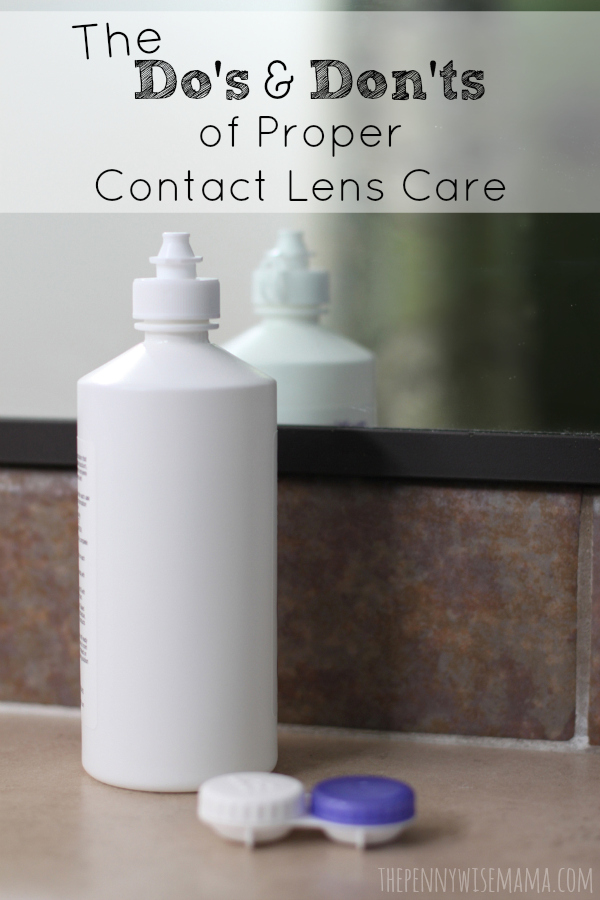 The Do's and Don'ts of Proper Contact Lens Care:
DO:
• Wash and rinse your hands thoroughly with a mild soap and dry with a lint-free towel before handling your lenses
• Put in your contacts before you put on your makeup or any costume paint
• Remove lenses immediately if you experience eye discomfort, excessive tearing, vision changes, and redness of the eye or other problems and promptly contact your eye care professional
• Always remove, clean and disinfect your lenses according to the schedule by your eye doctor
DON'T:
• Wear another person's lenses
• Wear lenses longer than the time frame recommended by your eye doctor
• Rinse your lenses in water from the tap or expose them to any water — such as swimming or showering — while wearing them
• Use anything aside from recommended solution by your eye doctor, such as saliva, to lubricate your lenses
My husband and I both wear contact lenses. We see our eye doctor once a year for checkups and do our best to follow her recommendations. We are pretty picky about always washing our hands before handling our lenses and disinfecting them on a daily basis. The only thing we don't do a good job of is changing them within the time frame recommended by our doctor. We lose track of how long we have been wearing them, so sometimes we wear them for a week or two longer than we should.

If you also have trouble remembering when to change your contact lenses, the ACUMINDER® Tool is a great way to keep track. It is a free service that sends an automatic reminder via email and/or cell phone text message on when to replace contact lenses, when to order new lenses and when to schedule an eye exam. Registration is free and open to all contact lens wearers.
You can find additional healthy vision & contact lens tips from Johnson & Johnson here.
Whether you wear contact lenses on a daily basis, or have been thinking about wearing decorative ones just for fun, make sure that you play it safe and practice proper eye care!