My twin girls recently hit a growth spurt, which means it's once again time to buy them new clothes. Like many moms, I love shopping and buying my kids the latest styles. The thing that bothers me is it seems like they always outgrow their clothes before they actually wear them out. For that reason, I don't like to spend very much on clothes. I tend to shop sales and buy items at a discount, or I buy brands that are already affordable to begin with.

Thankfully, there are brands like Garanimals that make buying clothes on a budget easier. Garanimals clothing is carefully designed to provide babies and kids with affordable fashion and comfort while guaranteeing quality, value, and ease of shopping to parents. Garanimals is made for newborns as well as young children (up to 5T) and is sold exclusively at Walmart stores and at Walmart.com.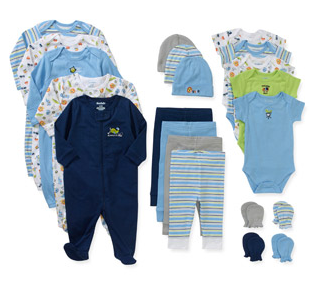 I have purchased Garanimals clothing for all three of my kiddos and really like that they are made well. I also appreciate that they come with an affordable price tag.
Buying clothing for kids can be expensive, especially if you have several kids to buy for. If you are looking for ways to outfit your kids in style and on a budget, check out my tips below.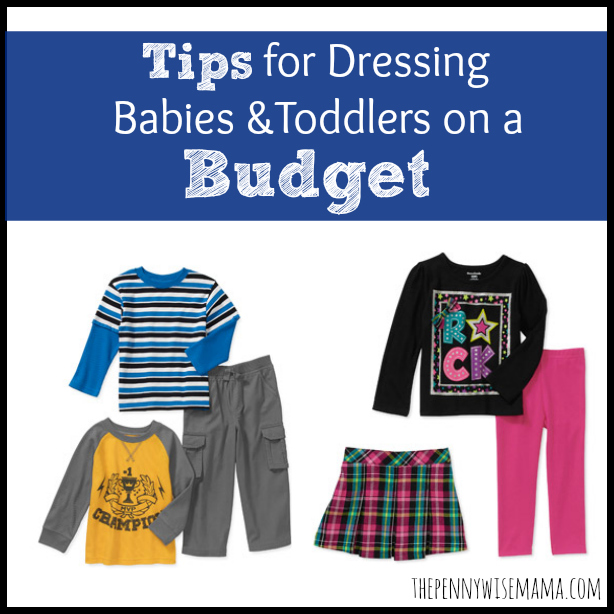 Tips for Dressing Babies & Toddlers on a Budget
Go for value instead of designer names. That $30 dress may seem cute, but it's not practical. Instead, shop brands like Garanimals that offer quality and an affordable price tag.
Don't buy more than what you need. Kids outgrow clothes quickly, so only buy enough to outfit your child for 7-10 days. They will be just fine if they don't have an overflowing wardrobe of the latest fashions!
Purchase mix and match styles. Find items that mix and match well with each other. A few solid colored leggings, along with a few different shirts with coordinating colors or patterns will allow you to create a handful of styles for your little girl. Boys are just as easy. A few pairs of jeans and a handful of shirts go a long way!
Buy at the end of the season for the next year. Stores always heavily discount items at the end of the season to make way for new merchandise. This is a great time to buy! Of course, you have to predict what size you will need for the next year. If your child is average size, you can pretty much go off the manufacturer's suggestions. If not, use your own judgement based on how your child is growing. While it seems more risky, this is an incredible way to save, especially if you combine with coupons!
Wait for a sale. NEVER pay full price. If there's something you think you must have, just tell yourself that it will be on sale before you know it.
Kids put a lot of wear and tear on their clothes and outgrow them quickly. Don't waste your money on expensive name brands or designer labels. Instead, take a look at Garanimals clothing the next time you are at Walmart. With everyday low prices, you don't have to feel bad about replacing them if your kids outgrow them or ruin them while having fun.
This video is a cute reminder of how fast our kids grow. Check it out!
This is a sponsored conversation written by me on behalf of Garanimals. The opinions and text are all mine.