For as long as I can remember, I have been drawn to cars. I'm sure it has something to do with my dad being a bit of car enthusiast growing up. It wasn't uncommon for him to get a new vehicle every year or two. It must have worn off on me, because now as an adult, I find myself checking out cars on a daily basis and dreaming about which one I will purchase next. I am always down for test driving new cars, so when Kia invited me to San Diego for a Ride & Drive Event to test out #TheNewKia, I was more than excited. I couldn't wait to meet the brand, connect with other influencers and test drive the 2016-2017 models.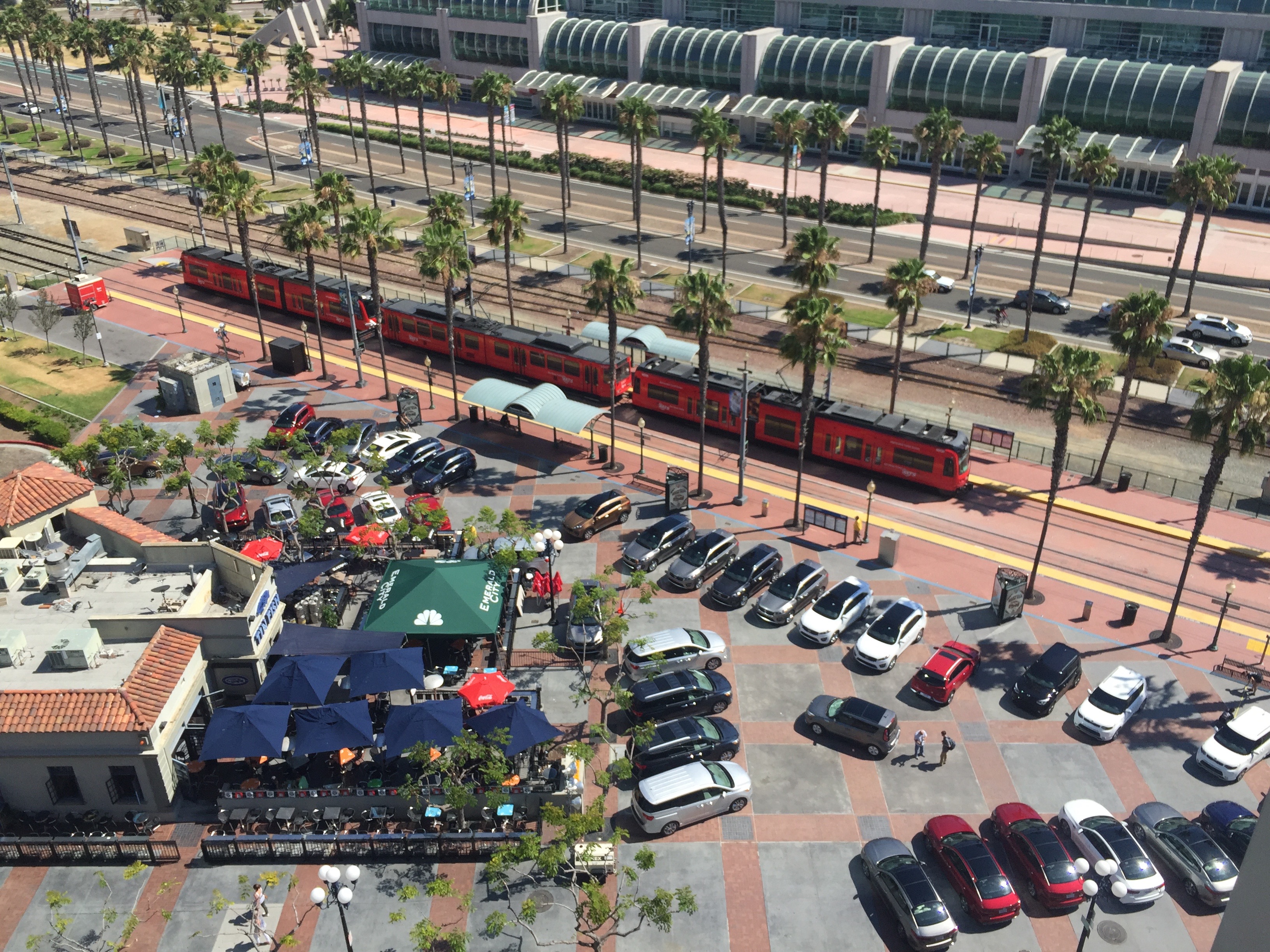 I have been on a number of blogging trips and this one was by far the most fun. Kia provided us with a memorable experience that went above and beyond simply learning about the brand. We got to know each other and have a blast at the Hard Rock Hotel (yes, there was plenty of food, drinks, dancing and even karaoke), and we got to tour the beautiful city of San Diego in some of Kia's newest models.
Kia had its whole line-up in San Diego, which made it hard to pick which vehicles to drive. I ended up driving the 2017 Kia Sedona and Kia Optima (and rode in the Kia Sorento). They were all amazing! Up first was the Kia Sedona, and to be honest, I wasn't initially excited about it. Why? Because I've had minivan and I didn't like it. I told myself I would never get another minivan ever again. So naturally, I went into the test drive with my mind made up that I wouldn't like it. Boy, was I wrong.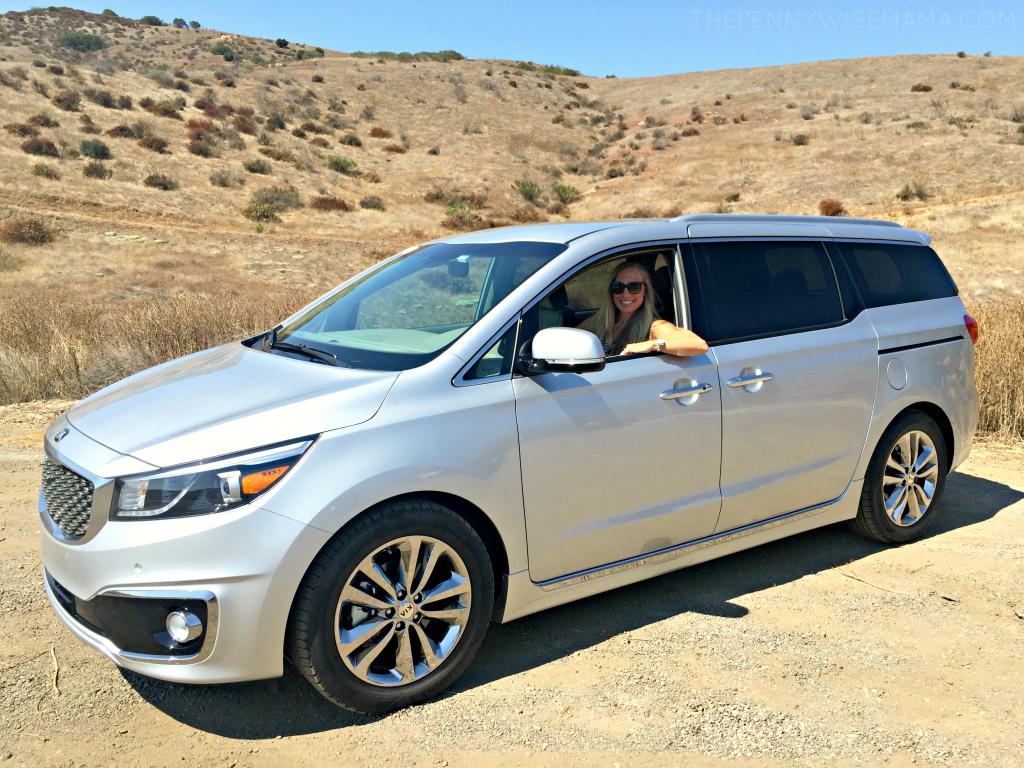 The Kia Sedona is sexy. It's got a sporty, masculine look to it and it drives like a dream. From the soft leather, to the premium Harman Kardon audio system, to the reclining bucket seats with foot rests in the middle row, this "minivan" is so not like a van. It's attractive and fun to drive, while still being spacious, functional and practical. And, I can't believe I'm going to say this, but it's definitely on my must-have list. Yep, it's that amazing!
We will be in the market for a new mid-size car within the next year or two, so I was most looking forward to driving the Kia Optima. The styling has come a long way in recent years and I've heard such great things about it. I couldn't wait to see it and drive it firsthand.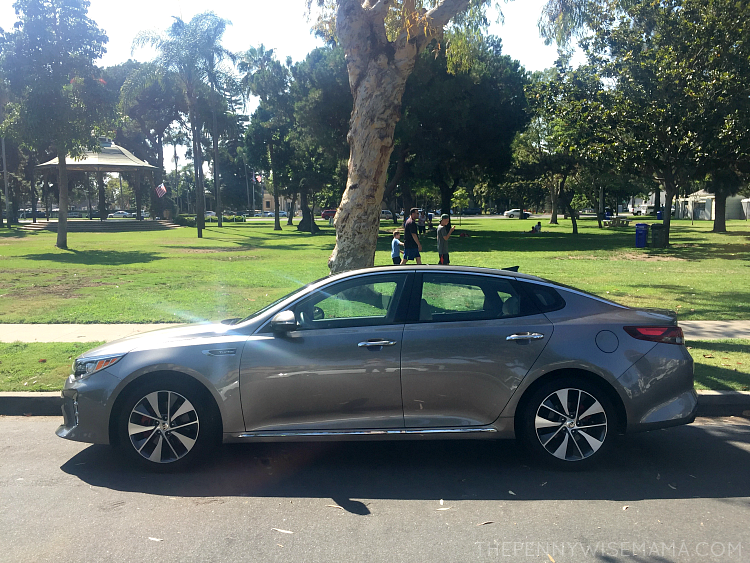 First, the Optima is gorgeous. I love the tiger nose front end. Like the Sedona, it gives the car a sporty, masculine look. Second, the Optima offers a comfortable, luxurious ride. From the premium leather, to the Harman Kardon audio system, to the navigation system and back-up camera, the interior details remind me of a luxury vehicle. Another thing to note is the turbo engine is pretty awesome. It's fast off the line and definitely has some nice power to it, making it super fun to drive.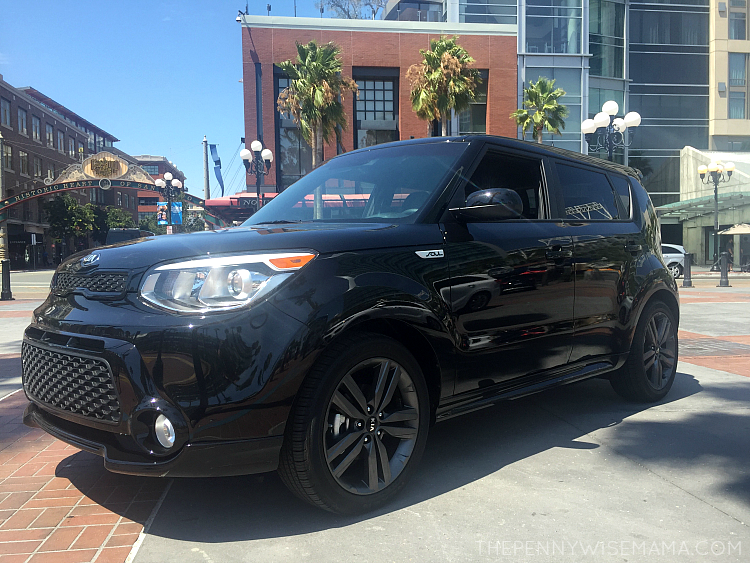 Going into this event, I wasn't sure what to expect from the vehicles. I knew I would have fun, but I wasn't sure if I would like the cars. Not only did I end up loving them, my entire perception of the Kia brand has changed. I was completely blown away by the energy, dedication and quality surrounding the brand. They sure have come a LONG way and there's a reason why they're now ranked #1 by J.D. Power for initial quality. They went from being dead last in 2001 — behind brands that don't even exist anymore — to being at the top in 2016. This is the first time in 27 years that a non-luxury brand has won. That is impressive. Go Kia!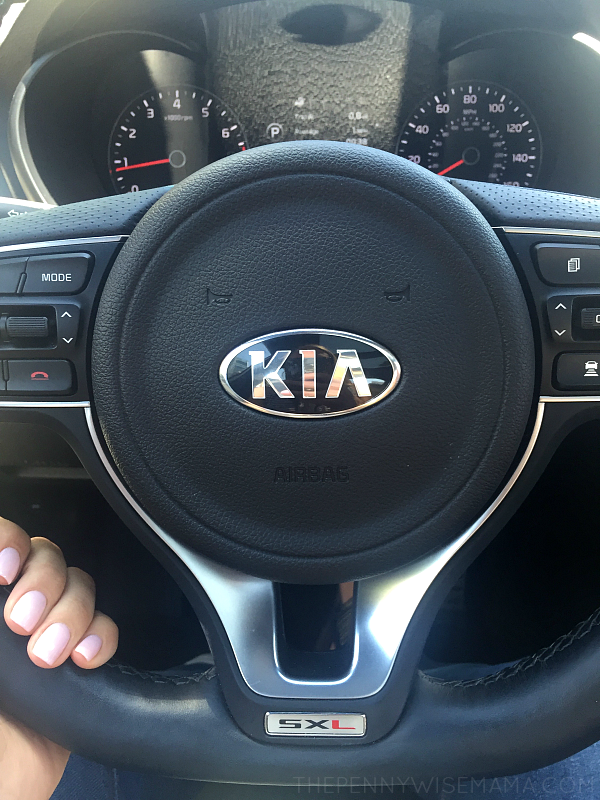 Kia, thank you so much for this incredible opportunity! You opened my eyes to a brand that I may have overlooked and you gave me a chance to get to know some of my fellow influencers on a deeper level. I look forward to seeing your company continue to excel and I hope we'll be working together again soon!
Disclosure: Kia provided me with travel and hotel accommodations in exchange for editorial consideration. All opinions are my own.