It's that time of year again — time for kids to head back to school! As you prepare to send your kids back, I wanted to share some exciting changes being made to school lunches. Whether you choose to pack your child a lunch or have your child eat school lunch, it's important that you know what our school districts are doing behind the scenes to improve the quality of school lunches. I think you might be surprised!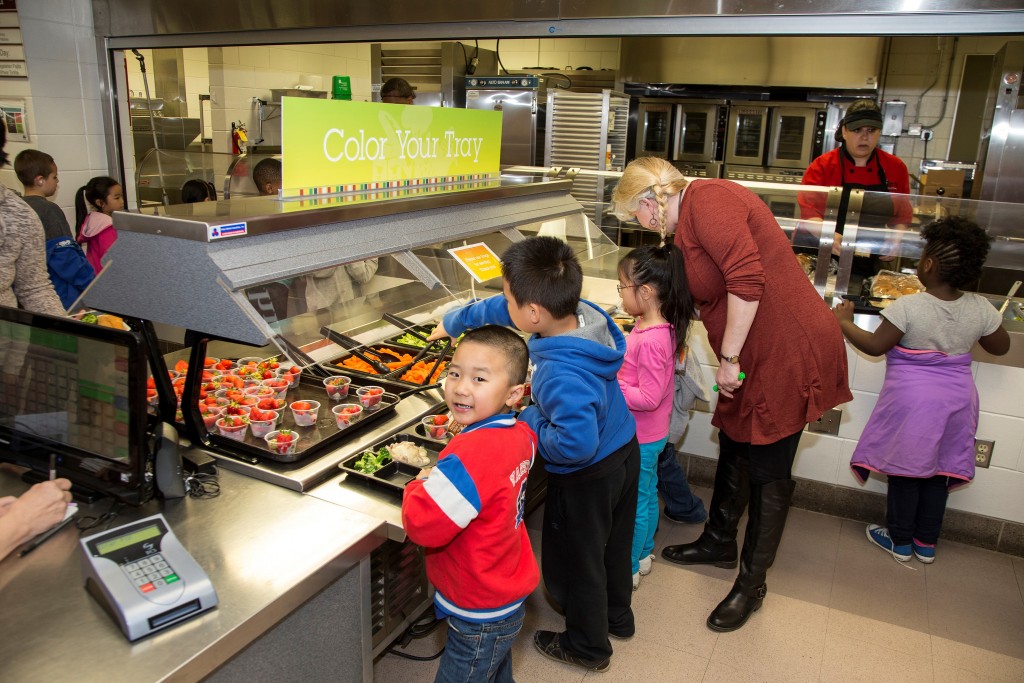 This summer I was invited to attend the School Nutrition Association's Annual National Conference (ANC) in San Antonio, Texas. I joined over 6,500 school nutrition professionals to learn more about what goes into a school lunch and the changes being made to improve the quality. As a parent, I was able to see first-hand how much goes into creating a school lunch menu. I even got to try many of the foods being served in schools. I was surprised to learn that there are many factors that go into planning a school lunch. It's not as easy as you might think!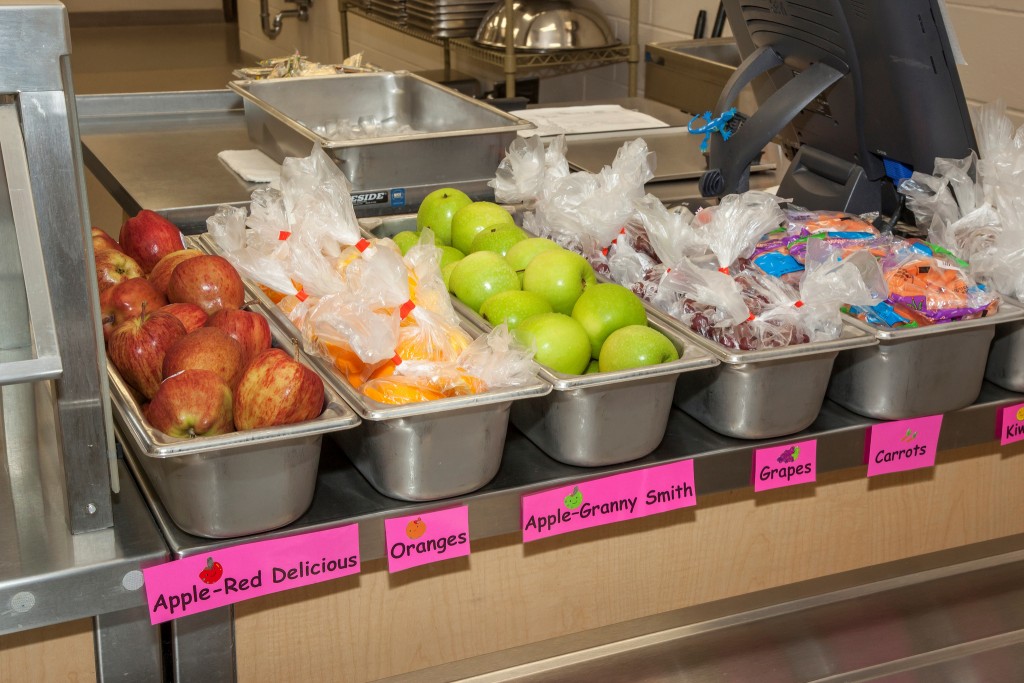 You've probably noticed (or at least heard about) all the changes being made to school lunches in recent years. The Healthy, Hunger-Free Kids Act of 2010 has transformed the way our school districts prepare school meals. In a nutshell, cafeterias are required to offer more fruit, vegetables and whole grains and limit sodium, calories and unhealthy fat in every school meal.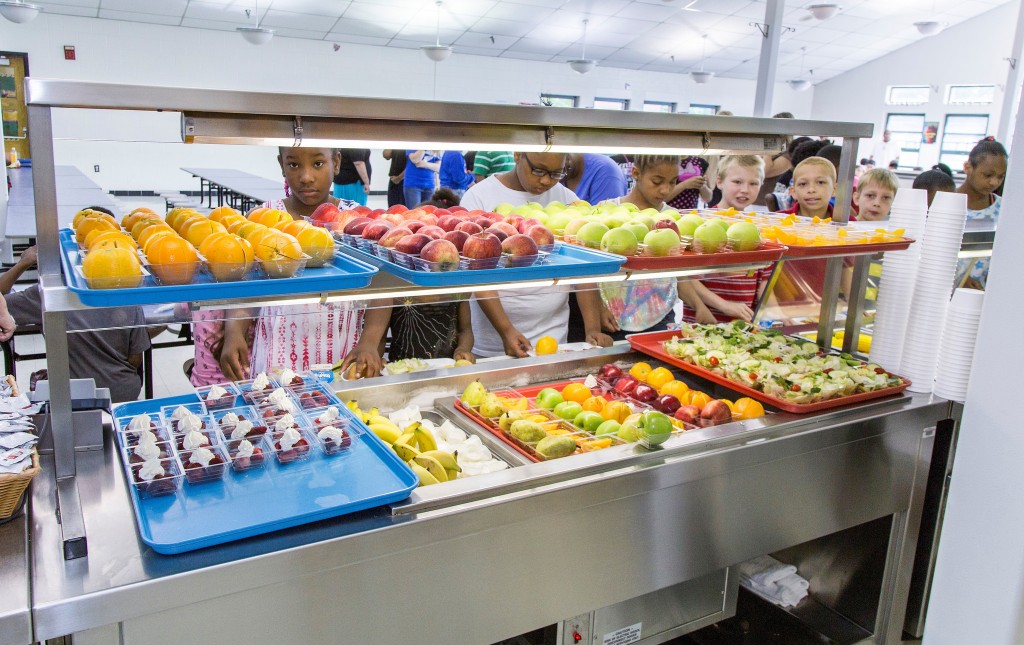 While attending the ANC, I had the opportunity to meet with three school food service directors from across the U.S. After visiting with each of them, it was evident that the most challenging part of their job is creating lunch menus. They have a very small amount of money to work with for each meal, so making sure that each lunch meets specific nutrition standards can be difficult. On top of that, they want to serve lunches that kids will enjoy. It's a challenge, but if they don't meet the standards, they don't get reimbursed by the government. It's not an easy job, but it's clear that they are passionate about what they do and they are working hard to make school lunches better.
Exciting Changes Being Made to School Lunches
School nutrition professionals are continuing to improve school lunches by implementing some of these creative ideas:
Kid Favorites Made Healthy: Schools know that kids are more likely to eat foods that they like and are familiar with,  so they are taking kid favorites and giving them a healthy twist. School pizza is prepared with whole grain crust, low-fat cheese and reduced-sodium sauce. Macaroni and cheese features whole wheat pasta and low-fat/sodium sauce. Even chocolate milk has gotten a makeover, and is now lower in sugar and fat-free.
Chef-Inspired Recipes: Schools are mixing up the menu with restaurant-inspired recipes. Many schools have trained chefs on staff or partner with local chefs to develop new menu items and to help get kids excited about trying healthier menu choices.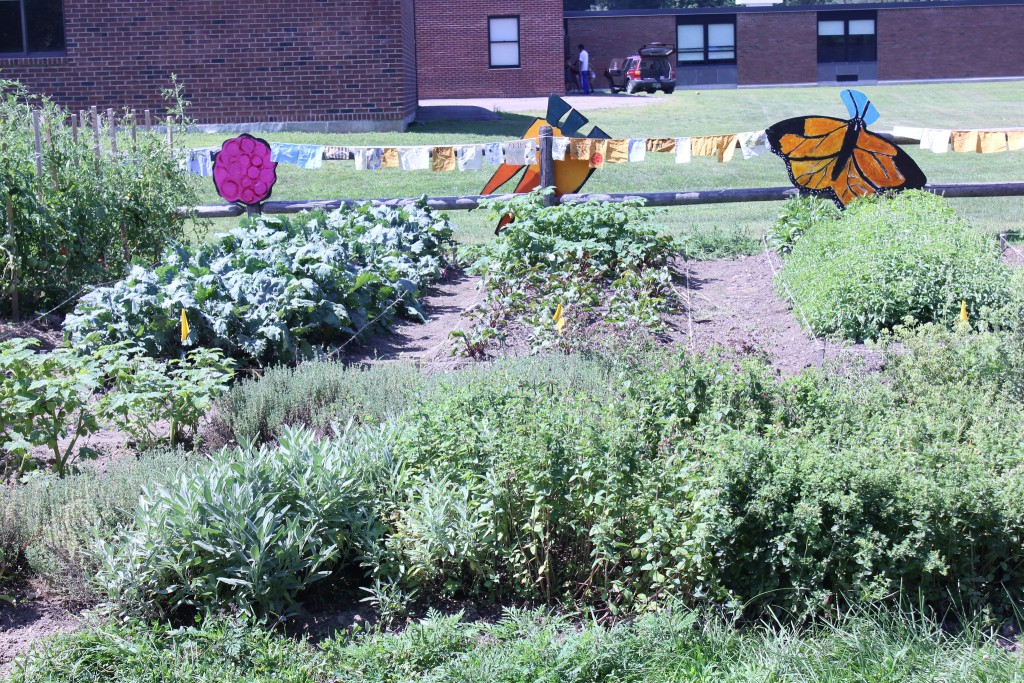 Farm-to-School Programs: Schools are purchasing more local foods directly from farmers and through co-ops and produce distributors. The USDA has found that more than 40,300 schools, representing 23.5 million students, are serving over $385 million in local food. Some schools are even planting their own gardens and sourcing from that!
Ethnic Flavors: School cafeterias are dishing up more ethnic recipes that appeal to students from a wide range of cultural backgrounds and to help expand student palates. Many schools have found that kids won't eat foods that they aren't familiar with, so this provides a sense of familiarity, while also encouraging kids to try new foods.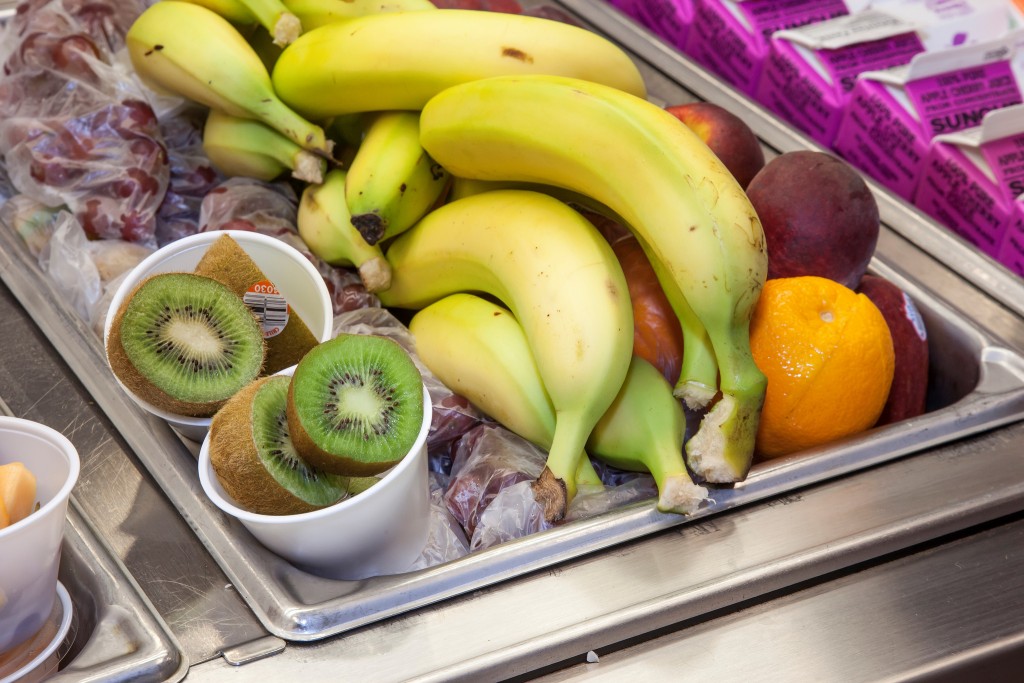 Student Involvement: Sometimes students are hesitant to try new menu items or unfamiliar fruits and vegetables. Many schools have found success when they offer free samples and allow students to host student taste tests. This encourages kids to try healthier fare and allows schools to gather feedback on new recipes and identify student favorites. Schools are also offering kids cooking classes, school gardens and nutrition education programs to help students become open to the healthy choices in the cafeteria.
As a parent of three school-age kids, I am excited about the changes and improvements being made to school lunches. I'll be sharing more about these awesome changes next month, so stay tuned for that!
Learn more about school lunches by checking out the School Nutrition Association website and by following SNA on Twitter and Facebook.
Does your child eat school lunch?
I partnered with the School Nutrition Association to bring you this post. All opinions are my own.