My four-year-old twin girls are so in love with the new Disney movie FROZEN. We saw it in theaters over Thanksgiving break and have probably watched it close to 10 times since it was released on Blu-ray/DVD. Watching it again and again never gets old! The whole family loves the sweet storyline and "Let It Go" has become a daily family sing-a-long.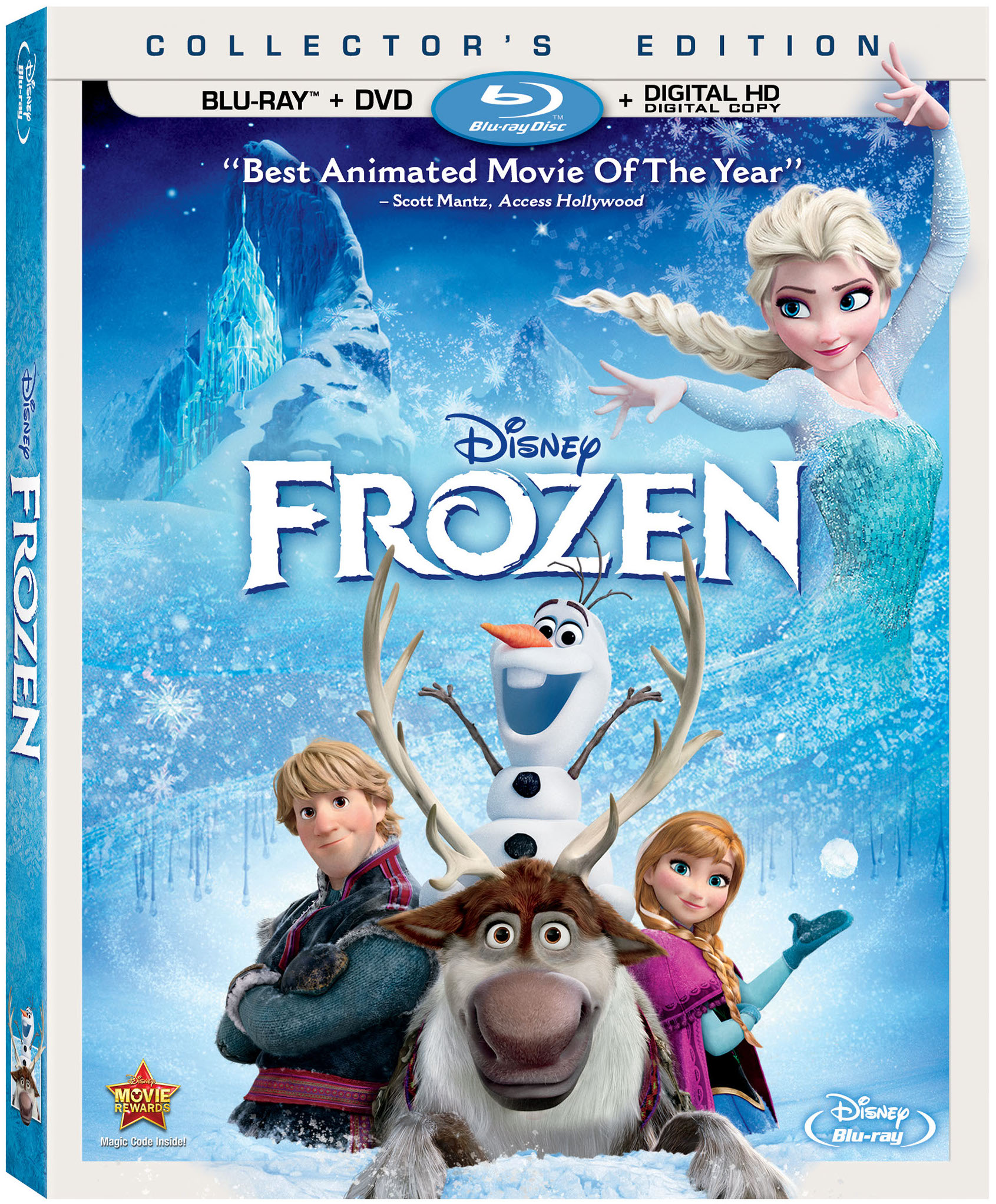 Walt Disney Animation Studios presents a chilly twist on one of the most humorous and heartwarming stories ever told. "Disney Animation's best since The Lion King" (William Bibbiani, CraveOnline) will melt your heart.

Fearless optimist Anna sets off on an epic journey — teaming up with rugged mountain man Kristoff and his loyal reindeer Sven — to find her sister Elsa, whose icy powers have trapped the kingdom of Arendelle in eternal winter. Encountering Everest-like conditions, mystical trolls and a hilarious snowman named Olaf, Anna and Kristoff battle the elements in a race to save the kingdom.

Bring home Frozen on Blu-ray High Definition — featuring a blizzard of never-before-seen bonus extras with gorgeous animation, memorable characters and unforgettable music. It's dazzling fun for the whole family!
Frozen Blu-ray Combo Pack Bonus Materials
HD Digital* / Disney Movies Anywhere / 2-Disc Blu-ray Combo Pack (BD + DVD + Digital Copy)
Includes:
The Making Of Frozen
D'frosted: Disney's Journey From Hans Christian Andersen to Frozen
4 Deleted Scenes with introduction by Directors Chris Buck and Jennifer Lee
Original Theatrical Short – "Get A Horse!"
"Let It Go" Music Videos by Demi Lovato, Martina Stoessel & Marsha Milan Londoh
Frozen Teaser Trailer
Feature Run Time Approximately 102 minutes
Rating Feature Film: "PG" in U.S., G in Canada (CE and CF)
Aspect Ratio Blu-ray Feature Film = 2.39:1 • 1080p High Definition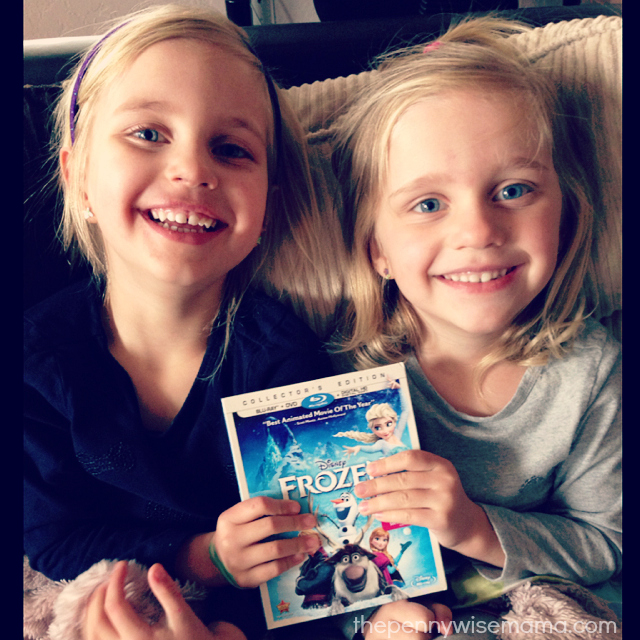 After watching the movie multiple times, I think it's safe to say that we are even more in love with it than we were before. My girls keep begging to watch it, and honestly, I can't say no! I love it just as much as they do. It has such a great storyline and my girls can relate to it so well. They see the bond that Elsa and Anna have and get sad every time they watch the beginning of the movie. They ask why the sisters don't play with each other anymore and I have to explain how sometimes having a sister can be hard and that there will be times of fighting, but the love is there no matter what. This has become a great reminder for them that having a sister is so special, especially when it's your twin!
FROZEN has definitely captured our hearts and has quickly become our family's favorite movie. It may just be one of the best Disney movies of all time!
And because it's been our favorite song for weeks now, I will leave you with this…