I partnered with LiveHealth Online to bring you this post. All opinions are my own.
It's the middle of the night and your child wakes up with signs of an ear infection. What do you do? You could go to the emergency room or urgent care clinic, but that means you will have to get your child out of bed and go sit in a room filled with other sick people for what seems like hours on end — all for a hefty price. You could also wait and call your child's doctor's office in the morning, but they will likely have to squeeze you in, which once again means you'll be left sitting in a waiting room full of germs — the last place you want to be when your child is already sick. Instead, you could be saving time and money with the LiveHealth Online app!

The LiveHeath Online app offers a safe, fast and easy way for moms to talk face-to-face with a doctor to get a diagnosis and treatment for themselves and their families for urgent care conditions that pop-up like colds, allergies, hand-foot-mouth, pink eye, rashes, sunburns and more. They have the capability to review a patient's personal history, answer questions, diagnose and treat. Also, if medically appropriate and allowed in your state, doctors can send prescriptions directly to your local pharmacy.
The Benefits of LiveHealth Online Include:
Fast: A typical doctor visit only takes about 10 minutes.
Hassle-Free: Get help from the comfort of your own home — no waiting rooms, no communal germs.
Convenient: Talk securely and privately by two-way video chat with a U.S-based, board certified primary care doctor 24/7, 365 days a year.
Affordable: Cost-effective alternative to the emergency room or urgent care clinic
LiveHealth Online is a cost-effective alternative to urgent care or retail clinics. If you don't have a health plan, if your plan doesn't cover online visits, or if you haven't met your plan's deductible, the cost is $49. Also, if you have a health plan with a copay, you may only owe the copay. You will always see what you owe before you begin a visit.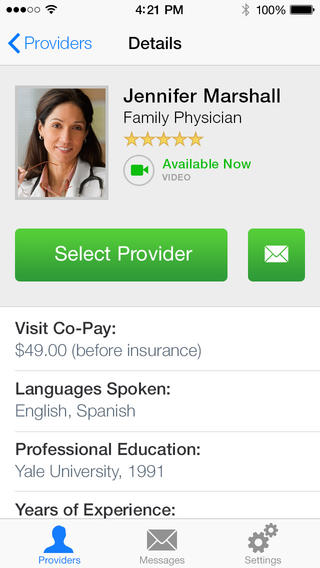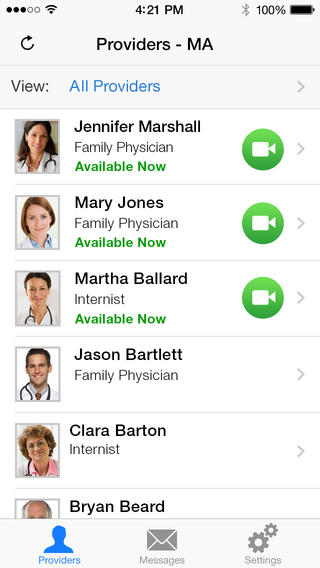 I am so happy to have learned about the LiveHealth Online app. I can definitely see it coming in handy when one of my kids wakes up in the middle of the night not feeling well. I can also see myself using it. As a mom, I am always busy and I like the convenience of being able to see a doctor from the comfort of my own home when it works for me.
I encourage you to take the time to learn more about LiveHealth Online. Registering is fast and easy — just download the app from iTunes or Google Play store and sign-up in one quick step. Or, you can visit www.livehealthonline.com and register.
Have you heard about LiveHealth Online? What is most appealing to you about using the app?
This post may contain affiliate links. As an Amazon Associate, I earn from qualifying purchases. Read my full disclosure here.