Summer is my favorite time of year. I love the sunshine, warm air, trips to the lake and evenings at the baseball field. It's been extra hot here this past week so we've been staying cool by going to the pool and enjoying some cold treats. While the kids use the warm weather as an excuse to overindulge in popsicles, I use it to support my iced coffee addiction. It's my go-to as soon as it gets warm outside. Not only does it satisfy my sweet tooth, it's also the perfect pick-me-up when I need to re-charge throughout the day.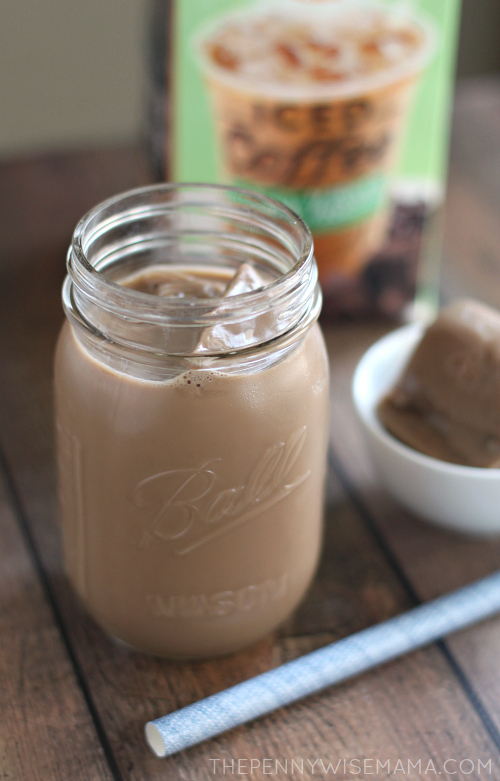 There's nothing I enjoy more than taking a break from my busy day, heading to my local coffeehouse and ordering an iced coffee with cream and sugar-free sweetener. The reality is most days I don't have time to do that. It's too much of a hassle to wait in line, and besides that, it's expensive. It's so much easier to make iced coffee at home.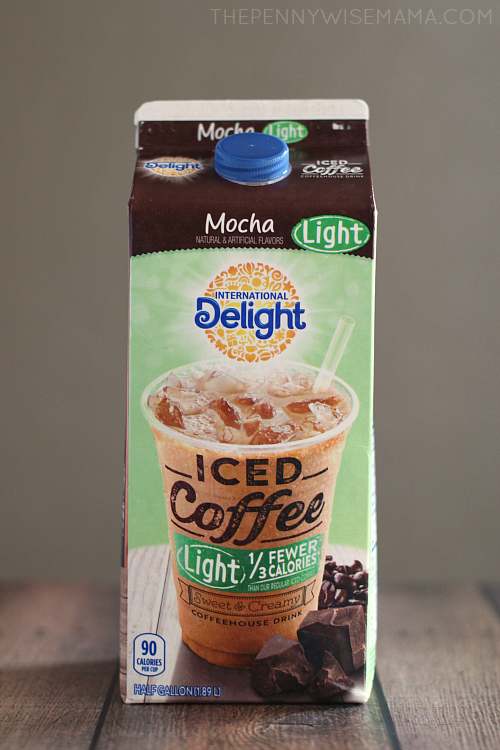 I'll be honest, when I first tried making iced coffee at home I wasn't impressed. There's something about brewing coffee, letting it cool off and then adding ice to it that takes away from the flavor of the coffee. I wasn't a fan of the whole iced coffee from scratch thing so I was pretty happy to discover International Delight Iced Coffees. They come in three delicious flavors — Caramel Macchiato, Vanilla and Mocha. The nice thing is they are ready to drink — just pour over ice and enjoy!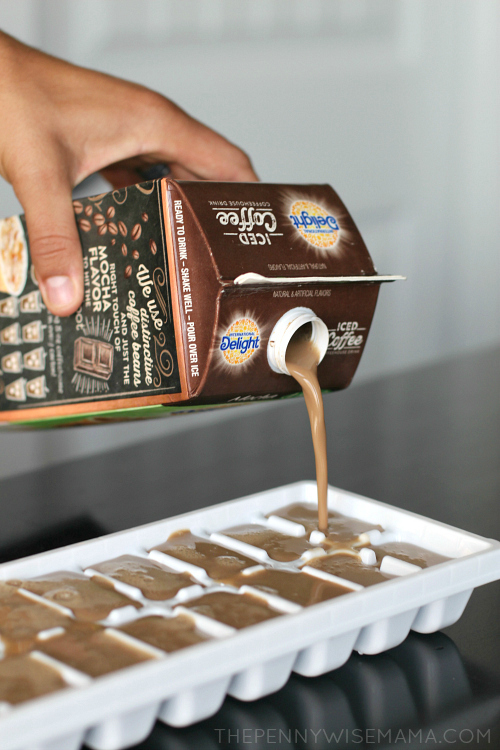 The only thing that I don't like about iced coffee is it always seems to get watered down. I tend to sip on mine so that's part of the problem, but it also doesn't help when it's so hot outside. I've found that using frozen coffee cubes instead of ice is the perfect solution! Just pour International Delight Iced Coffee into an ice cube tray and freeze until the cubes are completely frozen. I made mine with Mocha Light but you could use any flavor you want.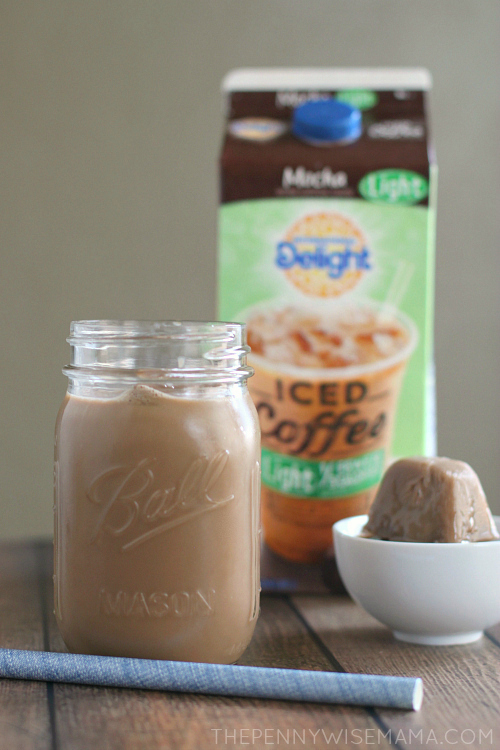 The next time you want to enjoy the perfect glass of iced coffee, pop a few frozen coffee cubes out of the tray, drop them into your glass and pour your favorite International Delight Iced Coffee over the top. It's super easy and the best part is your coffee will stay nice and cold without getting watered down!
Take Back 10 with International Delight
I encourage you to take a break! Give yourself 10 minutes to relax, re-charge and enjoy a glass of International Delight Iced Coffee. While you're treating yourself, take a look at International Delight's Take Back 10 website. You'll find coupons, recipes, giveaways and more!
Want to enjoy even more International Delight perks? Sign up for the International Delight Newsletter for an instant member coupon, recipes and a chance to WIN a tablet!
Make sure you also follow International Delight on Facebook, Twitter, Instagram & Pinterest to stay up-to-date with news and promotions.
This conversation is sponsored by International Delight. The opinions and text are all mine.