I am blogging on behalf of Walmart.com and received compensation for my time, but the views expressed here are solely mine, not Walmart's.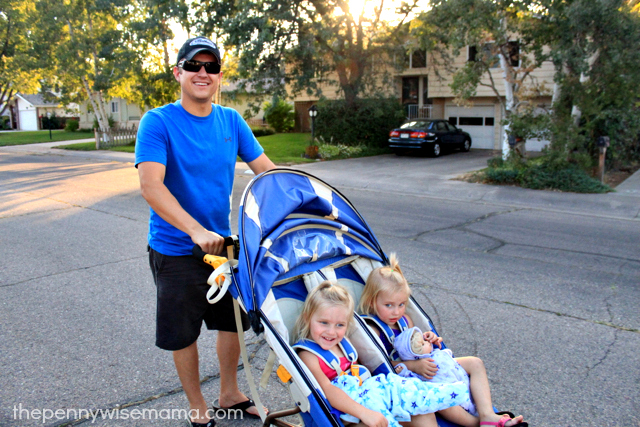 My husband is a pretty amazing guy. He cleans the house without me asking, he never complains about the food I cook, he constantly makes me laugh, and most importantly, he goes out of his way to make the kids and me happy each day. I think I am pretty blessed to have a man that puts others before himself and chooses to enjoy life to the fullest. He does so much for me and the kids that we want to do something really special for him this Father's Day.
After brainstorming ideas and checking out the Father's Day Gifts for Dad page on Walmart.com, I finally decided on the best Father's Day gift — a man cave. It will be the ultimate gift for the man who does so much for us and deserves to have his own space to wind down after a long day. Our basement family room is going to be the perfect spot, especially since we haven't done much to it since we moved in.
My husband has many hobbies and interests, so I have had a hard time picking just one theme for the man cave. His top two interests are definitely sports and hunting, so I have decided to narrow it down to one of these two themes.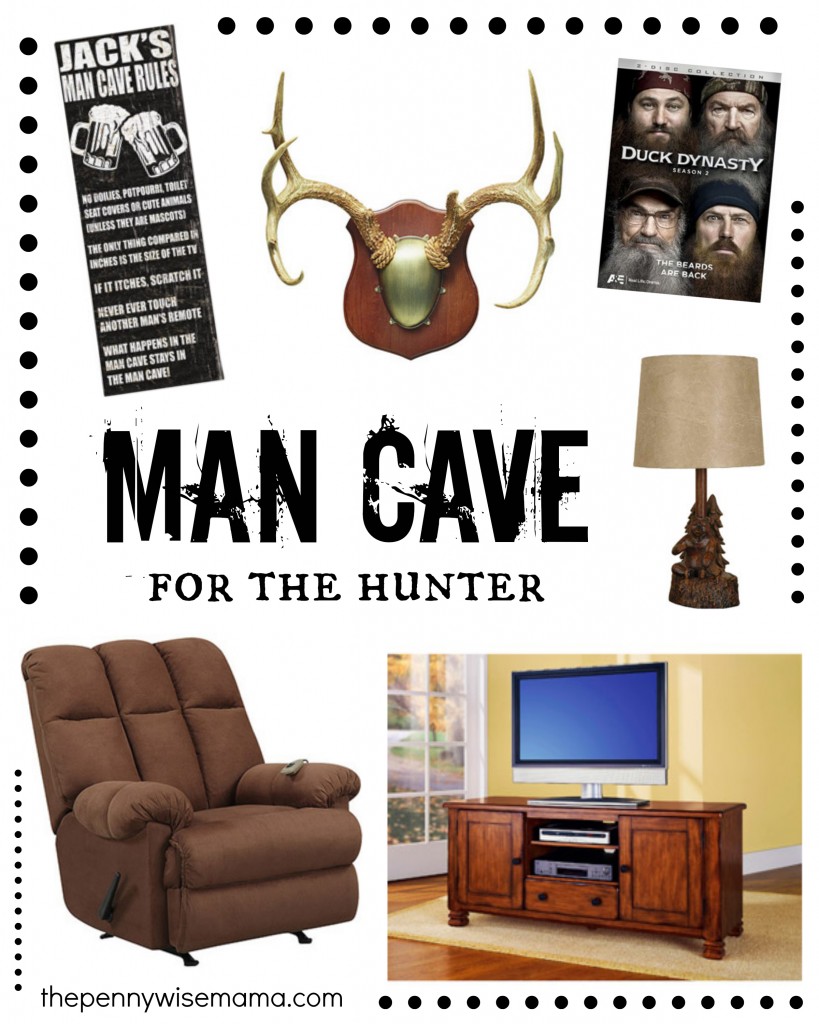 Man Cave for the Hunter
Padded Massage Rocker Recliner – $249
Summit Mountain TV Stand for TVs up to 50″ – $199
Mossy Oak Bear and Tree Accent Lamp – $19.97
Personalized 9″ x 27″ "Man Cave Rules" Canvas – $29.98
Duck Dynasty: Season Two – $9.96
Flambeau MAD Premium Antler Mounting Kit – $21.94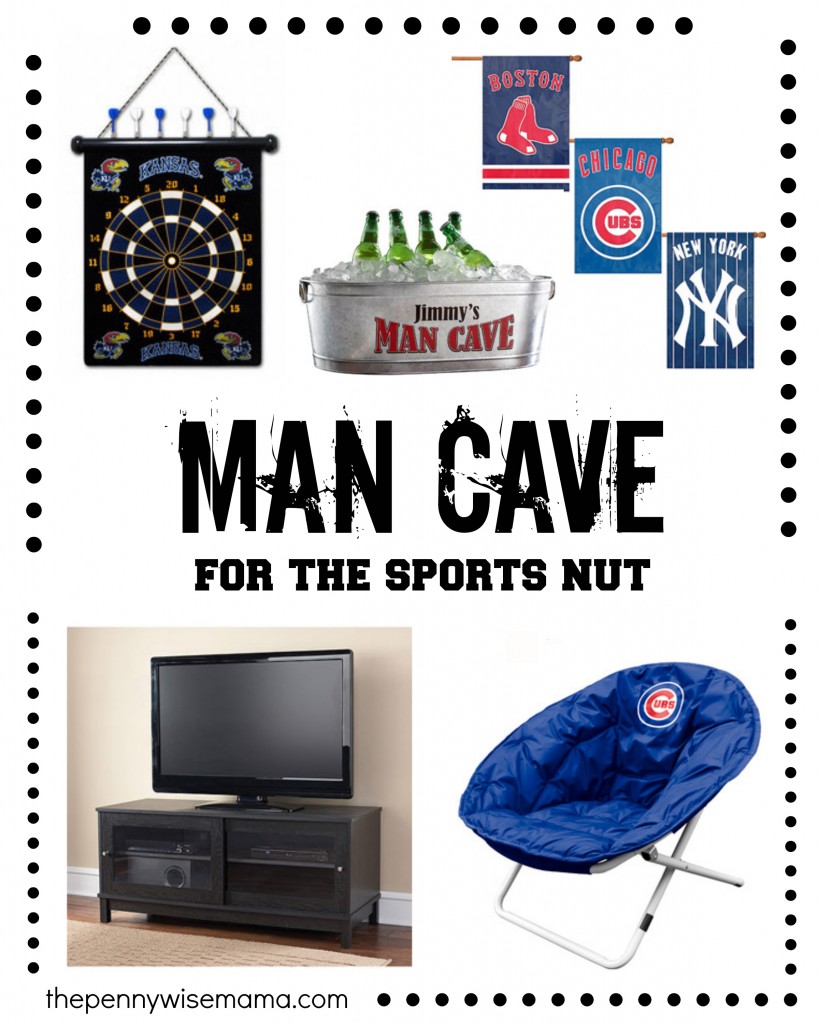 Man Cave for the Sports Nut
Magnetic Dart Set -$35.99
MLB Party Animal Banner Flag – $29.99
MLB Chicago Cubs Sphere Chair – $47.96
Mainstays TV Stand for TVs up to 55″ – $119
Personalized Man Cave Beverage Tub – $25
I am leaning towards the sports-themed man cave since it's a room the whole family could enjoy. At the same time, I know how much my husband would love a hunting-themed room. This is going to be a hard decision!
Now I need your help! Which man cave do you think I should I go with?
Still looking for that special gift for Dad? Walmart.com has a wide selection of high-quality Gifts for Men at Every Day Low Prices. Plus, Walmart.com offers unique features like in-store pick-up, ratings and reviews, and even lower prices you can't get anywhere else. I encourage you to check it out as you search for that special Father's Day gift!