I was compensated for this review of Papa Murphy's and their launch of RWA Chicken. All opinions and statements remain 100% my own. 
My family loves Papa Murphy's Take 'n' Bake pizza. Not only is it fresh and delicious, it's also easy and convenient. My husband and I grew up eating it and now it's a tradition we've passed on to our kids. It's my go-to for busy nights and it has easily become one of my family's favorite meals. I've always appreciated that Papa Murphy's uses quality ingredients in their pizzas, so I was really happy to hear that 100% of Papa Murphy's chicken is now raised without antibiotics.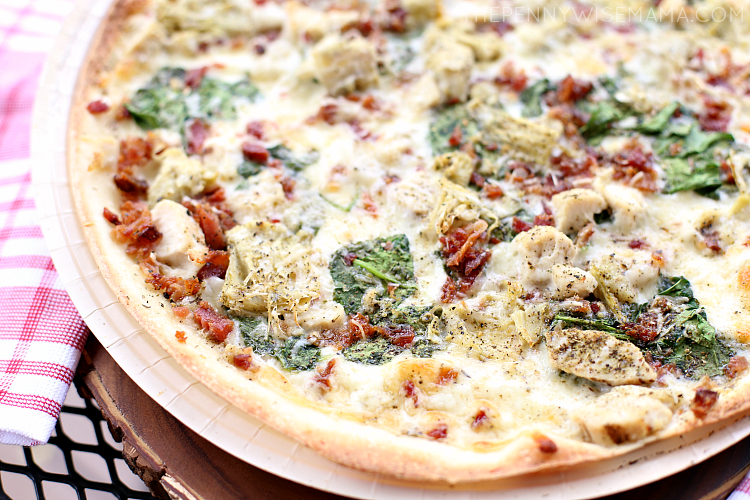 It's important to me that I serve my family natural and/or organic foods when possible. I love that Papa Murphy's has taken a stand against chicken raised with antibiotics and has become the FIRST pizza brand to introduce RWA (raised without antibiotics) chicken storewide. The chickens are fed a vegetarian diet and have no antibiotics, never, ever. This makes me feel even better about serving Papa Murphy's to my family!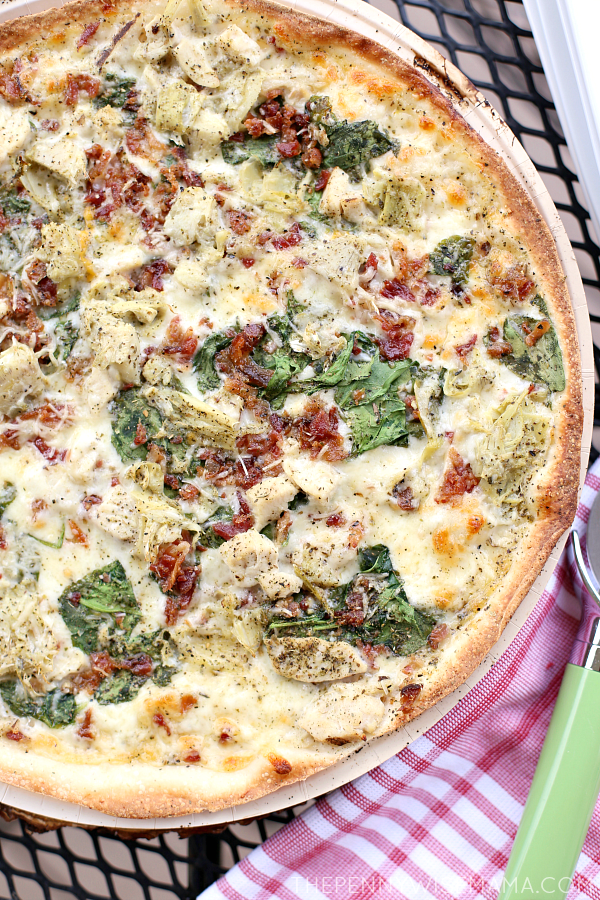 From making their dough from scratch daily in their stores, to only using fresh, whole milk mozzarella cheese, Papa Murphy's is committed to serving quality food using fresh, natural ingredients. Many of the recipes use hand chopped vegetables, like green peppers, tomatoes, and onions and none of the products contain MSG. With the launch of RWA chicken, Papa Murphy's has clearly set a new standard in the pizza category for quality!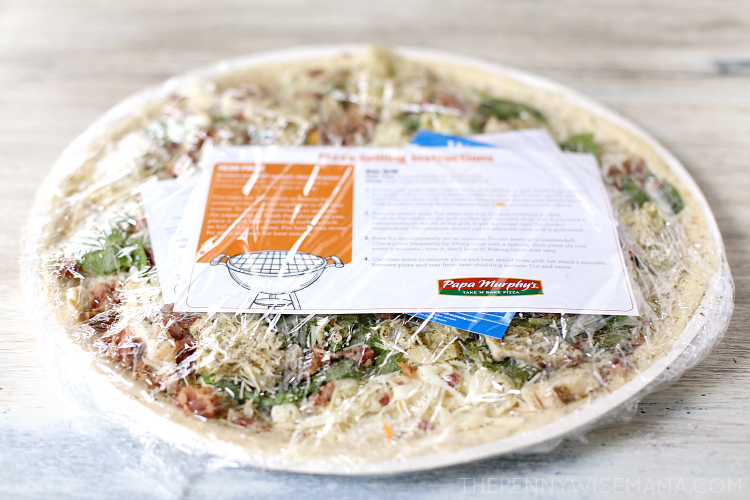 We usually order Papa Murphy's once a week and I pick it up while I am out running errands. I love that the pizza is made fresh and the ingredients are never frozen. It definitely makes a huge difference in the taste and quality!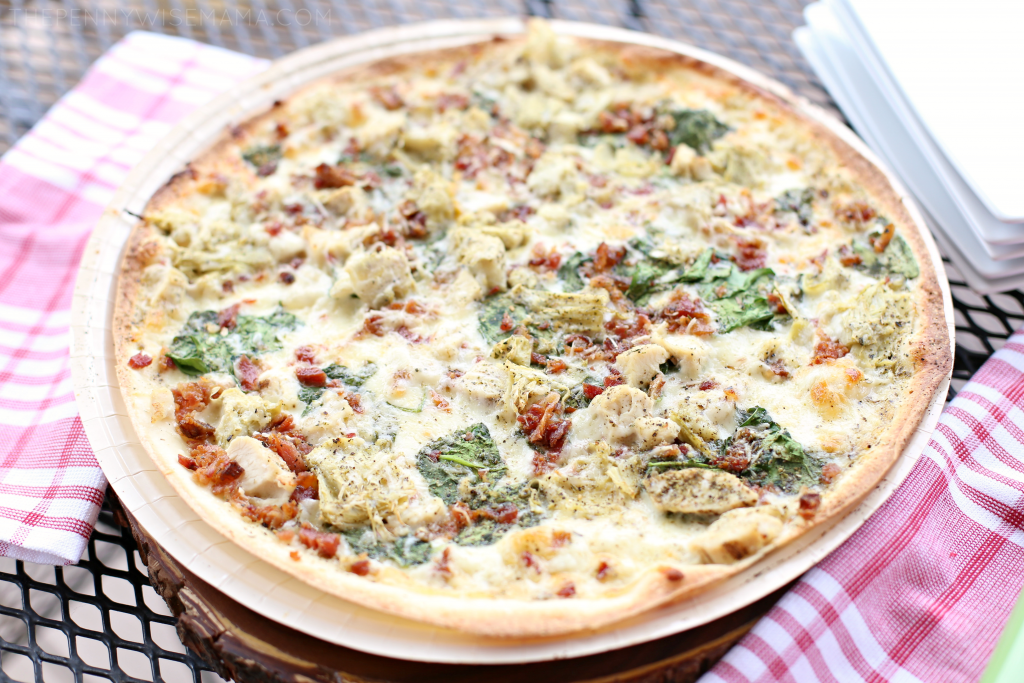 For years we have loved the Garlic Chicken pizza, so we were really excited when Papa Murphy's launched the new Chicken Bacon Artichoke pizza. It features an artisan thin crust, creamy garlic sauce, chicken, bacon, artichoke hearts, spinach, parmesan and zesty herbs. It is so yummy! My whole family LOVES it. The creamy garlic sauce is amazing and the combination of chicken, bacon and artichoke creates an incredible, irresistible flavor.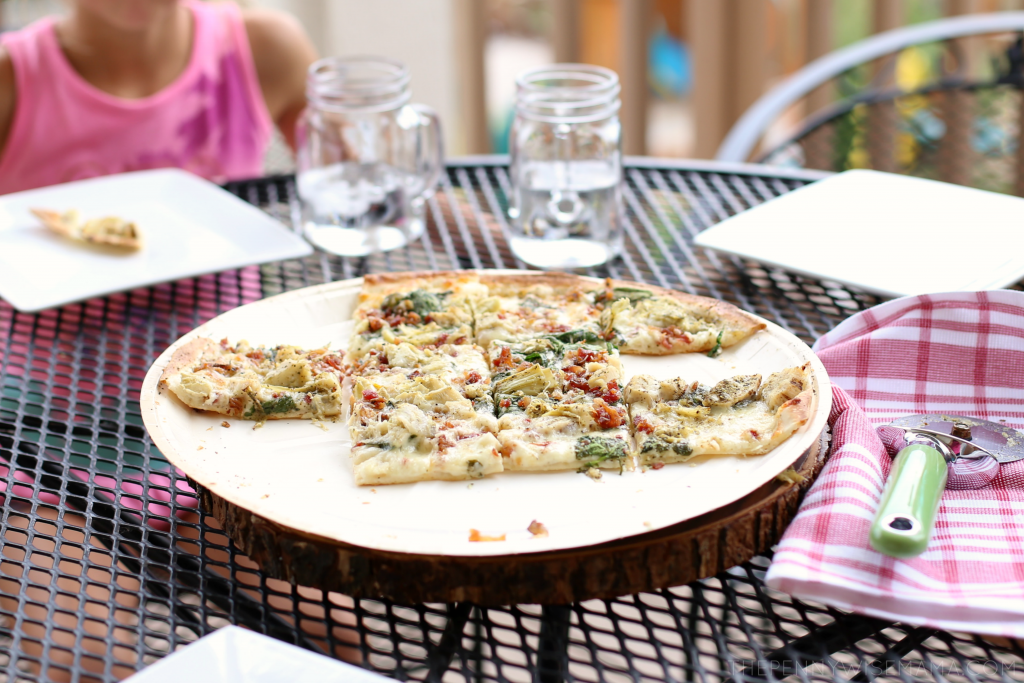 One of my favorite things about Papa Murphy's pizza is it's so easy and convenient. You can order your pizza online or in-store and then take it home to cook in your own oven so its fresh out of the oven when you are ready to eat. Another great thing is you can personalize your pizza to fit your family's needs. You can add/remove toppings, split the pizza toppings (half one side, half the other), and select from a variety of crusts, including pan pizza, gluten free, thin, original, and stuffed. Keep in mind, Papa Murphy's is not a certified gluten free kitchen.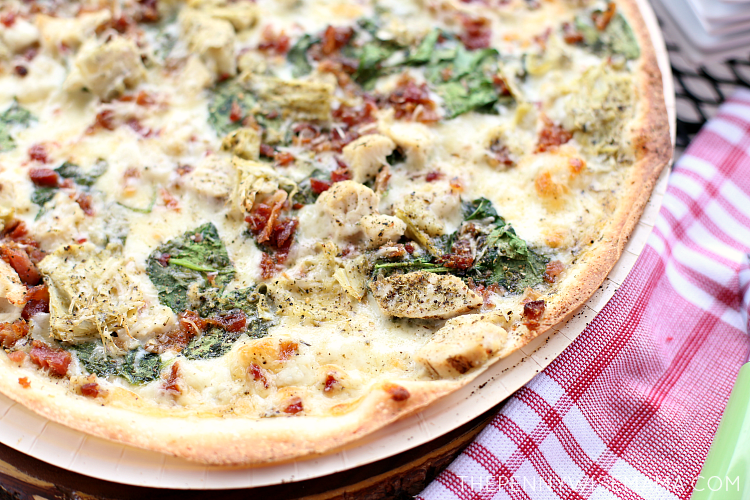 Papa Murphy's makes meal time easy, and more importantly, makes you feel good about the food you are serving your family. Try one of Papa Murphy's chicken pizzas, now featuring chicken raised without antibiotics, today!
Have you tried Papa Murphy's Chicken Bacon Artichoke pizza?