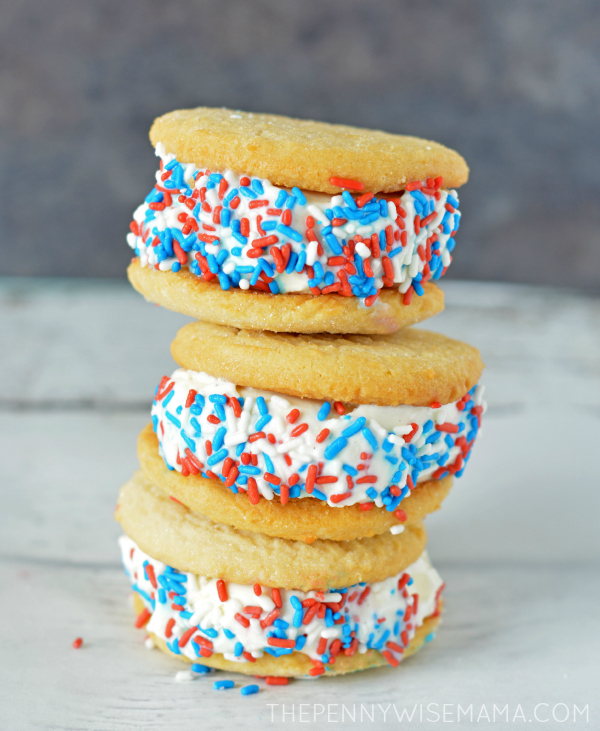 The 4th of July is one of my favorite holidays. I love the time spent with family and friends, taking the kids to the parade, watching fireworks and eating lots of delicious food. Our 4th of July spread usually includes burgers, brats, salad, watermelon and a variety of desserts. This year is sure to be a hot one (just like every other year), so we will definitely be cooling off with some yummy treats, like these Patriotic Ice Cream Sandwiches.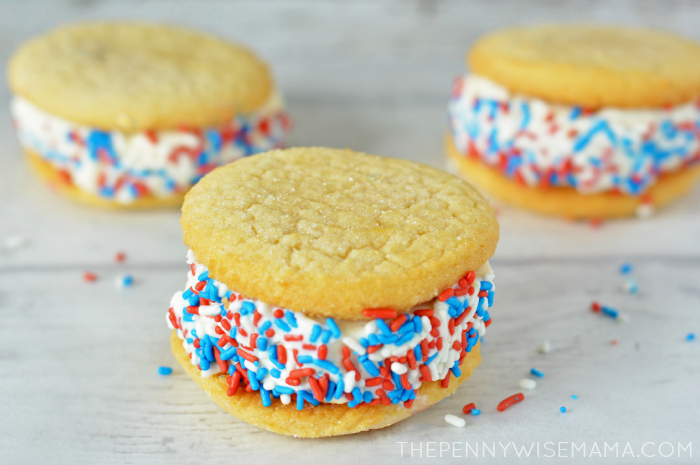 These ice cream sandwiches are sure to be a hit among kids and adults. Not only are the fun for the 4th of July, they also taste delicious! They are super easy to make — all you need are sugar cookies (homemade or store-bought), vanilla ice cream and red, white and blue sprinkles. I recommend making them the day before your party or gathering to give them plenty of time to freeze — you don't want them melting too quickly in the heat!

What's your favorite 4th of July treat?