Being a new parent is exciting, yet overwhelming at the same time. There's no instruction manual to tell you what to do. You just have to learn as you go and hope that you're doing it right! I remember feeling a little nervous when my twin girls were born. They weren't my first so I knew the ropes…but two at the same time? I knew it would be a challenge. I had to learn how to feed and care for two babies at once. Thankfully, both of my girls were easy babies. They slept well, ate well and were genuinely happy. The only time they weren't happy was when they were tired or had a tummy ache.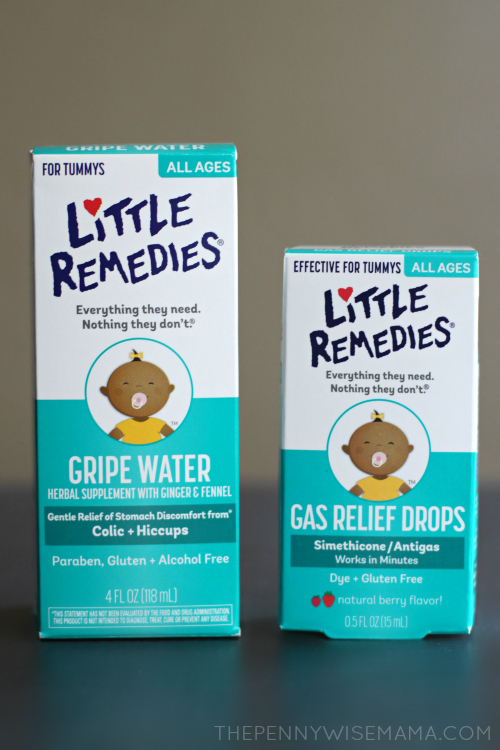 When my twins were infants, they would occassionally have gas or stomach pain. Most of the time just rubbing their tummies would do the trick. When that didn't work, we would use gas drops to help alleviate their discomfort. I am always hesitant to give my kids medicine when they are sick (I hate all the unnecessary ingredients!), but it makes it easier when there are more naturally based products available, like Little Remedies.
https://youtu.be/QqIUZdxqZKc
The Little Remedies line of products helps support the health and well-being of infants and children (ages 0-11). The best part is the products contain the fewest ingredients possible — "everything they need, nothing they don't" — without sacrificing the product's effectiveness. They contain no artificial flavors, artificial colors or alcohol and are created with the very specific needs of children in mind. With a new baby on the way, you'll want to stock up on Little Remedies Gas Relief Drops and Gripe Water — two must-have products that every parent should have on hand.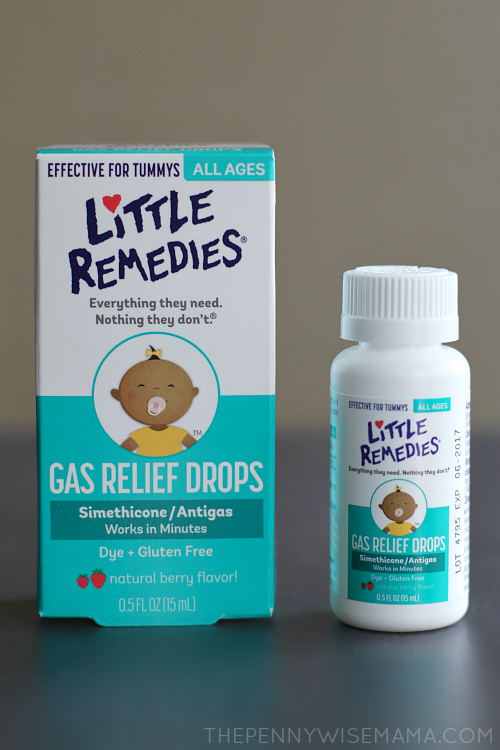 Little Remedies® Gas Drops
Quickly relieves tummy pain from excess gas. Safe remedy to gently ease stomach discomfort or bloating.
Relieves excess gas from food or swallowing of air
No artificial colors or flavors
No alcohol, saccharin or preservatives
Dosage can also be mixed with 1 oz. of cool water, infant formula or other suitable liquids.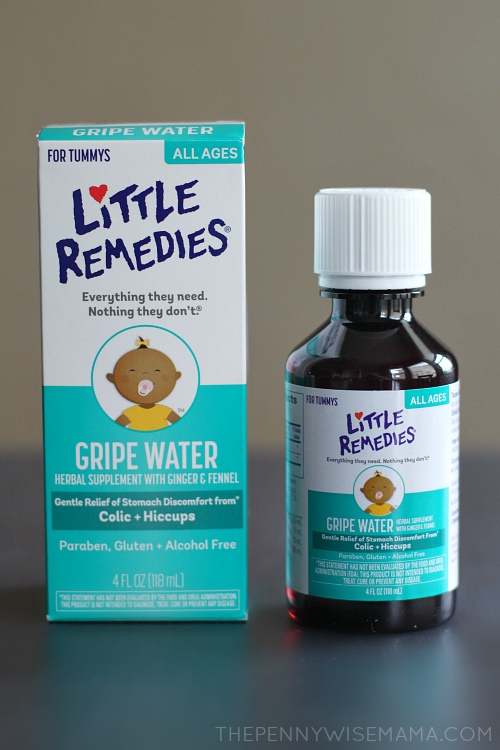 Little Remedies® Gripe Water
Eases tummy pain for infants. Natural, effective relief for your baby's upset stomach.*
Relieves discomfort due to hiccups and colic*
Safe, gentle formula
No alcohol or gluten
Be sure to burp your baby during and after feeding to reduce air buildup.
*These statements have not been evaluated by the Food and Drug Administration (FDA). This product is not intended to diagnose, treat, cure or prevent any disease.
Little Remedies has a wide range of products to help care for your child's needs. Whether she has a fever, cold or flu symptoms or an upset stomach, Little Remedies has you covered. Each of the products contains just what is needed for fast, safe and effective relief — nothing more. I think that's something all parents can appreciate!
To learn more about Little Remedies and their products, visit LittleRemedies.com. You can also follow the brand on Facebook and Twitter for tips and promotional news.
Has your family tried Little Remedies products?
I partnered with Little Remedies to bring you this post. All opinions are my own.