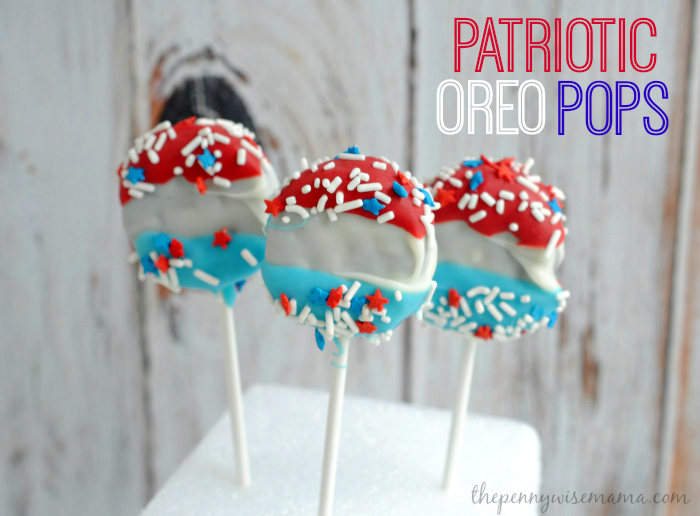 The 4th of July is one my favorite holidays. I love taking the kids to the parade, eating yummy food and watching the fireworks. This year will be much like previous years — we will have a long, fun day celebrating with family and friends. We are planning on going to a couple backyard barbecues and maybe even a concert.
I plan on making some delicious treats to take to the parties and these Patriotic Oreo Pops are going to be a hit I'm sure. They are festive and super yummy. They are also easy to make and are great for parties!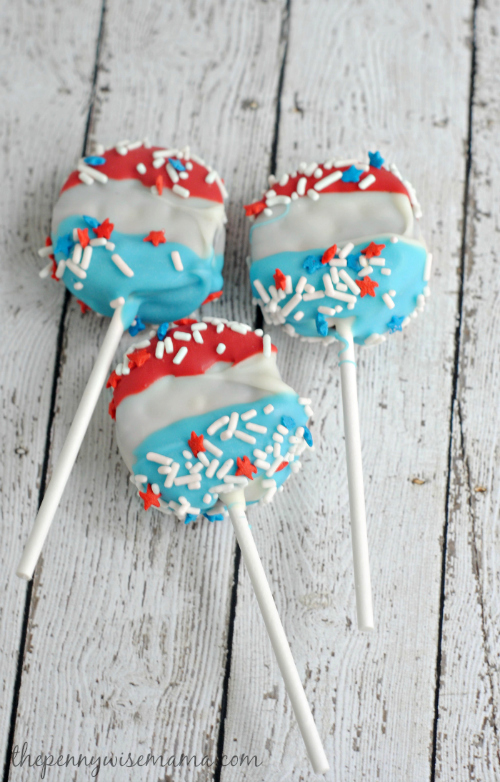 What special dishes or desserts do you make for the 4th of July?