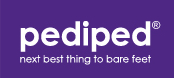 We've been huge fans of the pediped brand for awhile now. We've reviewed a couple different pairs of athletic shoes and boots from the Flex line and we loved the quality so much that we were excited for the opportunity to review a pair of pediped Flex sandals just in time for summer.
pediped shoes are not only stylish, they are made to support the growth and development of little feet. The quality is top-notch and the shoes are made to last. pediped has done a lot of research and testing to create the very best shoes for children. In order to truly appreciate how great they are, you really have to see them in person.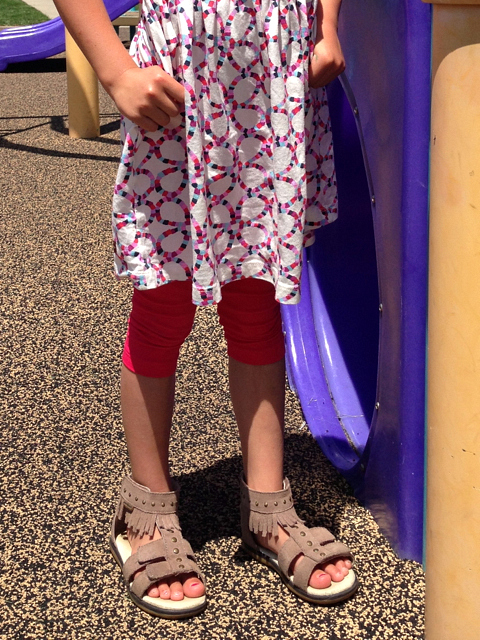 The pediped Flex Rosalie sandals are not only adorable, they are made to last. That is the one thing that has really stood out in all the pediped shoes we have reviewed. They are made with high quality materials, and the Rosalie are no different. The suede leather is soft, the foot beds are extra comfy with the memory foam soles, and the leather fringe and gold accent studs are a stylish touch.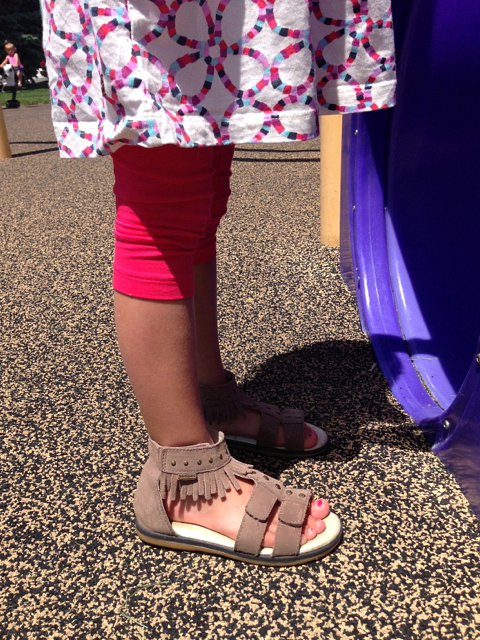 Made with a suede upper and all natural rubber sole, these sandals are perfect for dressing up or a casual trip to the park. The side velcro allows for easy on and off, and is simple enough for my four-year-old to do on her own.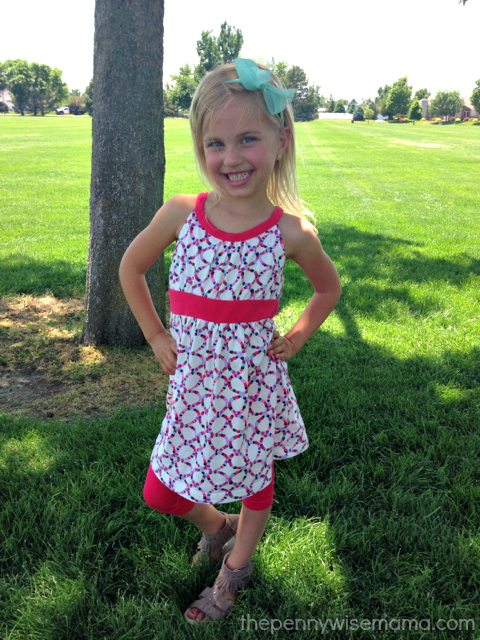 My daughter loves her pediped sandals and so do I! They go great with so many outfits and I really like that they are supportive and comfortable, unlike other sandals.
If you are looking for quality shoes for your child, I would highly recommend purchasing a pair of pediped's. They have so many awesome features and I love that each line is customized to provide the perfect fit based on your child's development. They are a little more expensive than shoes you will find at a big box store, but you really do get what you pay for!
Did you know that pediped® Gives $13,000 to Schools as Part of pediped® ♥ schools Initiative? Learn more here: www.pediped.com/pedipedschools
Where to Buy
You can purchase pediped shoes directly from pediped.com, a pediped retail store, or online at Amazon.com. Most styles run around $50-60, but right now you can save up to 60% at pediped's semi-annual sale. Now would be a great time to stock up on sandals for next summer!
Stay In Touch With Pediped