Diapers and wipes are one of the biggest ongoing expenses of having a baby. And it doesn't stop as soon as they turn a year old, either. Diapering typically goes on for the first 3-4 years of a child's life. Over time all those diapers and wipes definitely add up, especially if you are like me and have twins! There are many ways you can save money on diapers though, so don't panic! Here are some tips for doing just that.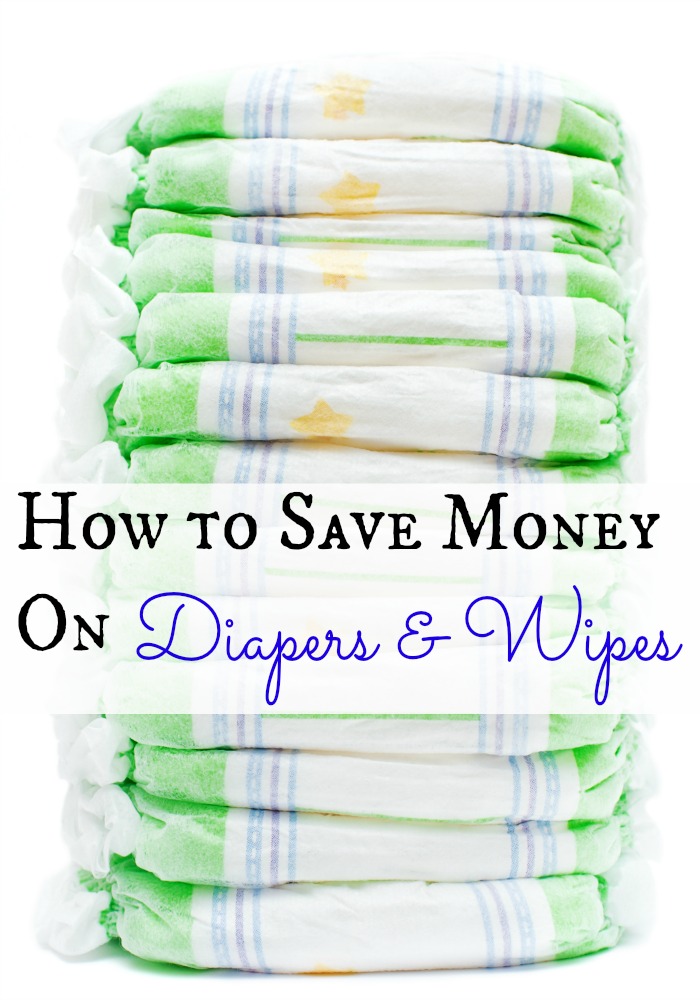 How to Save Money on Diapers & Wipes
Buy Amazon's "Open Box" Deals. Just go to Amazon and search for "Open Box Deals" and then look for diapers. There is nothing wrong with the diapers in these deals; they just come from damaged boxes or boxes that may have been opened. You can find wipes this way as well.
Skip What the Box Says About Weight Limits. Any seasoned parent can tell you that as you go up in size, you will get fewer diapers in the same size box so you end up paying more for them as your child gets older. We all know babies come in different sizes and weight distributes differently on people and babies are no exception. Don't go up in size unless the diapers don't fit anymore, not because a box tells you that you should.
Shop Sales at Smaller Stores. For instance, look for sales at local grocery stores or even pharmacies. Sometimes you will find great deals on diapers at these places if you watch the sales fliers.
Check the Scratch and Dent Section. I can't tell you how many times I have seen slightly damaged boxes of diapers for 50-60% off at Target and my local grocery store. You may also find deals when manufacturers change box art or logos. Often, stores liquidate the old style of boxes to make room for the new ones. They are usually placed on an end cap and they sell fast, so check your store on a weekly basis.
Subscribe to Auto-Delivery. There are several websites that allow you to do this, but Amazon actually has a program called Amazon Mom that allows you to save 20% when you subscribe to certain things like diapers and wipes. No more running out last minute, since you pick the frequency that they are auto-delivered and you get to take advantage of all Amazon Prime offers such as movie streaming, a kindle lending library and FREE 2 day shipping!
Stock Up When You See a Sale and Combine with Coupons. If you are diligent enough, you can often get diapers for very low cost or even free with the combination of sales and stacking coupons.
Make Your Own Wipes. Did you know you can make your own wipes and save money? Just do a quick search on Pinterest and many recipes will pop up. As long as your babies don't have sensitive skin, most of these recipes should be OK for them, however, if you search out sensitive skin baby wipes you may be able to find recipes for that as well!
Cloth Diaper. This one may not be for everyone, but if you are trying to save money, it is definitely the way to go as the diapers can be used for many years and can be passed down to siblings when they come along. No more buying disposables, and if the idea of washing them is too much for you, you can often sign up for a diaper service that is usually still cheaper than disposables are!
How do you save money on diapers and wipes? Share your tips below!