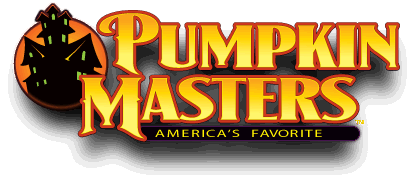 For years my family has turned to Pumpkin Masters for the best pumpkin carving kits and accessories. We love that they are safe, creative, and of course affordable! This year will be no different. We have our kits ready to go, we just need to take our annual trip to the pumpkin farm this weekend to pick out the perfect pumpkins. Pumpkin carving is always a fun time for our family, so I can't wait to get started!
This year I encourage you to also take advantage of the fun kits Pumpkin Masters has to offer. Whether you are looking for a basic kit or one that's more advanced, Pumpkin Masters has you covered!

Pumpkin Masters Products
Decorating Punches Tool Kit– New for 2013, create a pumpkin lantern with six patterns, two punch tools, a saw, scraper scoop and poker.
Xtreme Strobe Lights– Also new this year, these L.E.D. operated lights are available with either a white or multicolored flashing light and are safer than candles and helps extend the life of your pumpkin. Batteries included.
Pumpkin Carving Kit– Twelve new patterns and five tools including two saws, scraper scoop, drill and pounce wheel. The tools are safer than kitchen knives which could cause a real Halloween horror story.
Kids Carving Kit– Easy-grip tools made specifically for small hands, it comes with four simple die cut patterns, eight eye inserts, a durasaw, scraper scoop and crayon.
Surface Carving Kit– Create a long-lasting display with an easy technique using three interchangeable carving tips, 12 patterns, one tool and pounce wheel.
You can find Pumpkin Masters kits and accessories at stores nationwide including Target, Walmart, Walgreens, CVS and your local craft and grocery store.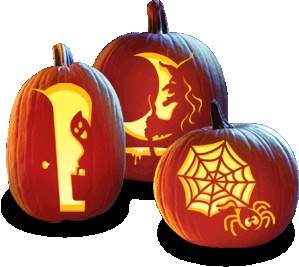 Pumpkin Masters Carving Contest
Is Your Pumpkin a Show Stopper? – This Halloween don't let your neighbors be the only ones to view your work of art. Pumpkin Masters is searching for carving talent as part of its annual Pumpkin Masters' Carving Contest. Submit an image of your pumpkin on Facebook or Instagram using #PumpkinMasters2013 or email [email protected] to enter for the chance to win one of six prizes, including $5,000 for the Best Pumpkin. Contest and category details, as well as carving tips and carving kits can be found on the Pumpkin Masters' site. Hurry and submit before Oct. 31!
Pumpkin Masters Giveaway
One lucky PennyWiseMama reader is going to WIN a Pumpkin Masters Prize Pack, containing all of the carving kits and accessories listed above! Hurry, this giveaway is only live for 24 hours so make sure you enter now!
To enter, simply use the Rafflecopter form below. Giveaway ends on 10/22 at 11:59 PM EST. Open to U.S mailing addresses only. Must be 18+ to enter. Good luck!