This has been quite the year, hasn't it? From a toilet paper shortage to stay-at-home orders, we've had to learn how to adapt to the new "normal." Like many of you, I've changed how I shop and spend money. Now I order almost everything online and I'm more diligent about finding ways to save on everyday essentials.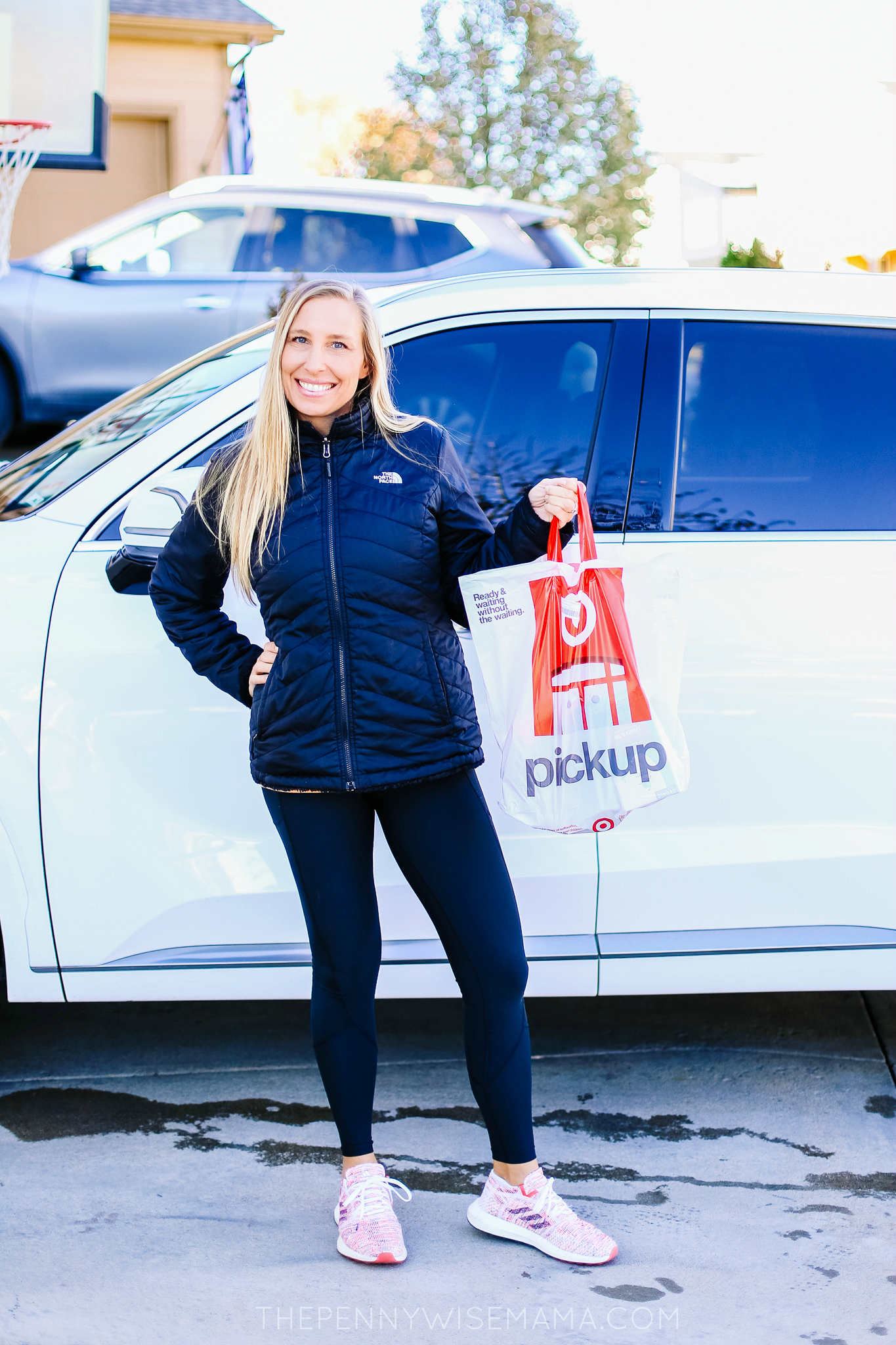 One of my favorite (and easiest!) ways to save on groceries, clothing, and personal care items is with the Ibotta app. I use it every week to earn cash back and it adds up quickly!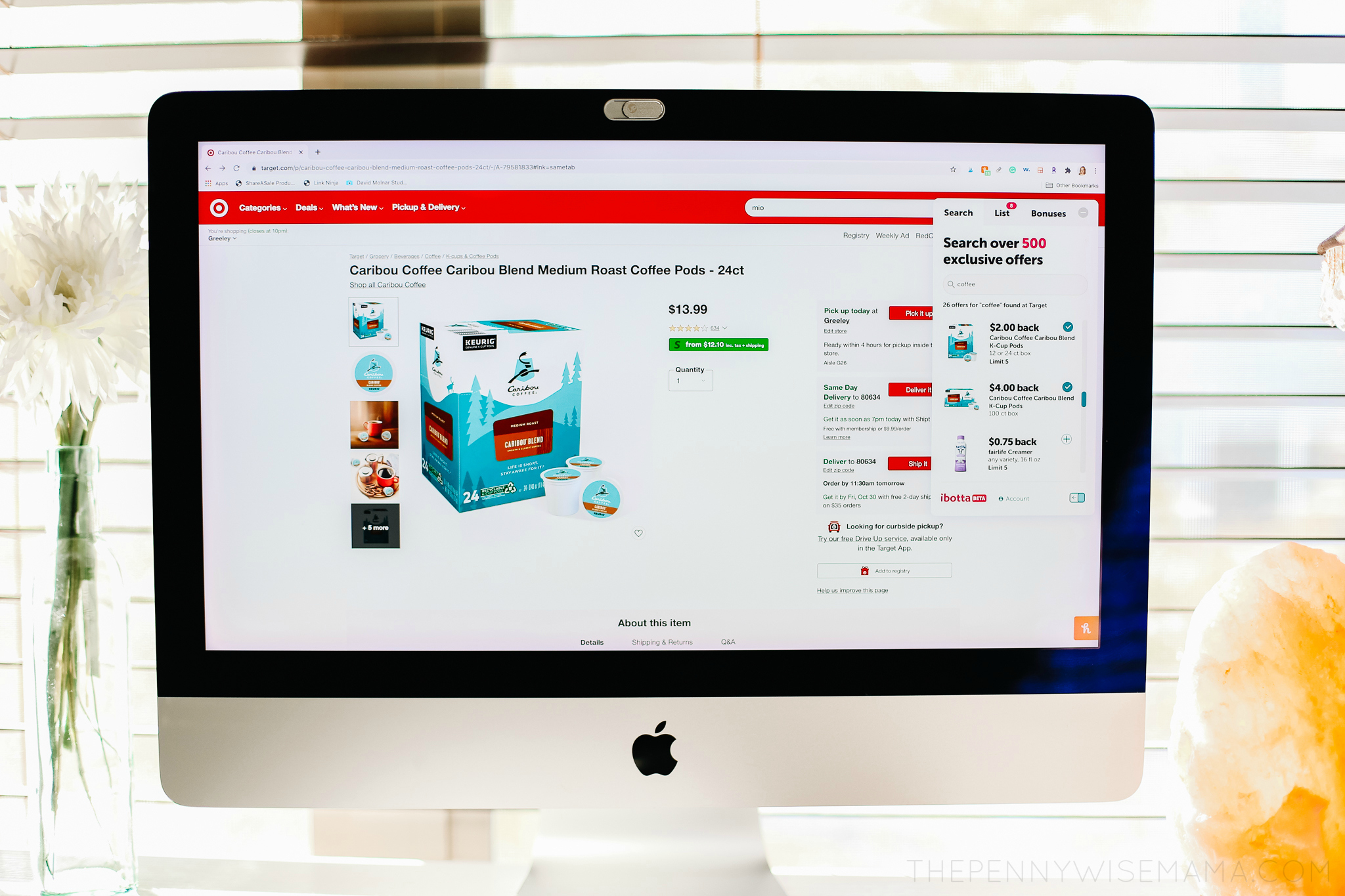 I'm so happy to share that Ibotta has gotten even better! Now you can order online and earn cash back on your grocery pickup and delivery* orders with Ibotta's new browser extension.
New Ibotta Browser Extension and Grocery Pickup & Delivery
The Ibotta browser extension allows you to shop from your computer and earn cash back from more than 800 online retailers. Even better, the same offers you love in the app are now available on your computer for grocery pickup and delivery Walmart, Sam's Club, Instacart, and more.

With several different browser extensions out there, you might be wondering how the Ibotta browser extension is different. Unlike other browser extensions and rewards platforms, Ibotta offers real cash back — not points or promo codes that need to be tested.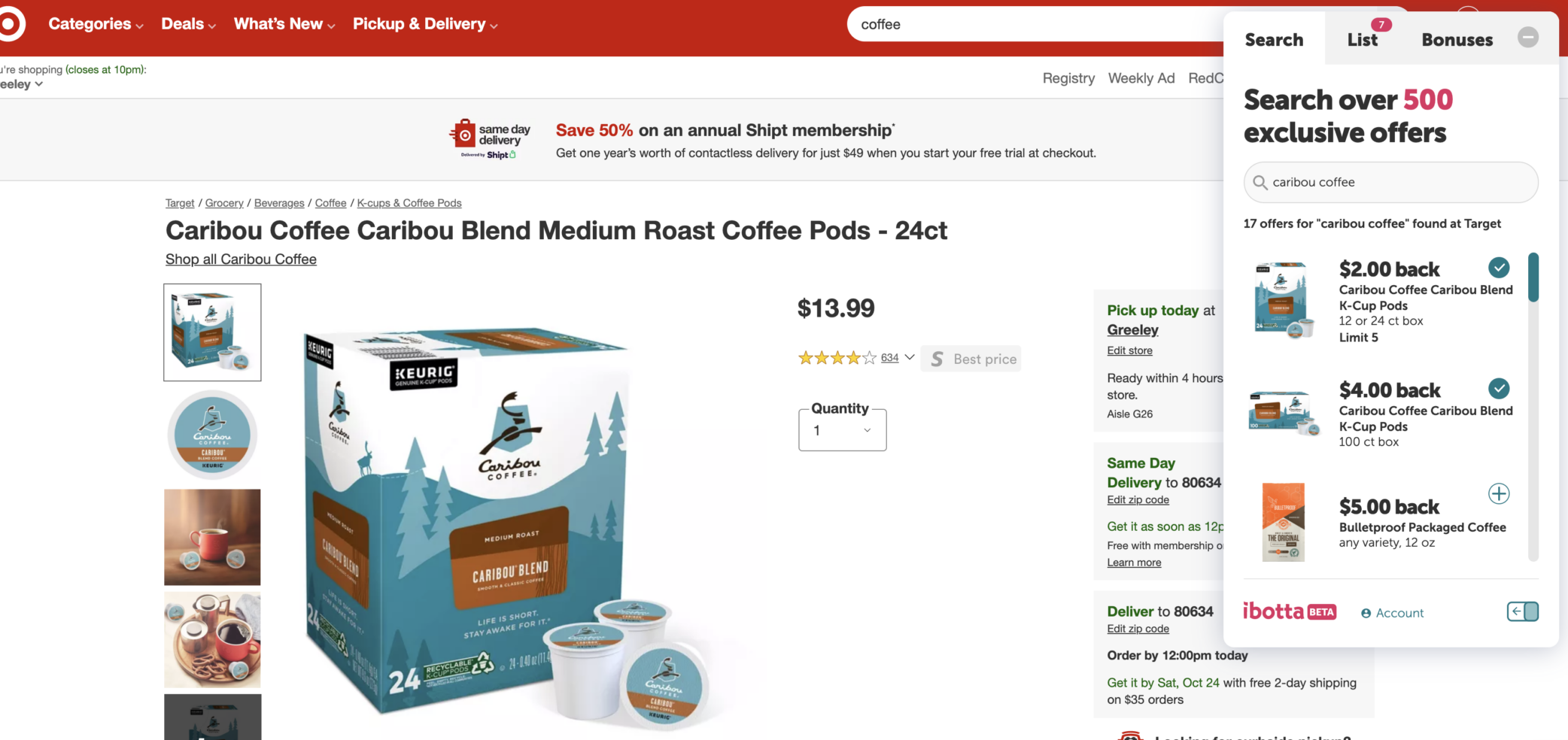 And unlike Rakuten or Honey, the Ibotta browser extension also allows you to earn cash back on individual grocery products. For example, I was able to earn $2 cash back on Caribou coffee alone when I shopped online at Target.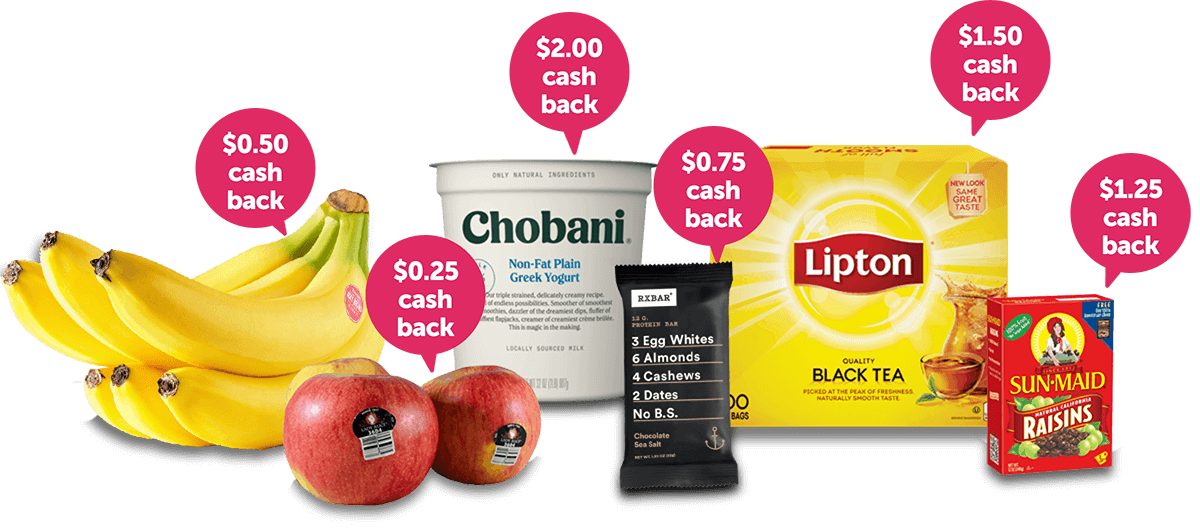 I have found that adding up the Ibotta cash back earnings for individual items usually ends up being more than what you would earn with other browser extensions.
How to Install the Ibotta Browser Extension
Installing the Ibotta browser extension is super easy! Simply add it to Google Chrome and shop as you normally would.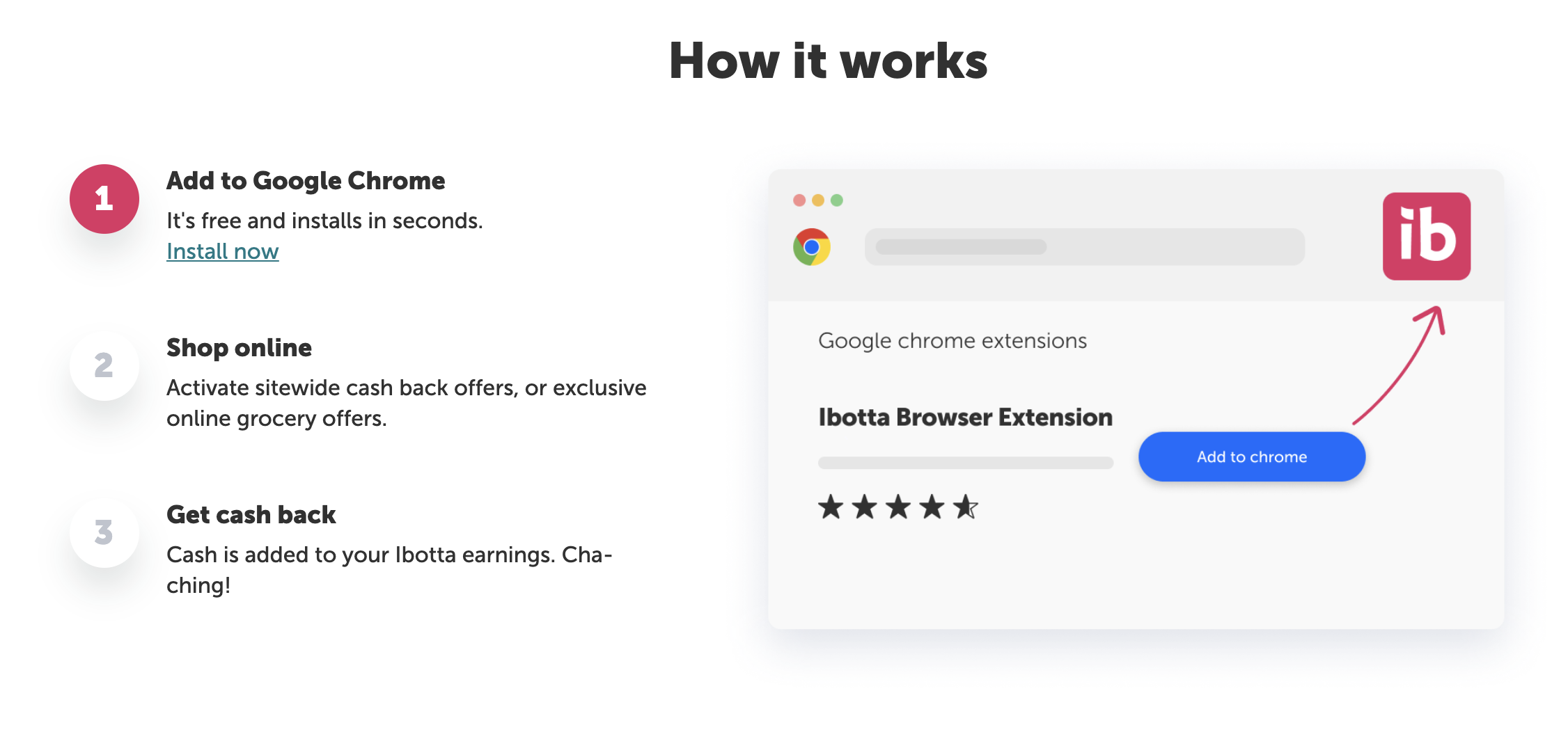 The extension will pop up in the corner of your browser when you shop at participating retailers.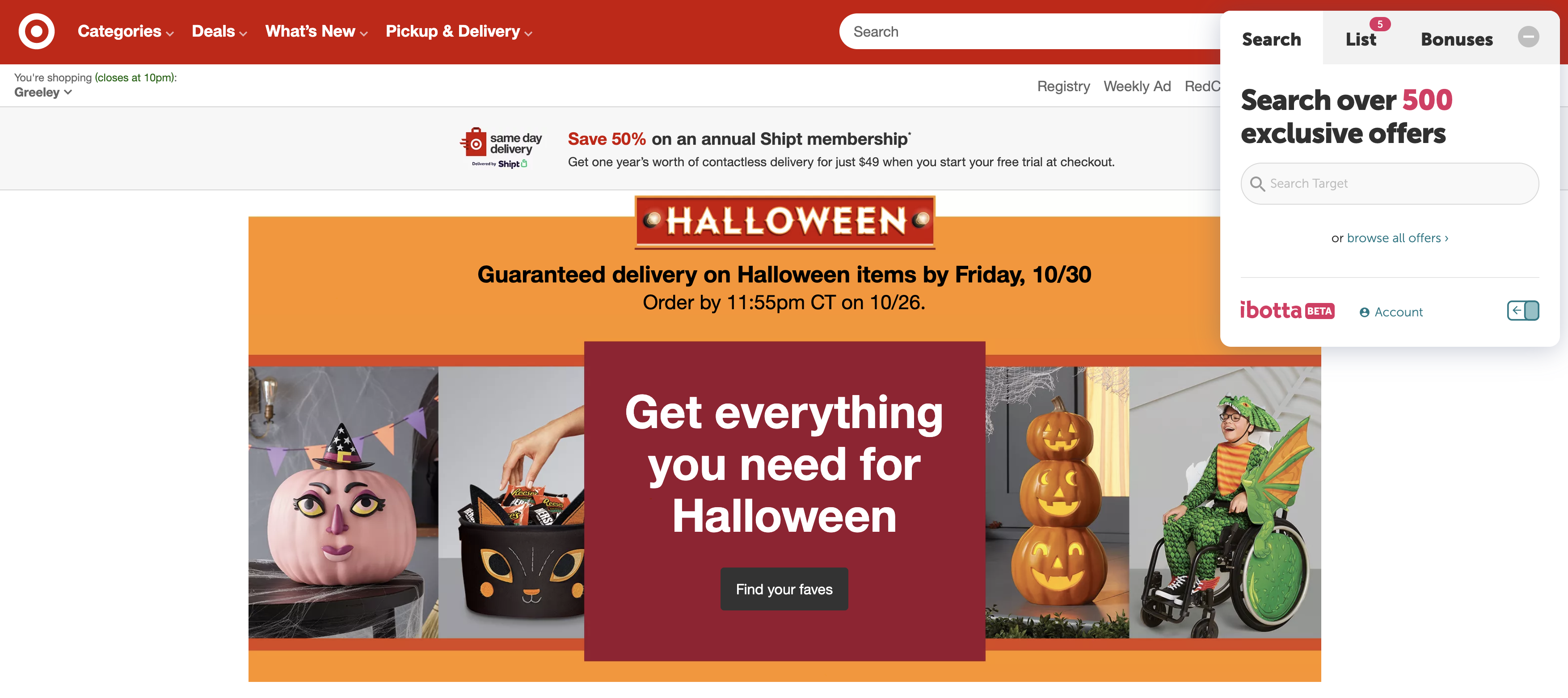 As you shop, you can search for specific offers or browser all offers. You can also view your list of added offers and check out available bonuses.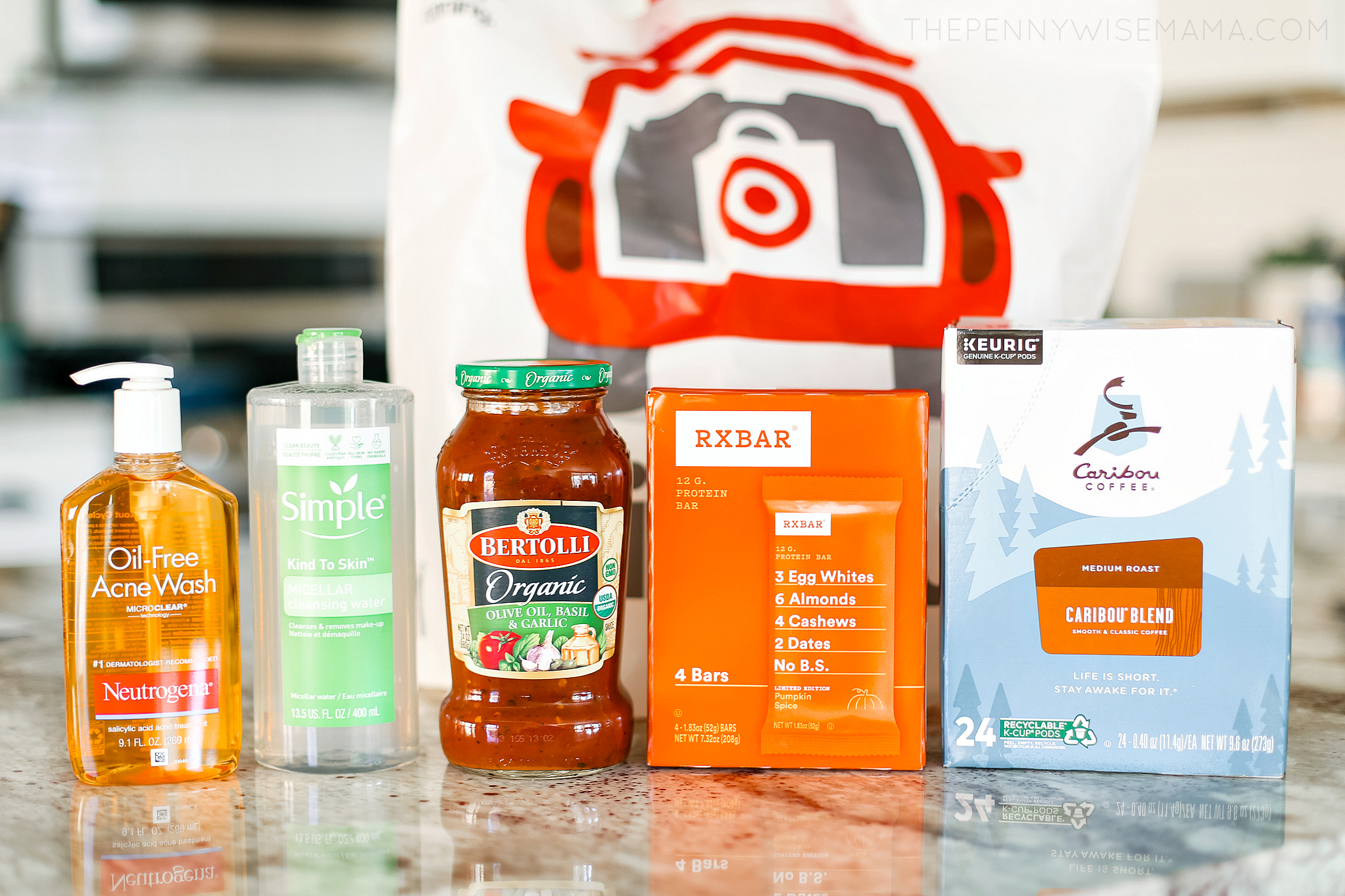 I've been using the Ibotta browser extension for my online shopping and I love it! It's so easy to use and I love how it integrates with grocery pickup and delivery. On my last Target pickup order, I earned $6.75 cash back on just five items!
If you want to learn more about how to save with Ibotta, check out my How to Save Money without Clipping Coupons post.
Thanks to cash back on everyday essentials and grocery items, Ibotta is a one-stop-shop for all your in-store and online needs. Download the Ibotta app or install the Ibotta browser extension to start saving today!
This post is sponsored by Ibotta and all opinions expressed in this post are my own. *Grocery pickup & delivery is also available through the Ibotta app. All offers were valid as of publish date. Check your Ibotta account for details, as offers change frequently and may not be available in all areas.