I don't know about you, but I am ready for winter to be over. I am so anxious for warmer weather to come our way! Spring will be here before we know it, which means it's almost time to get started on our spring cleaning. This year we are not only focused on freshening up our home, but also our lifestyle and eating habits.
While people traditionally consider spring cleaning to mean window washing, shower scrubbing and more, Balance Bar is celebrating the change in season by setting the refresh button and "cleaning up" some of our bad eating habits and introducing some healthier habits – including healthy snacking!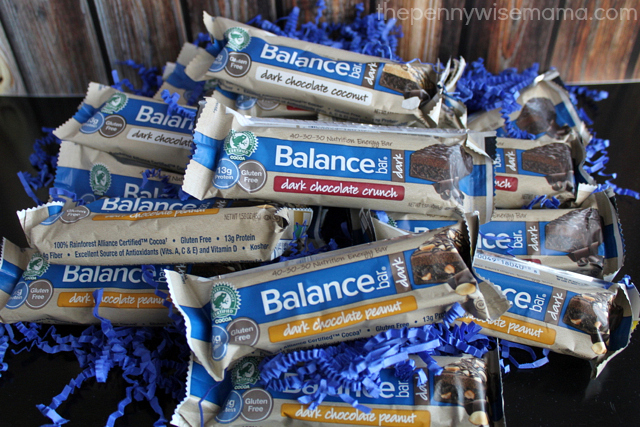 I had the opportunity to try several Balance Bar varieties, including Dark Chocolate Peanut, Dark Chocolate Crunch and Dark Chocolate Coconut and they are all so yummy! I really like that each bar has a balance of protein, carbs, and fat to provide you with the proper ratio of nutrients to fuel your body. I had been looking for a healthy snack bar to eat while on the go, either before or after my workouts, and Balance Bar is going to be perfect for those times!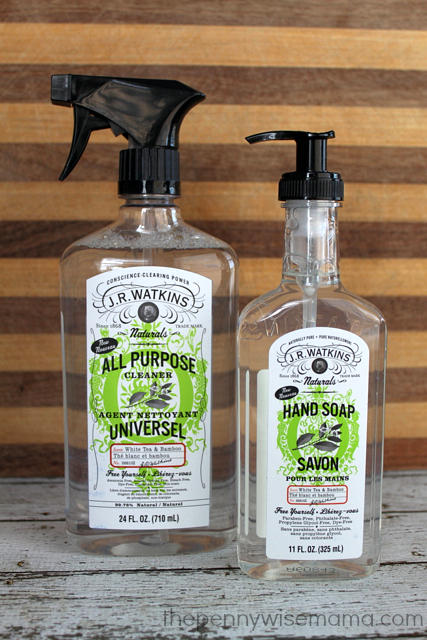 To help me get started on my spring cleaning, I also received a bottle of J.R. Watkins White Tea & Bamboo All Purpose Cleaner and a bottle of JR Watkins Hand Soap. I've always wanted to try JR Watkins products, so I was super excited to try them out. Not only are they made with natural ingredients that are safe to use around the home, they work great and smell wonderful!
I've decided that my first spring cleaning project is going to be organizing my pantry. We have a large walk-in pantry that is awesome for storage, but at the same time it ends up getting stuffed full of items we don't need. It's time for me to go through and get rid of expired food and organize our food products and kitchen appliances. To help with that, I have some great tips from registered dietician, Sharon Richter. Feel free to check them out and join me!
Tips to Spring Cleaning Your Pantry 
Step 1: Empty everything from your food pantry. It's okay to start with a mess and you'll be surprised what's hiding in there!
Step 2: Throw away anything that has expired, has been open for more than a couple weeks or you know you're just not going to use.
Step 3: Organize everything by category – snacks, meal starters, nuts and dried fruits, oils/dressings, cereal and carbs, etc.
Step 4: Check the labels. Here are a couple ingredients you simply shouldn't have in any foods: hydrogenated oil, HFCS, MSG
Step 5: Make sure you have plenty of portion controlled snacks readily available and at the front of the pantry. You tend to eat more of what is eye-level or easily accessible. I always stock up on Balance Dark Bars.

Balance Bar Twitter Party
@BalanceBar and @TheRichterReco will be hosting a live, one-hour Twitter chat using the hashtag #SpringIntoBalance on Thursday, March 20 at 3:00 PM ET. They will be discussing the best ways to spring clean your pantry and starting the new season on a healthy note. There will also be some great prizes! We'd love for you to join the fun!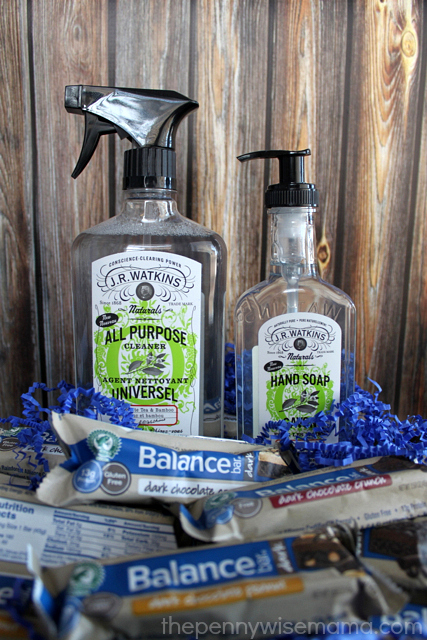 Balance Bar & J.R. Watkins Giveaway
To help you get your spring cleaning started, we will be giving away an awesome prize pack filled with a variety of Balance Bars (Dark Chocolate Peanut, Dark Chocolate Crunch and Dark Chocolate Coconut) and JR Watkins White Tea & Bamboo All Purpose Cleaner and Hand Soap! ($50 ARV)
Enter the giveaway by using the Rafflecopter form below. Giveaway ends on 4/7. Open to U.S. residents, 18+. Good luck!