There's nothing more satisfying than a big bowl of ice cream when you're craving something sweet. It's cold and delicious, and with so many different flavors, it's the perfect treat on a hot day (or any day)! With National Ice Cream Day coming up on July 17, I thought it would be fun to create a round up of amazing homemade ice cream recipes. These recipes are sure to hit the spot and the best part is you can make them all from home!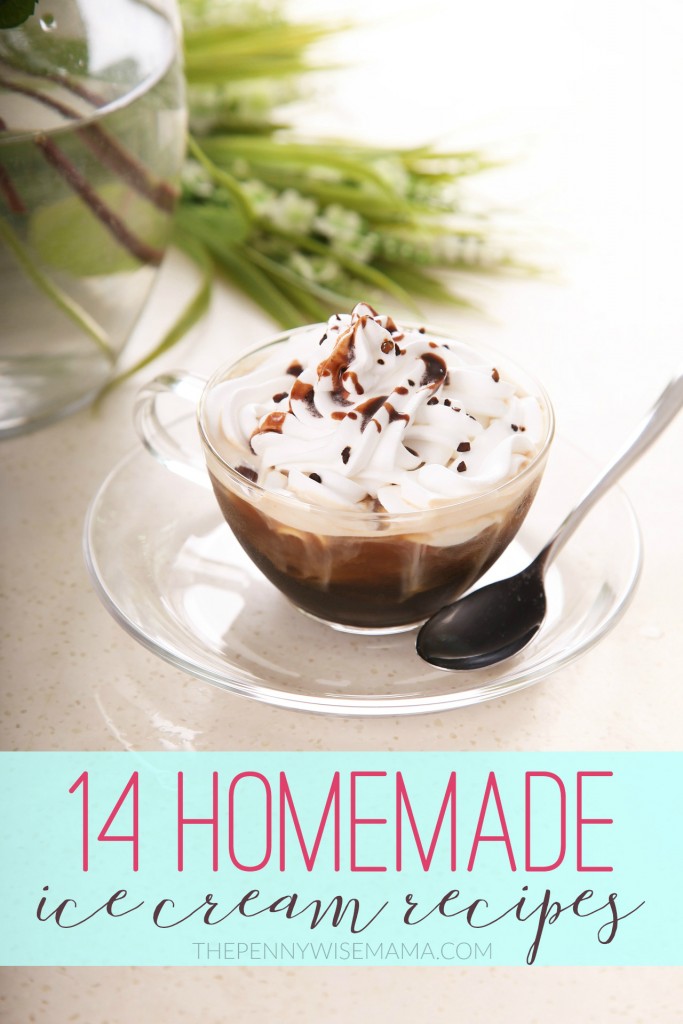 Vanilla Ice Cream by Taste of Home
When in doubt, this classic plain vanilla ice cream recipe can be remixed and flavors added to make whatever combination you want!
Mint Chocolate Chip Ice Cream by All Recipes
Great for all ages, this mint chocolate chip ice cream has a solid five-star rating on All Recipes, and takes only about 15 minutes for prep!
Red Velvet Ice Cream with Marshmallow Swirl by Taste and Tell Blog
Rich and creamy, this red velvet ice cream is perfect to satisfy any sweet tooth. (Image Credit: Taste and Tell Blog)
Peach Ice Cream by A Happy Food Dance
Nothing says summer more than light fresh fruit and ice cream. For a creamy peach flavor, try this peach ice cream!
Lemonade Ice Cream by I Heart Naptime
Mix summer's favorite drink with ice cream! Instead of frozen lemonade, try this cold lemonade ice cream alternative! (Image credit: I Heart Naptime)
2 Ingredient Banana Ice Cream by Living on a Dime
For a quick homemade summer treat, try this two ingredient banana ice cream!
Brownie Fudge Swirl Ice Cream by Life Made Simple
Craving chocolate? This homemade ice cream is stuffed with brownies and hot fudge for a creamy heavenly feel. (Image Credit: Life Made Simple)
No Churn Oreo Ice Cream by Cincy Shopper
Great for satisfying a sweet tooth on a lazy day. Simplicity is key with this four-ingredient ice cream, that doesn't require an ice cream machine!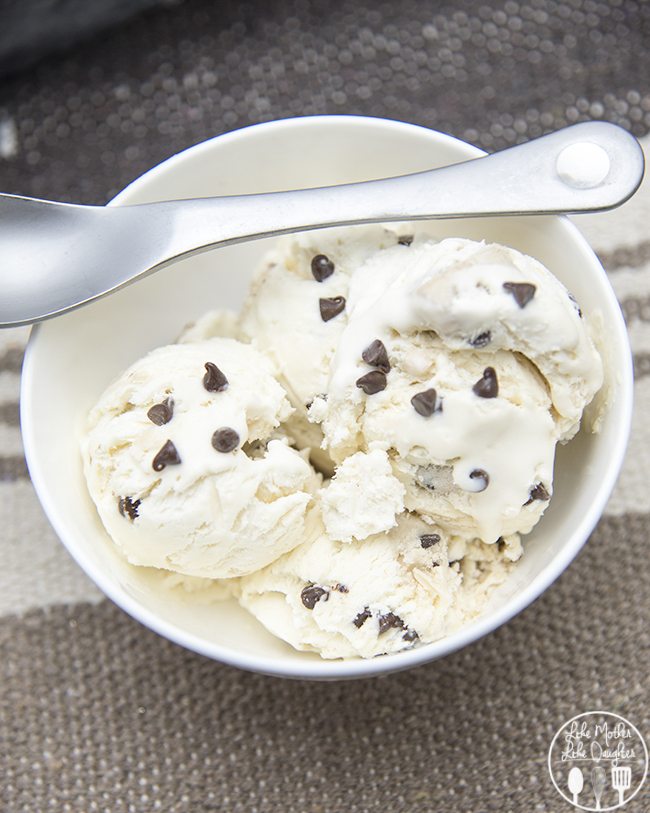 Chocolate Chip Cookie Dough Ice Cream by Like Mother Like Daughter
There is no need for an ice cream maker for this delicious chocolate chip cookie dough ice cream recipe! (Image credit: Like Mother Like Daughter)
Strawberry Ice Cream by A Latte Food
Strawberries are a classic summer staple – and this strawberry ice cream is sure to become a neighborhood classic. Although it requires an ice cream maker, the awards are amazing!
Jello Sherbert Ice Cream by Smart Schoolhouse
No need for an ice cream maker or any fancy ingredients for this ice cream Jello sherbert recipe. You also can tweak the recipe using any different flavors you want! (Image Credit: Smart Schoolhouse)
Dairy-Free Heath Bar Ice Cream by Nerdy Mamma
For a dairy-free chocolate-y ice cream treat, try this Heath Bar version, complete with coconut milk and chocolate chips.
Blueberry Ice Cream by Baked by Rachel
Whether fresh or frozen, fruits are a great addition to ice cream, and blueberries are no exception. (Image Credit: Baked by Rachel)
Brown Sugar Cinnamon Ice Cream by Sugar Dish Me
With a twinge of fall and apple pie, this brown sugar ice cream (with chocolate chips) brings a cooled flavor to a hot day.
All of these homemade ice cream recipes look amazing! Which one will you make first?